New from MDT is the GRND-Pod (pronounced "Ground-Pod"), which was designed for shooters searching for an affordable, highly adjustable bipod. MSRP is $199.95.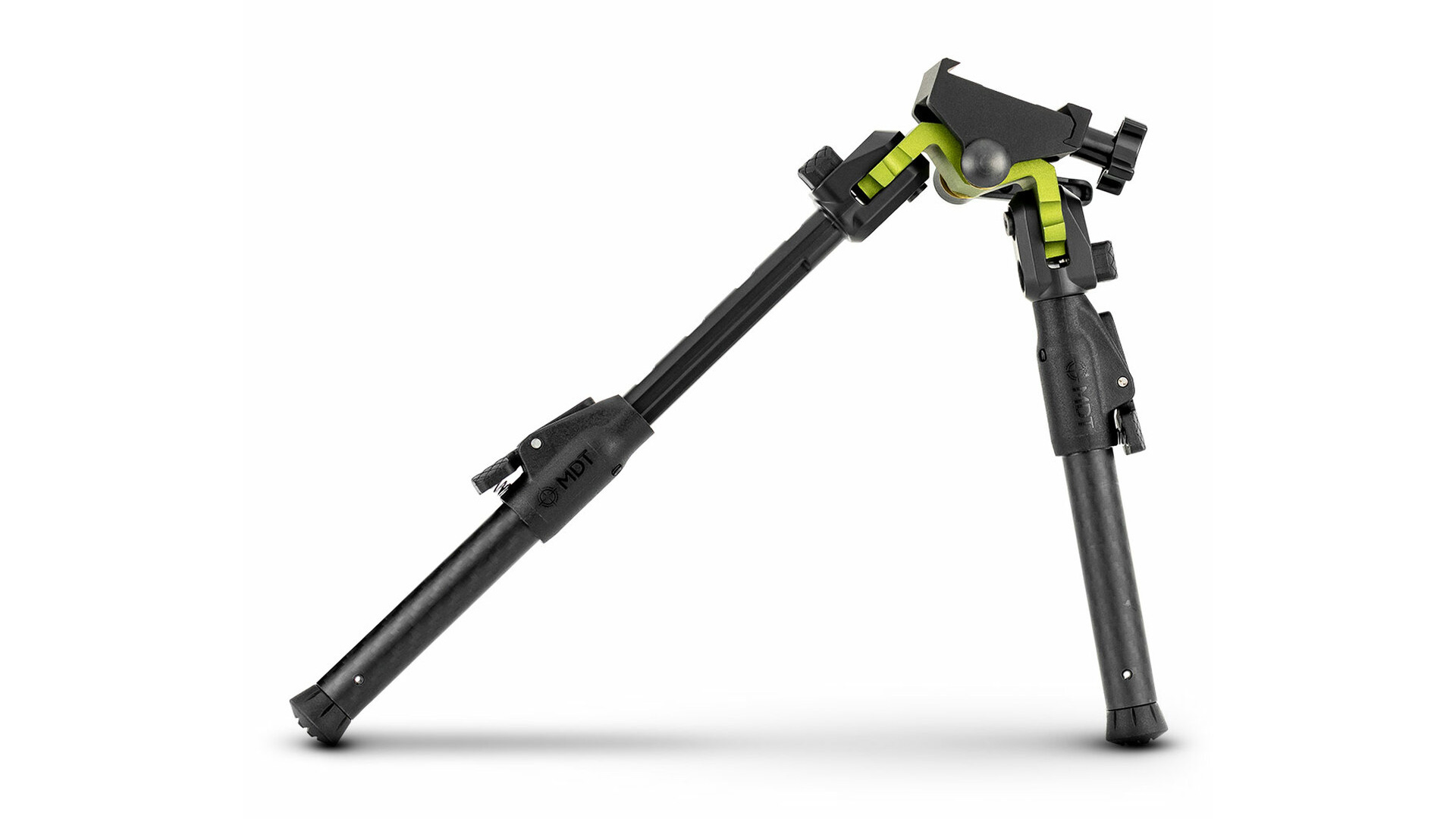 The MDT GRND-Pod can be used with both Picatinny and RRS Dovetail/ARCA mounting interfaces. Using one hand, the height can be adjusted from 4.5 to 9 inches, with four locking points at the 0-, 50-, 90- and 180-degree positions. In addition, the MDT GRND-Pod legs are Atlas/Ckye-Pod foot compatible and can be fully extended in any position by pulling down on the legs.
Made from 6061-T6 aircraft-grade aluminum, carbon fiber and polymer, the Picatinny version of the GRND-Pod weighs 15.3 ounces, while the RRS Dovetail/ARCA one weighs 16.5 ounces.
Learn more at mdttac.com.
---
Read more:
Gear For PRS .22 Competition