Sightmark's new mounting rings are c
onstructed from durable 6061-T6 aircraft-grade aluminum. They fit both Picatinny and Weaver rails, and include reduction inserts for compatibility with 30mm and 1-inch scopes.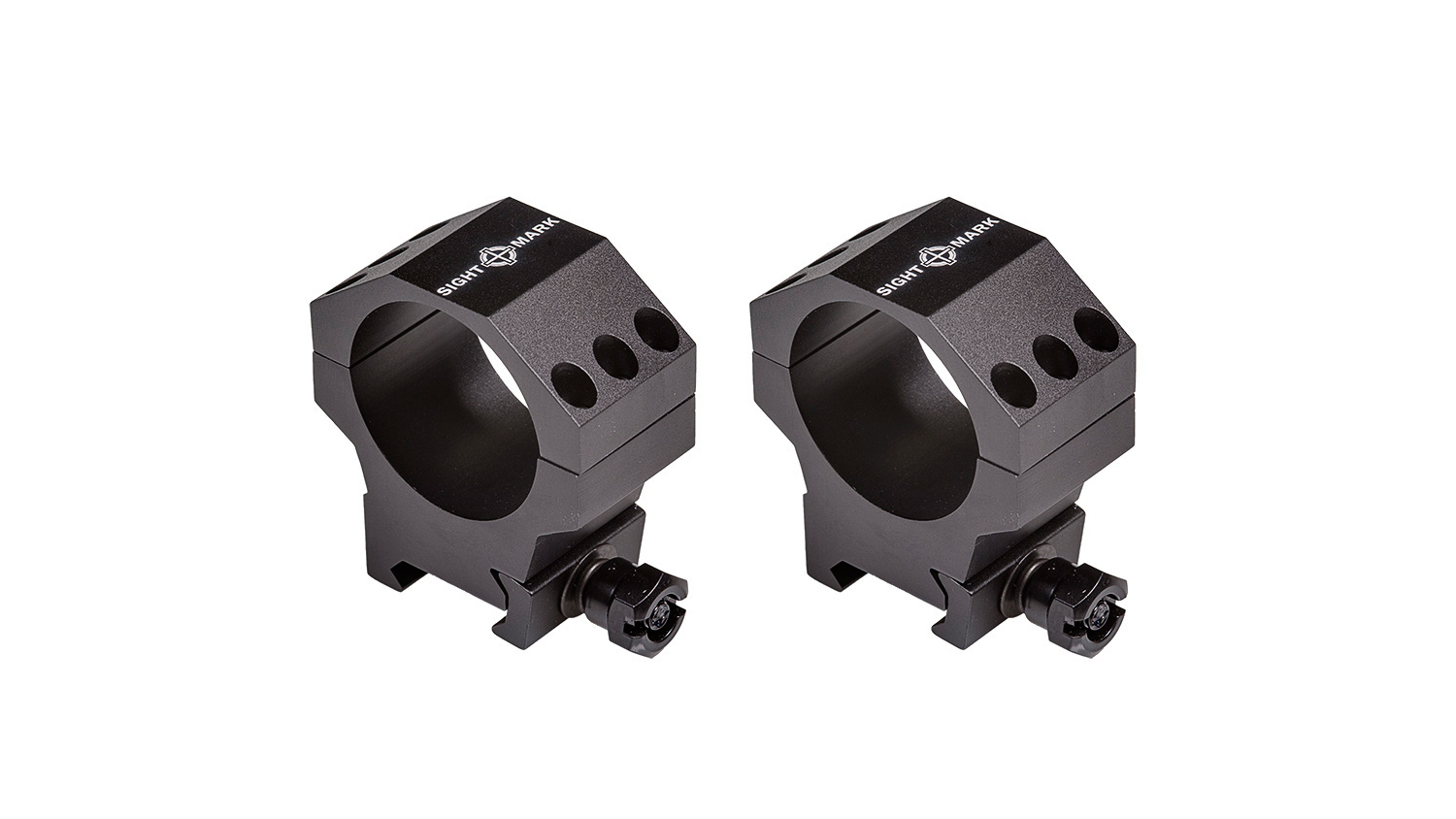 Available in four different heights (low, medium, high, and extra-high), all models MSRP at $59.99. Sightmark also offers a 30mm Fixed Cantilever Mount with a 1-inch forward offset for proper scope mounting and eye relief on AR platforms. Additionally, 
Sightmark has 34mm rings in both medium and high options.
Here is a model list of new Sightmark mounting rings:
· Sightmark Tactical Mounting Rings – Low Height Picatinny Rings (SM34005) 
· Sightmark Tactical Mounting Rings – Medium Height Picatinny Rings (SM34006) 
· Sightmark Tactical Mounting Rings – High Height Picatinny Rings (SM34007) 
· Sightmark Tactical Mounting Rings – Extra-High Height Picatinny Rings (SM34008)
· Sightmark 34mm Medium Height Picatinny Rings (SM34013)
· Sightmark 34mm High Height Picatinny Rings (SM34014)
· Sightmark 30mm Fixed Cantilever Mount (SM34017)