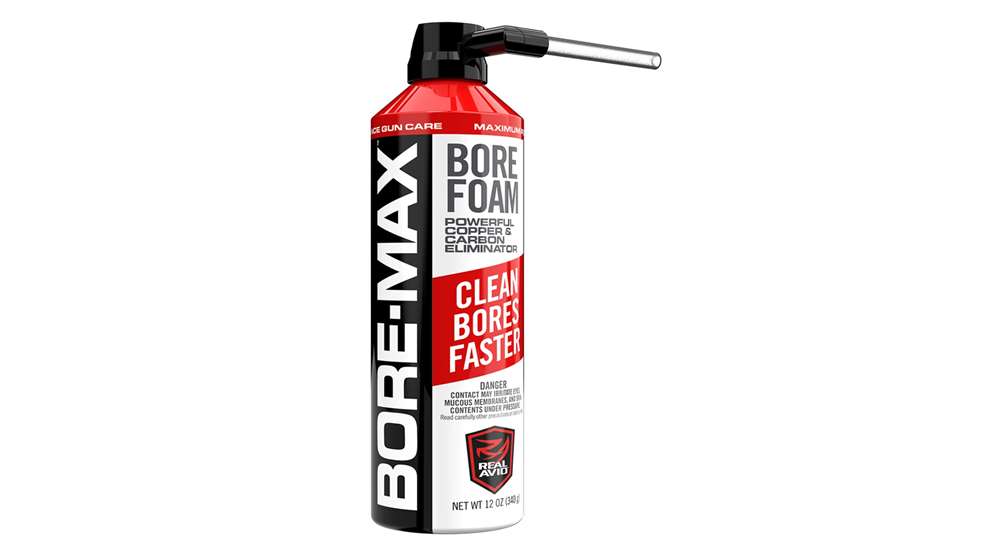 Real Avid Bore-Max (MSRP: $12.99) bore foam is a new, fast-acting copper and carbon eliminator. A powerful, gun-metal-grade foaming solvent, Bore-Max expands and penetrates to dissolve copper fouling fast, as well as soften powder fouling. Formulated to safely and effectively remove copper fouling in lands and grooves, the unique foaming agent in Bore-Max expands within the bore and delivers chemicals evenly.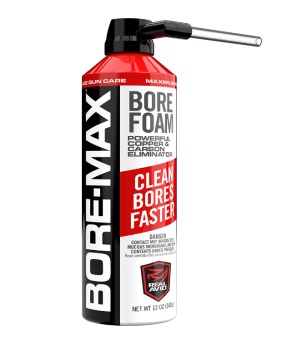 Using a bore solvent that doesn't quickly dissolve copper can be a waste of valuable time. Real Avid says, "Bore Max is chemically formulated to effectively and safely attack copper build-up making the job go faster. This rapidly expanding foam fills the lands and grooves from chamber to muzzle and fully coats all of the surfaces inside the bore."
One of the pass-or-fail criteria that Real Avid engineers faced while developing this formulation was there to be no chemical odor. As such, Bore-Max does not contain any harsh smelling chemicals. And it's safe to say we can see more high-performance gun care products from the company in the future.
Says Howard Tripp, Real Avid's chief innovation officer:
"We completed countless formulations before we arrived at the ideal compound that aggressively dissolves copper but is also safe for the bore. From the very first application, we wanted to ensure we were dissolving every bit of exposed copper in the bore to deliver maximum results on each soak. Bore-Max accomplishes that objective in spades … We stepped back and took a holistic approach to the entire process of gun cleaning. Without spilling all the beans, you will see some other exciting new Real Avid products emerging soon that we developed in tandem with our chemical line that will drastically change the way people clean and care for their guns."
Real Avid Bore-Max bore foam is sold in a 12-ounce aerosol can. Learn more at realavid.com.
---
Read more:
10 Cleaning Tips and Tricks For Firearms