Real Avid's new Master Armorer's Mat combines the classic protective work mat with storage for tools and gun parts. Large enough for a fully assembled AR-15 at 48x20 inches, the mat and storage tray can roll up to fit into a bag for storage. The company bills the new mat as the "ultimate solution for gun building projects." MSRP: $44.99.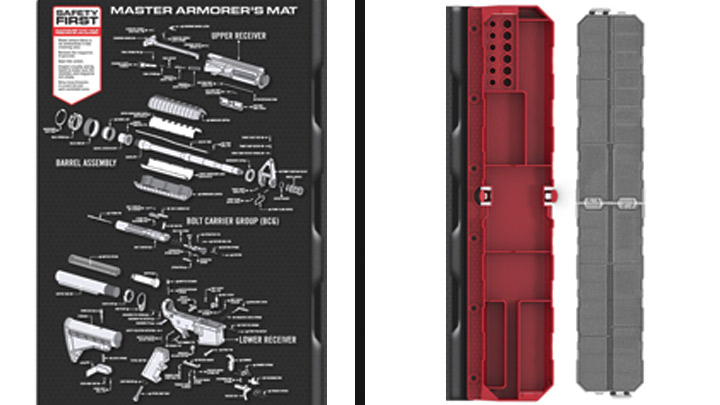 With organization in mind, a parts and tool tray attaches to the mat to keep rifle maintenance neat and orderly. A storage box for micro-sized parts snaps on top of this tray to function as a lid. There are 22 individual storage compartments with individual snap-fit lids available for various gun parts. As for the mat itself, it is oil resistant and has a rubberized backing to reduce slippage. An AR-15 quick reference guide is printed on the left side of the mat.
The integrated tray is sized to store common components such as bolt carrier groups, buffer tubes, charging handles or even a punch set.
Learn more at realavid.com.
---
See more:
Real Avid AR-15 Tool