Riton Optics recently launched the company's first-ever enclosed emitter red dot called the 3 Tactix EED (Enclosed Emitter Dot).
The enclosed emitter design of the new 3 Tactix EED red-dot optic provides a robust shield against dust, moisture and impacts for consistent and reliable performance in challenging and adverse environments.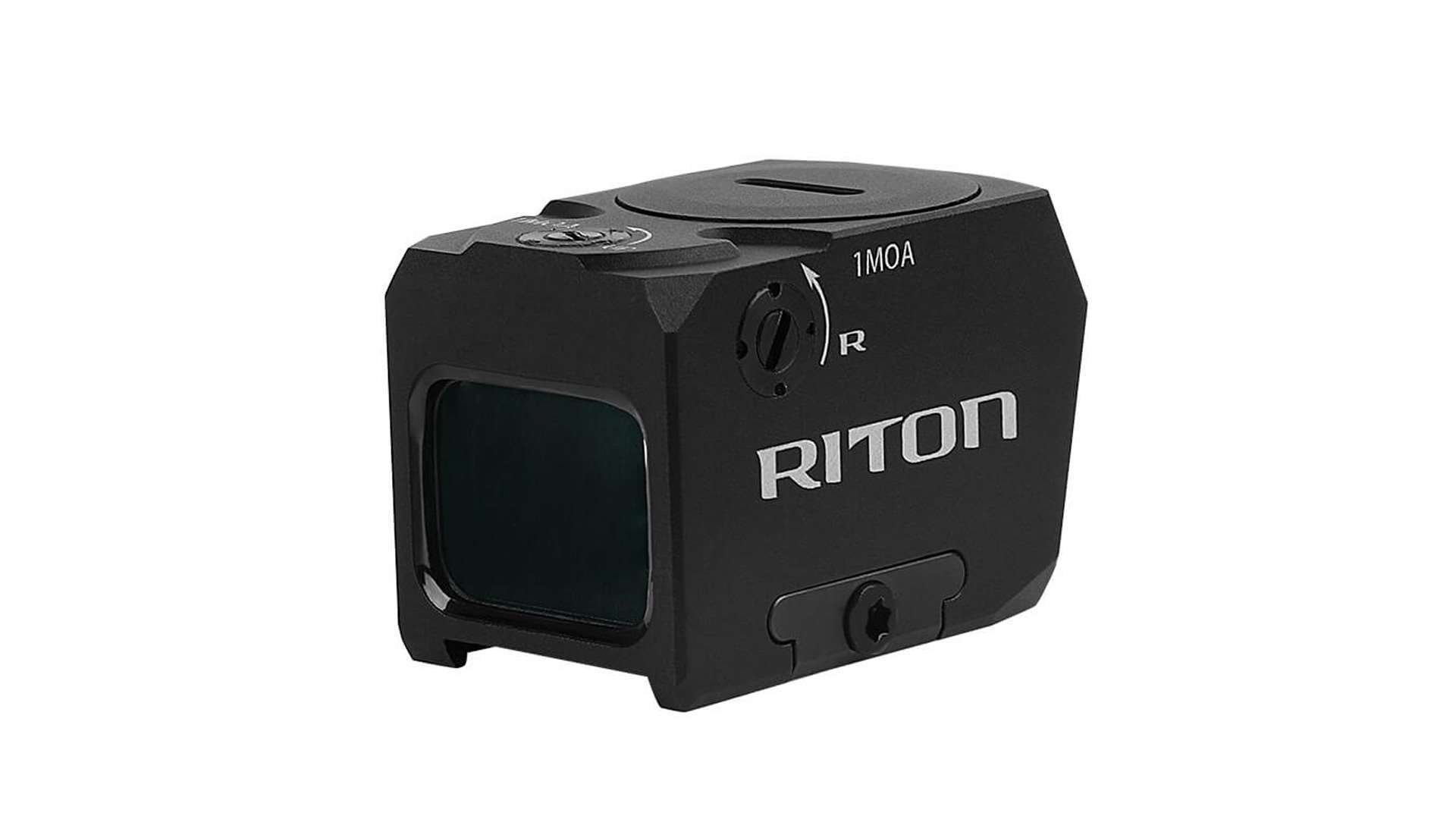 The new 3 Tactix EED red-dot optic features a three-MOA dot and a fully multi-coated lens. Adjustment range is 90 MOA. The body is made from 6061-T6 aluminum.
As for attachment duties, two plates are included, a Glock MOS plate with screws, along with one RMSc plate. Included accessories are an Allen key for Glock MOS screws, 2032 battery, red-dot tool for windage and elevation adjustments, plus a lens cloth.
More from Riton Optics about the new 3 Tactix EED red-dot optic: "Designed to meet the demands of professionals and enthusiasts alike, the 3 Tactix EED sets a new standard for performance and durability in the ever-changing world of red dots."
"Riton is committed to providing shooters with the highest quality optics at an affordable price, and the 3 Tactix EED is a testament to that commitment," Jerimiah Alexander, Riton's director of product development said about the second focal plane red-dot optic. "With how often red dots are evolving, we felt it was important for our brand to offer our customers this option."
MSRP is $349.99. In addition, the Riton Optics 3 Tactix EED red-dot optic is backed by a two-year warranty. Learn more at ritonoptics.com.