SIG Sauer has a new addition to the LEGION series of pistols with the P320-AXG LEGION, which includes a new two-port slide and aluminum X-SERIES Grip (AXG) module.
The company said that both the new slide and AXG module, when combined, deliver 30-percent felt recoil reduction and "an ultra-premium shooting experience."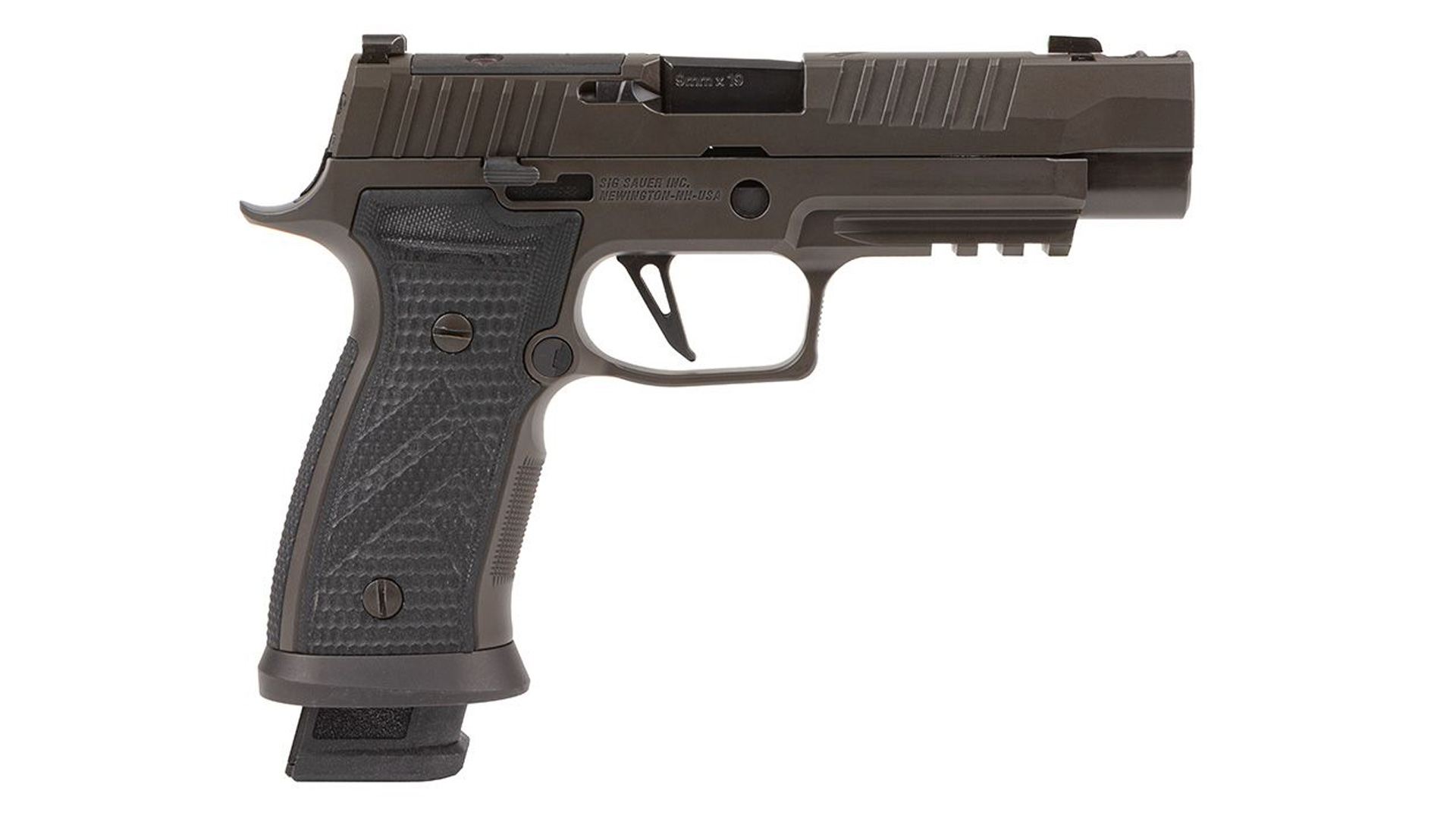 The SIG Sauer P320-AXG LEGION is an all-metal, 9 mm striker-fired pistol with patent-pending integrated porting on an optics-ready slide and a full-size AXG grip module in custom LEGION gray cerakote. Additionally, there are black LEGION embossed G10 grip panels.
The pistol features a skeletonized flat trigger, XRAY3 day-and-night sights, removable magazine well, precision machined deep undercut, enhanced serrations and an extended beavertail.
Optics-ready, the P320-AXG LEGION is optimized for use with SIG's ROMEO1Pro and ROMEO2 red-dot sights, along with the company's LEGION ammunition.
The P320-AXG LEGION ships with three 21-round steel magazines or three 10-round magazines for compliant states.
The SIG Sauer P320-AXG LEGION is now shipping and available at retailers. Go to sigsauer.com.