The new 10 mm SIG Sauer P320-XTEN COMP is the first carry-size P320-XTEN model from the company.
SIG Sauer said the new P320-XTEN COMP 10 mm pistol "delivers significant recoil mitigation without sacrificing the power of 10 mm required for the backcountry."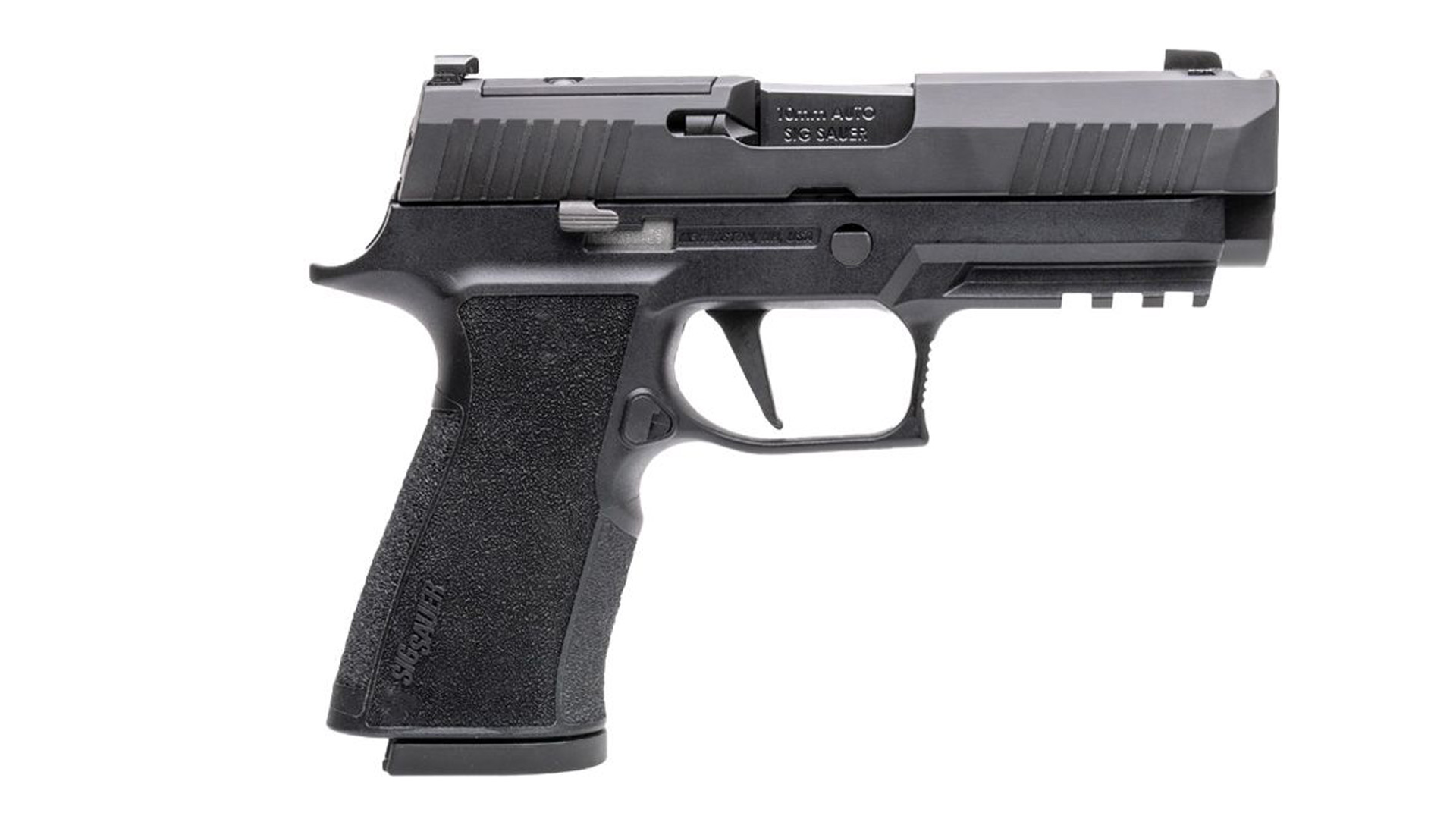 The SIG Sauer P320-XTEN COMP is a striker-fired pistol chambered in 10 mm Auto with a polymer XSERIES carry size 10 mm/.45 Auto grip module. It also sports a Nitron finished slide with integrated expansion chamber for recoil mitigation, plus front and rear serrations. Additionally, the P320-XTEN COMP has a Pro optic-ready footprint, XRAY3 day-and-night sights and a flat XSERIES trigger with a 90-degree break.
Barrel length is 3.8 inches and the sight radius is 5.7 inches. The barrel is made of carbon steel. Additionally, according to SIG, through the pairing of the ported slide and bull barrel, the P320-XTEN COMP pistol "delivers a 20-percent recoil reduction."
The P320-XTEN COMP 10 mm ships with two 15-round steel magazines, and SIG Sauer said that the new pistol is optimized for use with the company's ROMEO2 and ROMEO-X Pro red-dot sights.
MSRP for the new SIG Sauer P320-XTEN COMP is $949.99. Learn more at sigsauer.com.