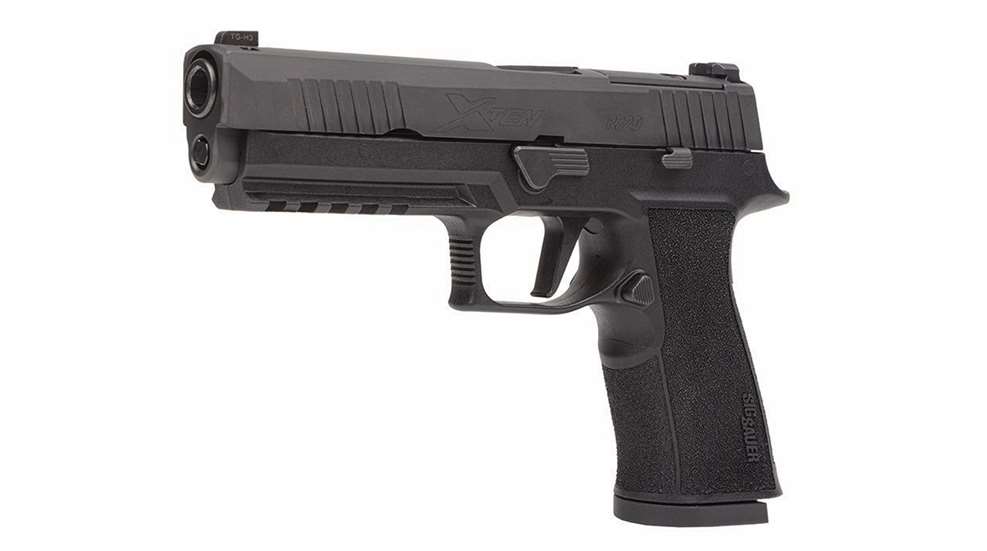 SIG Sauer has released a new P320 variant, this time chambered in 10 mm. The company says the P320-XTEN "is the most powerful P320 SIG has ever built combining the features of our XSERIES models with the punch of the 10 mm round."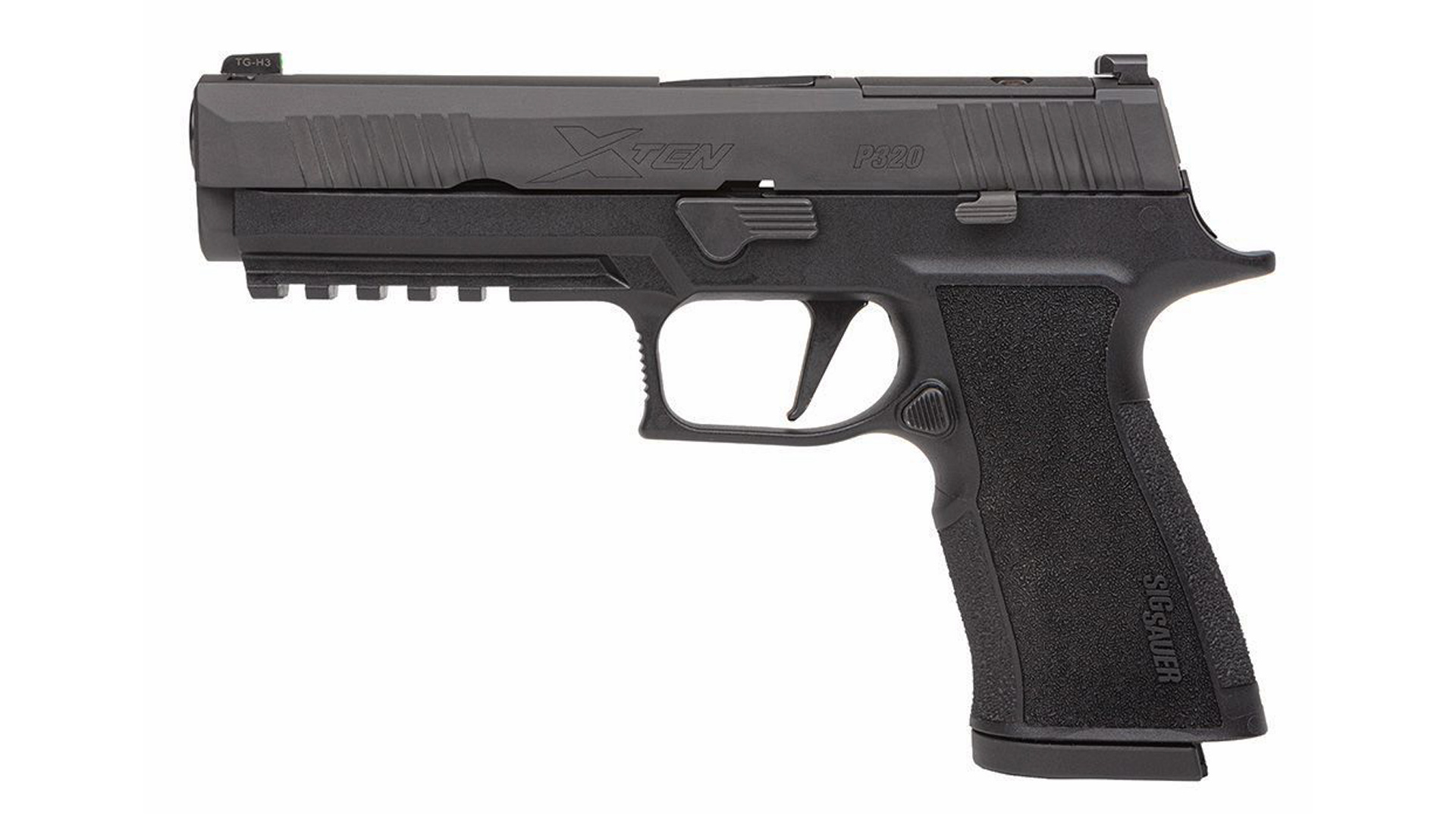 SIG Sauer's P320-XTEN is a 10 mm, striker-fired pistol that includes a polymer XSERIES 10 mm and .45 Auto grip module, along with a stainless steel optics-ready slide (nitron-finished) that is compatible with SIG ROMEO2 and Trijicon RMR optics. The slide also sports front and rear serrations. As for the five-inch bull barrel, the additional mass should aid in mitigating recoil. Additional features for the P320-XTEN include a flat XSERIES trigger with 90-degree break, plus XRAY3 day-and-night sights.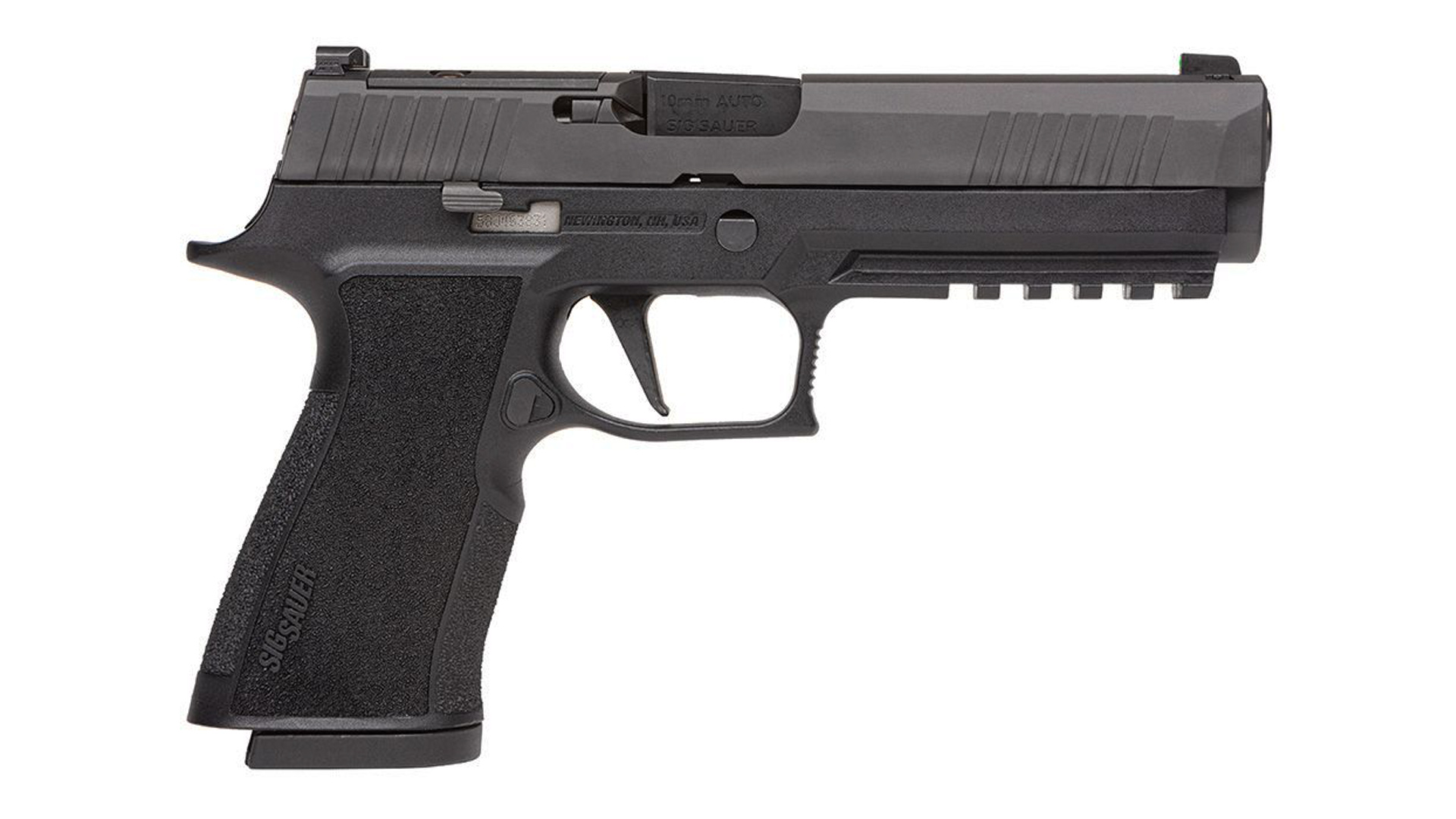 "The superiority of this pistol begins with the all new XSERIES grip module, designed specifically for 10 mm and .45 Auto calibers, featuring the XSERIES deep trigger undercut, extended beavertail and aggressive stippling for a high grip making recoil easier to manage," said SIG Sauer's Chief Marketing Officer and Executive Vice President of Commercial Sales, Tom Taylor.
MSRP for the SIG Sauer P320-XTEN 10 mm semi-automatic pistol is unavailable as of yet, but using the price of the SIG P320-XFIVE 9 mm model as a guide, expect to pay around $1,000. The P320-XTEN ships with two 15-round steel magazines and is optimized for use with the SIG ROMEO2 red-dot sight. Learn more at sigsauer.com.