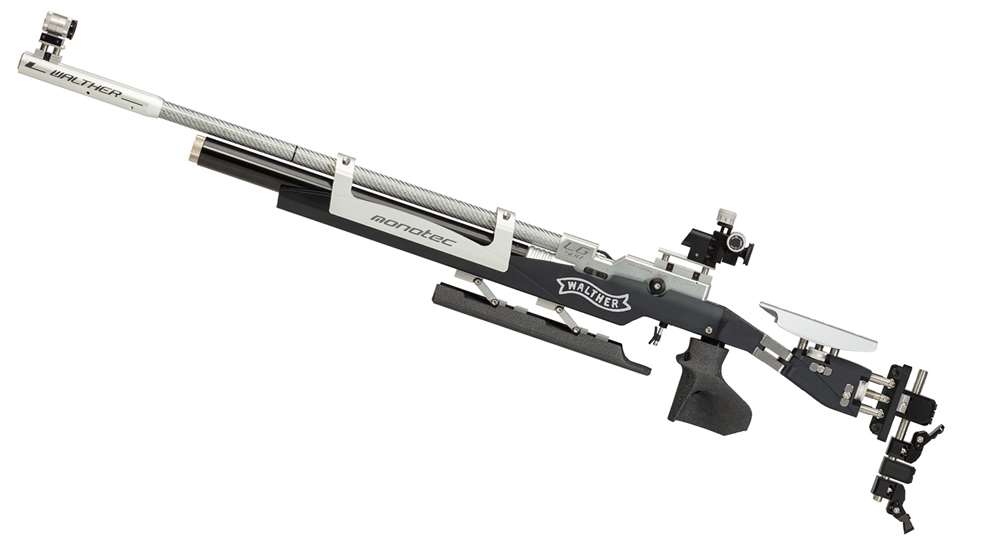 Air gun shooters take note: Walther has released the new LG400 Monotec stock, which maintains the versatile adjustment capabilities of the popular KK500 stock with a unique suspension. As for the design, in the company's own words, "The LG400 Monotec is reduced to the essentials." With its optimized weight distribution, the LG400 is also a new option for bench rest shooters.

Instead of mounting the action on the receiver, the LG400 mounts it on the barrel. In this fashion, vibrations from the act of shooting are not transmitted to the barrel. In addition, the action can be rapidly installed and removed without affecting trueness. Easily disassembled, the LG400 Monotec can be quickly packed up for a trip to your favorite range.
Walther says the new stock offers the "Best performance, best design and best variability."
Variability is the name of the game with the LG400 Monotec. Getting into that perfect shooting position can be difficult, and here the Monotec's ability to adjust its length and height really shines. A shooter can adjust the stock to personal preferences and discipline requirements.
There's no pricing info as of yet, but according to Janet Raab, the director of competition shooting at Walther, they are hard at work determining the cost as we speak.
"We are currently working on establishing an MSRP, but it has not been confirmed," says Raab.
Stay tuned, because 
SSUSA
will provide pricing info as soon as we receive it.
The new Monotec stock is also available as an exchangeable stock for Walther LG400, LG300, and LG200 air rifles. Learn more at
www.WaltherArms.com
and
www.Carl-Walther.com
.