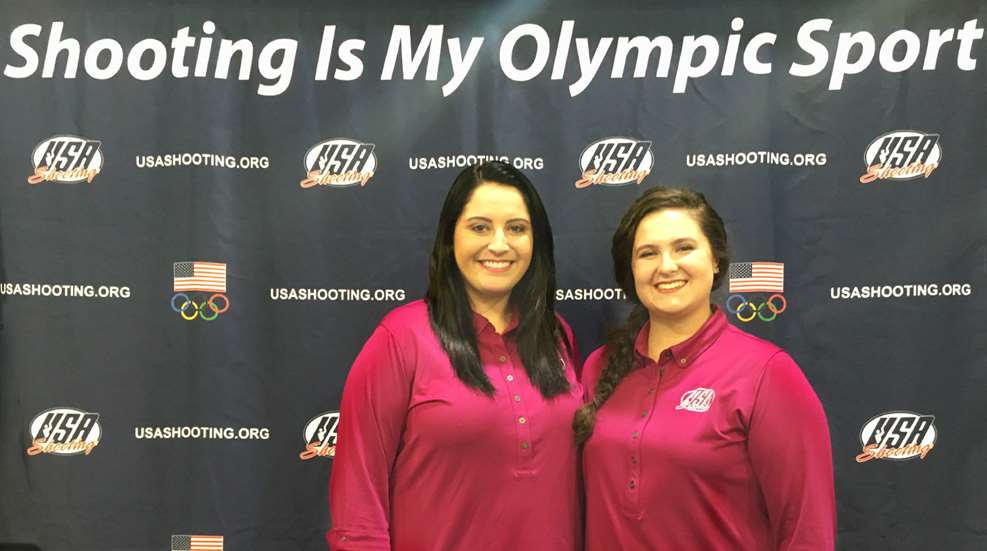 Skeet World Championship medalists Sydney Carson (pictured, right) and Caitlin Connor were kind enough to talk with me during the NRA Annual Meetings in Atlanta, GA, this past April. As both are among the next generation of shotgun competitors coming up the ranks—the legacy of U.S. shotgun competition is definitely in good hands.

Sydney Carson first got involved in competitive shooting at age 12 during a youth softball game. A coach asked her, "We have a Scholastic Clay Target Program (SCTP) team, would you be interesting in trying it out?" She ended up joining the team.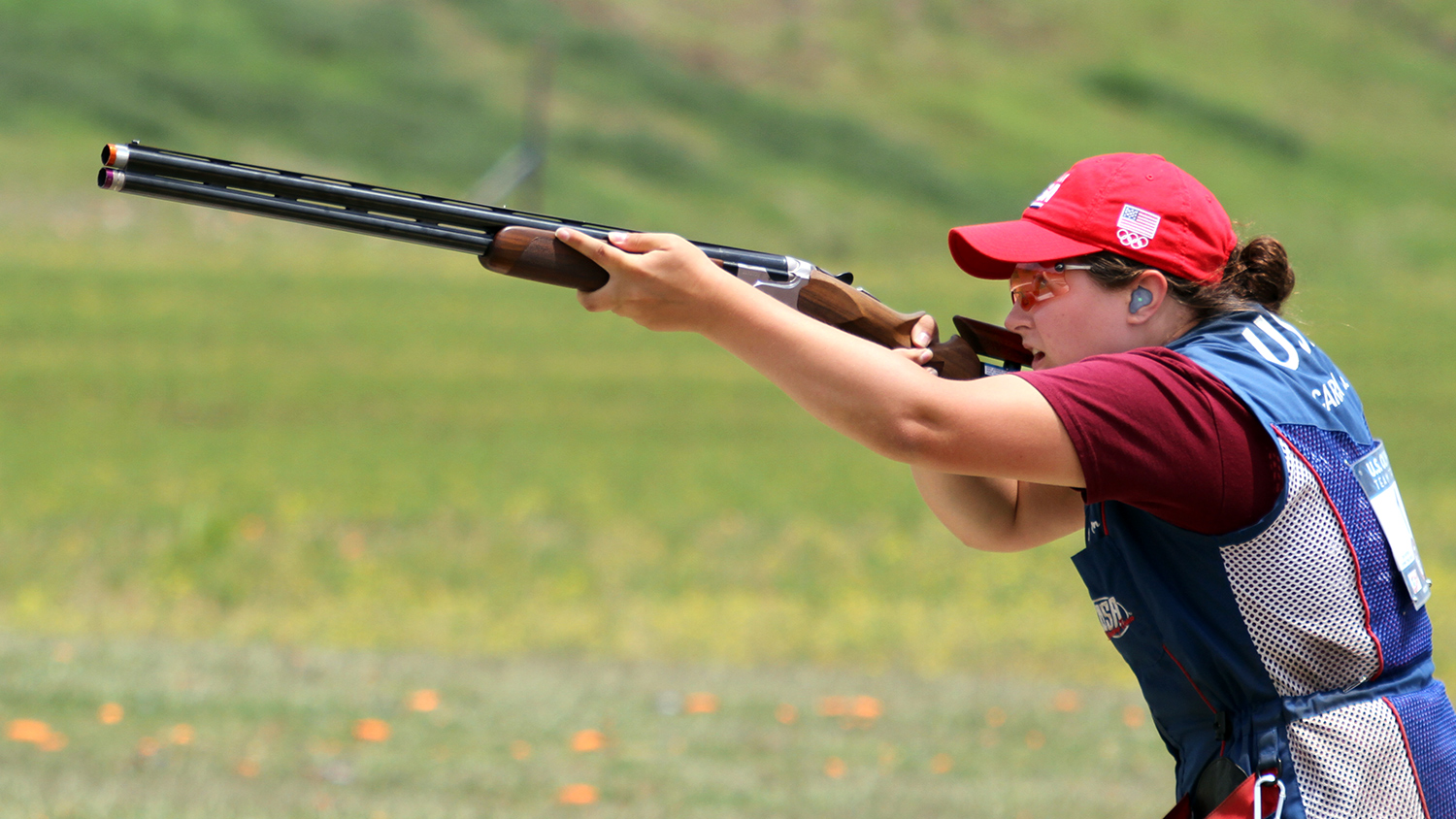 With her dad, Mike Carson, being an avid hunter, the North Liberty, IN, native has been around shooting since she was little. The elder Carson has always been her coach. "My dad has been my coach since I started in the sport," commented Carson.

By the time she was 19, Carson was a Junior World Championships silver medalist—partial thanks are due to the same coach who got her started shooting competitively.

Carson said: "The following year that same coach from when I was 12 asked me, 'We have a junior Olympic state shoot coming up. Would you be interested in shooting it? You would win because you are the only girl shooting, and you would also receive a free National Junior Olympics registration.' I thought to myself—that would be cool, to possibly win a medal and get to travel."

Carson shoots a Beretta 692 with Winchester AA shells. Last year, she won the USA Shooting National Championships for Shotgun, with a perfect 16 for 16 in the Finals.

Caitlin Connor hails from Winnfield, LA, and began shooting shotgun while hunting with her dad in her youth. At age 16, she joined the 4-H program before moving on to SCTP competition. By the time she reached 18 years old, Connor won her first international medal at the Minsk World Cup.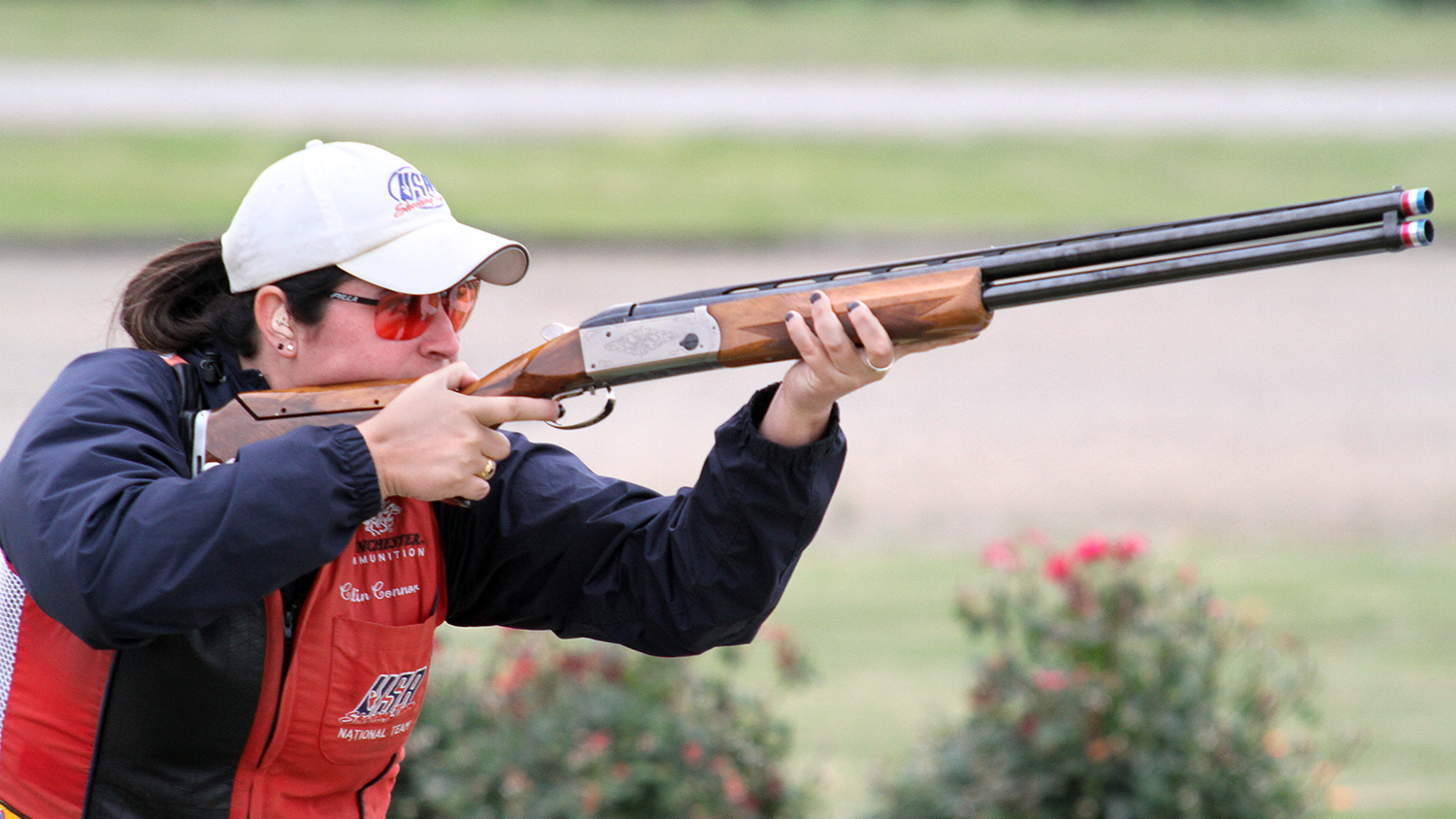 Connor said: "In the beginning I mostly shot sporting clays. Then I met Kim Rhode in Detroit, MI, and learned from her that skeet was an Olympic sport. From then on, I knew skeet shooting was what I'm going to do with my life."

After meeting Kim Rhode, Connor looked online for the next competition. "I started shooting Nationals, and then the Junior Olympic program. It just went from there."

Since she was homeschooled, it was much easier for Connor to travel to competitions. "I didn't have to worry about taking off school," she remarked. Her involvement in the 4-H program allowed her to interact with kids her age. She highly recommends 4-H for others that wish to follow the same path as her.

"I'm a really big supporter of 4-H. Many southern states, such as Louisiana where I am from, have shooting sports in their 4-H programs. Follow that path beginning with 4-H and if you can, join the SCTP program. I was homeschooled so I didn't actually go to high school, or public school, so I joined that way. It's still possible to be homeschooled and figure out how to reach this level of shooting," Connor commented.

Connor uses a Krieghoff K80 shotgun along with Winchester AA shells. She said, "My sponsors—Krieghoff International, Briley Manufacturing for my chokes, and Pilla for my shooting glasses—have all been a major help. And of course, my mom and dad."