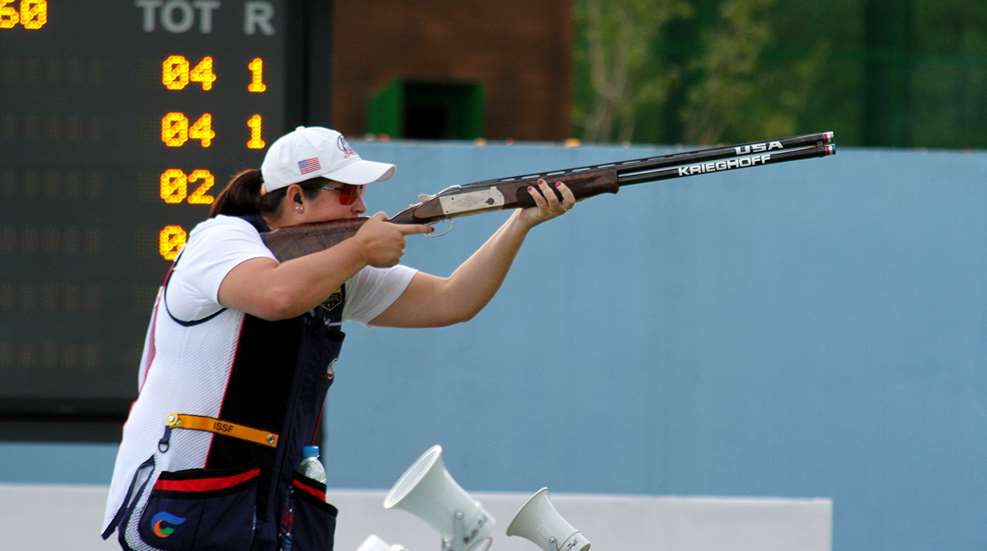 The U.S. Olympic Committee has a monthly
"
Best Of
" 
award, and thanks to her outstanding performance at the 2018 ISSF World Championships in South Korea, skeet shooter 
Caitlin Connor
won the Best of September female athlete for Team USA. She received a very respectable 30 percent of the vote.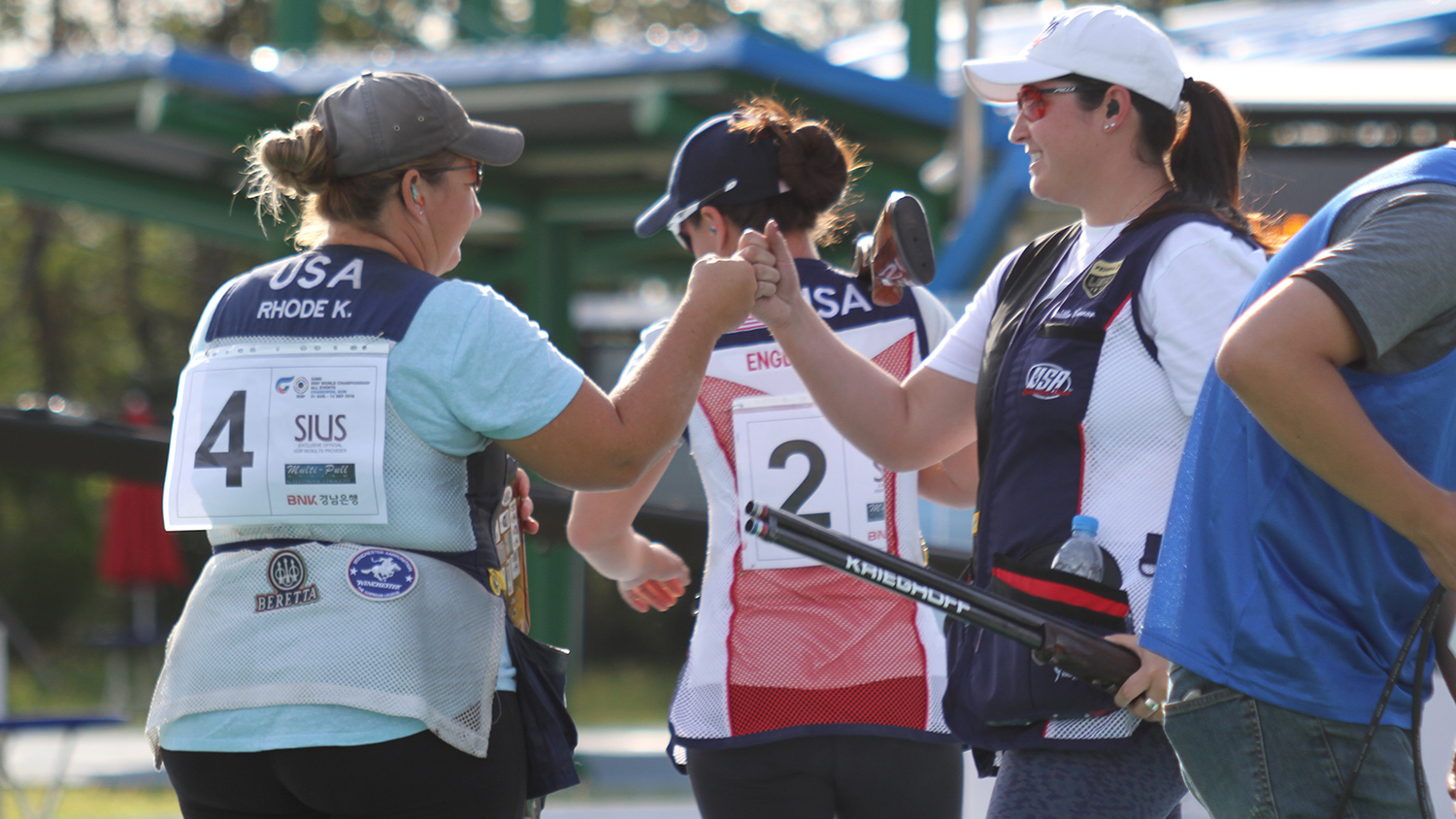 At the ISSF World Championships in Changwon, South Korea, Connor won her very-first gold medal after defeating teammate (and shooting mentor)
Kim Rhode
in the final by a lone clay. They were tied going in to the last station during the final. The win marked the fourth consecutive women
'
s skeet championship won by a U.S. shooter.
In a USA Shooting
press release
, Connor said, 
"I was pretty emotional during that final because I've never had the feeling during a final that I was going to win and the whole time I thought 'I'm going to win this thing!' I wanted to cry after my third pass through! I just kept thinking 'Stay strong, focus on what you're doing, and it will be fine.'"



Connor, age 27 and a native of Winnfield, LA, is the first woman shooter recognized for a monthly Team USA Best of award since the format was revised. Each Olympic discipline NGB (National Governing Body) nominates three athlete(s) each month: one man, one woman and one team nominee. The coolest part about the Team USA monthly honors is that 50 percent of the final tally is determined by fans voting online. NGB officials and the media provide the other 50 percent of the votes.

Below are the four other athletes that were nominated for the September 2018 Team USA Female Athlete of the Month, along with their share of the votes cast:

1.  Laura Graves (Equestrian), 26 percent
2.  Allysa Seely (Paratriathlon), 17 percent
3.  Rebecca Hart (Para-equestrian), 15 percent
4.  Katie Zaferes (Triathlon), 13 percent

Photos courtesy of USA Shooting

---
More Team USA coverage:

•  ISSF World Championship: Vincent Hancock Wins Record 4th Men's Skeet Title
•  Kim Rhode Elected ISSF Athletes Committee Chair
•  ISSF World Cup: Cogdell-Unrein, Wallace Win Trap Mixed Team Gold
•  Junior World Cup Germany: Morgan Phillips Continues Hot Streak, Wins 3-P Silver Medal
•  Kim Rhode Continues To Shine

•  At The Top Of Her Game, Rachel Martin Aims For International Stage