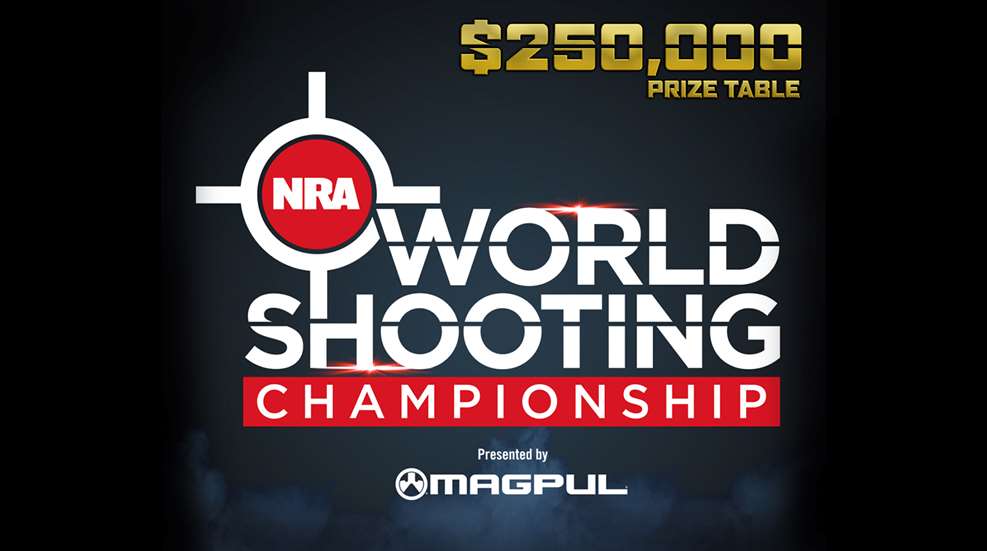 The 2015 NRA World Shooting Championship, presented by Magpul will be held September 24-26 at the Peacemaker National Training Center in Glengary, West Virginia. The match consists of three days of shooting in 12 disciplines. Competitors will be treated to $250,000 in cash and prizes this year! And not to mention, the long-awaited crowning of the 2015 "World Shooting Champion." All competitor guns and ammo will be provided.

Continuing with the approach from 2014's World Shooting Championship, match officials will evaluate a shooters ability to compete in virtually every type of major firearms shooting sport including Pistol, Rifle, Shotgun and Combined Firearms sports.

Competitors will be able to to demonstrate their skills in a variety of shooting disciplines. The 12 stages featured will challenge veteran and amateur target shooters alike. Championship officials have adjusted stage types to ensure that accuracy disciplines will be equal to action sport disciplines. Scoring has been adjusted to ensure that some stages, such as the infamous Double Wobble stage—do not count for an unreasonable disparity from scores earned in other stages.  Shooters have the option to not shoot all stages of the match. Skipping a stage will decrease an overall match score but does not keep a shooter from winning individual stages.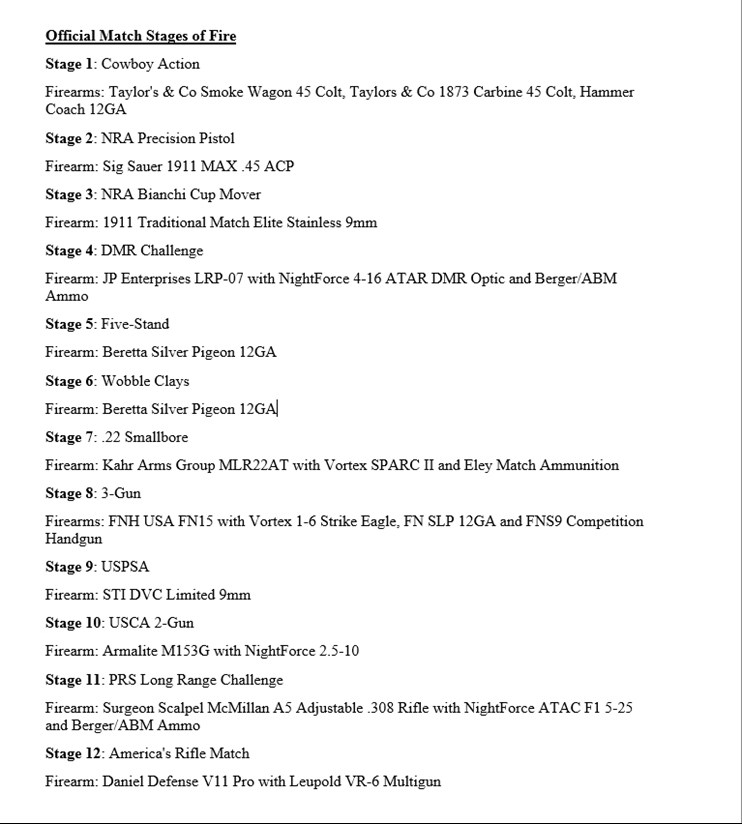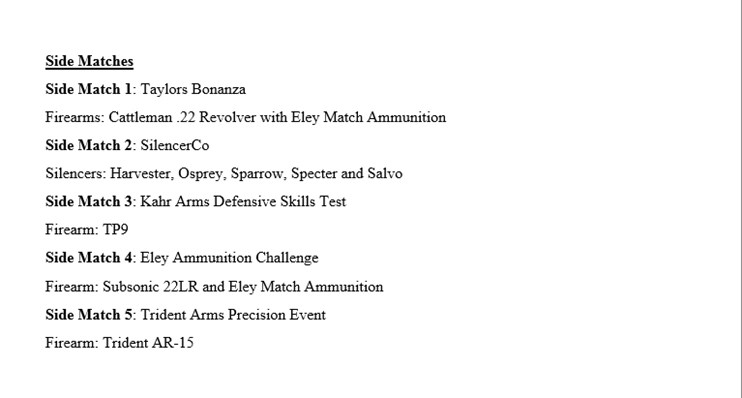 Register for the championship here.