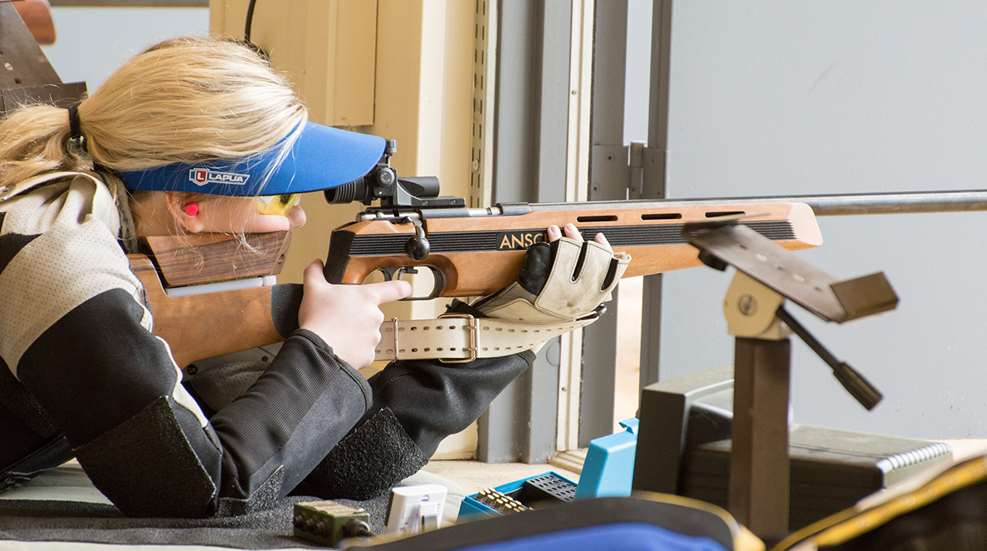 The National Shooting Sports Foundation (NSSF) has announced the selection of 11 institutes of higher learning to receive grants in support of the Collegiate Shooting Sports Initiative covering the 2015-16 academic year. This program works to encourage team shooting participation for those attending colleges and universities across the nation, and the grants, up to $100,000 each year, are intended to be used for the creation of new university shooting programs and teams.
"Providing a way for today's college athletes to continue the competitive shooting they participated in as youths is one of the most important components of life-long shooter retention," said Samantha Pedder, NSSF Manager, Diversity and Outreach. "We are very pleased to have these 11 new schools join the growing ranks of colleges and universities participating in the shooting sports and protecting our heritage through their efforts."
Available to both private and public colleges and universities of all sizes and in all 50 states, the NSSF Collegiate Shooting Sports Initiative Grants are awarded to qualified applicants on a first come, first served basis each year. The 11 schools awarded grants for the 2015-16 academic year include the University of North Georgia, Hannibal-LaGrange University, Miami University, University of Nebraska College of Technical Agriculture, University of Arkansas Fayetteville (Pershing), University of Arizona, McMurray University, Northeast Iowa Community College, Western Kentucky University, University of Tennessee and Vanderbilt University.
NSSF is now taking grant proposal applications to be awarded for the 2016-17 academic year. Proposal guidelines, proposal examples, institutional authorization forms, report templates and the downloadable application are available. For more information, contact Samantha Pedder at [email protected].