When Caesar Guerini added the M-Spec high-performance model to its Invictus line, sporting-clays shooters took notice. And with good reason, because the Invictus Sporting M-Spec 12-gauge over/under was designed with input from top shotgun shooter Richard Faulds. As such, the M-Spec has a serious competition theme, both with the internals and the cosmetic appearance.
Intended to tackle the demands of modern sporting clays competitive shooters, the M-Spec includes fixed chokes (Modified, Improved Modified), a ventilated center rib and a top rib with an intriguing taper of 10mm to 6mm. The top rib allows for more precision while dealing with long-distance targets. As per usual with a sporting shotgun in this category, the M-Spec has 2¾-inch chambers, along with a white front bead and silver mid bead for sighting duties.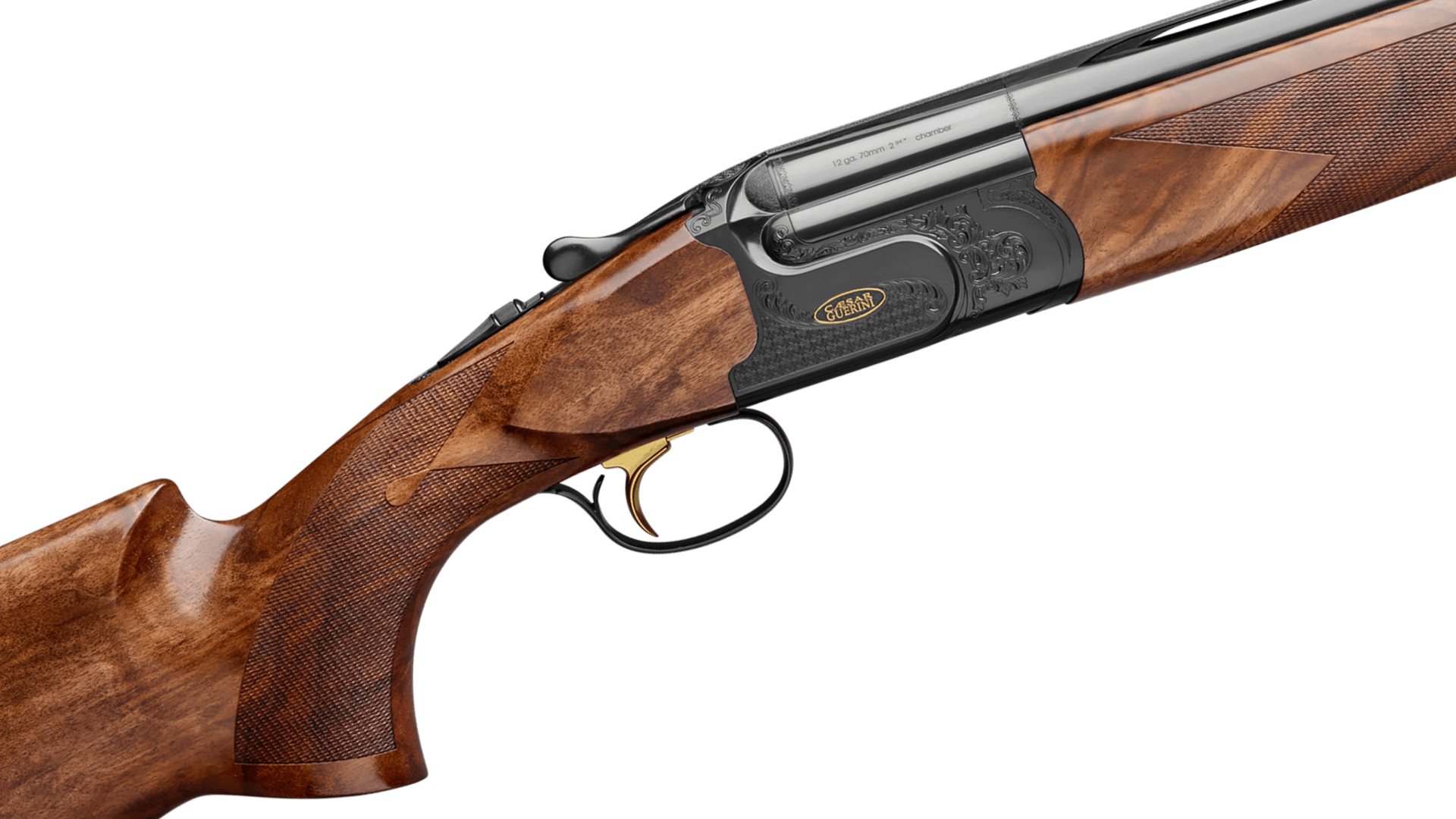 Fixed chokes reduce the weight on the business end of the gun, which in turn changes the handling characteristics. At 8 pounds, 1 ounce, the M-Spec is hefty, but not a heavyweight scattergun that could become burdensome for some shooters to lug from station to station.
The receiver sports a satin blued finish that includes Caesar Guerini's Invisalloy clear protection. The finish extends to all metal surfaces, as well as small gold accents. The Turkish Circassian walnut stock has a hand-rubbed oil finish, with a conventional-style comb and asymmetrical pistol grip with palmswell. Drop at comb is 1½ inches, and 2¼ inches for the drop at heel. Length-of-pull is 14¾ inches and the pitch is 5 degrees.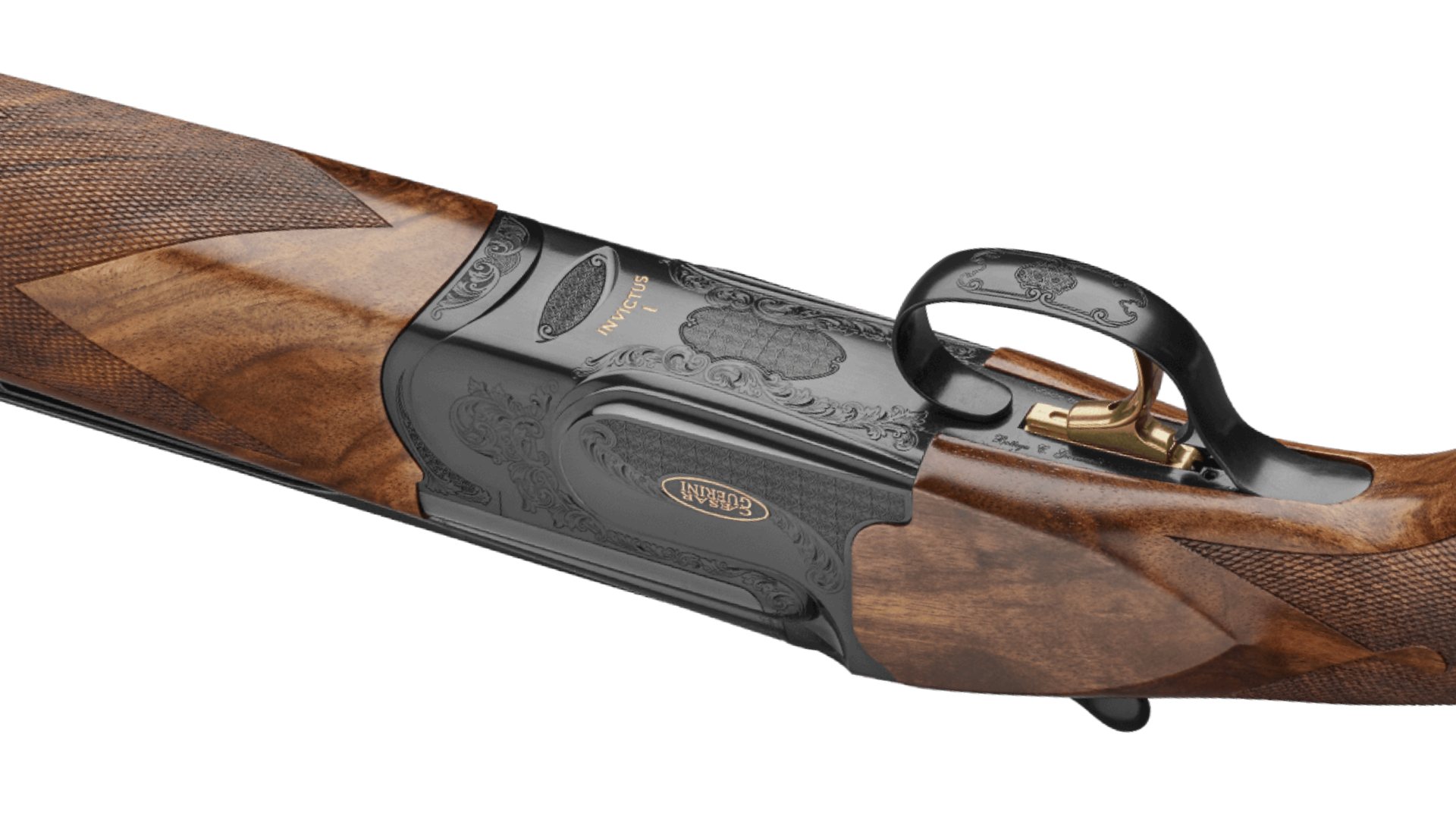 Since its introduction in 2014, the Caesar Guerini Invictus has become a favorite for competitive shotgun shooters, since the line was designed to be durable enough to shoot over one million rounds. The company says, "The Invictus system completely changes the way the barrel and action lock together when the gun is closed, making the whole system stronger."
MSRP for the M-Spec is $7,595, with 32- and 34-inch barrel options. Earlier this year, Caesar Guerini debuted the Invictus I M-Spec Specialist 34-inch model. Although a fixed-choke (M, IM) shotgun, both tighter and more open chokes are available by special order. Purchase includes a nice plastic case with fit interior and high-end velvet sleeves for the stock and barrel, along with a lifetime warranty.
Be on the lookout for a full review of the Caesar Guerini Invictus Sporting M-Spec in a future issue of the digital magazine. And, learn more about Caesar Guerini USA at gueriniusa.com.
---
See more:
WATCH: Inside Look at the Beretta Factory in Italy