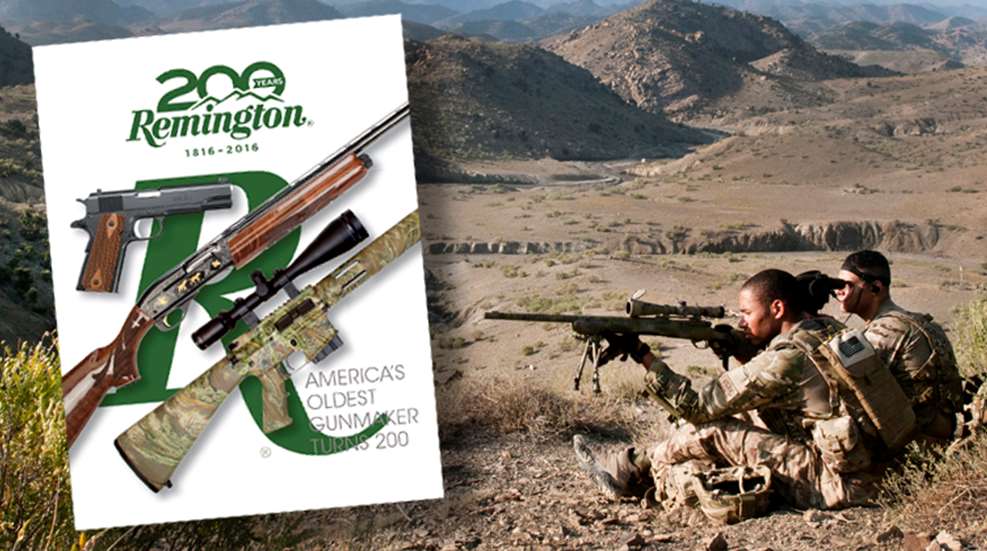 The National Rifle Association, America's oldest civil rights organization salutes Remington, America's oldest gunmaker in this new book produced by NRA Publications. The book is free to view online; and includes an interview with Remington CEO Jim Marcotuli, in-depth features on the rich history of Remington over two centuries, and the 2016 Remington Gun Guide.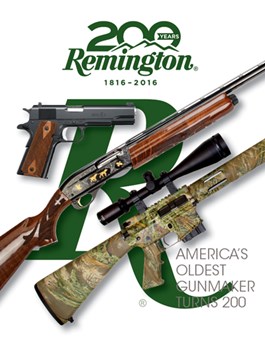 NRA National Firearms Museum Senior Curator Philip Schreier tells the story of how Remington has left its mark on both the sporting and military industries through its firearms and ammunition. Read his snapshot of how Remington built its business and its place in American society over the last 200 years.

NRA Publications Editorial Director John Zent brings a rare treat: tours of Remington's manufacturing plants in Ilion, NY, and Huntsville, AL. Zent visited Remington's skilled workforce and saw first-hand Remington's cutting-edge processes that maintain quality control.

American Rifleman Editor-In-Chief Mark Keefe examines Remington's 200th Anniversary guns, including commemorative editions embellished with special anniversary badging, and limited edition models that are engraved and limited to only 2,016 copies of each model.

Stop by Remington's booth No. 3823 at the NRA Annual Meetings and Exhibits to handle many of the new models featured in the 2016 Remington Gun Guide.

You view or download a PDF of the entire Remington 200th Anniversary Commemorative book for free at this link: www.nxtbook.com/nxtbooks/nra/remington18162016.