by
Chris Christian, Field Editor
posted on October 28, 2021
Support NRA Shooting Sports USA
DONATE
Long guns, whether rimfire rifles or pistol caliber carbines, are rapidly gaining popularity in the action shooting sports. Many shooters are giving them a first try, and are instantly confronted with the question, "How am I gonna tote this thing?"
Depending upon individual range regulations, there are several ways to do that. Some shooters put the gun in a pull cart, either encased or in a rack. Others stick the long gun in a scabbard or a hard case, and tote a separate range bag for necessities. Another option, and the one I prefer, is a soft case that can be thrown over a shoulder and carried to the line. The only questions are does it carry easily, and does it have enough secure storage for necessities, such as ammunition, magazines, spare batteries, tools, etc., that I am going to (or might) need during a match?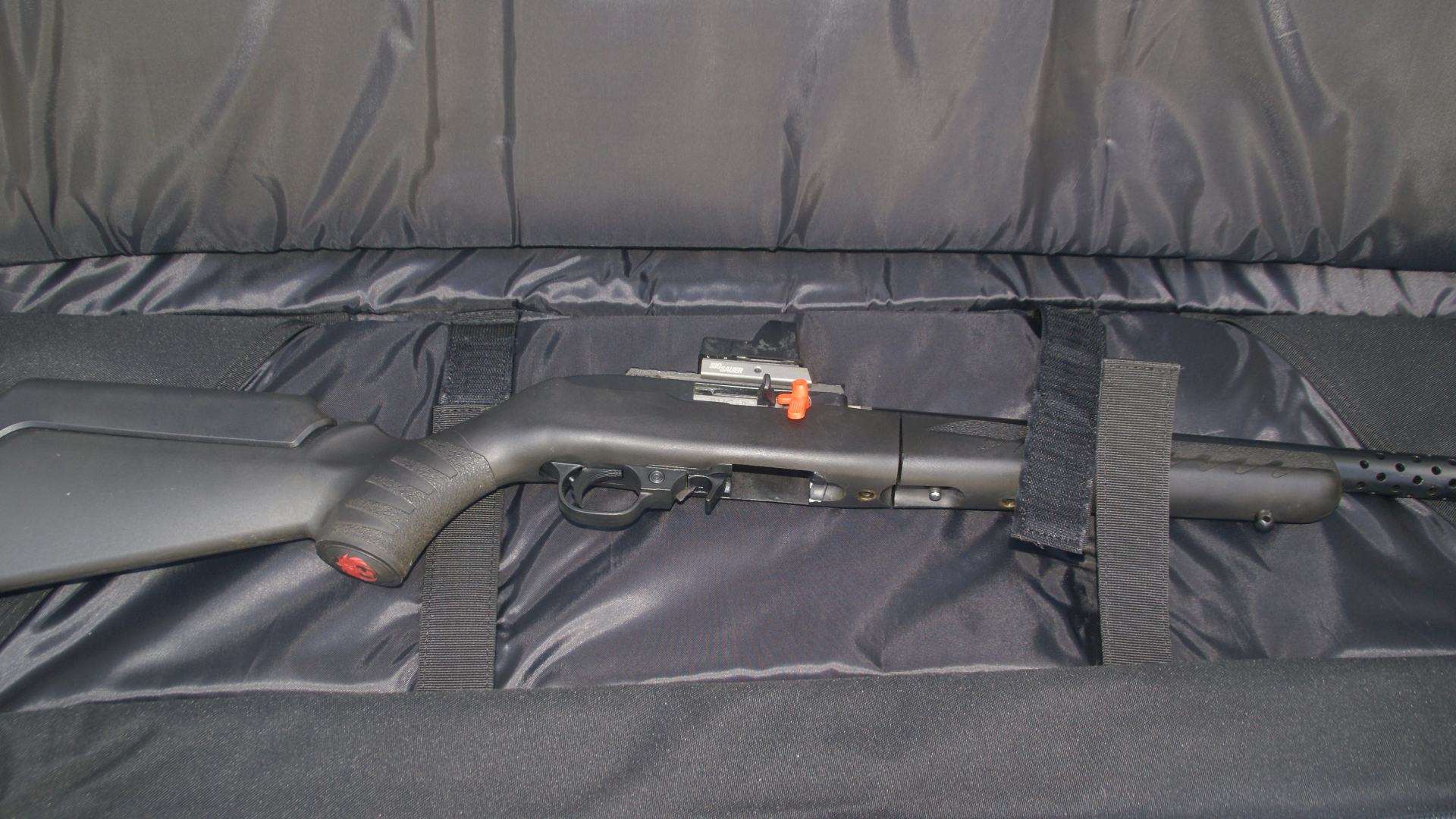 After spending some match days with the new Birchwood Casey Single Rifle Case ($69.99), I have to say the answer to both questions is yes.
Constructed from 600D polyester, the case is rectangular in shape. At 37 inches long, it's sized to hold 36-inch long guns. Backpack-style shoulder straps allow one to be thrown over a shoulder, or carried on the back with both. A separate double handle allows for suitcase carry. The double zipper gun compartment is heavily-padded and has Velcro retaining straps if needed. The gun is well protected. Five external pockets line the outside of the gun compartment, and directly below those is a padded double zipper compartment that measures 10x25 inches.
The amount of secure storage space on this case is impressive. The two outer zipper pockets on the extreme ends are sized to hold a single 30-round AR-15 magazine, and should certainly hold the 30-round stick magazines that many PCC (pistol caliber carbine) shooters use. Between them are three expandable pockets that are secured with heavy-duty Velcro, and backed up with snap buckle closures that assure that none of the contents will "leak out" during transport. I've had that happen with other cases that used only light Velcro enclosures, which allowed things slipped out of the sides. That's not going to happen with these snap enclosures. Each of those three pockets will expand enough to hold several AR-15 magazines, which means they're big enough for a lot of other needed stuff. The 10x25 pocket is huge, with room to store cleaning rod sections, earmuffs, drinks and snacks. There's even enough space for a handgun and gear for 2-Gun shooters.

The rectangular shape of the case does create one potential problem. If the shooter temporarily forgets which is the muzzle end and unzips the case at the Make Ready start position with the muzzle facing up range, it will be seriously frowned upon. I could see how that could happen, so I used some "Country Boy Engineering" and slapped a piece of silver duct tape on the butt end. This should make sure that Mr. Murphy stays under his rock.
Another perceived, but non-significant, problem might be the rifle's length. The internal case is sized for guns with a maximum 36-inch length. That's fine for AR-patterned guns with a collapsible buttstock, and also works fine for my Ruger Takedown Lite, even with a comp installed. My Ruger PC9 with a Tandemkross comp is a bit too long and leaves about an inch of buttstock sticking out the end. That's really a non-issue, because a bit of buttstock sticking out is no different than a scabbard carry, which is legal. And with the double zipper closure, and with the option of using the internal securing straps there's no chance the gun is going to fall out of the case in transport.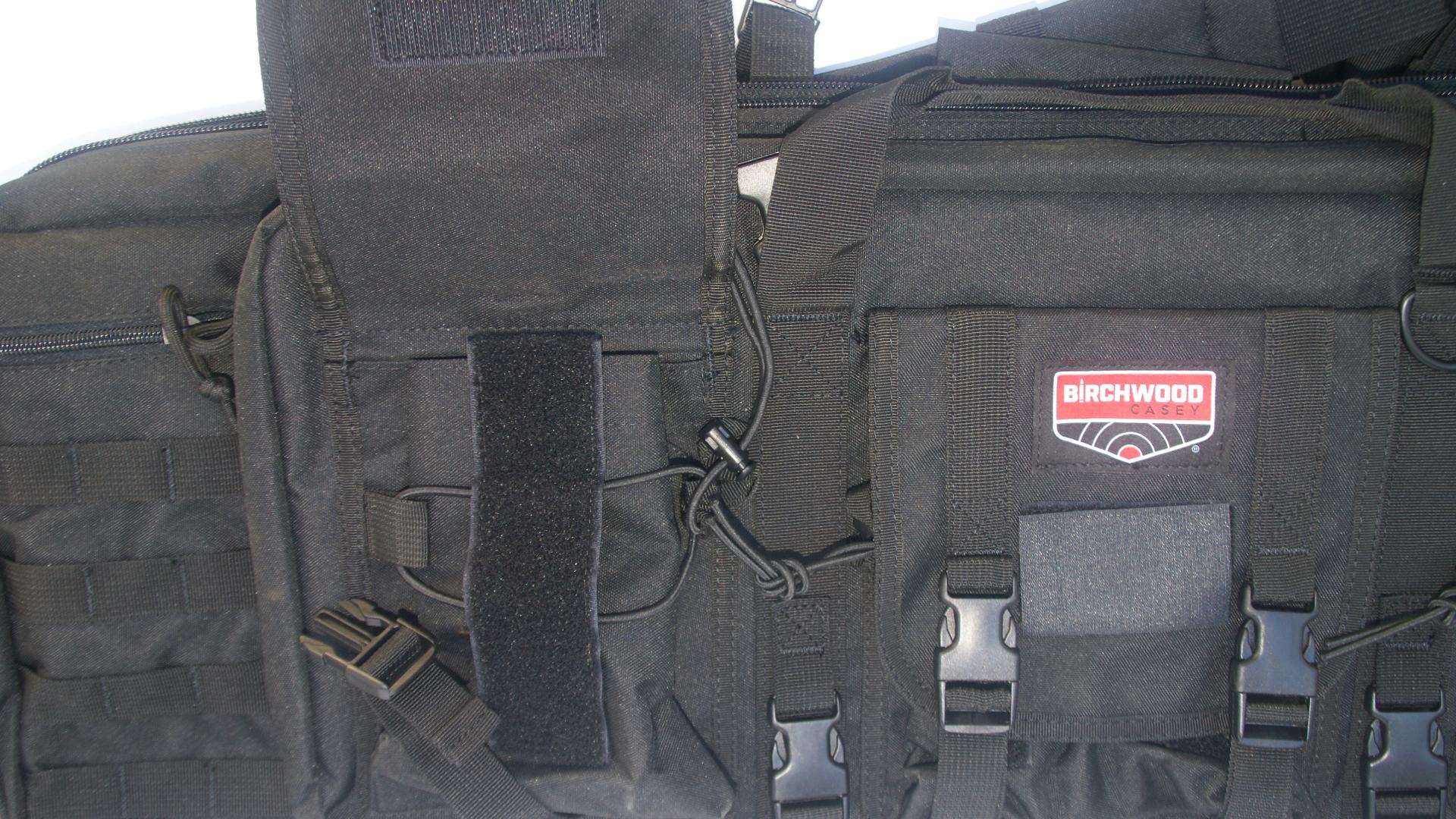 Minor issues aside, the thick internal padding, solid construction, huge storage capacity and ease of carrying make this case a good choice for toting a long gun. Check it out at BirchwoodCasey.com.
---
Read more:
New: Birchwood Casey Texas Star Plinking Target