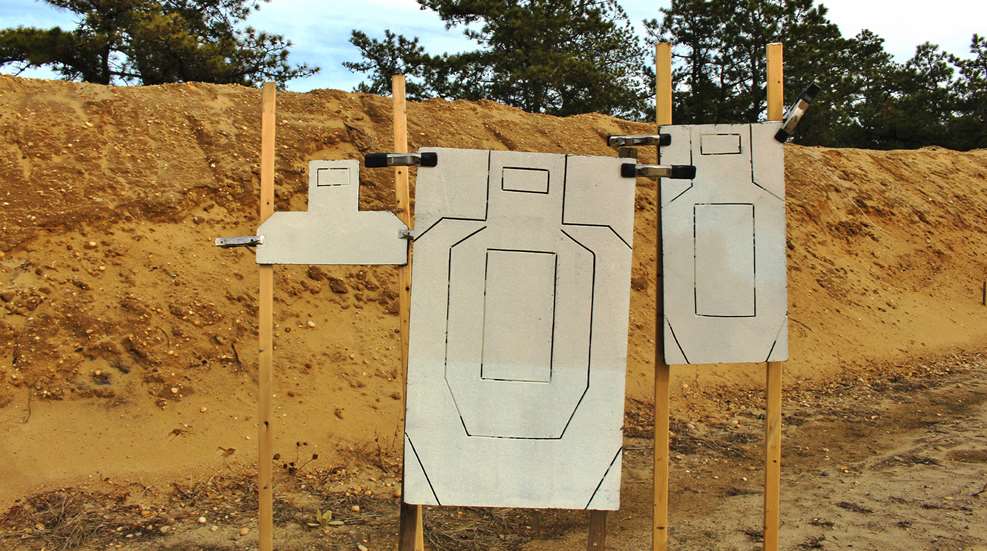 Building a skill requires numerous repetitions. No one has to be told that. Running the same routine for a few hours is the best way to build it into muscle memory and expose any weaknesses you might exhibit. Naturally, a few aspects will get in your way, namely time and breaks in your rhythm. I'm a huge proponent of getting to the range with as many prepared magazines as possible, so that you can let the rounds rip without having to stop every 20 seconds to refill. That leaves just one other sticking point—target maintenance. If you have to stop every run to paste a target, it's tough to get a good pace going. The typical answer is to run steel, but that's not always a safe endeavor at the close distances where most USPSA shots are taken. Recognizing this hole, Infinity Defense created targets which deliver the fast pace of steel with the safety and hit recognition of cardboard.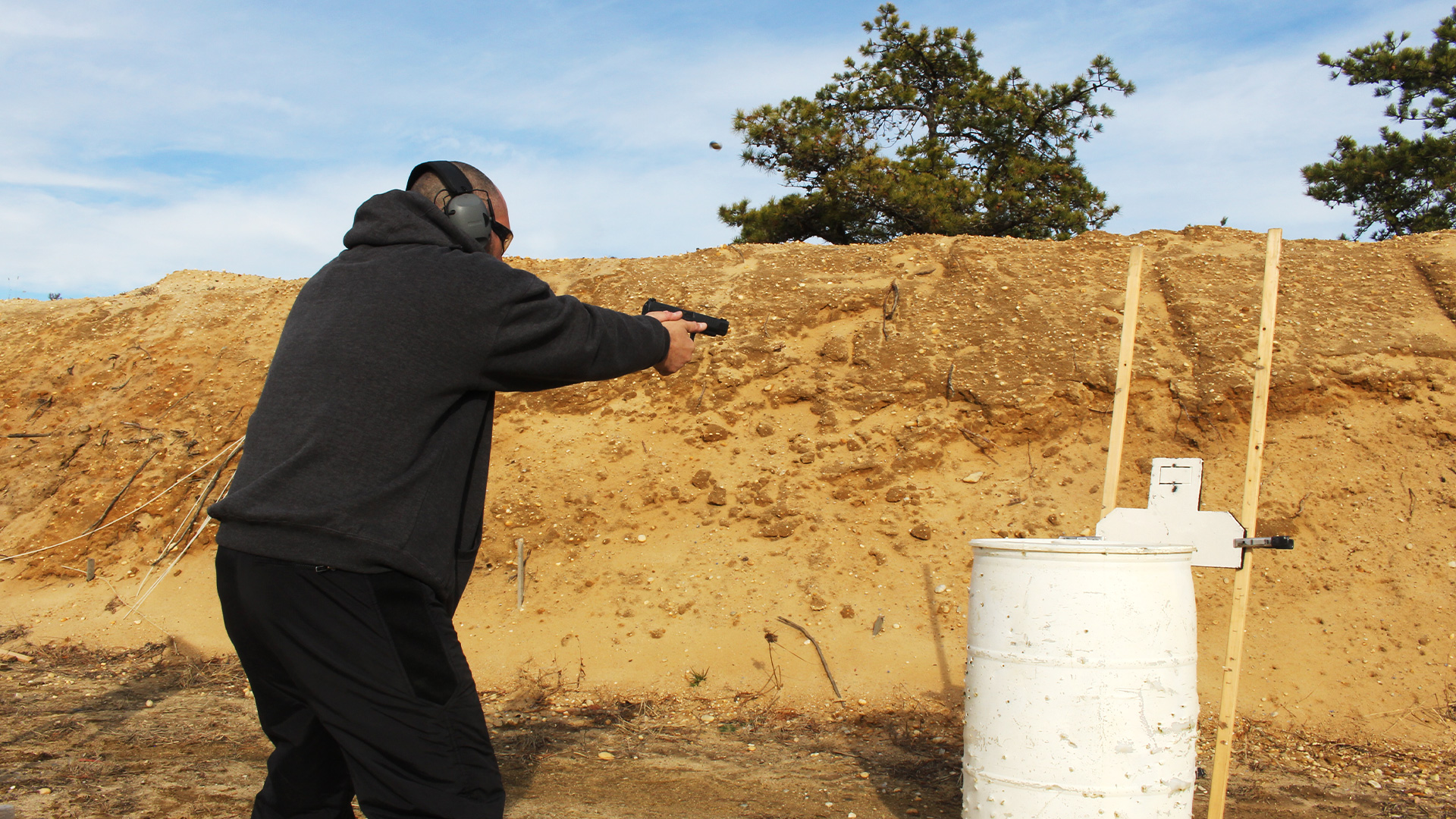 As you may have guessed, these targets are made of rubber, but unlike most others on the market, they are comprised of multiple layers, allowing them to self-heal better than anything I've ever seen. When your bullet passes through, it knocks off the surrounding paint, displaying your hit while effectively making the entire target one big shoot-and-see. As the folks that run the company are no strangers to the sport of USPSA, these targets also have carved scoring zones for tracking your progress. Best of all, a light coat of spray paint is all that is required to cover your hits and recharge each unit. Infinity guarantees a lifespan of 110 rounds of 5.56 mm per square-inch—enough for me to merit a closer look.
The website offers these targets à la carte, but the better buy is one of the cleverly thought-out target packages. I requested the "one of each" bundle ($219, infinitytargets.com), which included a full-size scoreable IPSC, a C-zone target, a hostage target and a full-sized blank IPSC, which makes a great cover target. When the targets arrived, I marveled at how well they measured up to actual cardboard variants in both scale and zone placement. I missed it at checkout, but the target kit included all the spring clamps necessary to mount them to furring strips in the same manner that I would attach a cardboard IPSC one. With that, I grabbed my gear and hit the range.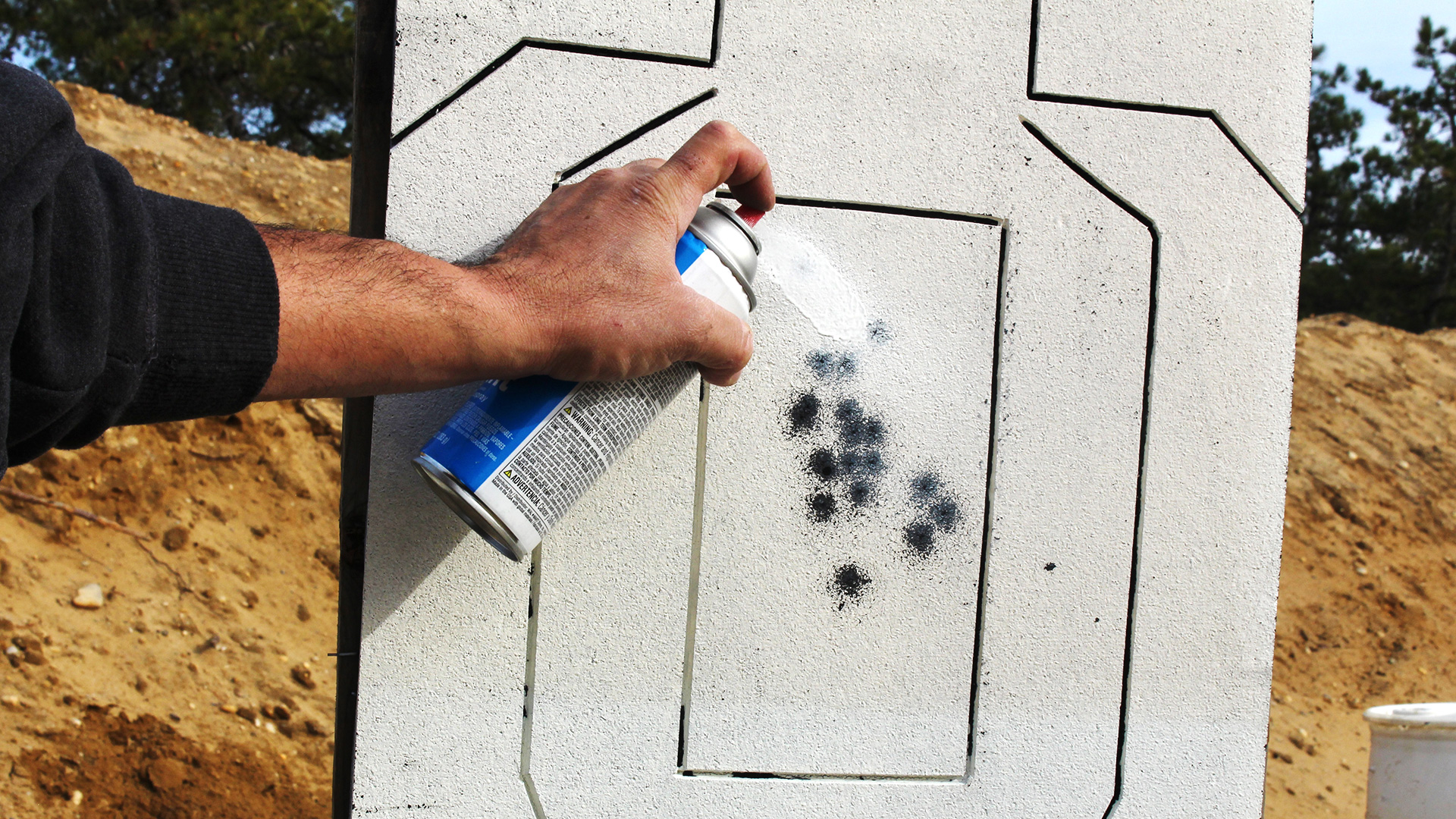 The targets arrive "full sheet," meaning the leftover material is still attached. I thought this was smart because it leaves you an attachment area that isn't part of the scoring surface. Purists that are more in tune with the outer dimensions can easily remove these portions with a box cutter. Leaving it as an option is handy for training new shooters, and will potentially save a lot of clamps. Setting these up only took a few minutes, and since they are IPSC at heart, I was able to use the same stands and sticks that I use for conventional cardboard targets. It was during this process that I realized their first advantage—weight. Being that a full-sized steel IPSC can weigh as much as 45 pounds, these were a dream to lift out of my trunk. They also are arguably more weatherproof than metallic targets because rubber is excellent at resisting corrosion. It's not mentioned on the website, but I know recycled tire material when I see it. That's a good thing because vulcanized rubber is some of the most resilient stuff on the planet, e.g., the current tires on my boat trailer are more than 15 years old, despite frequent submersion in saltwater.
Next, it was time to make a few holes, or attempt to. To that end, I fired a single round of 9 mm Luger into the A-zone and smiled as I could barely see what should have been a 0.355-inch hole. Instead, there was a well-pronounced scratch that was easily visible and scorable. Thinking this was too good to be true, I fired a hollow point right beside it and found these targets' Achilles heel. Hollow points are going to be hollow points, and as such, they took a chunk of rubber with them. However, after the first layer of rubber filled up the cavity, it acted like a full-metal jacket, and the target still healed towards the back. The takeaway—these are not hollow-point approved, but offer forgiveness if one gets mixed into your training ammunition by mistake.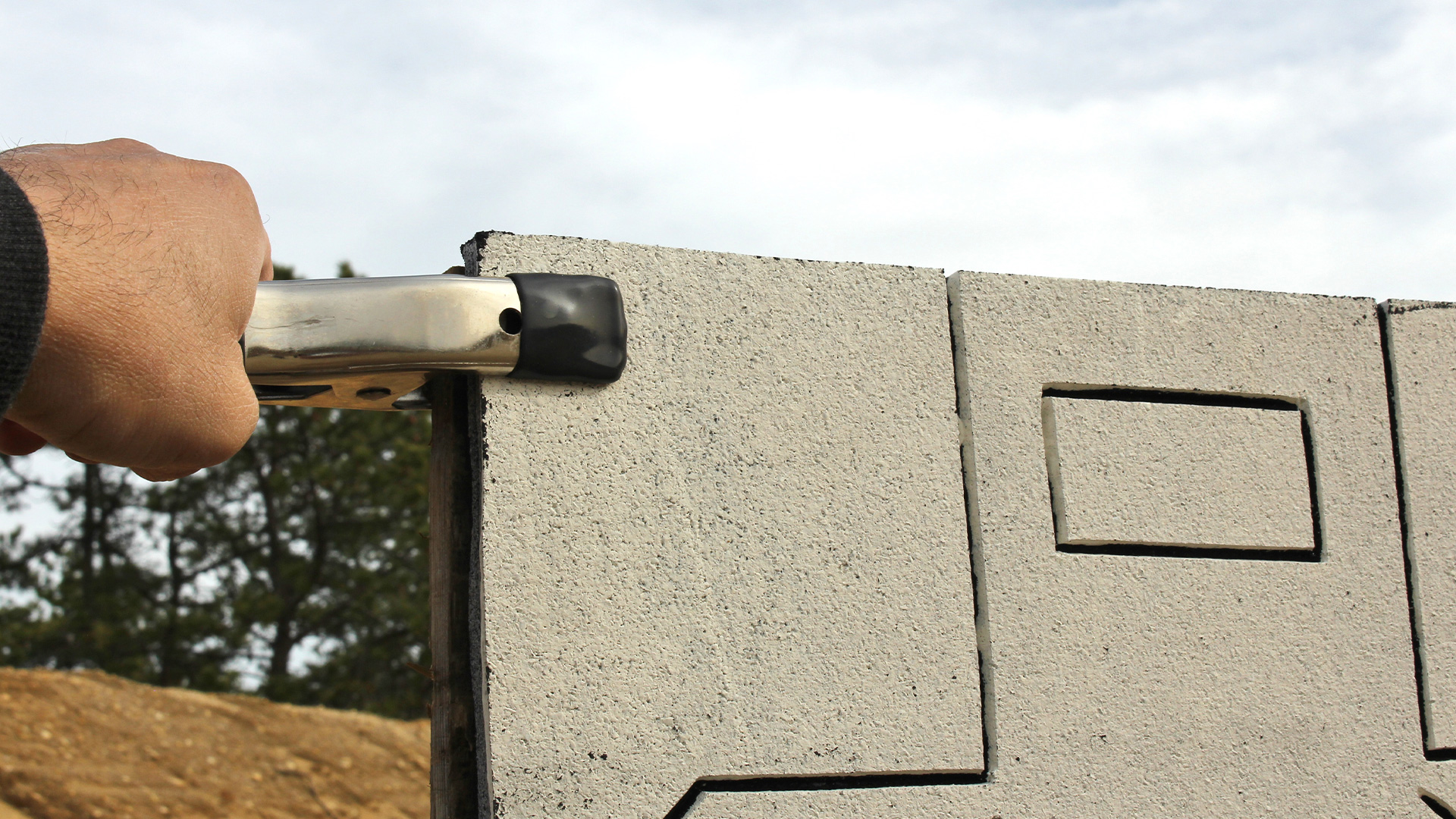 As the wind began to pick up, I experienced another advantage of Infinity's design, which is they stay put when things get rough. I was dealing with a baseline wind of 15 m.p.h. with gusts hovering above 25 m.p.h. This would spell utter doom for a piece of paper, yet these solid rubber jobbies stood their ground and allowed me to continue training. The only wind issue left to deal with was getting the spray paint where I wanted it, but if you hold the can close enough, that takes care of it rather easily. Immediately after my first application, I intentionally blasted the areas that I had just painted and was reassured that even when the paint was still wet, hits would be vividly displayed.
I ended my session with some point-blank rifle work illustrating their inherent tactical application. Shooting steel this close would put you in the hospital, but shooting paper isn't the solution, as the muzzle blast typically shreds the target on the first shot. The Infinity targets turned out to be the most effective fix to this scenario. Furthermore, when you consider close-quarter training with these doesn't require frangible ammunition, they become an affordable one as well.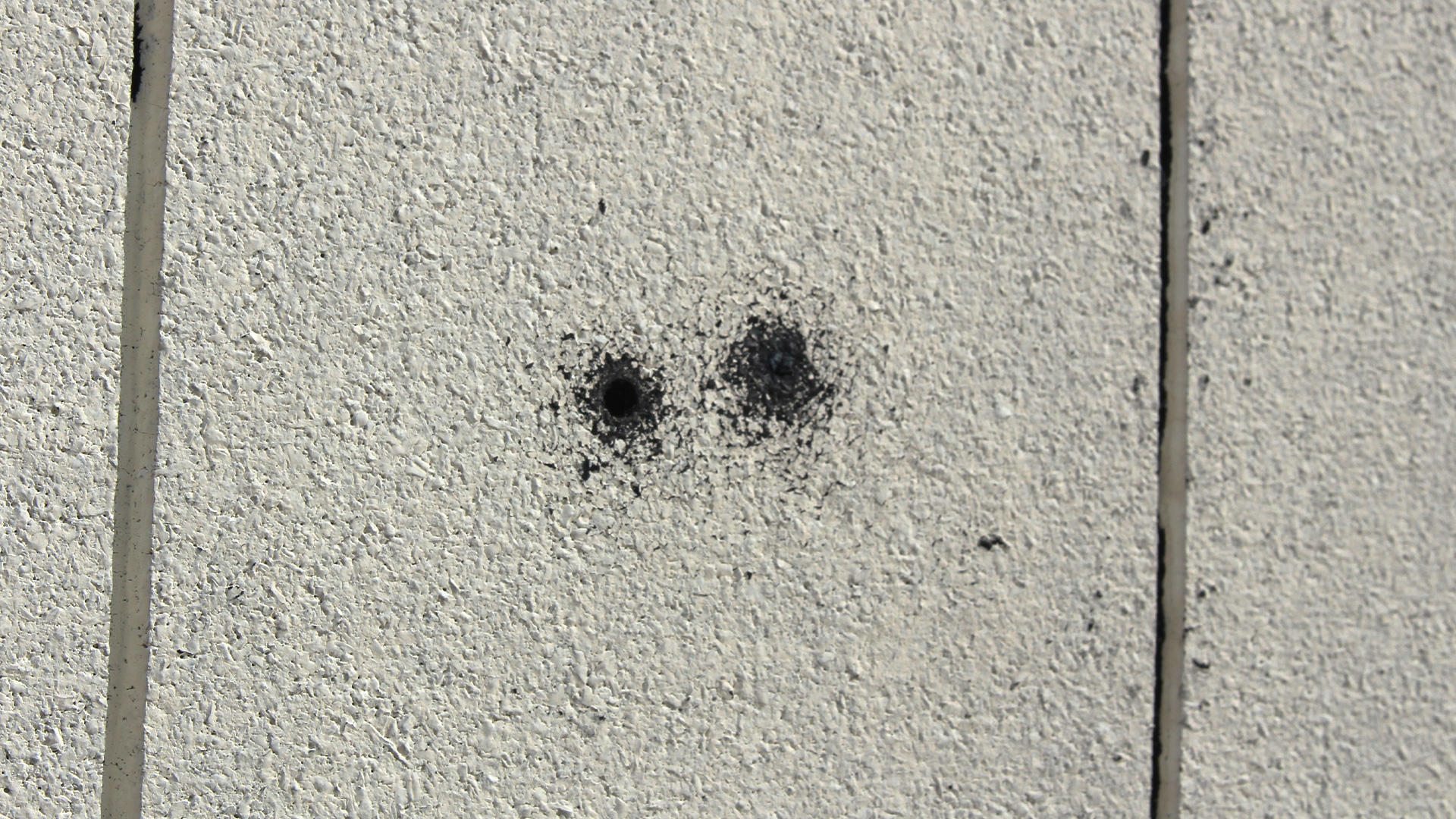 Infinity Defense's resealable targets earned a permanent place in my collection, as they are convenient and solve problems that other systems leave behind. My favorite feature is compatibility with existing stands, plus the simple process to affix them to these structures. The only downside is they come painted white, which is the standard "no-shoot" color for cardboard. However, a quick coat of tan spray paint can fix that—you'll need to buy a can anyway.
For more information, visit infinitytargets.com.