If you have ever had to shoot and paste targets in the rain, you know how bad it sucks to deal with the bags. Bagged targets are crappy to shoot, and even more crappy to restore. For the majority of competitive shooters, matches are outdoors and weather is a part of the game. Sagging heads, wet targets and gummed-up pasters are just not fun, especially if you have invested time and money into traveling to a match. I can tell you that as a match director, seeing all the time and effort put into planning a match only to watch people have to deal with bags is very disappointing—to say the least.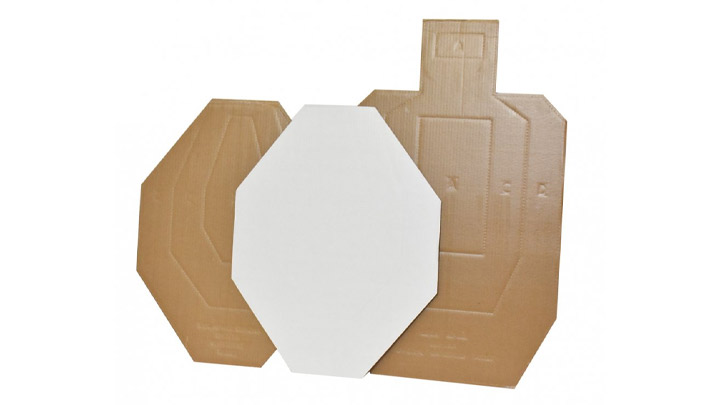 There have been several attempts to find a solution to this, from spraying targets with a water repellent, using shields that mount around targets or having a waxed cardboard target to shoot. All of the efforts have had mixed results; pasters don't like to stick to sprayed and waxed targets, and having shields are okay—except if there is wind. A better mousetrap was needed.
European IPSC matches have been using different types of material for targets with some success—including chipboard. They are a heavier material and much thicker than the standard targets we are used to. However, the cost can be prohibitive, considering both the expense of the targets and shipping. There is also the issue of pasters not sticking when the target is wet. (Pasters are small stickers that action shooters use to cover holes while scoring targets, allowing for re-use.)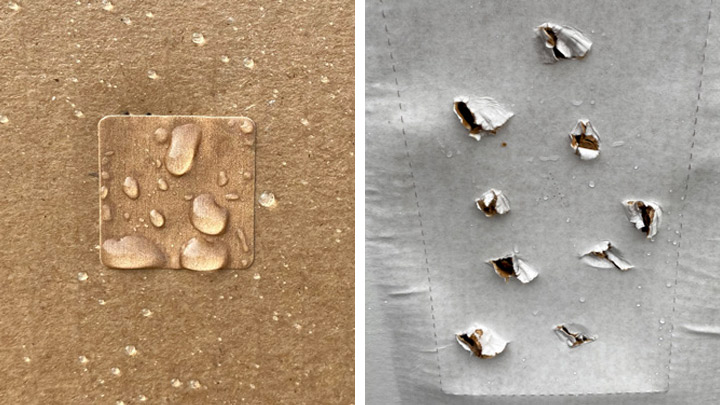 The right combination is a waterproof target and paster that won't break your match budget. Charles Hardy of CED/DAA (now Alpha Dynamics USA) has been working on just such a thing and was kind enough to send us some for testing and evaluation. We have been testing these waterproof targets now for a couple of weeks, leaving them outside in the rain to see how they hold up. One competitive shooter, Troy McManus, kept his outside for over two weeks and put over 50 rounds through the targets and has pasted up the holes. I have left them outside for a week in rain in snow here in Indianapolis as well. You can see the results in the photos above.
MSRP ranges from $75 for a pack of 50, to $1,250 for 1,000 targets. They are available now on the CED/DAA Alpha Dynamics website.
Article from the March/April 2020 issue of USPSA's FrontSight magazine.
---
See more:
Top USPSA Production Handguns In 2019