by
Chris Christian, Field Editor
posted on November 20, 2017
Support NRA Shooting Sports USA
DONATE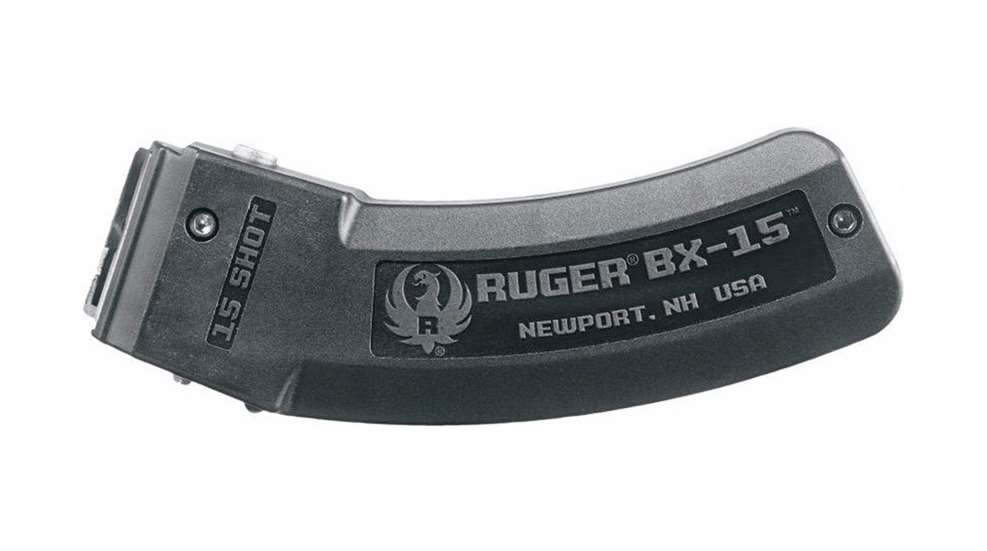 The Ruger 10/22 is, by far, the most popular rimfire rifle used in Steel Challenge. But there is a drawback. The standard flush-mounted rotary magazines only hold 10 rounds. It takes a supremely confident (or supremely naive) shooter to assume that one 10-round magazine will successfully get them through two five-round strings. That's tempting fate.

Fate doesn't like being tempted, and often extracts a brutal revenge upon those foolish enough to try it.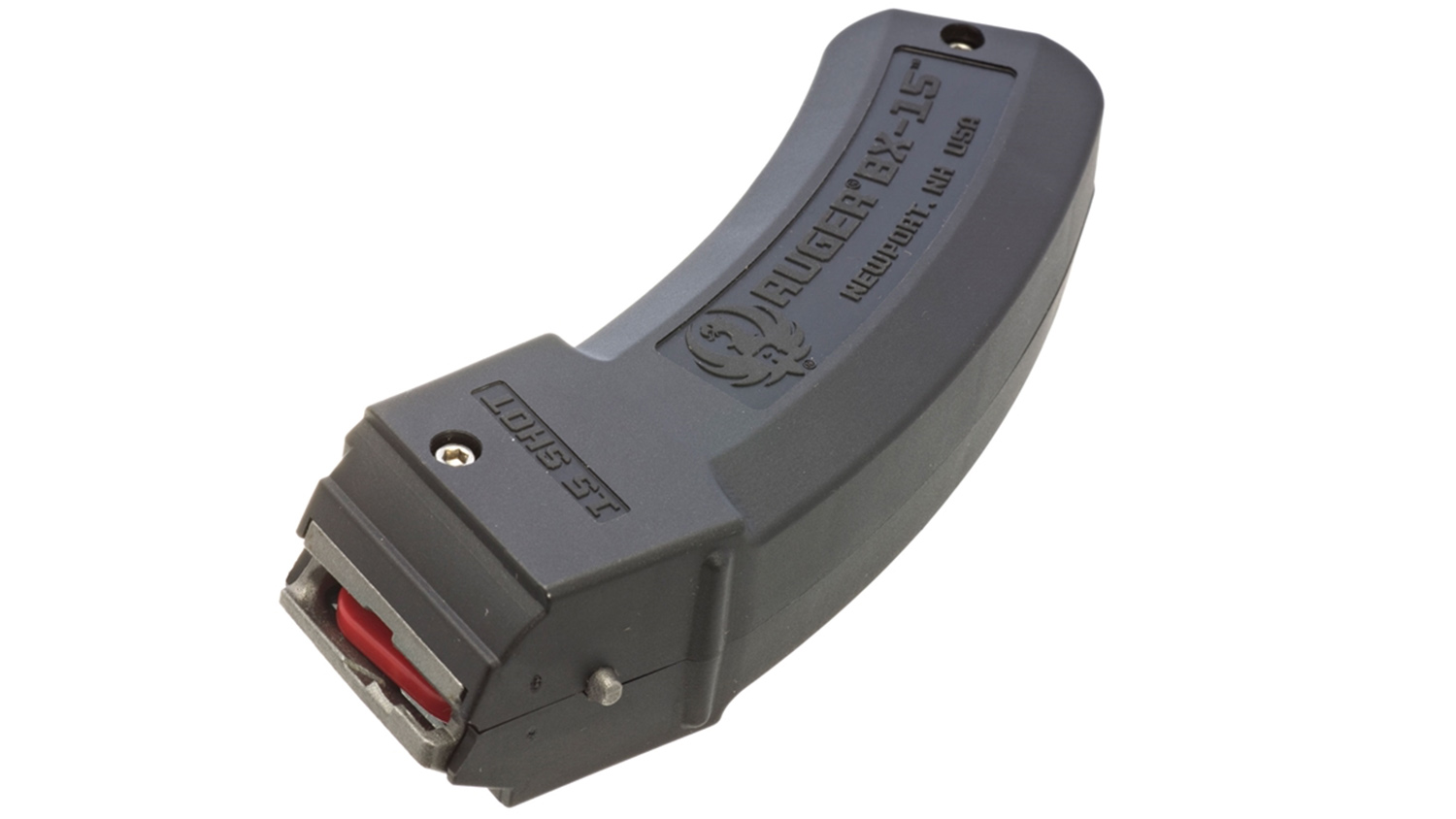 Some shooters will bring a Tupperware container with six or more 10-round magazines to the line, juggle them, and then try to remember which they used. Other shooters opt for a triangular mount that holds three mags. Shoot, rotate, shoot again, and carry two of them for the five strings. I find the mount, and the 30 rounds in three mags to be a bit awkward. It adds more weight to the gun than I prefer. And I've also seen some shooters forget which way they rotated the mount to feed in a new mag and "goon it" when they stick a fired mag back in.

Fate was not amused, and often responded accordingly.

For the last couple of months I've been playing with Ruger's accessory BX-15 15-round .22LR magazines ($29) and they have been a problem solver!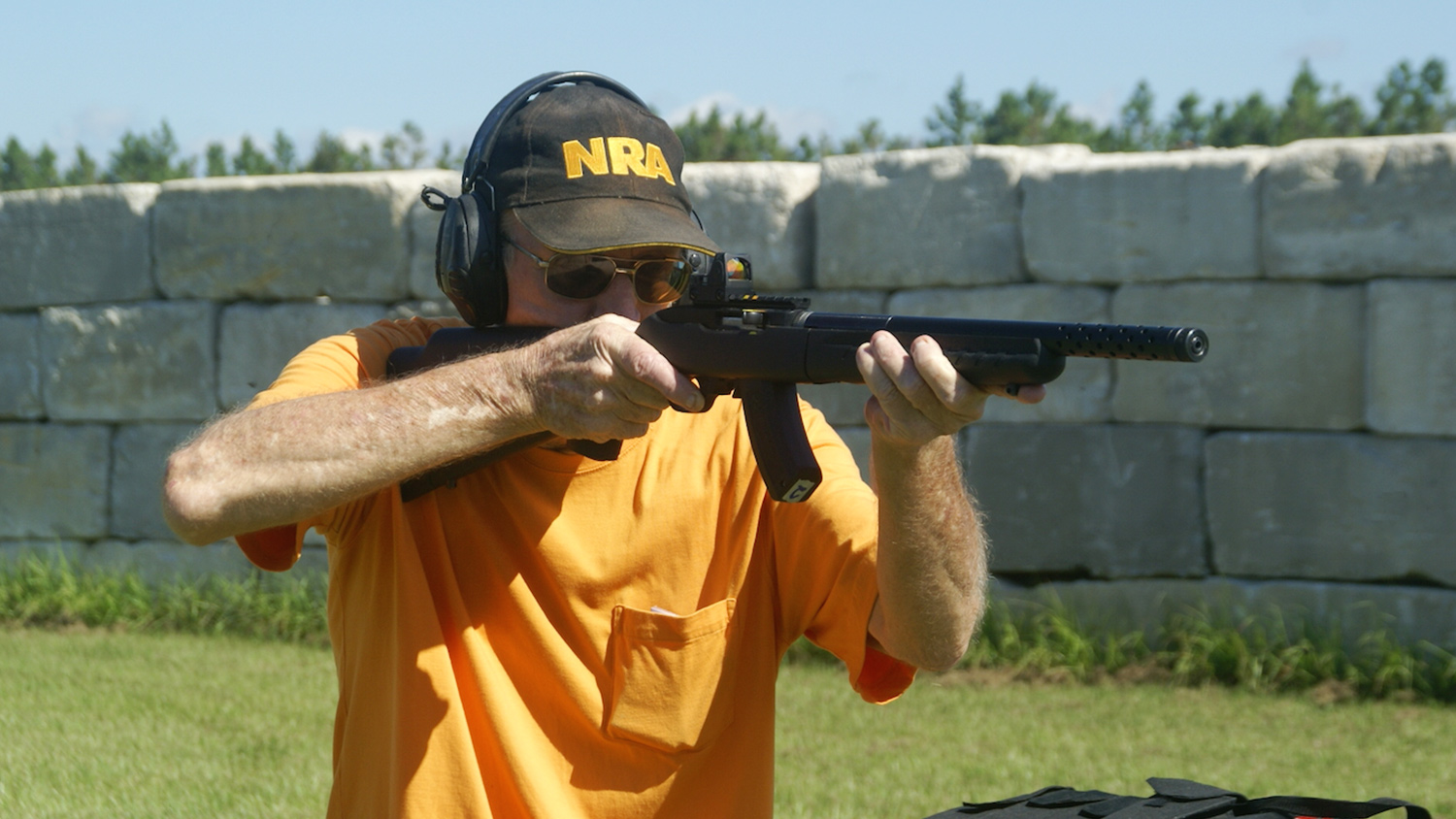 The compact, banana-shaped magazines hold 15 rounds. That's only five rounds more than the standard mags and adds no real weight or bulk. Yet, they confidently allow me to run two strings before I have to change magazines. Mine have also run without problems.

I have also learned that there is a shooting advantage to not having to change magazines for each string. I learned this from a Grand Master Pistol Caliber Carbine shooter. You just made a run―why shift focus? He used big stick mags, "Ready!"... beep ... shoot, and as soon as the RO calls the score "Ready!"... beep ... shoot. Why break your rhythm, and possibly change your foot position to reach for a new magazine?

With the BX-15 I can confidently run two stages, then change.

That makes a lot less gear that I need to carry to the shooting box. And there is no wondering which mag I just used. Shoot two strings, change, and set the used magazine out of the way.

They simplify things for this shooter.