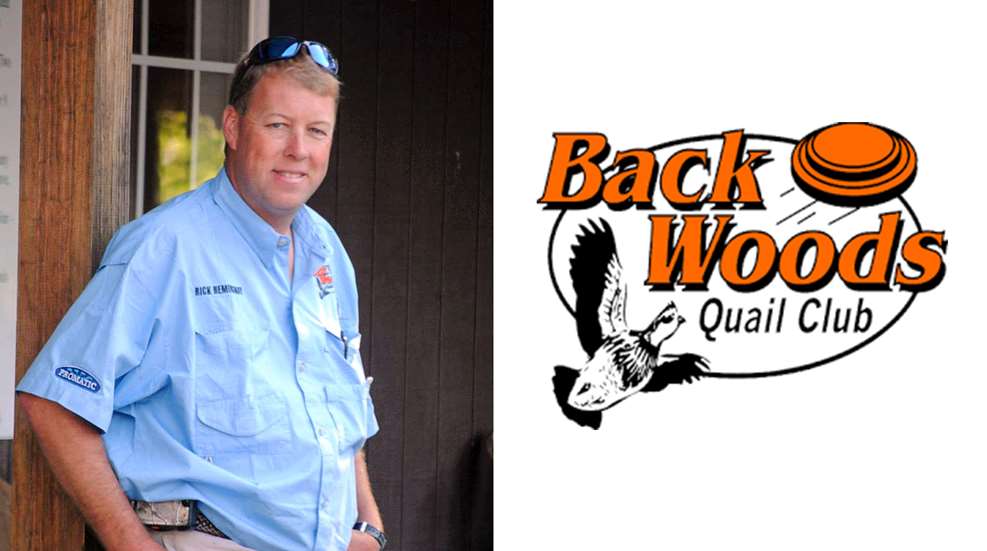 Located halfway between Charleston and Myrtle Beach outside of rural Georgetown, S.C., both residents and tourists alike enjoy all of the attractions available at the Back Woods Quail Club. Starting out as a commercial hunting operation, the club has evolved to become one of the most popular clay shooting destinations in the southeastern U.S., offering skeet, trap, sporting clays and five-stand.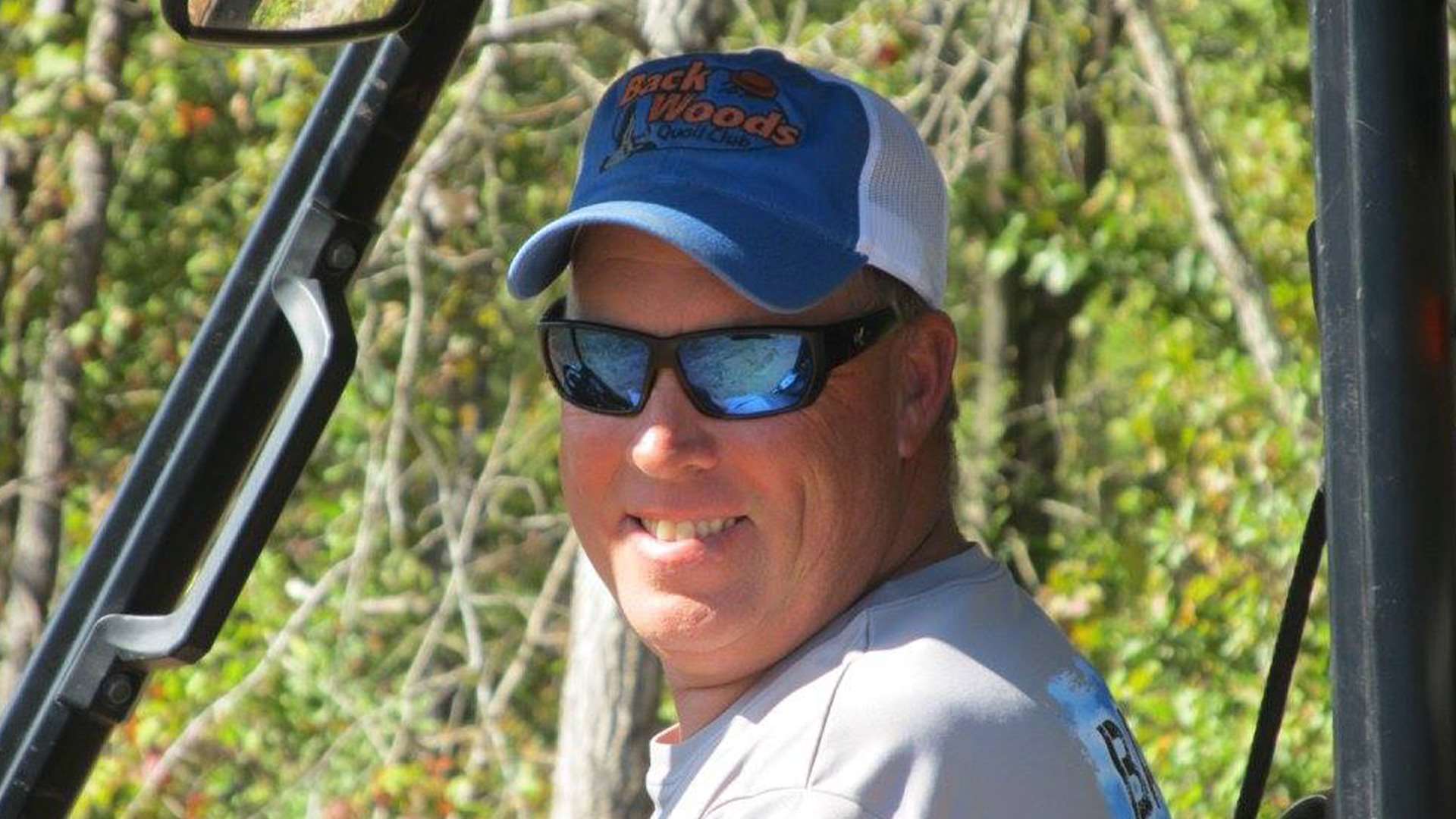 At the helm of the club is the energetic Rick Hemingway, a sporting clays fanatic who has been in the business for 30 years. 
"Six months after my introduction to sporting clays, I built my own sporting clays course." said Hemingway. "The rest is history."
Known now as a state-of-the-art shooting venue, Back Woods Quail Club began life as a farm owned by Rick's father, Edsel, a prominent Georgetown County businessman and farmer. The elder Hemingway allowed some wingshooters to form a club to hunt wild quail on his land, but as time went by and the farm expanded, the number of wild birds was diminished. The club added preserve birds and released coveys to keep up with demand. 
As a teenager in the 1980s, Rick Hemingway helped out with hunts on the property. After graduating high school in 1990, he convinced his dad to lend him the money to transform the family farm into a full-fledged hunting destination. While prospering as a quail hunter's paradise, the younger Hemingway's introduction to sporting clays a few years later at a different club led to the Back Woods Quail Club expanding to include clay target shooting. After that, the coastal South Carolina club skyrocketed in popularity.
"Back Woods Quail Club is located in a pretty rural area. We've been fortunate enough to create an establishment that's worth it enough for some members to drive upwards of 1½ hours one-way to visit."
Sporting clays became an obsession for Hemingway. After his first match in 1992, he attended as many tournaments as his schedule would allow. Starting out with 10 manual Lincoln traps, in 1993 Hemingway designed his first sporting clays course at the club. Later on, he upgraded Back Woods' sporting clays courses with automatic traps, simultaneously working to enlarge the club's hunting operation.
Following Hemingway's clay-target shooting vision, by 2013 the club was playing host to the National Sporting Clay Association (NSCA) U.S. Open Championship. Since that time the club has hosted several big tournaments. Today, Back Woods boasts three sporting clays courses with 325 remote-controlled traps.
"Here at Back Woods, we've kept growing and creating more courses to become big enough to host an event the size of the U.S. Open, which is about the largest you can get in [sporting clays]."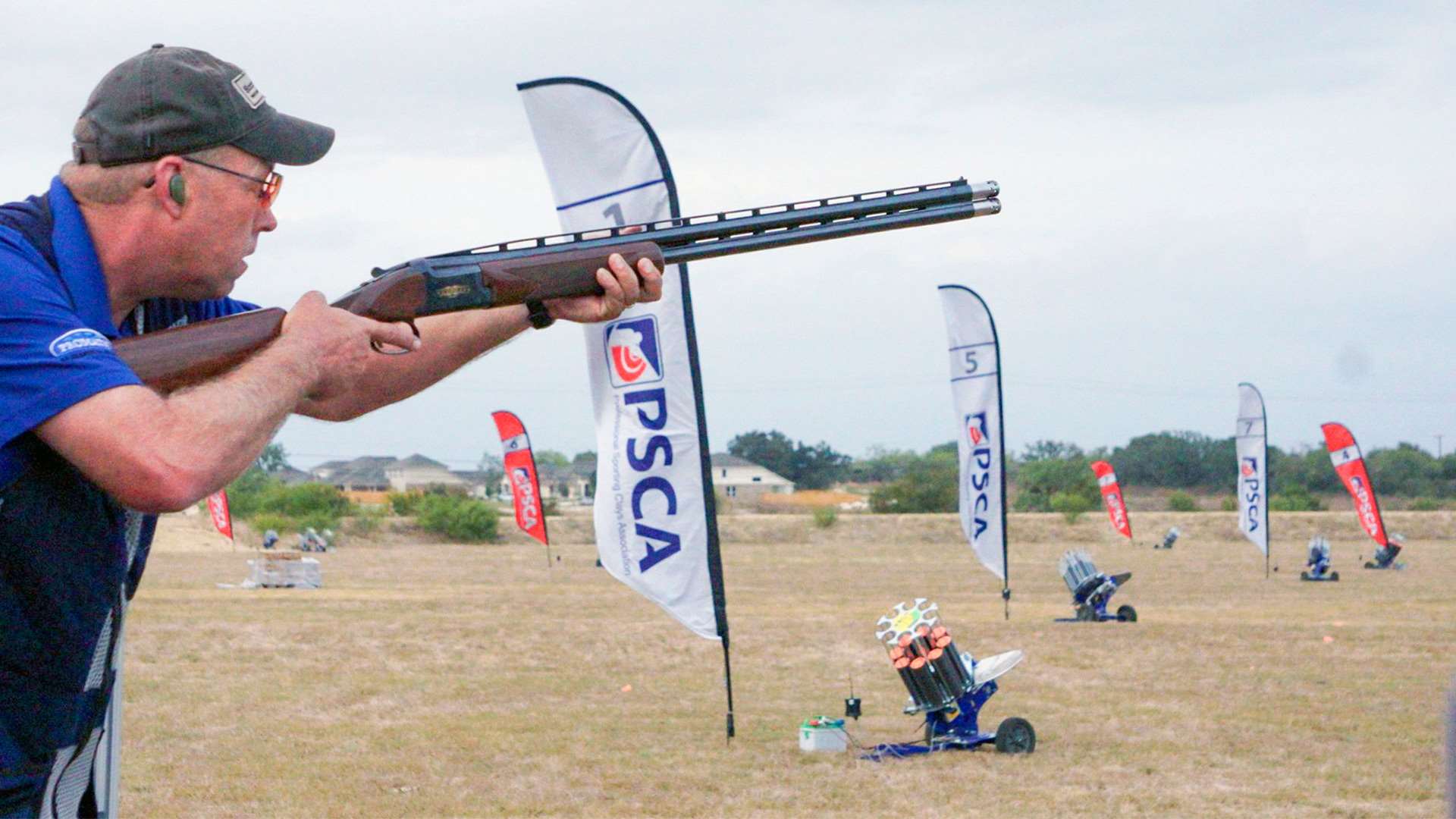 2022 U.S. Open
The U.S. Open Sporting Clays Championship rotates each year to venues east and west of the Mississippi. Normally, it takes around 15 months for a host club to coordinate such a large-scale event. Although Back Woods was scheduled for this year, with the COVID-19 pandemic affecting the preparation efforts, Hemingway made the tough decision to wait until 2022 to repeat as host of the U.S. Open. While some were disappointed, the additional prep time will allow for Back Woods to maintain its standards of excellence for the tournament.
Hemingway expects more than 1,500 shooters from around the country to attend the main event at the 2022 NSCA U.S. Open, which will require more than 400 traps to keep things running smoothly. The extra time to get ready will certainly help.
"No other club that I'm aware of has that many traps in daily use, so we'll have to rent some extra … It takes a lot of time to get everything coordinated to host this match. Back Woods is one of about 10 clubs in the country with the capacity to hold an event such as this."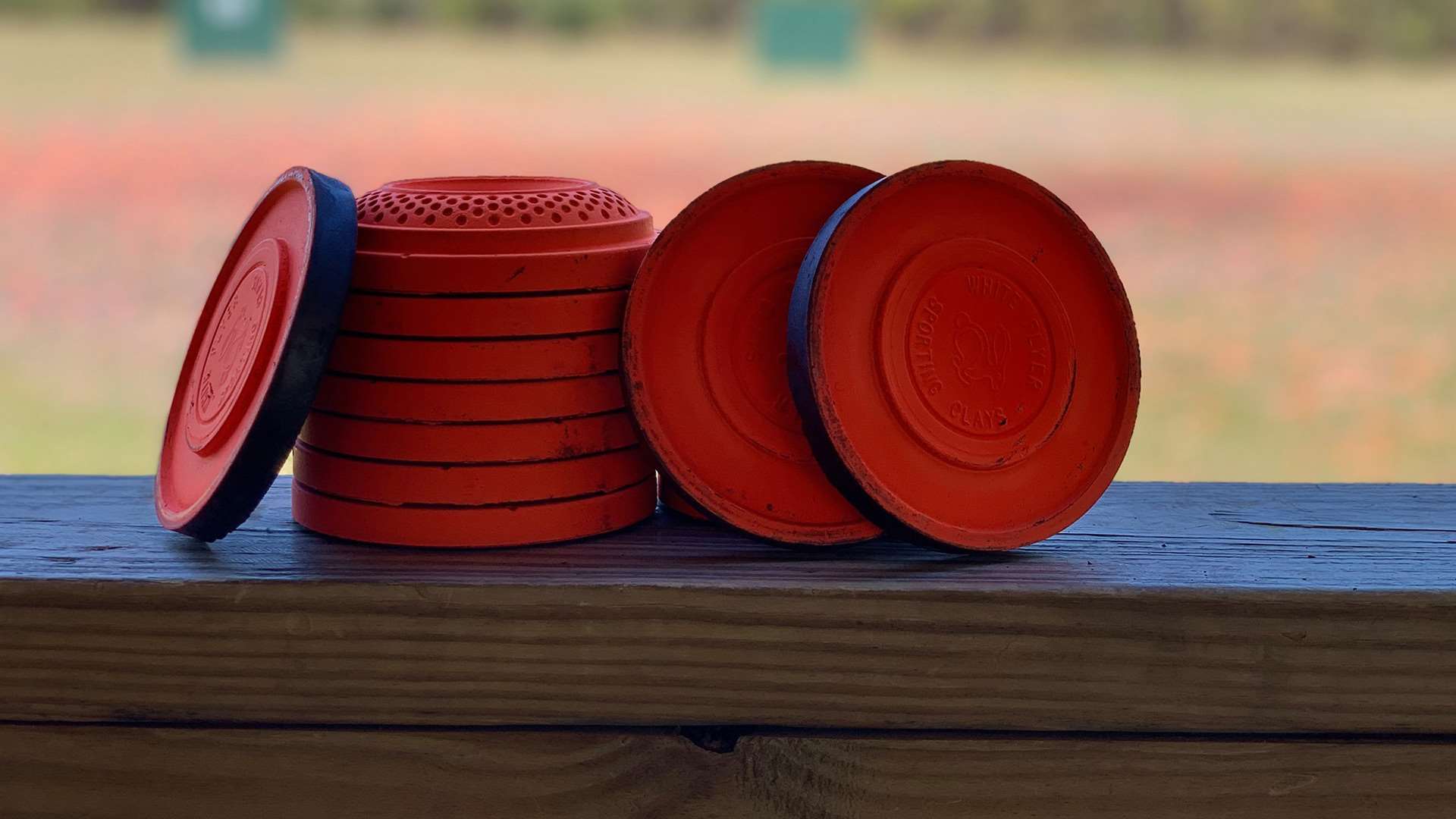 Course Designer
Not only is Hemingway a top sporting clays match director, he's also a sought-after professional target setter for other shoots.
"During the year, I'm hired to set targets for other major sporting clays events across the country. It's related to the work I've done here at Back Woods, and I enjoy this part of the business."
Much of the appeal of sporting clays comes from the different presentations that shooters can face at each course. Fully capable of setting all the targets for the matches he runs, Hemingway generally reaches out to other professional target setters to help him manage events the size of the U.S. Open at Back Woods. Fifteen-hour days are not unheard of during a tournament. He delegates some of the work, but like President Truman, the buck stops with Hemingway.
"Everything starts with me at the top as far as laying out all of the courses, traps and targets. Once the shooting starts, I focus on the big picture and managing the event." Additional target setters can provide a variety of presentations, which many sporting clays competitors appreciate. For an event the size of the U.S. Open, as many as 10 different target setters will assist with course design and general event management. This way, shooters won't suffer from a steady diet of repetitive target presentations.

"Each target setter is unique regarding their preferred presentations. For example, I'm a fan of compound-lead targets. I have an above-average tendency to throw those. But shooters like variety. Others like to use more quail-type targets. Having multiple target setters for an event of this size gives us a better variety, which makes the shoot more enjoyable."
Bottom Line
While known as a first-class shooting facility, the southern hospitality is also appealing to out-of-town customers, who will often return to Back Woods Quail Club to experience it again. Hemingway credits the local Georgetown, S.C., community for bringing people back to Back Woods Quail Club.
"Georgetown County has great hotels and restaurants, but more importantly, we have great people here that visitors want to come back to see time and time again." As for Hemingway, it's a safe bet that he will continue helping visitors to his club tackle challenging clay target presentations or enjoy a great hunt.
"I couldn't have asked for a better career to enjoy what I do. All I've ever done is take people shooting and hunting. My customers are happy to get here and are even happier when they leave. It never feels like work to me. It's always enjoyable to get out of bed in the morning and head to the club."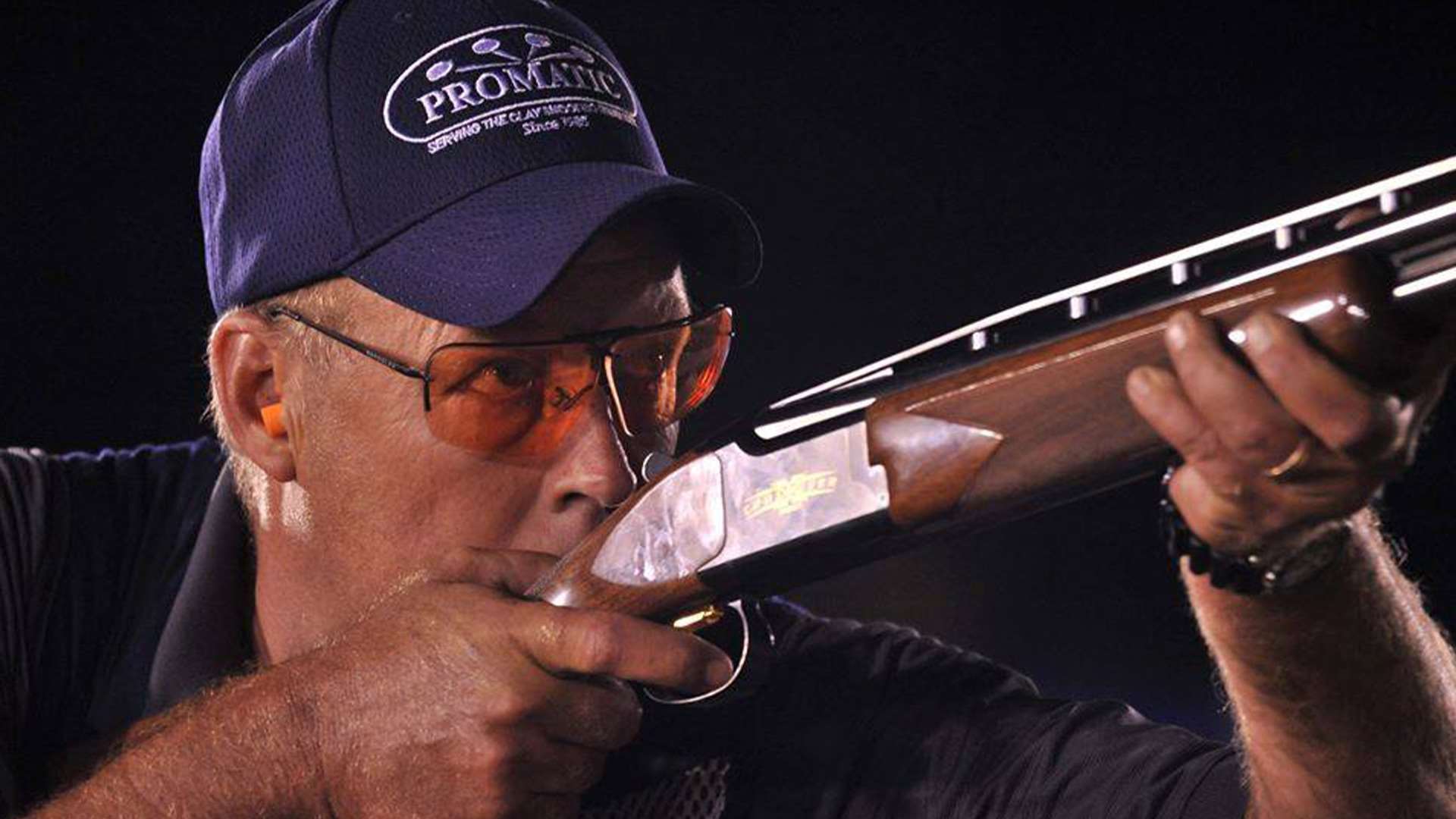 For non-members, a 100-round sporting clays session is $50. Find out more at backwoodsquailclub.com or call (843) 546-1466.
---
Read more:
Anthony Matarese Jr. Wins 2021 NSCA U.S. Open Main Event