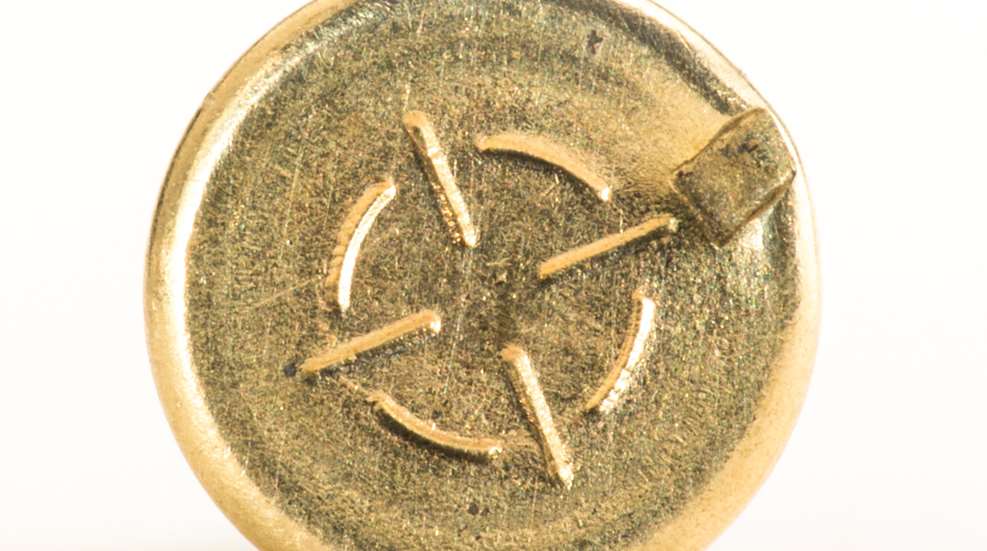 Above: Notice the perfectly-placed dent from where the firing pin struck this Lapua Center-X .22 LR rimfire cartridge. This is what you want to see from expended .22 LR cases!
In the past, rimfire ammunition wasn't always as reliable as it is today.
During the American Civil War, 16-shot Henry rifles, chambered for .44 rimfire cartridges, were fitted with two firing pins, doubling the potential of firing ammunition quickly manufactured under wartime conditions. Other rifles that used rimfire cartridges during that time, like the popular Spencer rifles and carbines, did not have the double firing pin feature and many undischarged Spencer cartridges that bear only a single firing pin "hit" on the base of the cartridge have been recovered from battlefields. Archaeology in the West has also revealed that many Native Americans with Henry rifles recycled ammunition that didn't work the first time as cartridges with multiple firing pin impacts were recovered at the Little Bighorn battlefield.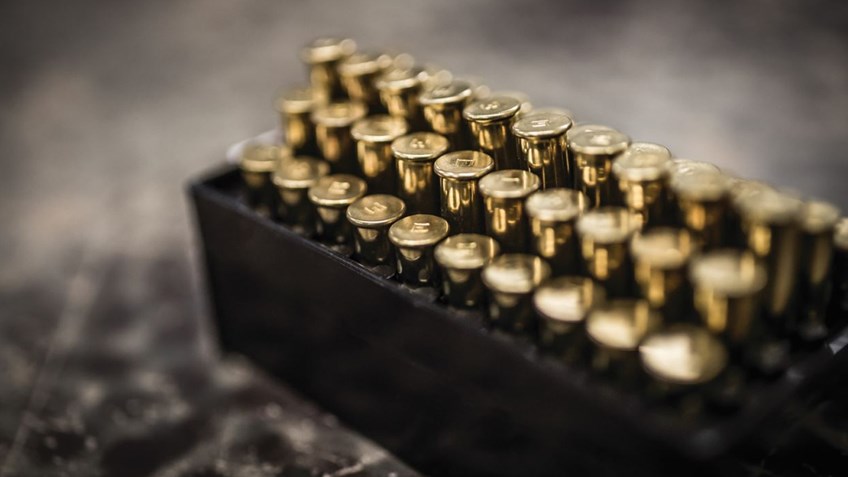 Rimfire ammunition depends on the priming fulminate being equally distributed around the base of the cartridge. If no fulminate is under the firing pin where it hits the base of the cartridge, no ignition can take place. Modern ammunition manufacturers use special processes to ensure even distribution in today's ammunition, but perhaps gunmakers could also learn a lesson from the Henry rifle.
Although rimfire cartridge cases are the oldest self-contained cartridges around today, thanks to their versatility, they will be around for many years to come.
Rimfire ammo photo courtesy of Eley.
---
See more: