by
Lt. Col. Scott Casey, Senior Marine Instructor
at
Granbury H.S. MCJROTC
posted on May 5, 2022
Support NRA Shooting Sports USA
DONATE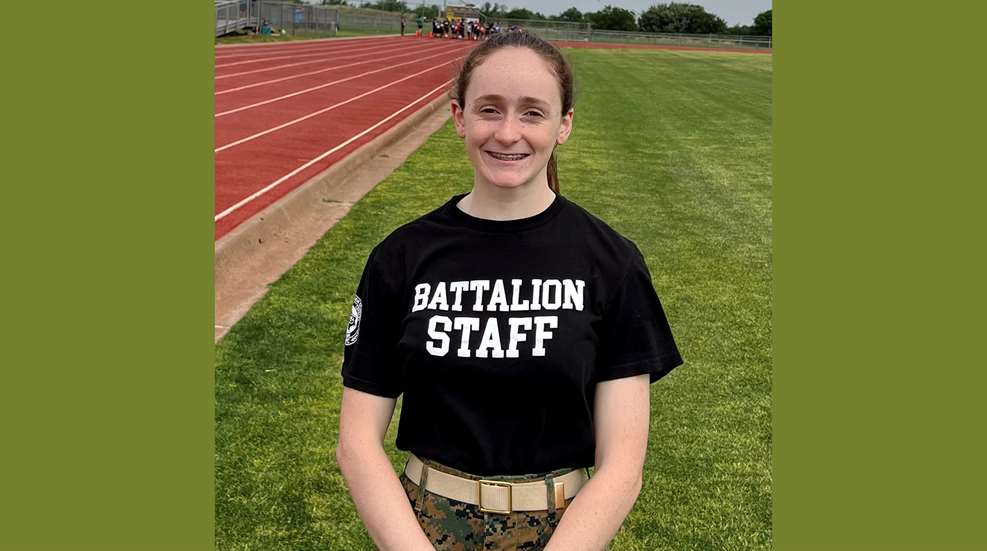 Cadet Lt. Col. Sarah Folsom of the Granbury High School MCJROTC Physical Training Team and National Champion Precision Air Rifle Team won the Ultimate Female Fitness National Championship at the 2022 National JROTC Fitness Challenge, held April 15 in Daytona Beach, Florida. Folsom triumphed over a field of more than 100 female cadets to win the title.
Folsom also placed second overall in the seated power throw event. This summer, she will head to the United States Military Academy at West Point to begin her professional military career.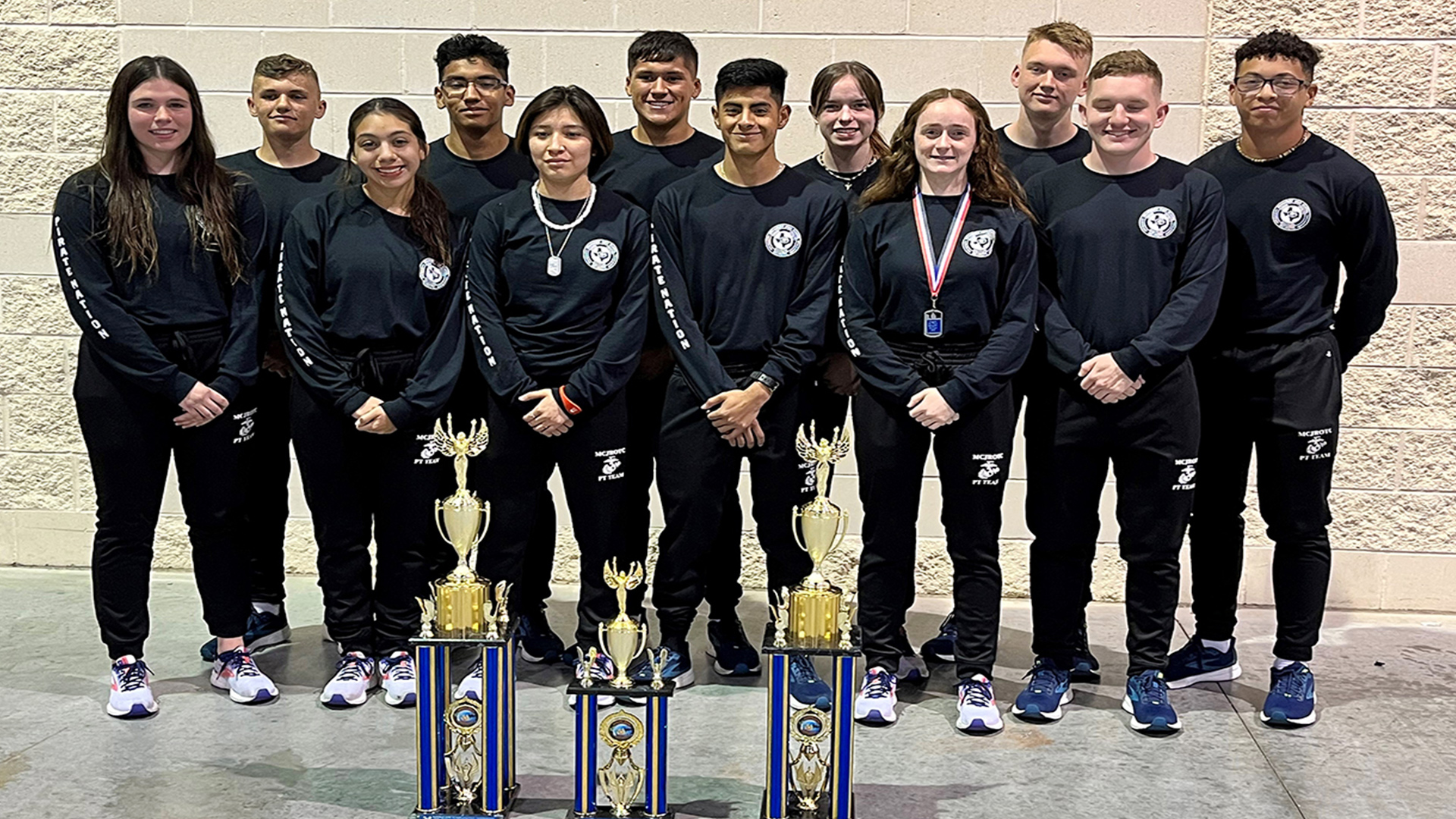 The 2022 JROTC Fitness Nationals attracted many of the best JROTC fitness teams in the country. The single-day championship event was a strong test for Granbury H.S.'s Pirate Nation team, challenging each member's conditioning, teamwork, strategy, strength, quickness, power and determination.
Granbury H.S. MCJROTC team members competed in the mixed division, which included 15 teams this year. Each nine-cadet team (six male, three female) competed in five events. First was a three-kilometer run on the beach, with teams carrying a 10-foot PVC pipe for the duration of the run. Next was the Physical Training Test event that tested strength, balance, stamina, strategy and endurance over a distance of 800 meters and with a variety of physical obstacles. Additional events included maximum pull-ups for males, flexed arm hang for females, along with a standing broad jump and seated power throw of a two-kilogram medicine ball.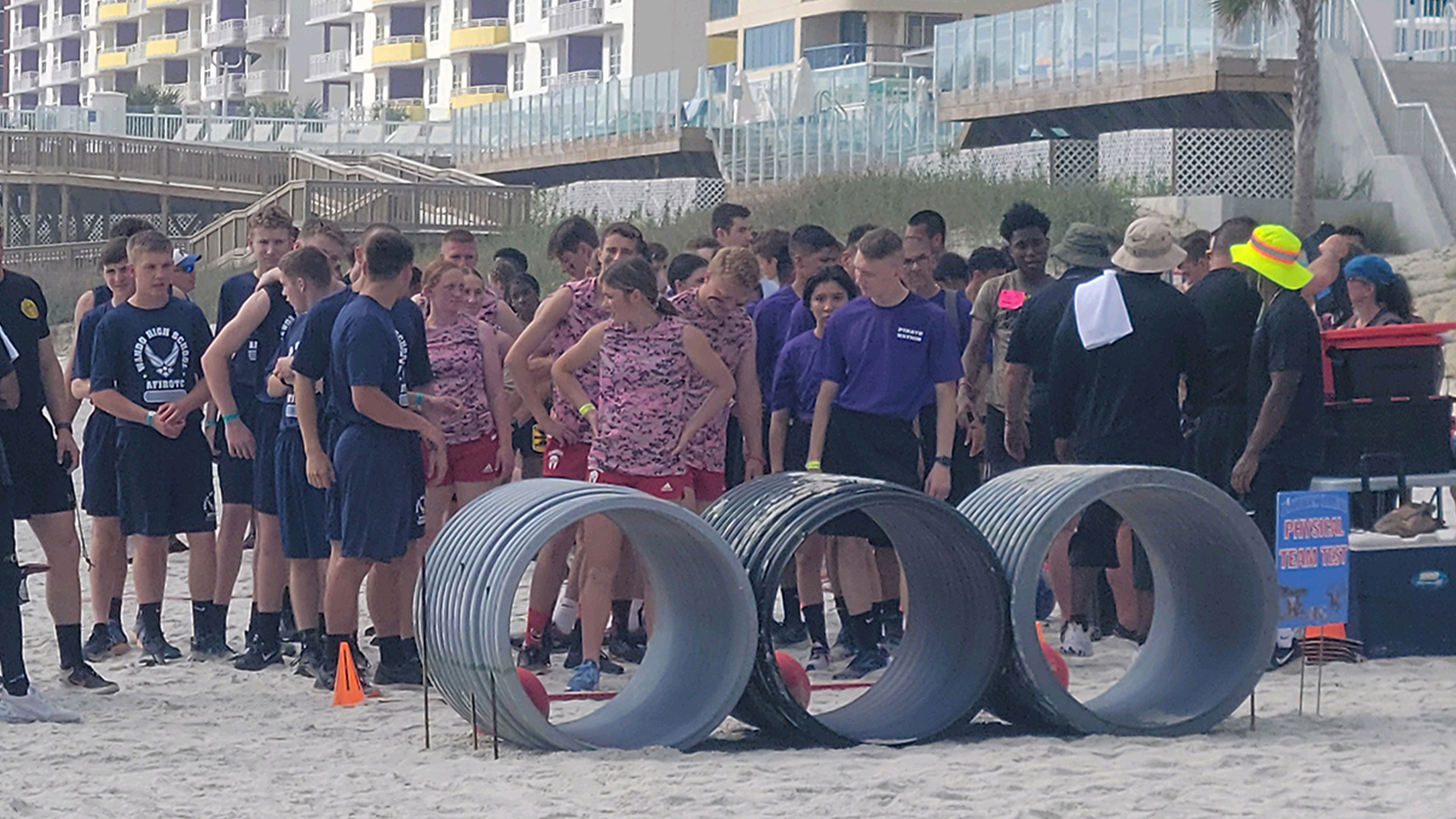 In addition to Cadet Lt. Col. Sarah Folsom winning the Ultimate Female Fitness National Championship, Granbury H.S. MCJROTC competitors earned accolades in the following events: second place in the pull-up and flexed arm hang, second place in the Physical Training Test and fifth in the standing broad jump. Team members for Granbury H.S. included the aforementioned Sarah Folsom, plus Dianna Koch, Grace Larsen, Vanity Lopez, Ariana Tirado, Jett Burrell, Anthony Garcia, Jonathan Hutchison, Mason Light, Tyler Milligan, Fernando Ruiz-Contreras and Nathan Wilson.
Learn more about the JROTC Fitness Championship here.
H/T to CMP for the article share.