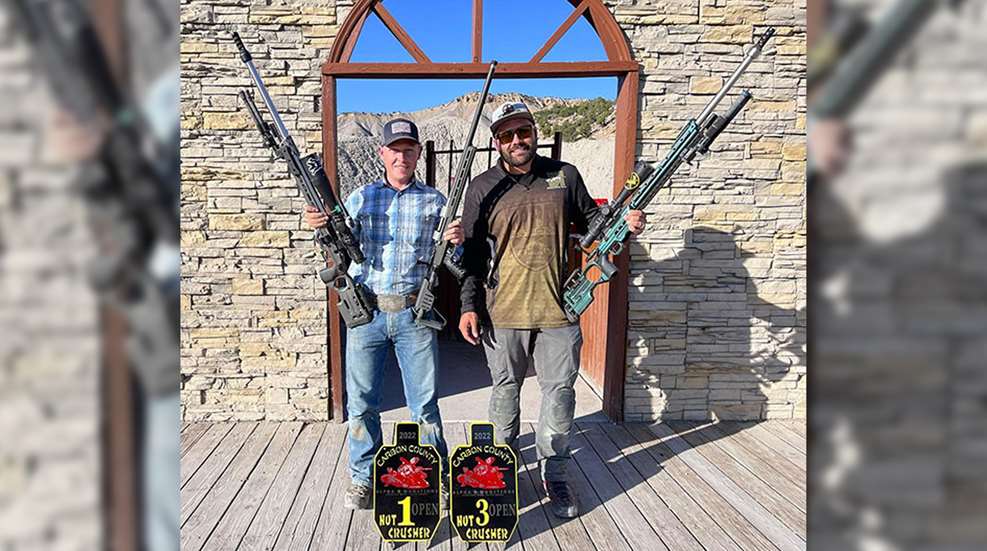 No. 1-ranked Precision Rifle Series competitor Morgun King won first place at the 2022 Alpha Munitions Nut Crusher PRS match, held September 3 at the North Springs Shooting Range and Recreation Area in Price, Utah.
King walked away from the 2022 Nut Crusher PRS Event, hosted by Alpha Munitions, with a match-winning score of 203. With competitors sending up to 250 rounds downrange, the match featured 22 challenging stages throughout the Utah high desert. King set the bar high with the fastest time at the Nightforce PRS Skills Challenge stage, also accomplishing a perfect score for the stage.
He joined Team Berger in 2022, competing with his 6.5 mm Creedmoor load that uses Berger 156-grain Elite Hunter bullets and Vihtavuori N160 powder. King noted the difficulty of the match.
"Paul Dallin did a great job of building a course of fire that was unrelenting in its ability to challenge shooters, each shot, on every stage," said King. "Brady Allinson and I were able to survive the heat and the course of fire to come out on top, and the prize table was epic. I had complete confidence in my 6.5 mm 156-grain Elite Hunters."
In addition, King secured 100 PRS points towards his season total.
2022 Nut Crusher PRS Match Open Division Leaderboard
Morgun King, 203
Phillip Velayo, 191
Tie: Brady Allinson, 188; Nathan Toungate, 188
See the full results of the 2022 Nut Crusher PRS match at the Precision Rifle Series website. Learn more about Berger Bullets at bergerbullets.com.