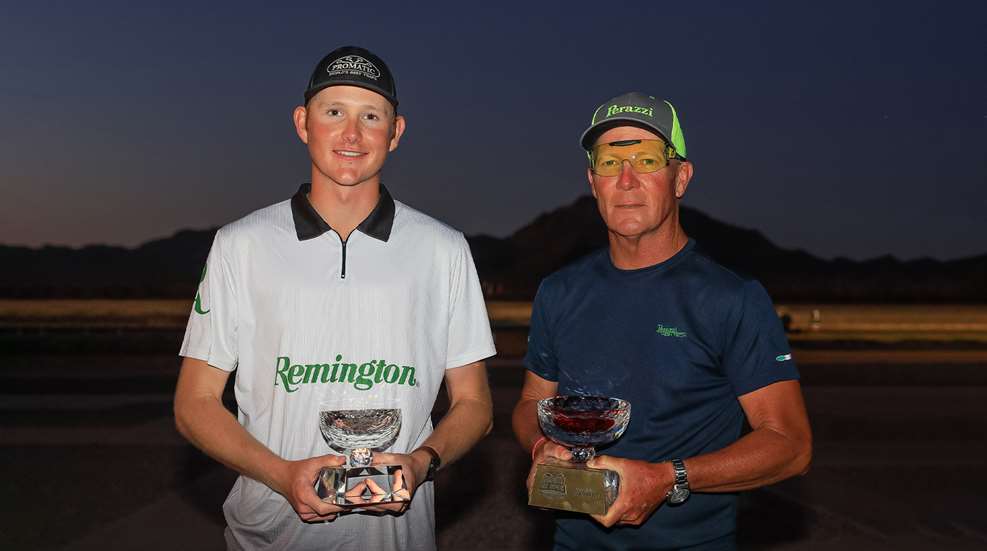 Team Remington shooter and Sporting Clays veteran Wendell Cherry landed the coveted High Over All (HOA) title at the 2023 National Sporting Clays Association U.S. Open, held March 27 through April 2 at Coyote Springs Sporting Clays in Tucson, Ariz.
Capturing the first place finish after a shoot-off with runner-up Derrick Mein, Cherry bested a field of 828 talented competitors to take HOA in both the main event and the Veteran's division. Cherry and Mein tied at 190 prior to the shoot-off. For his HOA victory in the main event, Cherry won a $5,000 prize payout.
In addition, Team Remington's Madison Sharpe, Todd Hitch and Mike Luongo all secured top 10 places shooting Remington ammunition at the 2023 U.S. Open. Sharpe continues to shoot at the highest level, coming in second place in the Ladies Cup and also third place in the Lady Main Event. As for Hitch, he took Junior HOA and finished M1 (fourth overall), with Luongo winning the 20-gauge Briley event as HOA and finishing seventh place overall in the main event.
See the full results of the match at the Score Chaser website.
Learn more about Remington at remington.com.