The Desert Sharpshooters hosted the 62nd Western Wildcat 6400 from Mar. 17-21 at the Ben Avery Shooting Facility in Phoenix, Ariz. The match is one of the nation's premier smallbore prone events and attracts some of the best belly shooters shooting out of the sling and F-Class.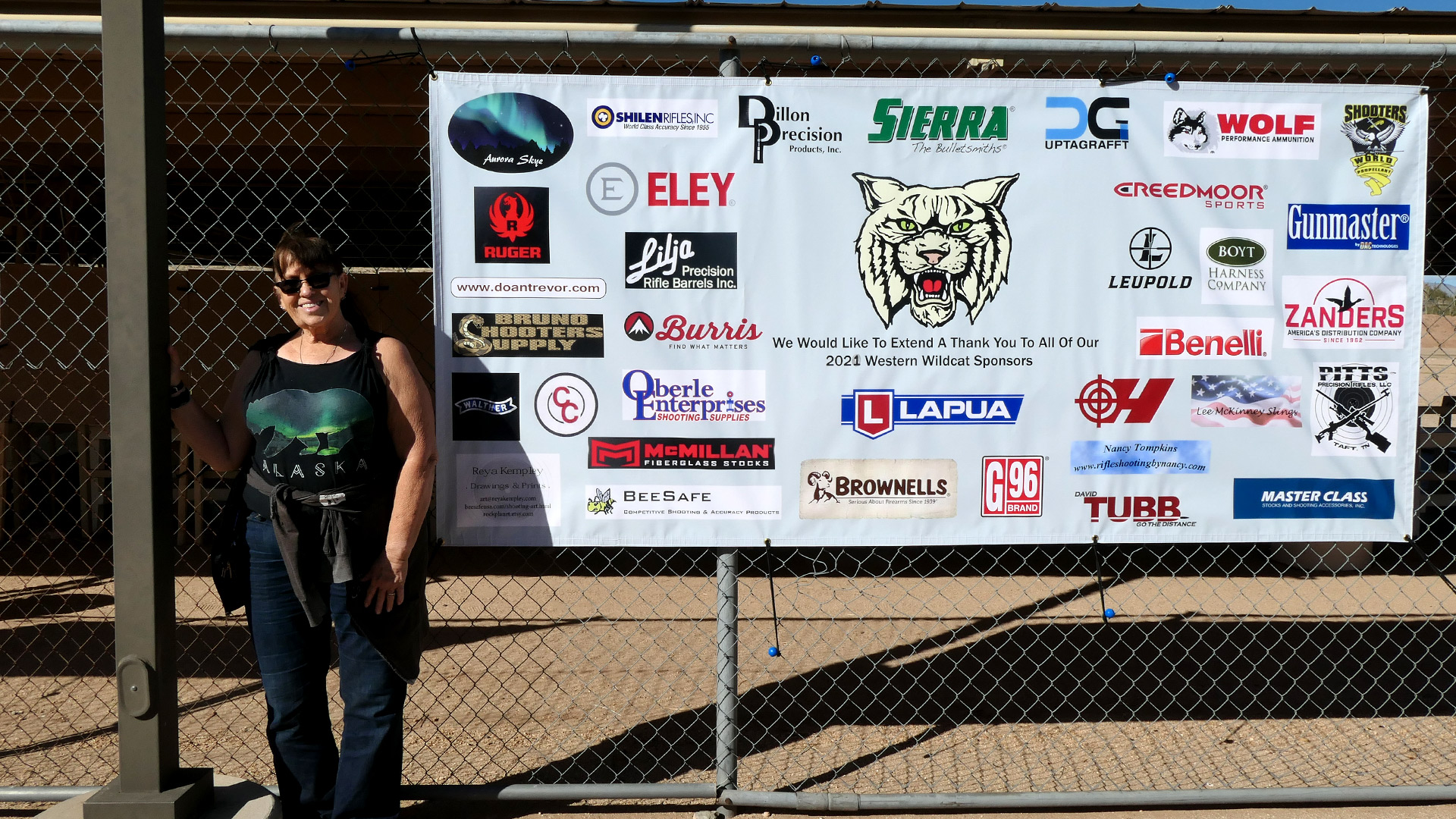 During the four-day event the daily 1600 alternates between metallic and any sights, starting with irons. Day one saw a duel develop between two noted long-range prone shooters, Nancy Tompkins and John Whidden. The opening match each day is the Dewar, 20 shots at 50 yards followed by 20 at 100 yards, and Whidden cleaned it with 34 Xs while Tompkins dropped a point. At 100 yards Tomkins again shooting a 399 but Whidden carded a 398, laying down for the challenging 50-meter match tied. Whidden went clean, while Tomkins went for two dropping behind. Both cleaned the 50-yard match, giving Whidden day one honors with a 1598-125X. Tompkins was High Master, while John Updike and John Giles led the Experts and scope-only classes. In addition, Sam Pagliari was the F-Class winner.
Day two saw scopes bolted to rifles and with that came higher scores. The Whidden and Tompkins duel entered its second day with both cleaning the Dewar with 34 Xs. At 100 yards, Tompkins started to claw back with a 400 to Whidden's 399. Tomkins cruised through the Meter Match with a clean run, as Whidden let two more slip away and dropped behind by a point. They both shot 400s at 50 yards, but it was too late for Whidden in the face of Tompkins 1600x1600. After two days, Tompkins was in the lead with a 3196-260X to Whidden's 3195-251X. A one-point lead is a lead, but with 320 more record shots, it was a slim one. Ron Zerr topped the High Masters, Whidden the Masters and Updike was top Expert. Ginger McLemore emerged as top scope, and Murphy held onto his lead in the Expert class as did F-Class competitor Pagliari.
Day three, metallic sights, saw Zerr break out of the pack and take the day with a with a 1597-112X. Kevin Nguyen was winner of the High Master class. Tompkins and Whidden continued to battle it out with Tomkins picking up another point to pad her lead. Devlon Saver took Expert honors as McLemore repeated her win of the previous day.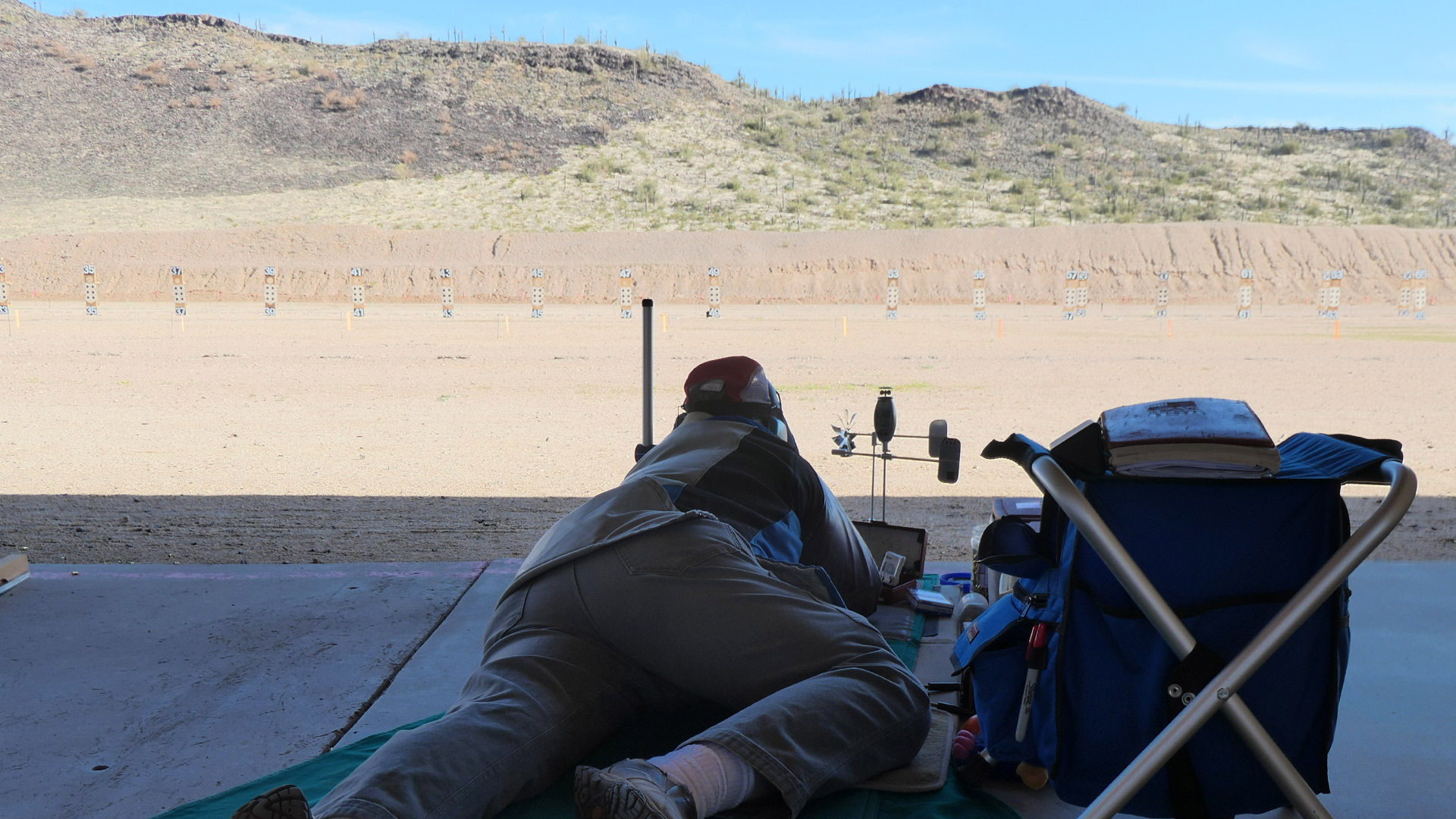 The final day saw Tomkins post a second 1600—killing all hope of Whidden catching her. Nguyen was top High Master as Updike returned to the top of the Expert leaderboard. McLemore continued winning in scope sling, as did Pagliari on F-Class.
The metallic sight aggregate went to Whidden who was just a point ahead of High Master winner Tomkins with a 3193-247X. Wes Shumaker was top dog in the Master Class while Updike continued to string together class victories in Expert class. Additionally, Mclemore and Pagliari won their category once again. 
Perfection cannot be beat and Tompkins's 3200x3200 won the any sight championship, one point ahead of High Master-class winner Nguyen. Chuck Eyberg cruised below the radar during any sights, but emerged the Master class winner when the scores were tallied. McLemore and Pagliari ran away with wins in their respective categories. 
A 6392-508X fired by Tompkins topped all others for the grand championship. Whidden was second overall shooting a 6390-449X with Zerr in third on the back of his 6389-480X. Nguyen was winner in the High Master class. Lucas Erwin, who took only one class award during the four-day event, surfaced as the Master class winner. To no one's surprise, Updike was Expert champion, McLemore scope only and Pagliari was the F-Class winner. Peter Church took home the Grand Senior trophy while Wes Shumaker was Senior category winner.
Learn more about the Desert Sharpshooters.
All photos courtesy of Virginia McLemore.
---
Read more: 
Hawkins Named National Rifle Association Distinguished College Coach