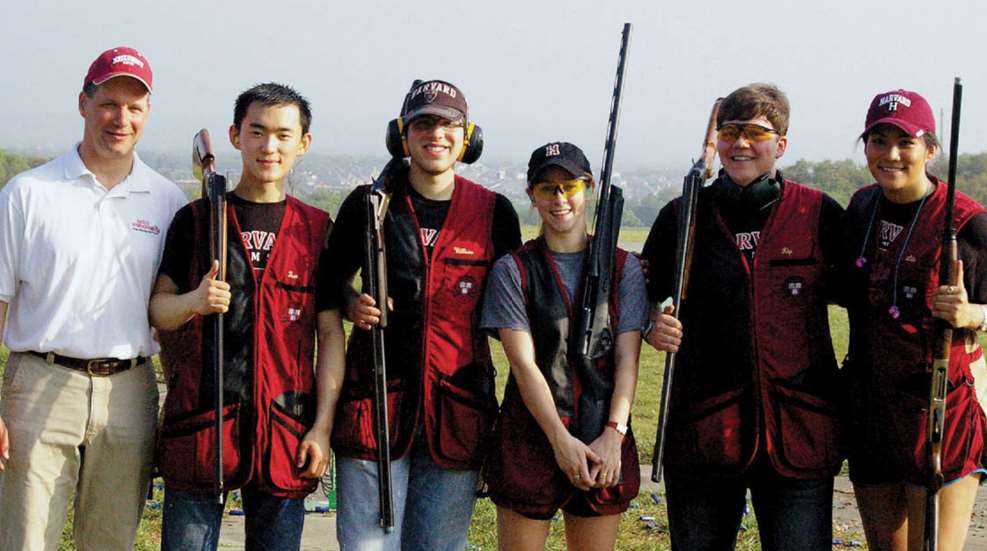 Collegiate shotgun programs are offered at an increasing number of schools each year, along with support for student-athlete club teams. Trap and skeet are fired under the auspices of several different organizations, including the Amateur Trapshooting Association (ATA), National Skeet Shooting Association (NSSA), USA Shooting, ACUI Clay Target Program, Scholastic Clay Target Program (SCTP) and the USA College Clay Target League. Additionally, sporting clays competition, sometimes under FITASC rules, has become popular with student-athletes.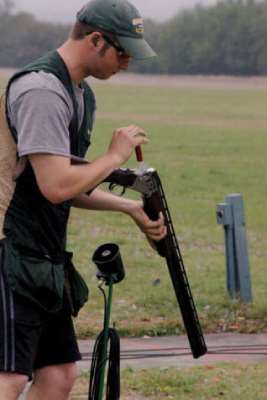 In general, the difference between the domestic and international versions of trap and skeet is the speed of the clay targets. The international games have faster targets, and in skeet the shotgun must be raised from the waist (ready position) to the shoulder before firing. Conventional skeet and trap (and international trap) can be fired with the gun already in the shoulder prior to the call for the target. Some schools have trap and skeet ranges owned by the university, while most use nearby public or private gun club trap and skeet field. Additionally, organizations are partnering with universities building shooting complexes, such as last year with Hillsdale College and USA Shooting.
Breaking clay targets is an exciting introduction to the shooting sports for many people. Shotgun or clay target events are popular for a variety of reasons. The thrill of calling for a target, then being able to spot it, raise the gun and track it, and finally hit it requires speed, coordination and grace. And, there is the instant feeling of accomplishment at the sight of a target being "dusted."
Skeet is fired on an eight-station semi-circular field with a high and low target house. The trap field has five firing stations. As for sporting clays, it's best described as "golf with a shotgun," with squads moving from station to station (usually 10 to 15), each providing a different presentation. (Learn more about FITASC rules.)
Shotgun Equipment
Shotgun programs do not require a significant amount of equipment. A suitable gun, ammunition, and eye and ear protection are all that is needed. A shooting vest or jacket is optional. A 12- or 20-gauge shotgun is very popular for trapshooting or skeet shooting, but the 28-gauge and .410 bore shotgun may also be used. Models to choose from include single-barrels (semi-automatics and pump-actions), over/under and side-by-side. In the international events, a popular gun for trap and skeet is the over/under model. In the American events, the single-barrel shotgun is popular for trap, and for skeet, the over/under. Most classes will use the semi-automatic or pump-action models for the trap event, because these guns are the most affordable. For the skeet classes, the semi-automatic, pump-action or over/under models may be used. In addition, just about any shotgun can be used for sporting clays.
Depending on the set-up of a public range, students in a shotgun class may be able to rent or borrow shotguns. Ammunition can be purchased through these clubs as well. Just as with rifle or pistol, some college teams own their own shotguns and accessories, and most shotgun competitors elect purchase their own shooting equipment.
Support
Major shotgun manufacturers haven't missed the popularity of shotgun competition with student-athletes, and are lining up to lend their support. Now, companies like Beretta and Browning offer yearly scholarships and prizes to shooters that are using their products at big matches like the SCTP National Championships and the Grand American. During the 2018-19 ACUI conference championship season, thousands of dollars in scholarships were awarded to high school athletes who won the NRA Scholarship Shoot-Off at each event. With backing like this, the collegiate shotgun shooting sports will continue to skyrocket in popularity.
Specific regulations for each type of shotgun, equipment, targets and courses-of-fire are can be found in each discipline rulebook. Visit the respective organization website for the game you're interested in playing for more information.
Helpful Links
---
See more:
The Basics of Collegiate Air Gun Competition