The USPSA Michael Voigt Presidential Educational Program is a significant initiative established in memory of former USPSA President Mike Voigt, who passed away in Spring 2018. His wife, Maggie Reese Voigt, worked closely with the USPSA to create a program specifically tailored to support USPSA's junior members in their educational pursuits.
Launched in February 2019, this program provides financial assistance for post-secondary education to eligible junior competitors ages 15 to 21, offering up to five awards per year with a maximum award of $500 per recipient. Since 2019 there have been 10 recipients.
Applicants must meet specific requirements, including being a USPSA member for at least one year without interruption, being a United States resident, and not having previously received the award. Applications can be submitted starting May 1 until the end of June 2023. The selection committee, comprising USPSA employees and board members, presents their choices to the Board of Directors for final approval. Awards are determined by July 31 each year, with funds disbursed via a restricted fund managed according to GAAP and IRS regulations.
This program is funded through charitable, tax-deductible donations, which are accepted from individuals, businesses and corporations. These contributions help ensure that Mike Voigt's legacy continues to benefit the USPSA community, while also investing in the education and future of young practical shooting enthusiasts.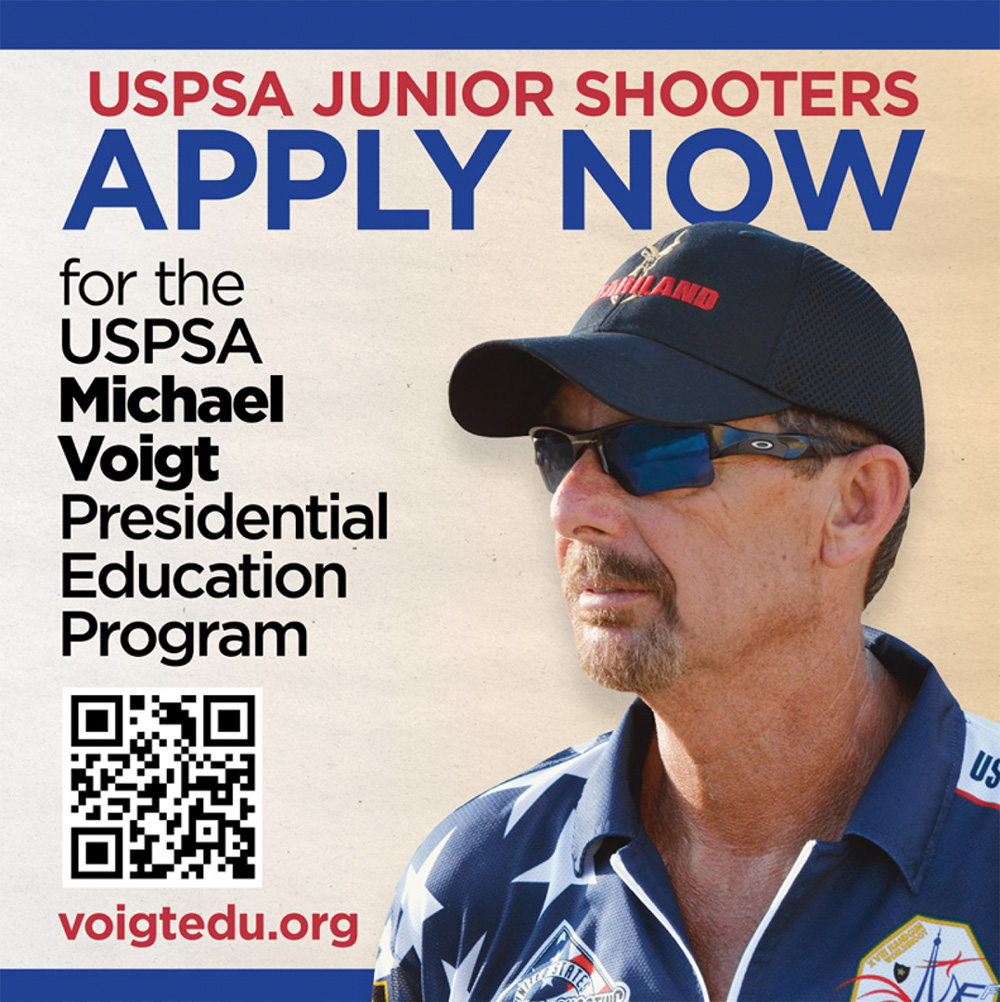 By offering educational support, the USPSA Michael Voigt Presidential Educational Program encourages the growth and development of youth competition, reinforcing the organization's dedication to fostering talent and nurturing the next generation of skilled competitors. The program not only demonstrates the commitment of USPSA to the future of practical shooting sports but also enhances the sense of community among its members, creating a lasting impact on the lives of young shooters and the broader USPSA community. To find out more visit voigtedu.org.
Article from the May/June 2023 issue of USPSA's magazine.