I am excited to start this second "Blast from the Past" article for the USPSA Historical Preservation Committee. Since the first article was published, I have received old photographs, stories and even an old newsletter in electronic format. I have received boxes that are full of old rule books, classifier books, matchbooks, magazines and other special memorabilia. For me, it is like Christmas getting this type of package. It is an honor to be trusted with items that have been saved for so many years. One box I received was from Marshall Todd, which included a 20-page "History of Practical Shooting" that he had written.
For this second article I am going to include an excerpt from Todd's writing. As USPSA membership grows, we need more clubs to support them, to give them a place to shoot. This excerpt is about when Mr. Todd started a club and did not have the experience of hundreds of other clubs to pull from. Enjoy reading these choice passages from "History of Practical Shooting" by Marshall Todd.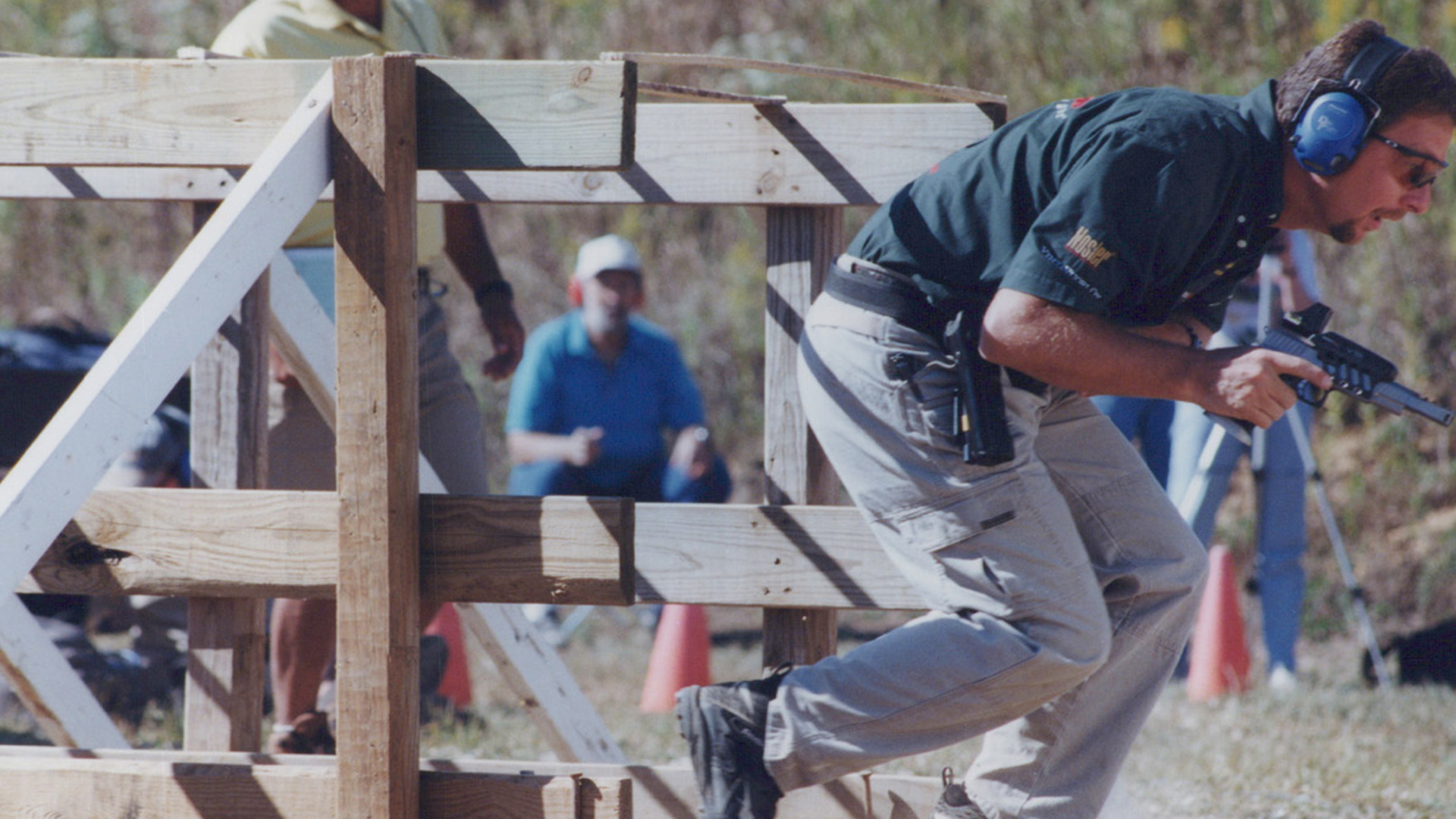 ---
History of Practical Shooting
By Marshall Todd
In 1976, I read about Ken Hackathorn and Fort Harmar Combat Pistol League at Marietta, Ohio. They held their first match in 1975 and held the first midwest IPSC Championship in 1976. ln early 1977, I got to shoot my first match there. Everyone was friendly and willing to help. I was also learning skills from Ken.
At the time I was working shift work for Armco and could not attend Ken's match each month. The travel time was three to four hours to get there. This is what you had to do if you wanted to shoot. I was driving seven to eight hours in one day to shoot for less than two minutes, but it was fun and worth it. Later, when Ashland, Kentucky, started holding matches, it was the same travel time. I decided to start my own club at the Butler County Sportsman Club in Hamilton, Ohio,located just north of Cincinnati.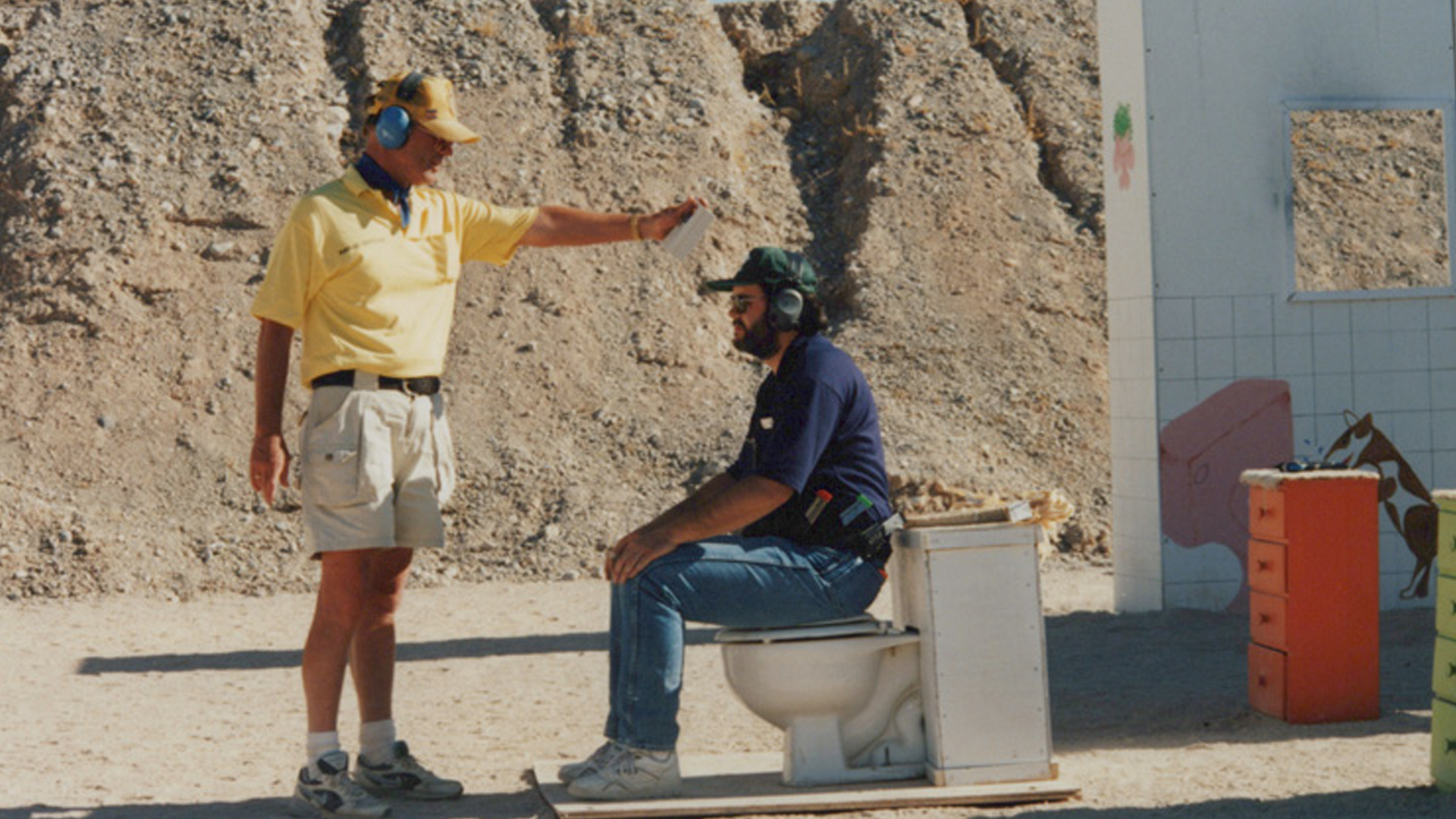 In 1978, a Combat Pistol match was held at the Target World indoor range just south of Hamilton, Ohio. This was fortunate for me, because I met Dave Churilla as he was putting on the match. He had just moved here from California where he had competed in the Southwest Pistol League (SWPL), there where it had all started in the 1950s with Jeff Cooper, Jack Weaver and others. When I told Dave I was going to start my own club he was excited. He gave me all of his paperwork from the SWPL showing how the club was set up.
Ken Hackathorn and Rick Miller agreed to help me establish the club. (Note: Ken Hackathorn is a former Army Special Forces Green Beret.) Wherever Ken was talking, a group would gather. He was a good speaker—articulate, and could explain things clearly. You would always learn something. Rick Miller was knowledgeable, a good writer and detailed paperwork for me. Rick penned many articles for Combat Handguns, was a great shooter and placed eighth in the Nationals.
In early 1978 l attended a Board meeting to propose my plans about sponsoring a match and, hopefully, a club. l explained to them about the new shooting sport and, if approved, it would not cost the club anything, that l would cover the cost. It passed. Five of the seven members of the Board of Directors were also interested in this new shooting sport.
Great, I was set. I notified Ken and Rick that there were now two clubs in Ohio, Fort Harmar and BVCSC CRC. I had all the paperwork ready, and award plaques were ordered for High Overall (HOA) and A, B and C class winners. (Note: The only classification you had was from your local club.) Other than my first match at Fort Harmar, I started in A class because of the skills I learned from Hackathorn. I was proud of that.
For my match, I handmade cardboard targets using the paper targets I had from Fort Harmar. Remember, I was paying for this. Later a friend and shooter, Fred Nagle, from Lexington, Kentucky, started making us targets. I made the target stands and a few props. To check power factor, I built a ballistic pendulum as drawn in the "U.S. Region Handbook" dated June 13, 1981. Everything was ready.
The first match was a smashing success with 72 shooters showing up. Everyone was excited. I had about $600 invested. I got my money back and the club had a surplus.
For the match I had two courses of fire, standards, and the Hackathorn Assault. Good call. We had two bays. I planned a round count of at least 50 rounds. Shooters were not too thrilled about driving three hours to shoot less than that. (Note: Hackathorn Assault round count was 18 and was based on courses from law enforcement.) Six in the gun and 12 on the belt. In 1986 these courses of fire would be called "field courses" and in 2001 that changed to "long courses."
Dale McGee, one of the Board of Directors members helped me every month. Without him it would have been very difficult. Ken and Rick shot every match with us that first year. Everyone learned a lot from them.
Read the full article by Marshall Todd at uspsahistory.org.
HELP TO PRESERVE THE HISTORY OF USPSA
If you have stories to share or memorabilia to donate, please email Donna Webb at [email protected], or ship items to: USPSA 901 Metcalf Street, Unit 42 Sedro Woolley, WA 98284
Article from the July/August 2023 issue of USPSA's magazine.