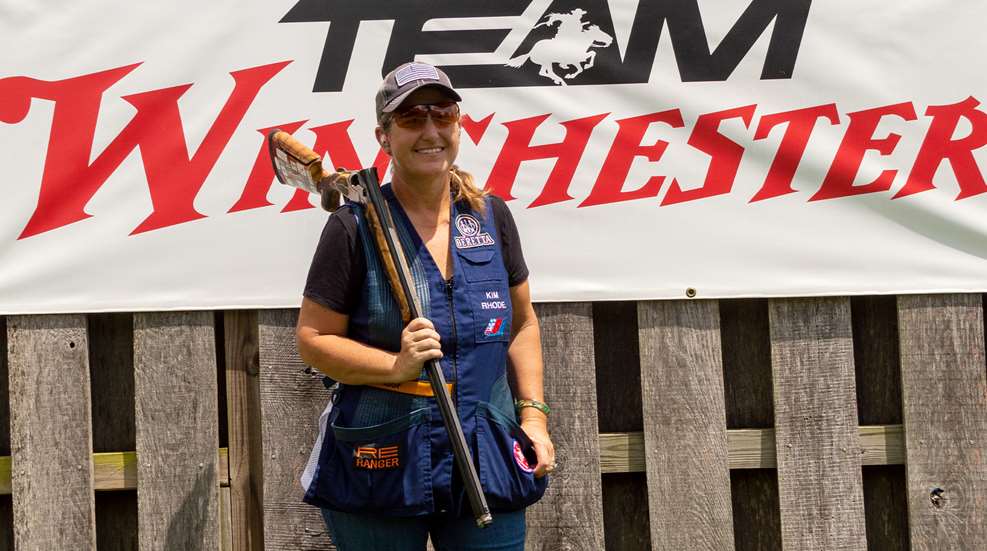 Six-time Olympic medalist Kim Rhode has been crushing clays for years. She was only 17 years old in Atlanta at the 1996 Olympic Games, where she captured her first gold medal in the double trap event and catapulted to international fame. Now, after having gone to six Olympics and currently in the hunt to attend her seventh at Paris 2024, she plans to keep going "until I can't walk anymore."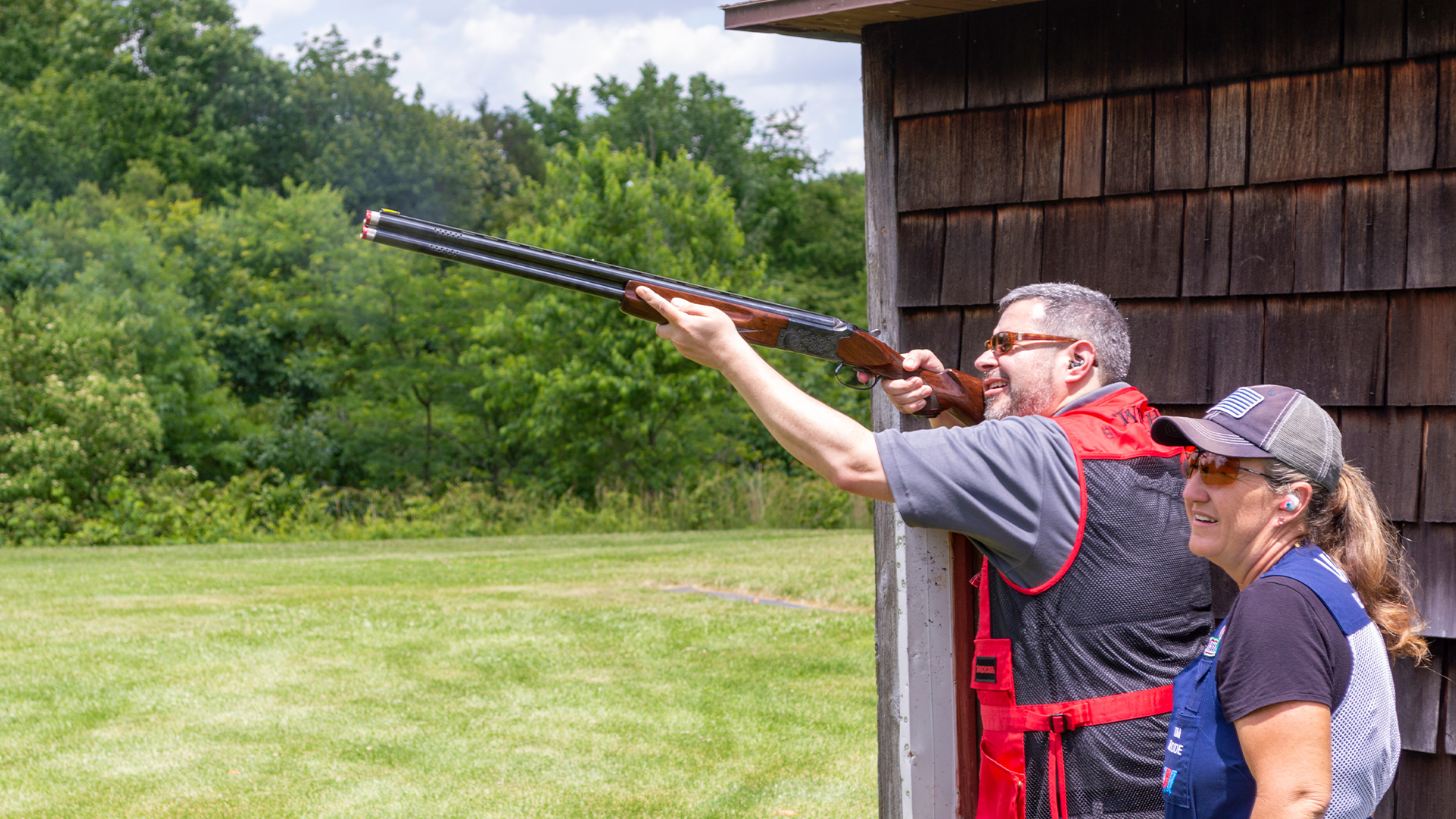 In 2016, NBC Sports placed Rhode number 82 in its ranking of the top 100 Olympic athletes, one spot ahead of German ace shooter Ralf Schumann. They were the only shooters on the list. An NRA life member, Rhode was elected to the NRA Board of Directors in 2017. On the NRA Women's Leadership Forum website, she's noted as a "vocal defender of the freedoms offered to her by the Second Amendment." Kim Rhode is a woman of many missions. And, after many years spent dedicated to the shooting sports, she wants to pass along what she's loved most of her life to the next generation.
In June, we shared a golf cart during Winchester's NILO Sporting Clays Open event in Brighton, Ill. Joining us for a tour was sporting clays competitor and fellow Winchester shooter Desi Edmunds. (You really can't find a better pair to spend time with at a shoot.) As we traversed the 600 acres of NILO Farms, Rhode had her phone out sharing photos of her Lagotto Romagnolo puppy that recently joined her family. She speaks almost as passionately about the truffle-hunting Italian water retriever breed as she does about competition. Almost. When I asked her about the future, she answered, "More competitions for me; and hopefully, Olympics. Along with passing the shooting sports on to my son. That's what's most important now."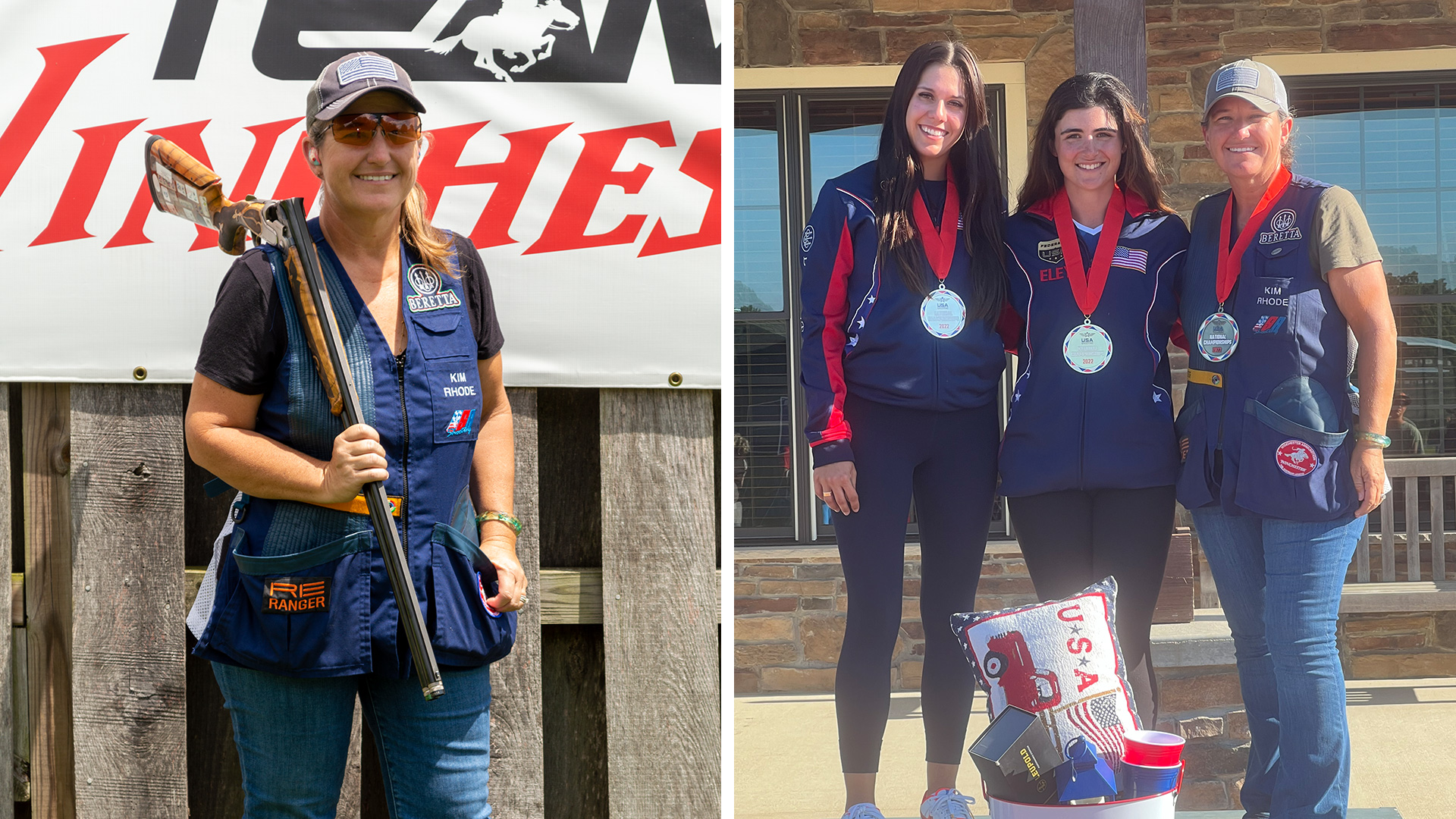 Shooting and hunting are a big part of Rhode's family that goes back generations. "My grandfather was a houndsman, and he would take my dad hunting every weekend," she said. "My dad taught my mom and they both taught me, and now I'm teaching my son."
As for her shooting career, Rhode began competing at local club shoots at age 10, with everything only mushrooming for her from that point. After earning six Olympic medals in as many appearances over her career the last a bronze in skeet at the Rio 2016 Games, the fire remains. "Every competitor will tell you they love the competition, the camaraderie, the travel and winning. Reaching the podium can be very addictive," Rhode said. "After you've stood on the podium, watched the American flag go up the pole and hear the National Anthem play, it will have you coming back again and again."
For Rhode, competition is all about doing what she loves. Being a role model suits her well, with her enthusiasm for the shooting sports radiating to others. "You never think of yourself of being the best at anything. To have young shooters looking up to me, and asking me for my opinions, that's such an honor," she said.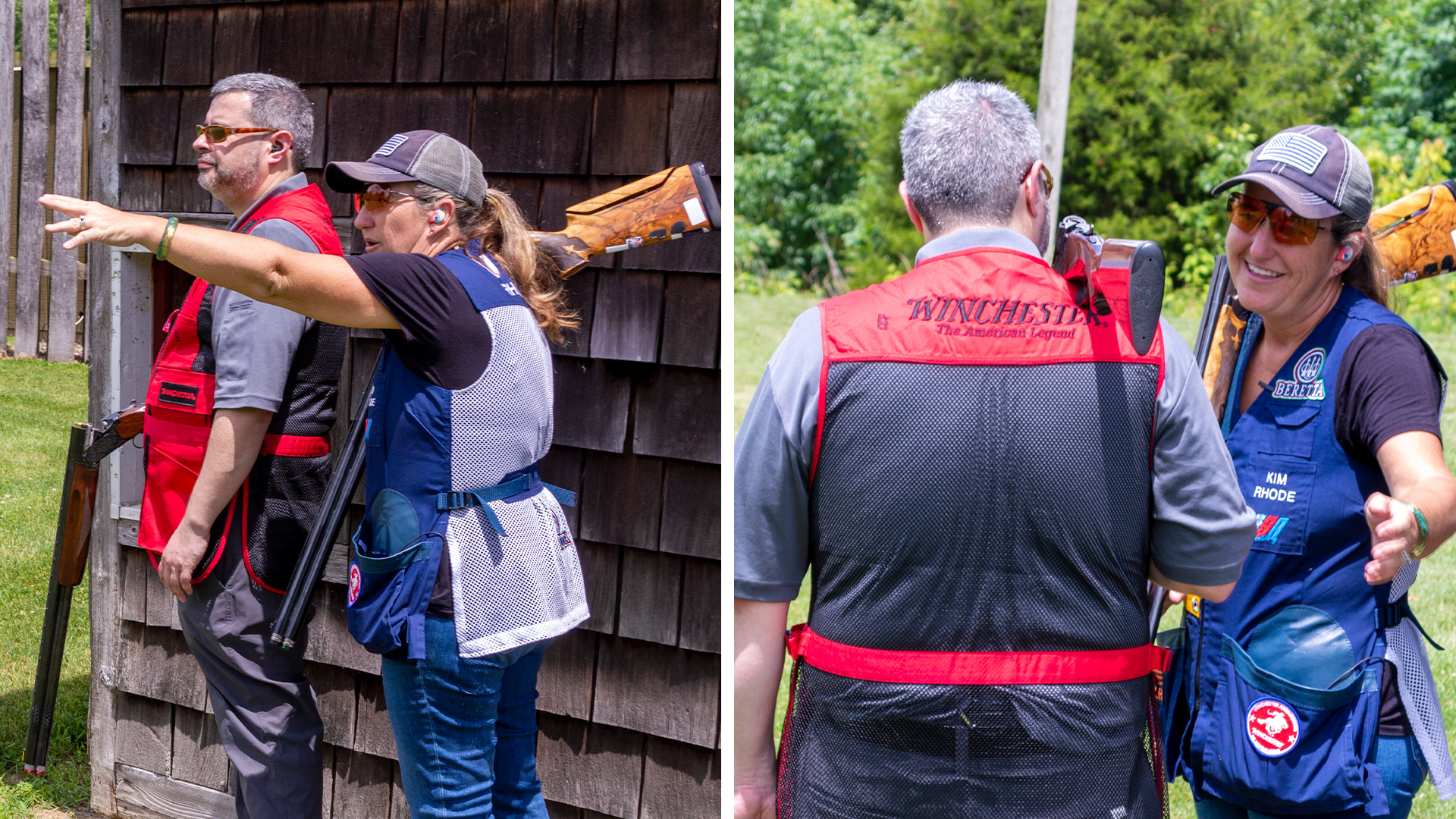 Her top Olympic memory is her first medal. "I think for anyone, your first win in anything is what you will remember the most. For me, winning gold at the Atlanta 1996 Olympic Games pretty much takes the cake," Rhode said. "You go into a competition like that and never know whether you're going to win or lose. You know everyone there is going to be great and has a chance of winning. All the stars need to align for you in order to walk away with a gold medal. When I did that in my home country at age 17, it was life-changing. That is a memory that I come back to again and again."
Competitive shooters can spend many decades honing and perfecting their shooting abilities. The oldest medalist in the history of the Olympics is Oscar Swahn of Sweden, who was 72 when he landed a silver medal in the running deer double shot event at the Antwerp 1920 Games. When the time arrives, Rhode may be the first to break his record. "It's one of the few sports where the athletes don't have a shelf life—it's one of the few sports that literally anybody can do," she said. "When you step on the firing line, everyone is equal, and victory comes down to who can hit the target when it matters the most. It's not about physique and strength, but more about the ability to hone hand-eye coordination and maintain focus during a match. That's the beauty of our sport—it's all about you, the gun, the ammo, the target and that singular moment. Hopefully walking away with a victory (laughs). That's rare when looking at other sports, a place where everyone can compete equally."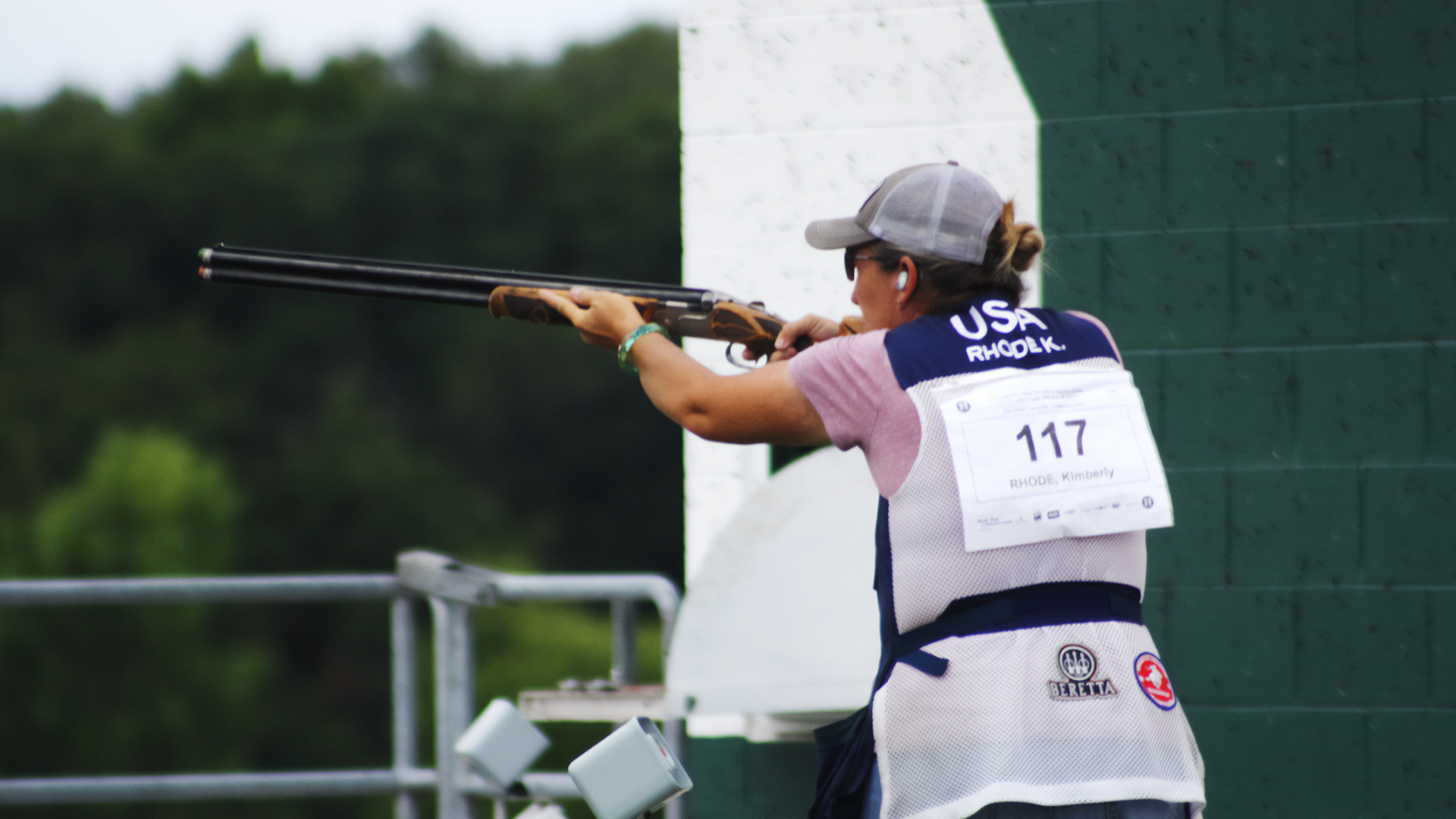 In today's fast-paced world, Rhode noted that the shooting sports are a great family activity, as well as a way for parents to get kids away from the tablets and smartphones. "When you get out to the shooting range and it's just you, the gun, the outdoors and that clay target—that's a beautiful thing, and made even better when you hit the target," she said. "The shooting sports aren't like basketball, baseball, soccer, etc., where you drop your kid off and someone else gets to enjoy all that time with them. There's a lot of one-on-one time that comes with shooting. It's also a way for kids a way to focus and channel their energy in a positive way."
Over 30 years of competition, Rhode has seen how technology has driven innovation with guns, targets and especially ammunition. For ISSF and international competition, shells are weighed and measured at every match. There can be no mistakes. She noted that during her career, Winchester has been with her every step of the way, providing accurate and precise ammunition. "The AA for our sport is the most developed shell Winchester has ever made. Over my three decades in competition, it's only improved to become more competitive," she said. "Winchester ammo has never failed me. In fact, they've only been a platform for success and have gotten better year over year—that's a testament to the medals Team USA keeps bringing home."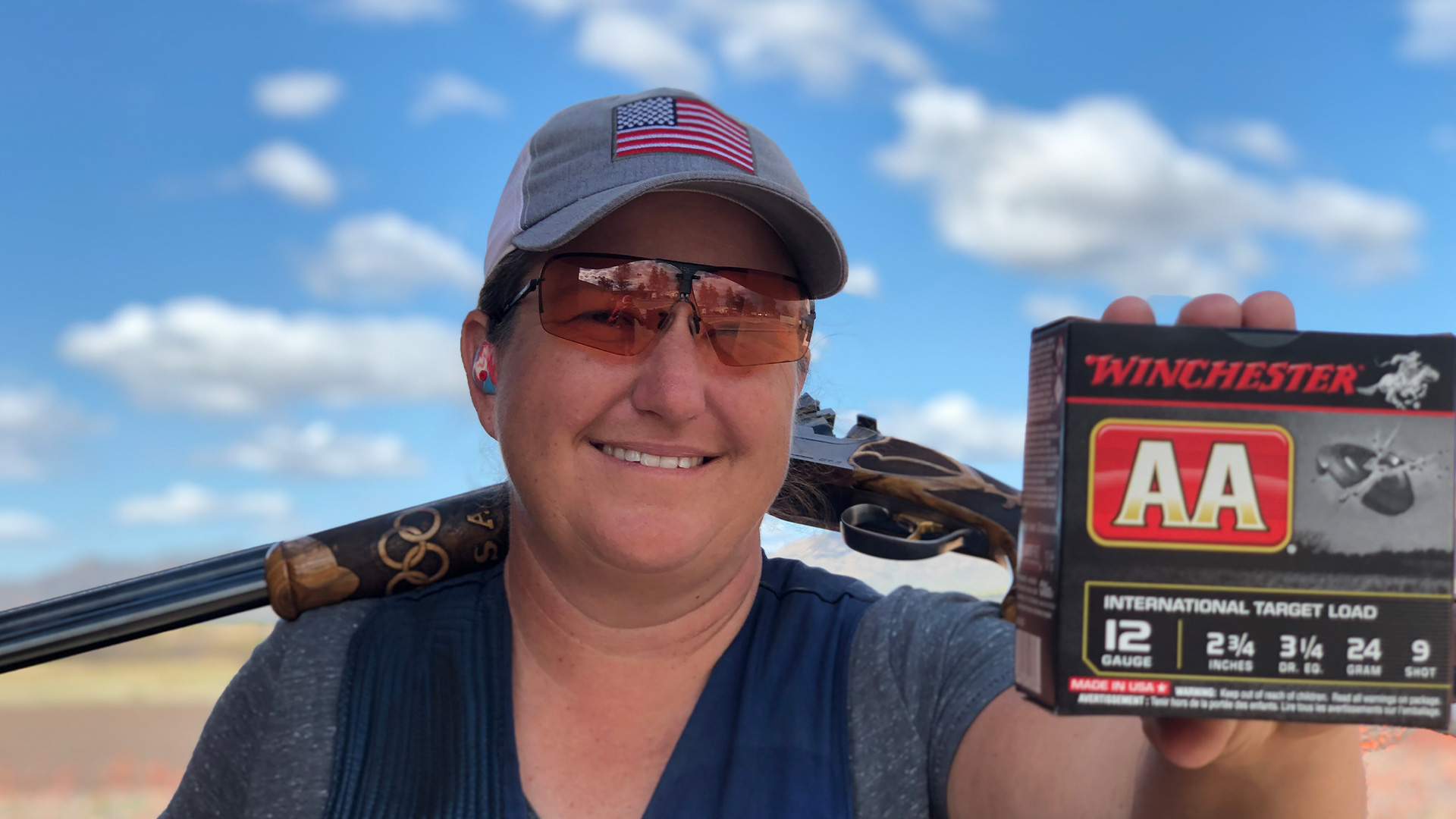 Her biggest tip: "Don't miss, especially when it counts the most. That's really what the game is about. Being able to step out on the firing line and know that everything is on the line in that one singular target. We either win by one or lose by one. Knowing that everything is on the line in that moment, and being able to 'rein yourself' in, calm yourself down, remain focused and break the target—that's really what the game is about. At the same time, that aspect is what has us coming back again and again. It's addicting."
For beginning shotgunners, Rhode also stressed that proper gun fit is essential to finding success in competition. "Everyone will tell you different ways, but at the end of the day, your eye has to be sitting right and looking down the end of that rib, seeing those beads stacked to be successful in lining them up and successfully hitting that target." As for achieving the right mindset before a match, she said it comes down to the individual competitor and what works for them. "Everybody has a unique way to relax and get into their mindset. I enjoy talking to people, playing games and listening to music."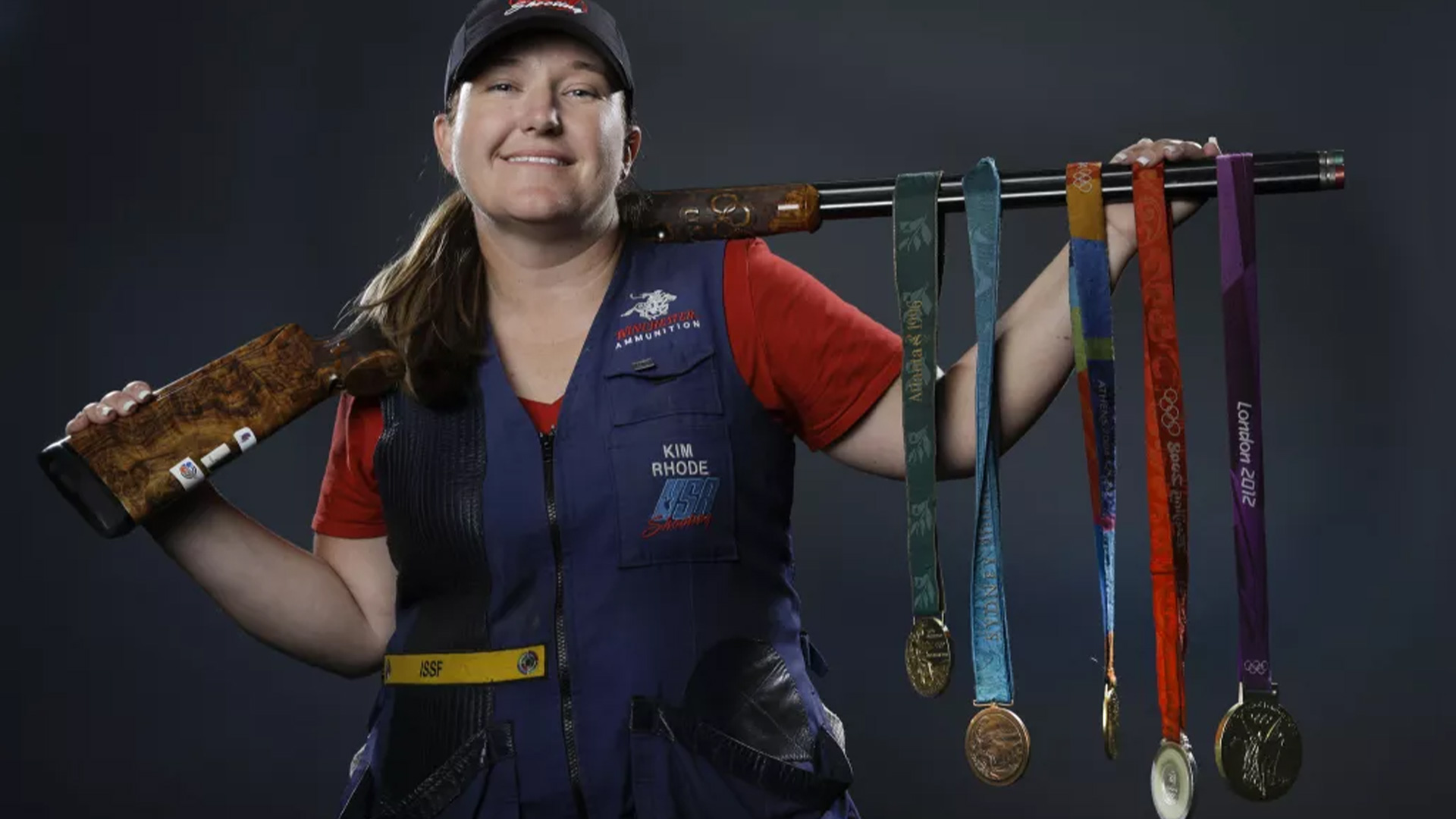 Regarding her legacy after 30 years as a competitive shooter, Rhode hopes that people remember her for what she loves most, "shooting, both competition and hunting. My wish is for it to continue for many more generations." She also emphasized that the people helping her along the way are what matter most, not the wins. "Nobody remembers the scores," she said. "It's really about what it took to get there."
CLAY TARGET TIPS
Kim Rhode shared with me these clay target shooting fundamentals:
STAND STRAIGHT: Keep an erect posture with knees slightly bent, enough to allow for a smooth swing and follow-through.
SWING DRILL: To improve follow-through, try shooting the target and then shooting a piece of the broken bird.
STAY FOCUSED: Don't worry about what other shooters are doing—focus on what you've been working on in practice.
Follow Kim Rhode on Twitter: @KimRhode