by
at
USA Shooting
posted on June 29, 2022
Support NRA Shooting Sports USA
DONATE
Sagen Maddalena earned a pair of gold medals, one in Women's Air Rifle and another in Women's Smallbore Rifle, at the 2022 USA Shooting Rifle National Championships in Colorado Springs, Colorado, held June 16-26.
Maddalena, a soldier who serves with the U.S. Army Marksmanship Unit, finished in the top three for Women's Air Rifle alongside Kristen Hemphill, who earned silver and bronze medalist Abigail Gordon.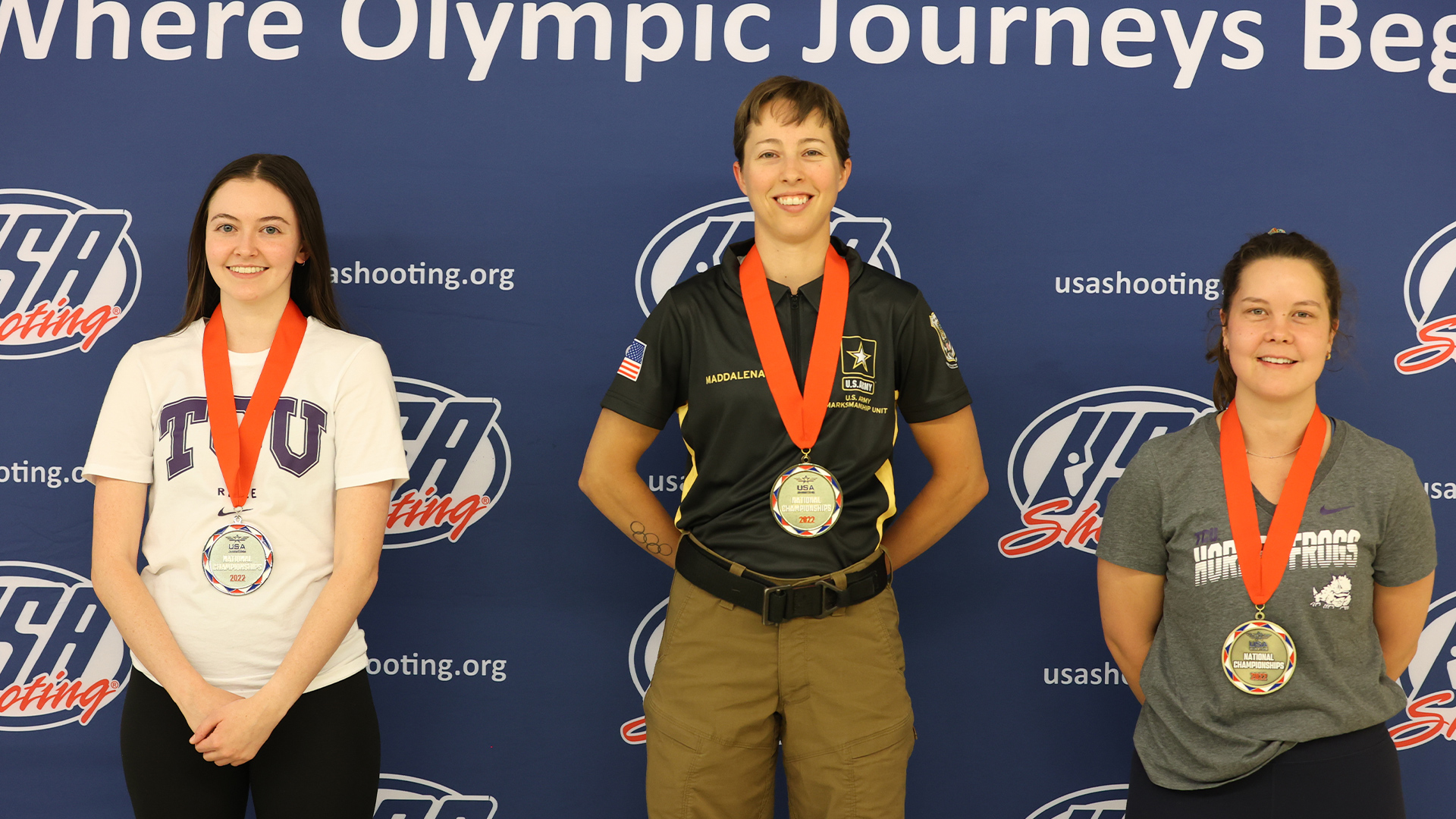 In Women's Smallbore Rifle, Maddalena faced Katie Zaun in the gold medal match. Zaun had to settle for the silver medal, while Rio 2016 Olympic gold medalist Virginia Thrasher took home bronze.
Katie Zaun went on to win gold in the Junior Women's Smallbore Rifle final. Zaun defeated newly-minted WVU collegiate rifle team shooter and Tokyo 2020 Olympic medalist Mary Tucker, who earned silver, and Cecelia Ossi, who walked away with the bronze.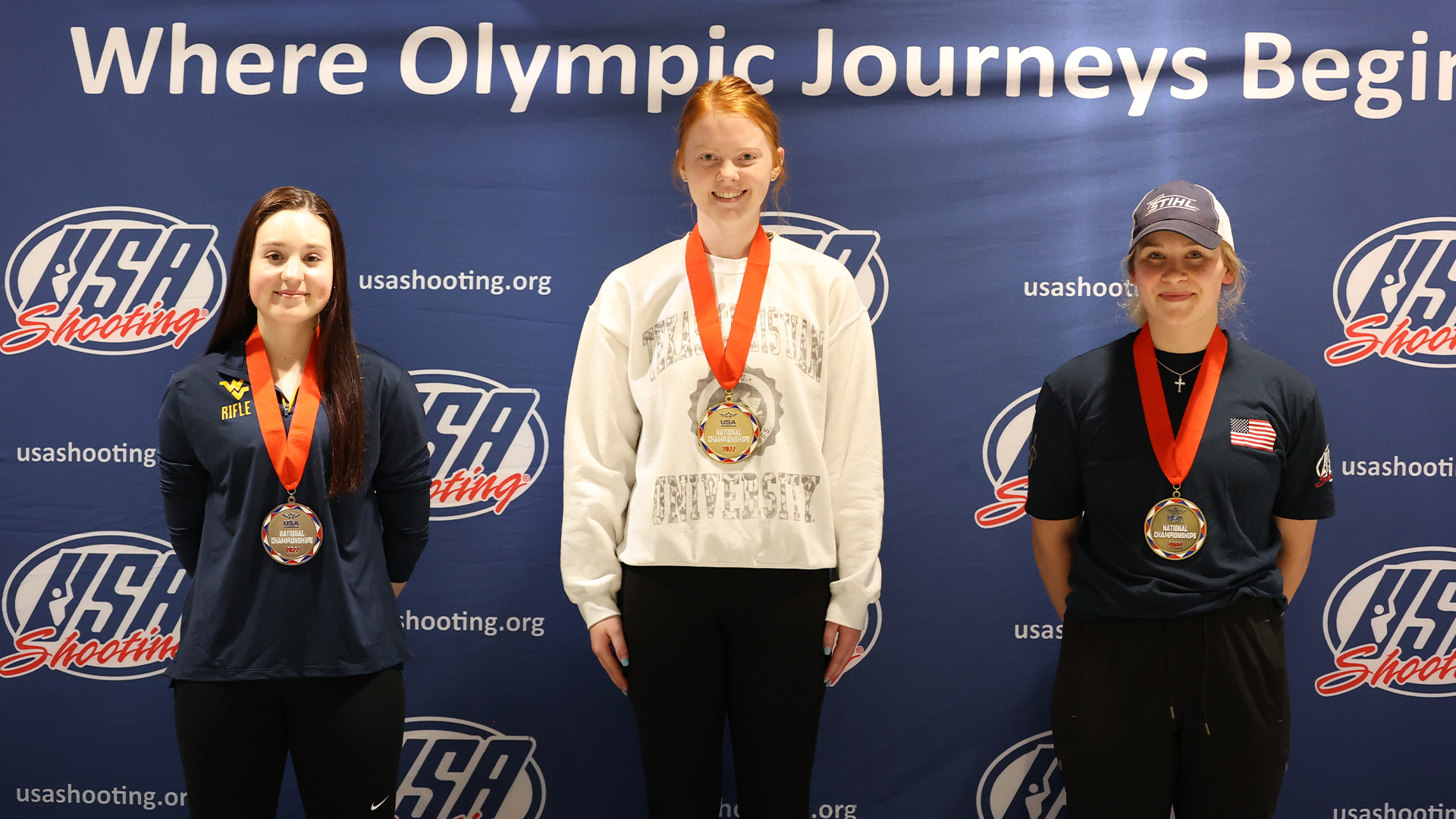 In the Junior Women's Air Rifle final, Mary Tucker won gold as she triumphed over silver medalist Camryn Camp. The bronze medalist from that final was Emme Walrath.
On the men's side, Rylan Kissell defeated Lucas Kozeniesky in the Men's Air Rifle gold medal final. Kozeniesky took home silver, while Ivan Roe secured the bronze.
Kissell, a University of Alaska-Fairbanks rifle team athlete, also brought home the gold medal in Junior Men's Smallbore Rifle. Braden Peiser earned silver after facing off with Kissell in the gold medal final. Gavin Barnick, also on the University of Alaska-Fairbanks Rifle team, earned the bronze.
Lucas Kozeniesky, a Tokyo 2020 Olympic silver medalist, was crowned champion in Men's Smallbore Rifle. Peter Fiori, recent U.S. Air Force Academy graduate, earned silver and Tim Sherry, an AMU soldier, was the bronze medalist.
Benjamin Salas earned his gold medal in the Junior Men's Air Rifle final. He beat silver medalist Scott Rockett and Kissell, who earned bronze.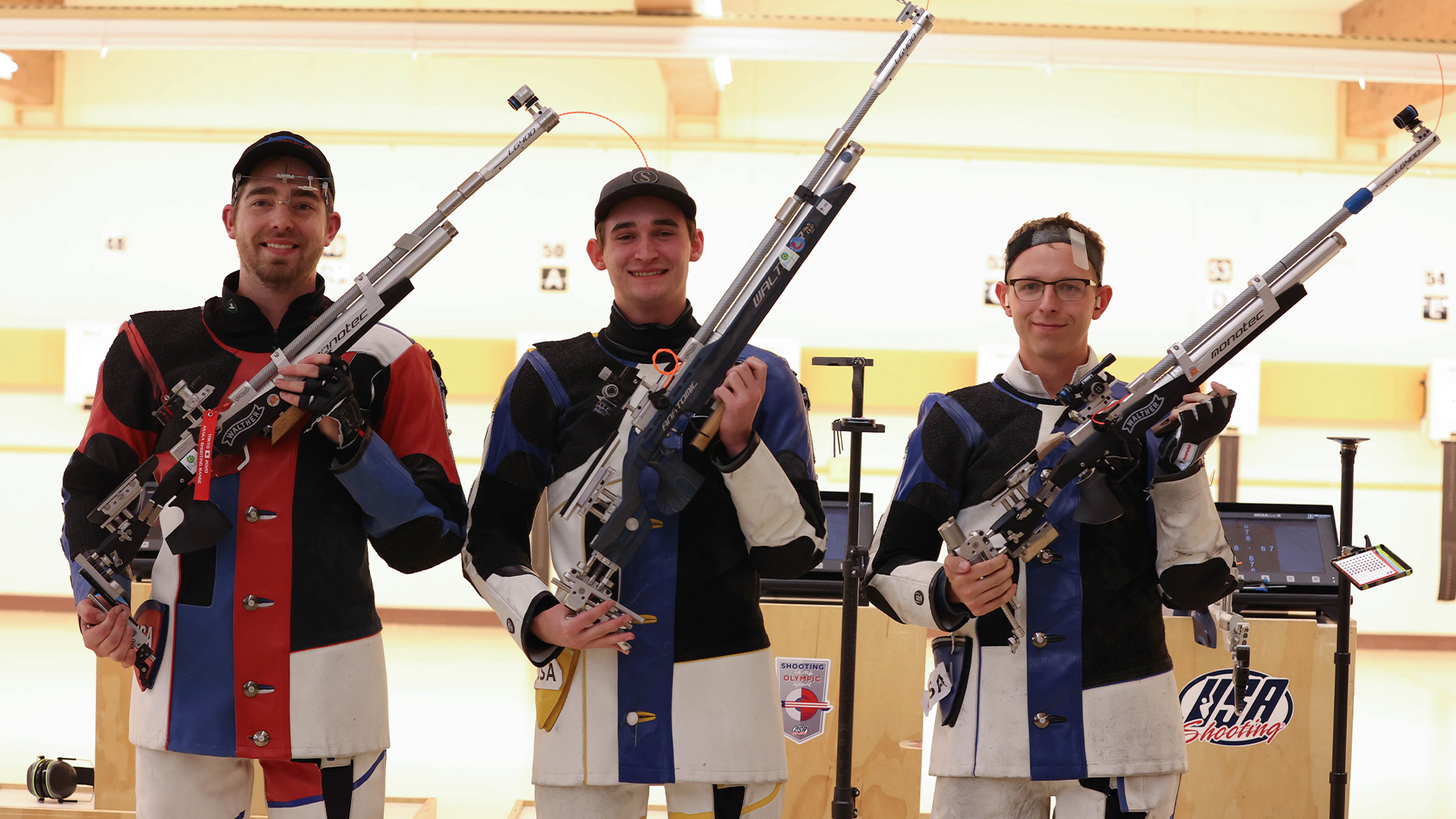 Para-Athlete
In the Para-athlete category, Madison Champion was named national champion in R5 SH2 Prone Air Rifle. Line Tremblay took home silver in this event.
In R4 SH2 Standing Air Rifle, Tremblay won gold, Champion earned silver and Sydney Knight took home bronze.
Kevin Nguyen won the national title in R3 SH1 Prone Air Rifle. Nick Beach earned silver and Leonard Esparza took the bronze. Nguyen also won gold in Men's Para Smallbore Rifle. John Joss earned silver and William McLeroy was the bronze medalist.
Up next for USA Shooting is the 2022 Pistol Junior Olympic National Championships, to be held July 24-31 at the training center in Colorado Springs, Colorado.
See all scores from the 2022 USA Shooting Rifle National Championships at the USA Shooting website. In addition, there is an online photo album available to view.