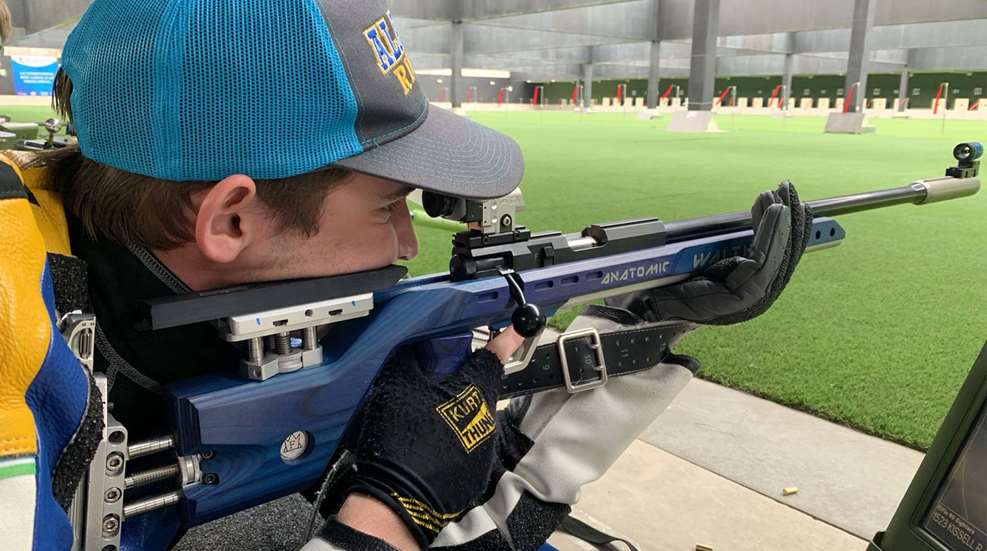 Rylan Kissell, who hails from Denver, Colorado, is a freshman on the top-ranked University of Alaska-Fairbanks Nanooks rifle team. Last November at the 2021 Junior Pan American Games, Kissell made a big splash while competing in the men's air rifle event, winning the gold medal with a hard-earned 250 score in the final. Find out what he keeps in his range bag.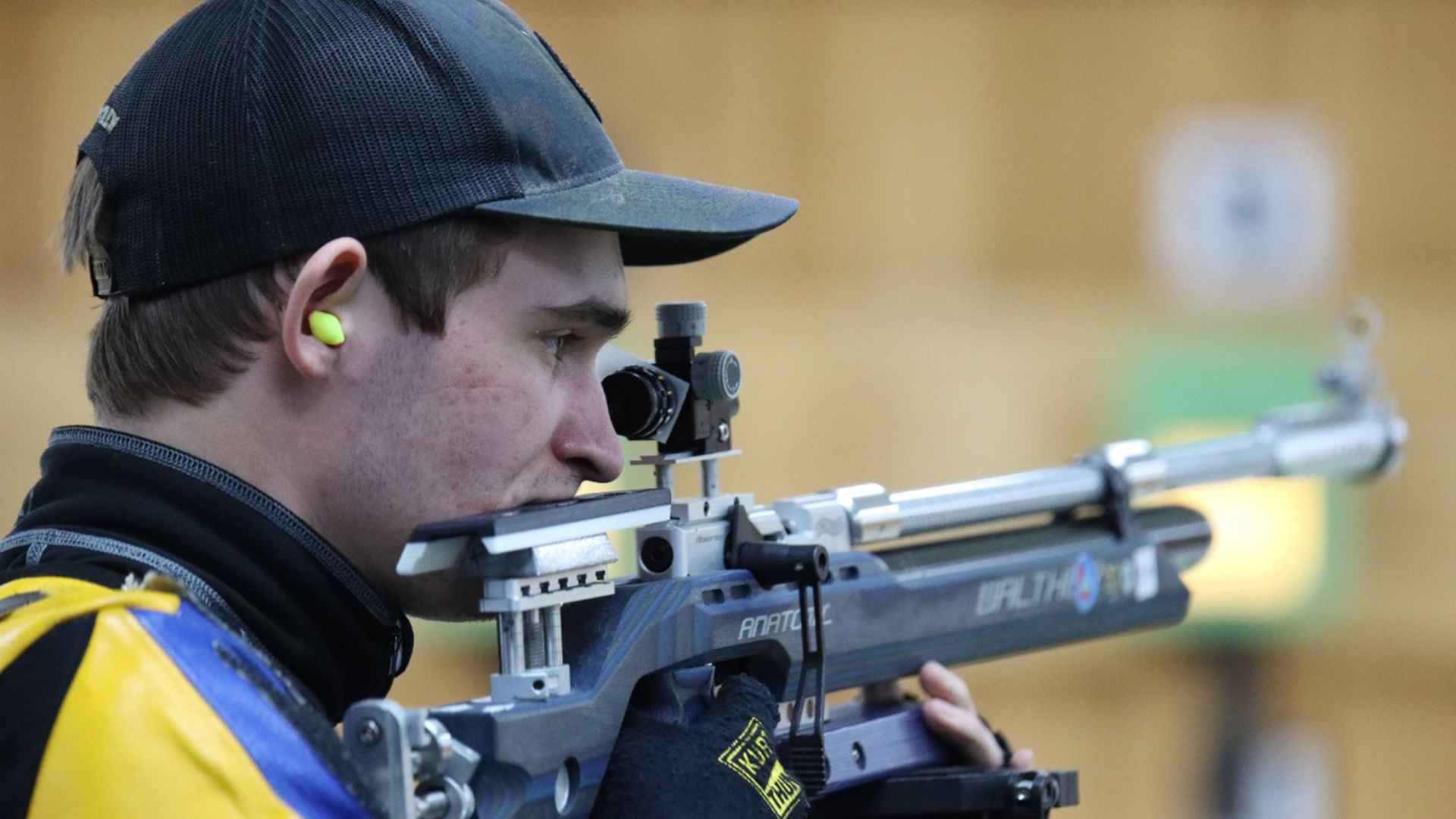 What are your first memories of handling a firearm?
For as long as I can remember I have been a shooter. At six years old, I started shooting my BB gun in the backyard. I set up a target trap and had some little targets to shoot.
Tell us how you began in competitive shooting.
At 13 years old, when I stopped swimming, my parents told me I had to find a new sport. That's when I discovered competitive shooting and fell in love with it.
What firearms and other gear do you use for competition?
For air gun, I shoot a Walther LG400 Anatomic and use RWS pellets. My smallbore is a Walther KK300 Anatomic with Lapua .22 LR ammunition.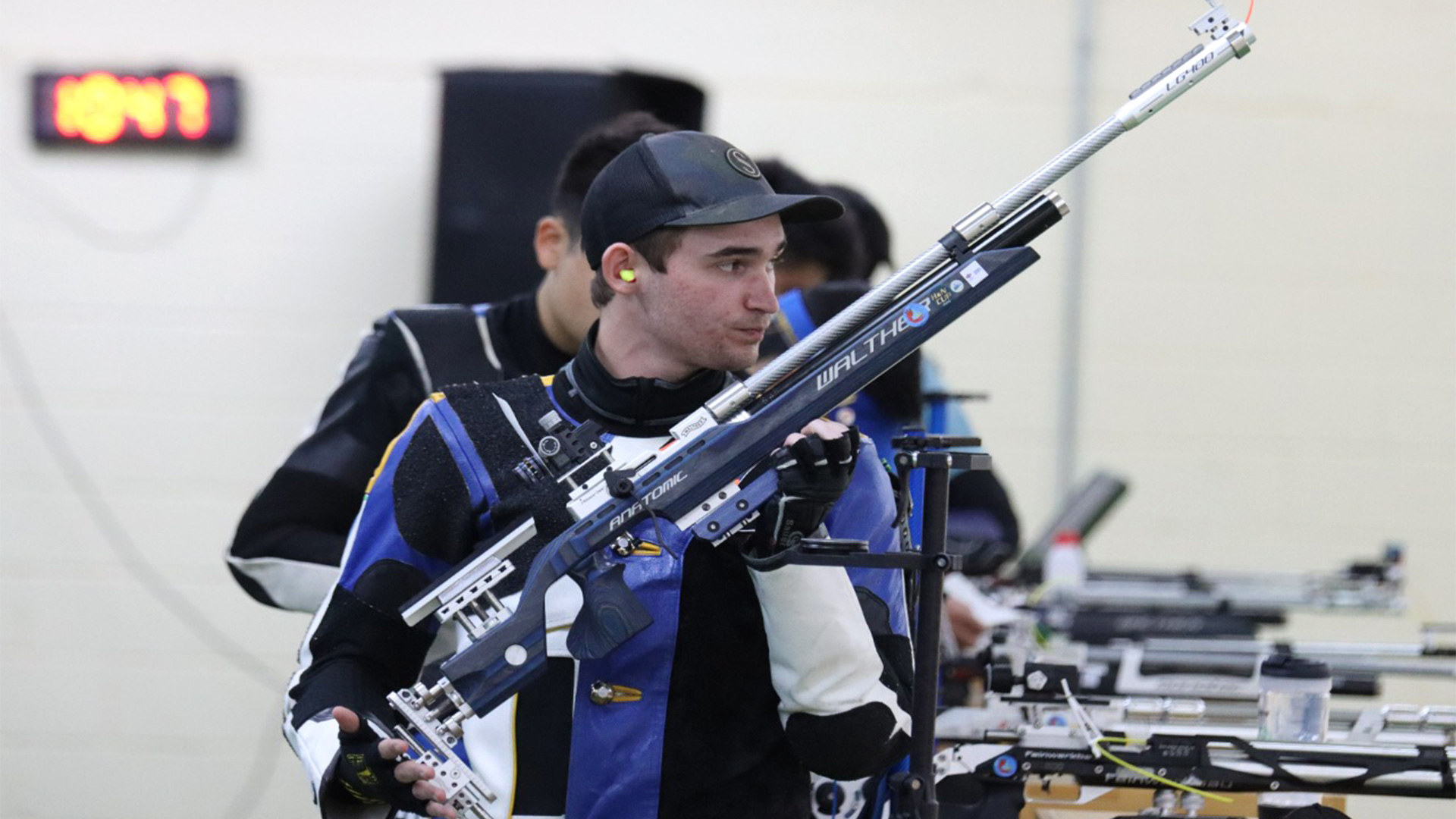 What is your favorite firearm accessory?
My favorite accessory on my rifle is the 3D printed cheek piece that Coach Anti made for me.
Tell us about your range bag and what you carry in it besides your firearms.
For a range bag I carry an Ogio bag. I like it because it has a lot of space for all the equipment I need to carry. This includes my stand, a shooting suit, kneeling roll, tools and ammunition.
What do you do in your free time?
During my free time, I enjoy fishing. Since I attend the University of Alaska-Fairbanks, I try to fish around Alaska whenever I find the chance. It's a beautiful state.
What would you tell someone interested in finding out more about your sport?
Don't be afraid to reach out to someone and ask questions if you are interested in learning more about my sport. Most people are happy to answer you, but you have to ask.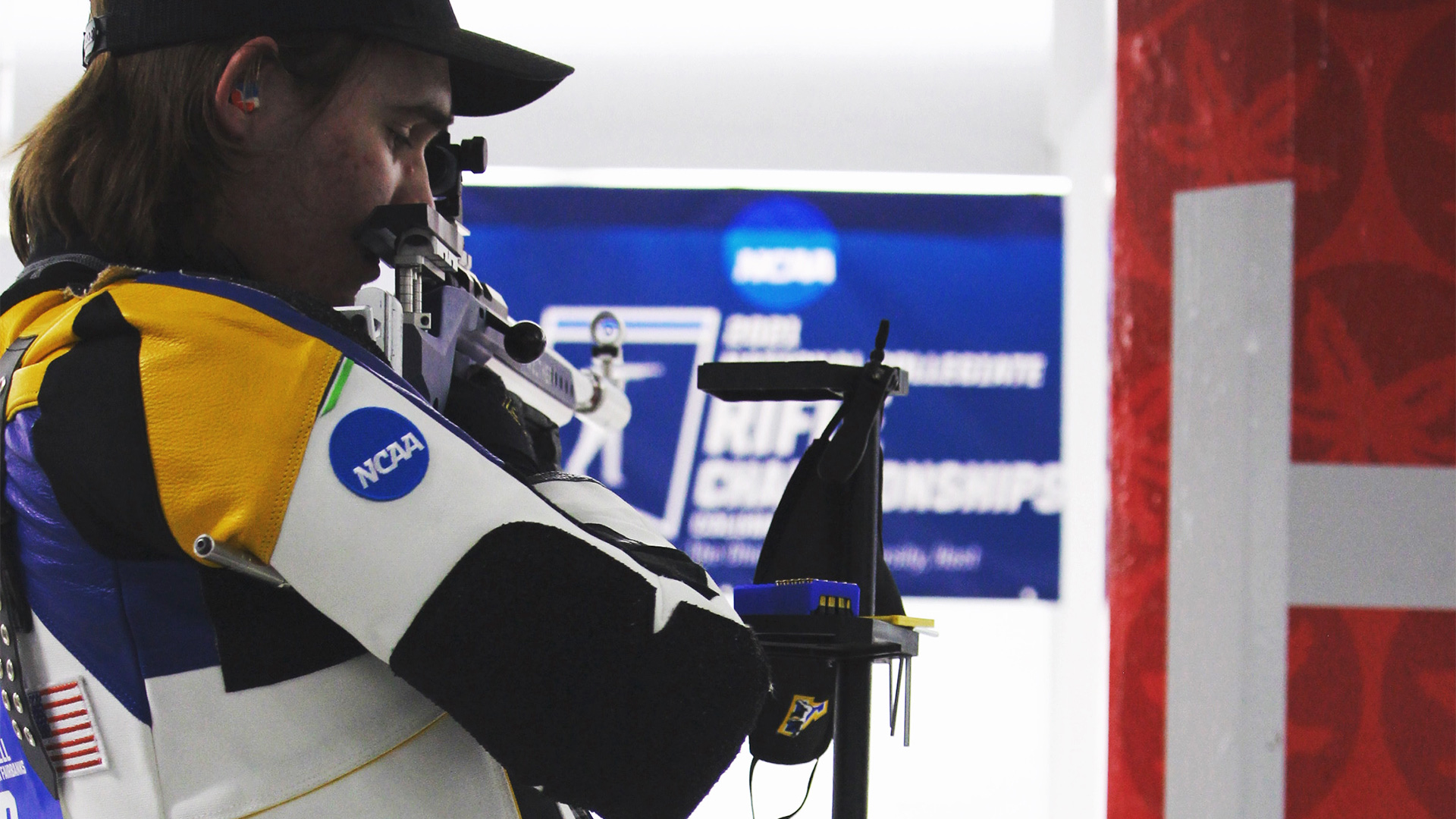 Any tips for the new shooter?
My advice for new shooter is to never stop developing your process for how you shoot. Keep experimenting and finding things that work and also those that don't work. It's good to know both.
---
Read more: 
What's In Your Range Bag, Tom Fuller?