If you're looking to limit your use of plastics, Winchester Ammunition has a new shotshell of interest. The company recently announced an environmentally friendly shotshell called E-Tech, which uses wads made from biopolymers that are certified as home compostable.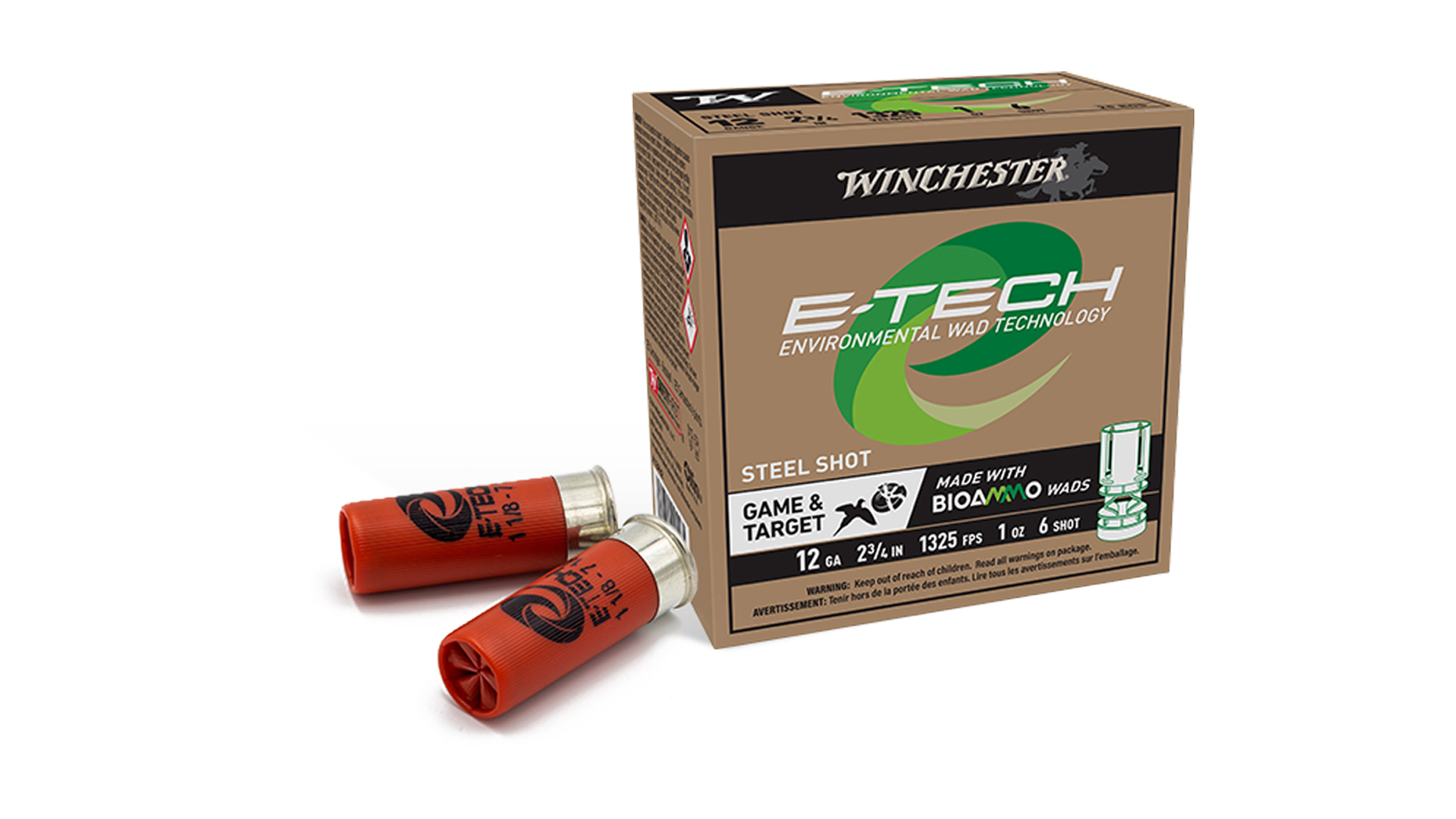 E-Tech shells are loaded with BioAmmo's one-piece, four-petal shot wad. Over time these plant-based wads will degrade into natural elements. The biopolymer wads have been engineered to match the performance of traditional plastic components for reliable and effective performance on target. "Reducing a shooter's impact on the environment doesn't mean sacrificing performance," a Winchester Ammunition press release said.
E-Tech shells are offered in 12-guage No. 7.5-lead shot and No. 6-steel shot. The lead shot, with a 1⅛-ounce payload, has 1,200 f.p.s. velocity, while the steel shot version has a one-ounce payload and an increase in velocity to 1,325 f.p.s.
Both the lead and steel shot loads have 2¾-inch length and are sold in 25-round boxes.
Learn more at winchester.com.