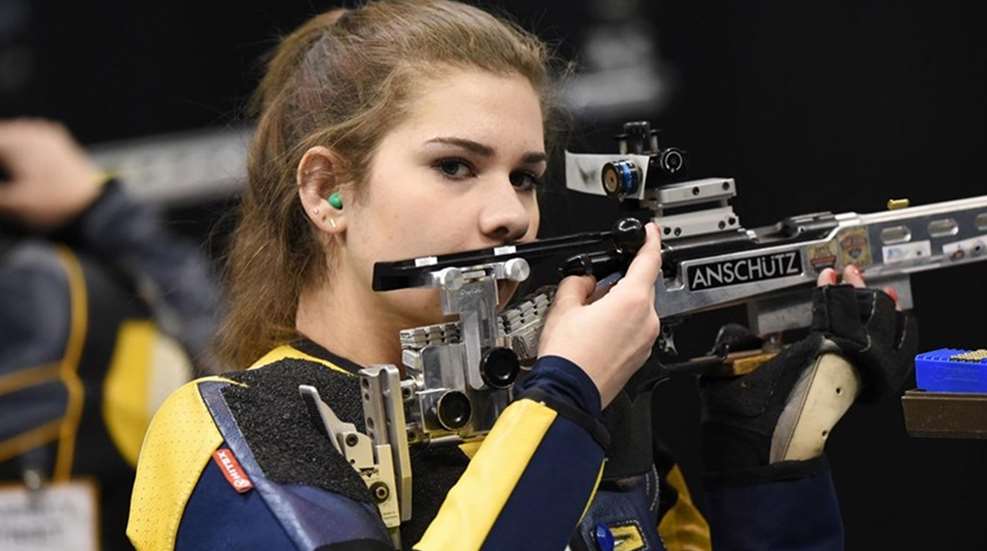 With an aggregate score of 4715, the No. 4-ranked West Virginia University rifle team was crowned GARC (Great American Rifle Conference) champions for the 10th consecutive time at the University of Akron's Stile Athletics Field House in Akron, OH.
WVU won the smallbore title with a 2342 score, additionally winning air rifle with a score of 2373. This victory gives the team a conference-high 13 total GARC championships.
The undefeated WVU team was also the 2018-2019 GARC regular-season champions.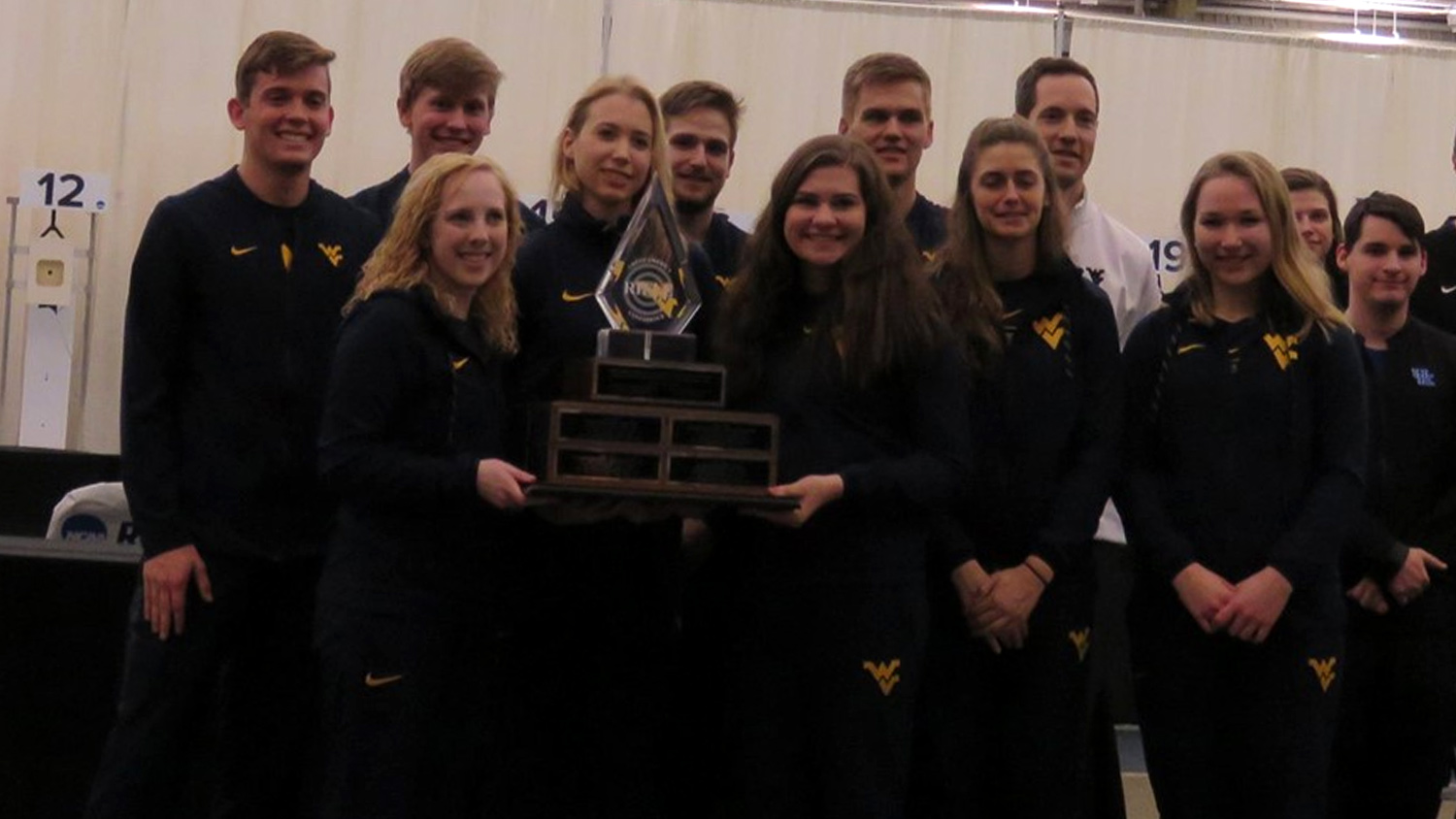 The 2019 GARC Shooter of the Year, WVU rifle team senior and Olympic gold medalist
Ginny Thrasher
earned a third consecutive air rifle title with a score of 249.4. She will graduate with five career GARC championship titles under her belt.
"We're happy with the overall results," WVU rifle team coach 
Jon Hammond
said, adding, "It probably wasn't our strongest air rifle showing, but that's okay because we now know where we can improve as we continue to prepare for the NCAA Championships."
Two-time NCAA smallbore rifle champion
Morgan Phillips
, a junior on the WVU rifle squad, won the GARC individual smallbore title with a score of 461. She is pictured at the top of this article.
Nebraska finished second with a two-day score of 4666, while No. 2 Kentucky placed third with a score of 4663. Host school University of Akron Zips finished in fourth place with a score of 4655. No. 6-ranked U.S. Naval Academy placed fifth with a score of 4652.
No. 10 Ole Miss finished in sixth place with a 4648 score, with No. 8-ranked Army (4647), Memphis (4643) and NC State (4622) rounding out the GARC Championship leaderboard.
WVU will host the 2019 NCAA Rifle Championship on March 8-9 at the WVU Coliseum in Morgantown, WV, utilizing the university's
new mobile range
. Tickets are on sale now at
NCAA.com/tickets
.
Photos courtesy of

 

WVU Athletic Communications