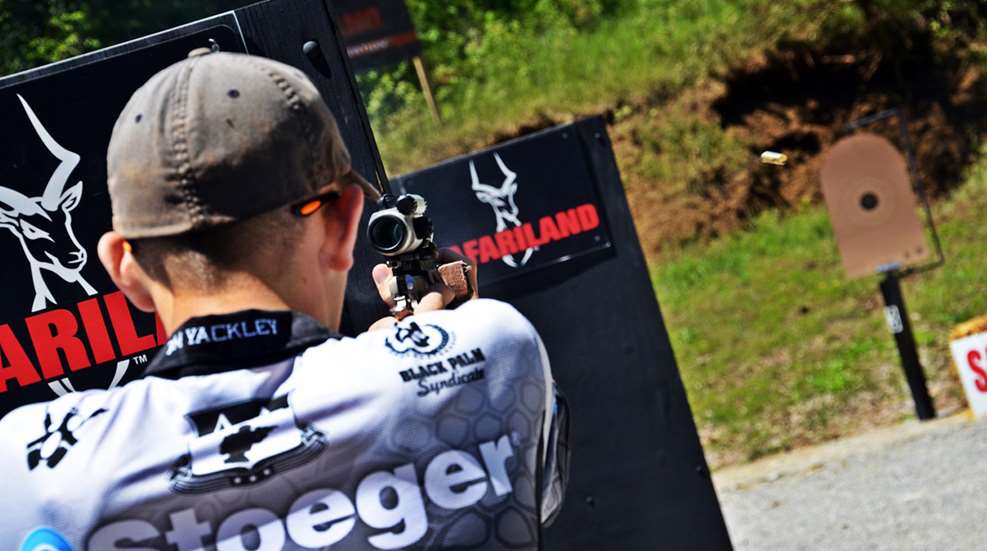 At seventeen, Tim Yackley is one of the top junior shooters in the country. It all started on his fourth birthday when his parents bought him the classic Red Rider BB Gun. His days were spent shooting pop cans in his backyard. And no, he didn't shoot his eye out, he always wore safety glasses.
It wasn't until 2012 at his first 3-gun match that Tim caught the competitive shooting bug. Now, he travels the country with his parents and two younger brothers competing in a variety of shooting disciplines. In 2014, Tim tried his hand at the MidwayUSA and NRA Bianchi Cup, finishing as third place junior. The following year, with a borrowed pistol and red dot, he earned the junior title. Also earlier this year, Tim traveled to Italy as part of a four-person junior team representing the U.S. at the IPSC Shotgun World Shoot.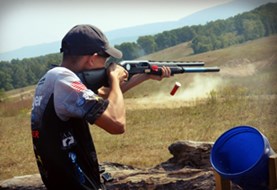 Yackley competes in the Tactical-Optics division of 3-gun. His pistol is a double stack 9 mm 1911 made by Gravitas Tactical. He shoots an Adams Arms rifle with an AR Gold trigger and Magpul stock and grip, topped with Burris MTAC 1x4 power scope. For his shotgun it's the Stoeger M3000 XS3G model custom made by RCI-XRAIL.
Additionally, Tim uses a Voodoo Tactical 3-gun bag, which he won back in 2013. In that bag he carries:
All three guns described above.
A bottle of water for hydration.
Granola bars for energy.
Eye protection and extra foam earplugs (just in case someone needs them).
A small first aid kit.
Sports tape that has numerous uses.
A modest cleaning kit consisting of only a rag, brush and oil.
In the off-season Tim works as a ski instructor, and when he finds the time there is always gear to clean and repair, as well as ammo to load.

Photos by Becky Yackley.