This year's USA Shooting National Championships for Rifle and Pistol, held June 10-17 at the home of the U.S. Army Marksmanship Unit at Fort Benning, GA, featured an exciting battle between fiercely competitive shooters, and the dynamic West Virginia University rifle duo of Ginny Thrasher and Morgan Phillips capturing a host of awards. Going into the finals, 2016 Olympic gold medalist Ginny Thrasher, Sarah Beard, and Elizabeth Marsh were all tied for first place with identical scores of 2338, while Morgan Phillips, a junior, sat only one point off of "lead" with a 2337.

The day of the final saw a definitive end to this hard fought contest. Thrasher edged out Beard by only one point, with a score of 2345. Elizabeth Marsh, meanwhile, came in third with 2342, while Morgan Phillips' 2340 captured fourth overall.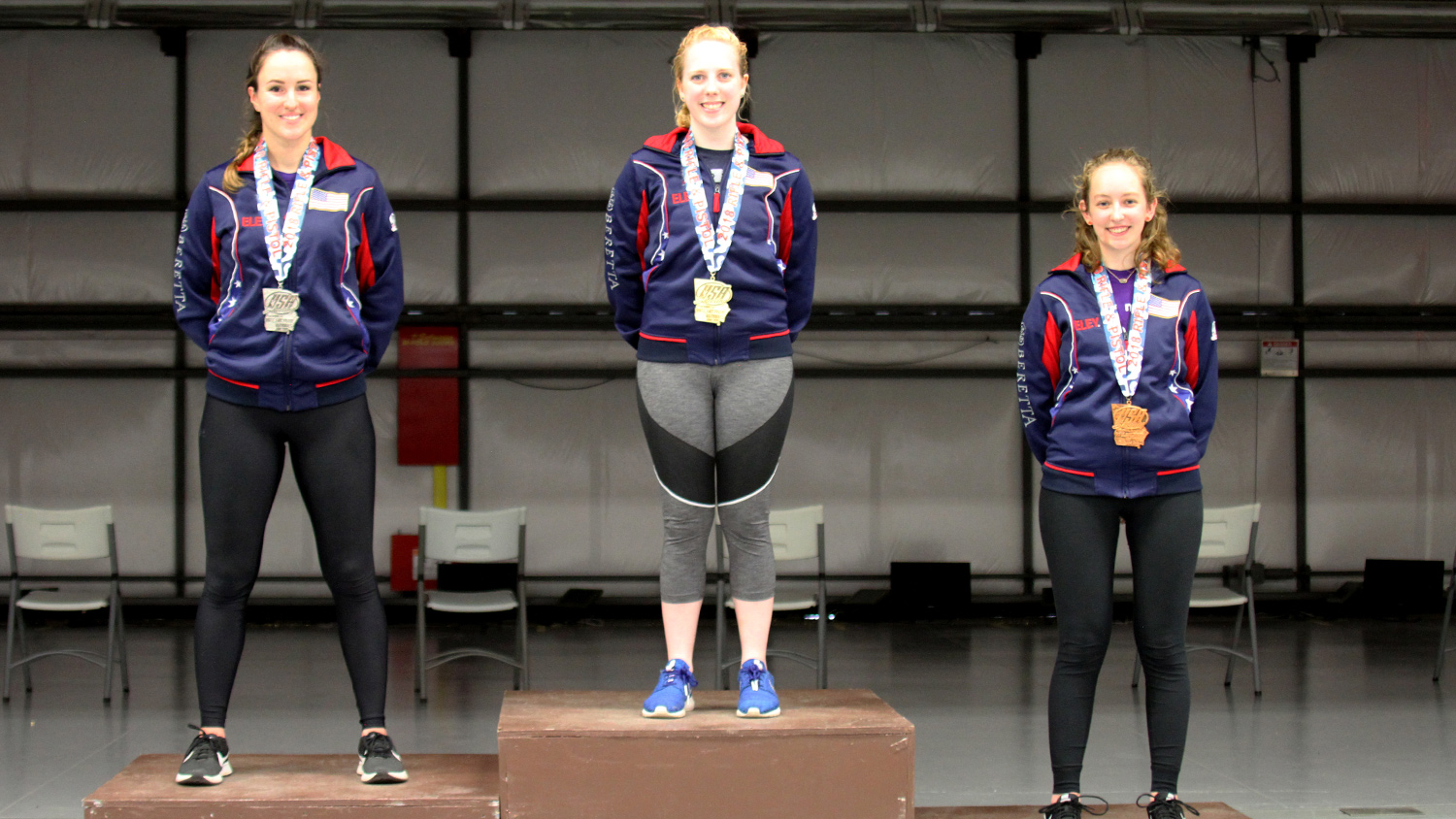 The battle wasn't over there, however. Morgan Philips and Elizabeth Marsh, both juniors, also shot in the junior contest, where they took first and second with scores of 2345 and 2341 respectively. Katie Zaun rounded out the podium with a 2329.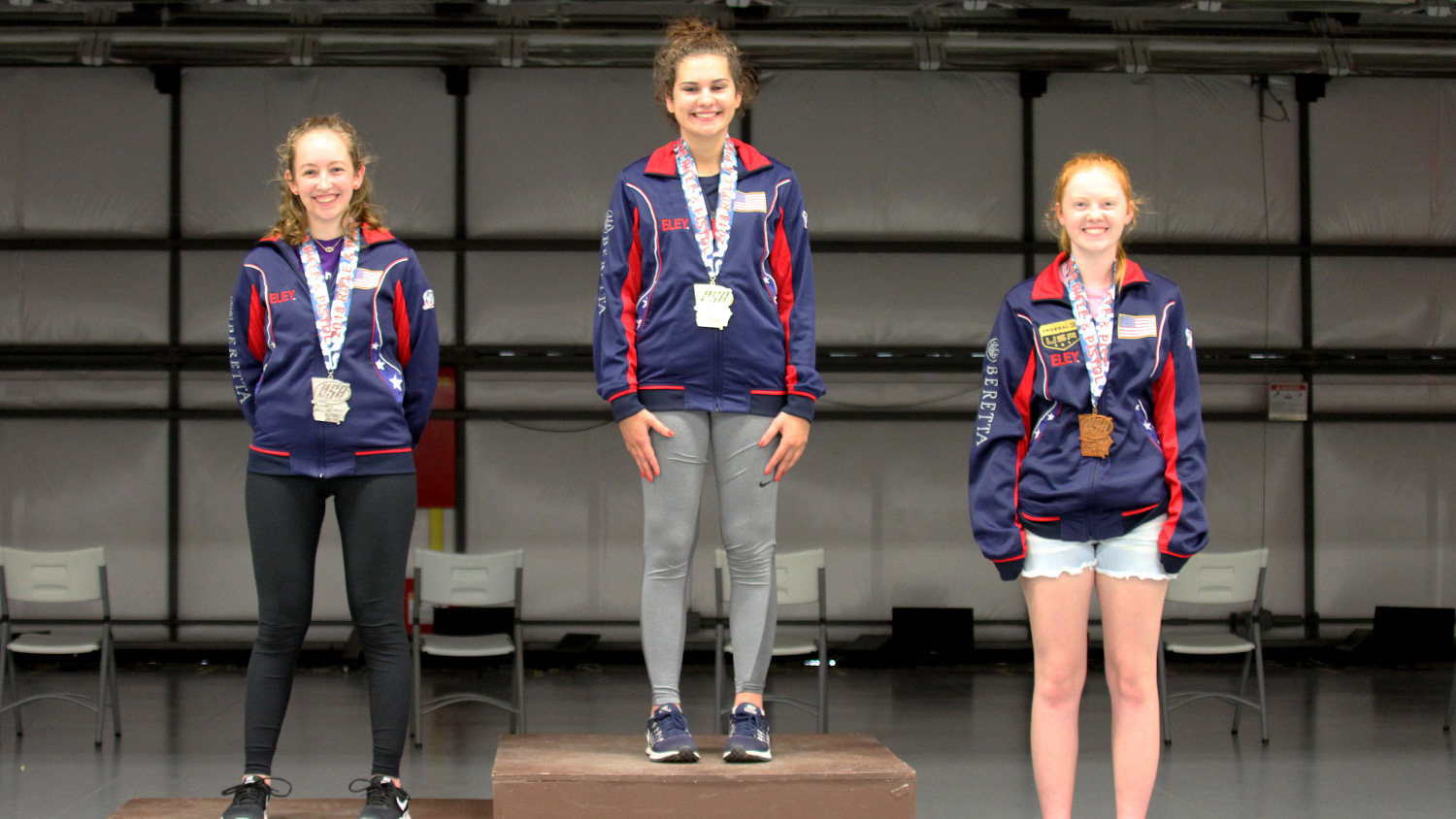 Their medal count far from complete, Philips and Thrasher made similar waves elsewhere. In women's 50 meter rifle prone, Phillips won both the Junior Division and the overall title, while in 10 meter air rifle Thrasher took third.

All said and done, Thrasher and Phillips would come away from the week-long competition with five podiums and titles to take back to Morgantown. Not too bad a haul for the first month of summer!

For more scores and results, please visit: www.usashooting.org/library/Competitions/0_2018/RP_Nationals/Results/18_RP_Natls_Results_Saturday.pdf

Photos courtesy of USA Shooting