Shooters gathered around the rusted old barn, eagerly awaiting the pre-event briefing as the sun broke through the clouds. That September day marked the 17th running of the Pecos Run n' Gun in the Sun—in what was once the remote desert outpost of Pecos, TX.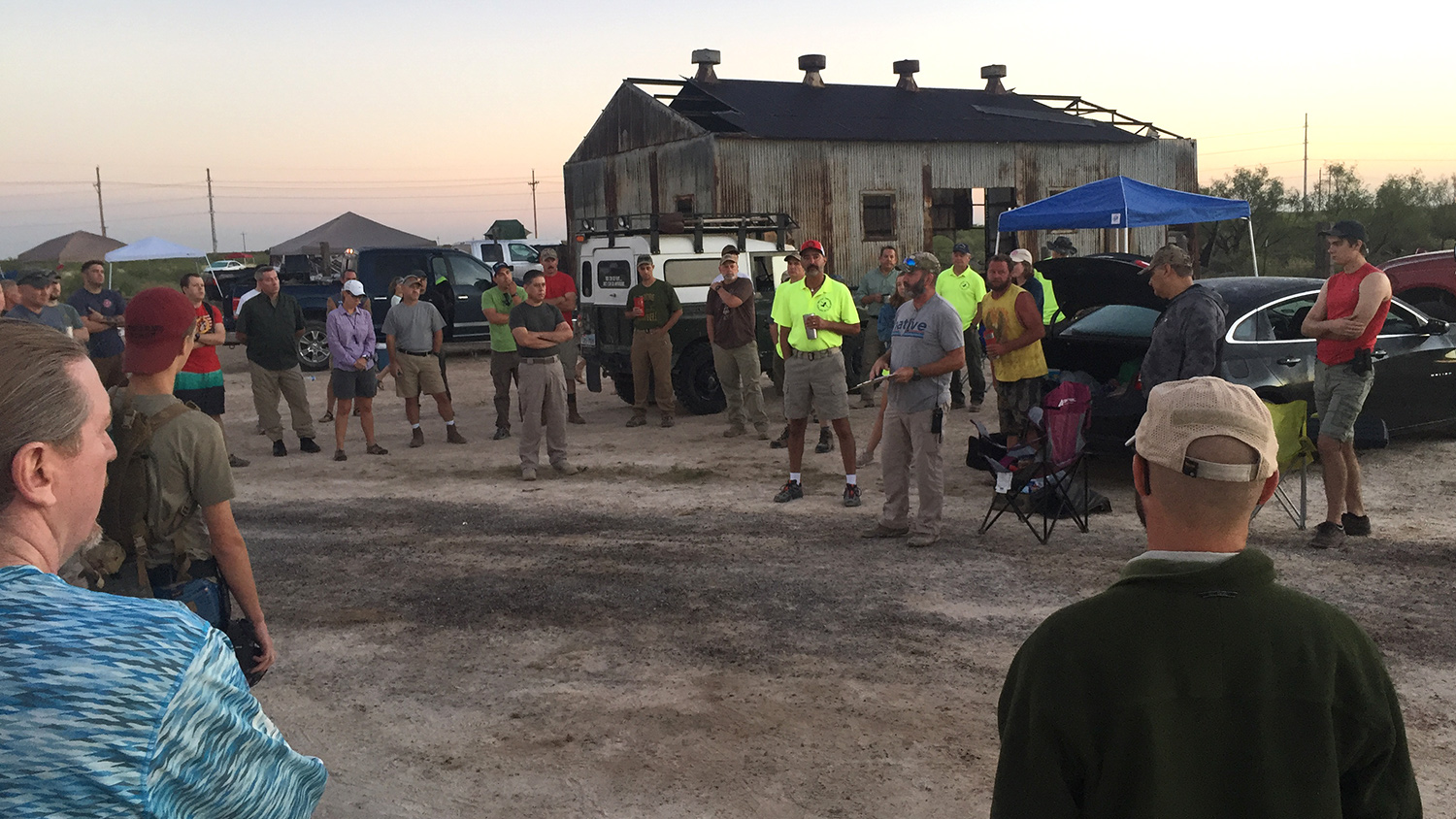 Today, Pecos is the epicenter of the latest oil and gas drilling boom in North America. Perhaps due in part to the complete lack of affordable lodging in the area, the 2018 competitor crowd seemed smaller and resembled the one I saw when I first did the event in 2010. There was not one shiny, sponsor logo-plastered shirt, or any matching team uniforms in sight. Though the host ranch location has changed, the crowd felt like a throwback.

Distances and shooting demands of this biathlon (the first of its kind) have varied from five to seven miles. This year's run was a five-mile trek with seven shooting stations. The course follows a dusty two-track road here and there, but mostly traverses desert terrain; complete with mesquite thorns, rattlesnakes; and this year, three vegetation-heavy ravine crossings—two of which entailed wading in the shallow and muddy Pecos River. All just a few miles from the final resting place of the legendary and cantankerous gunfighter Clay Allison.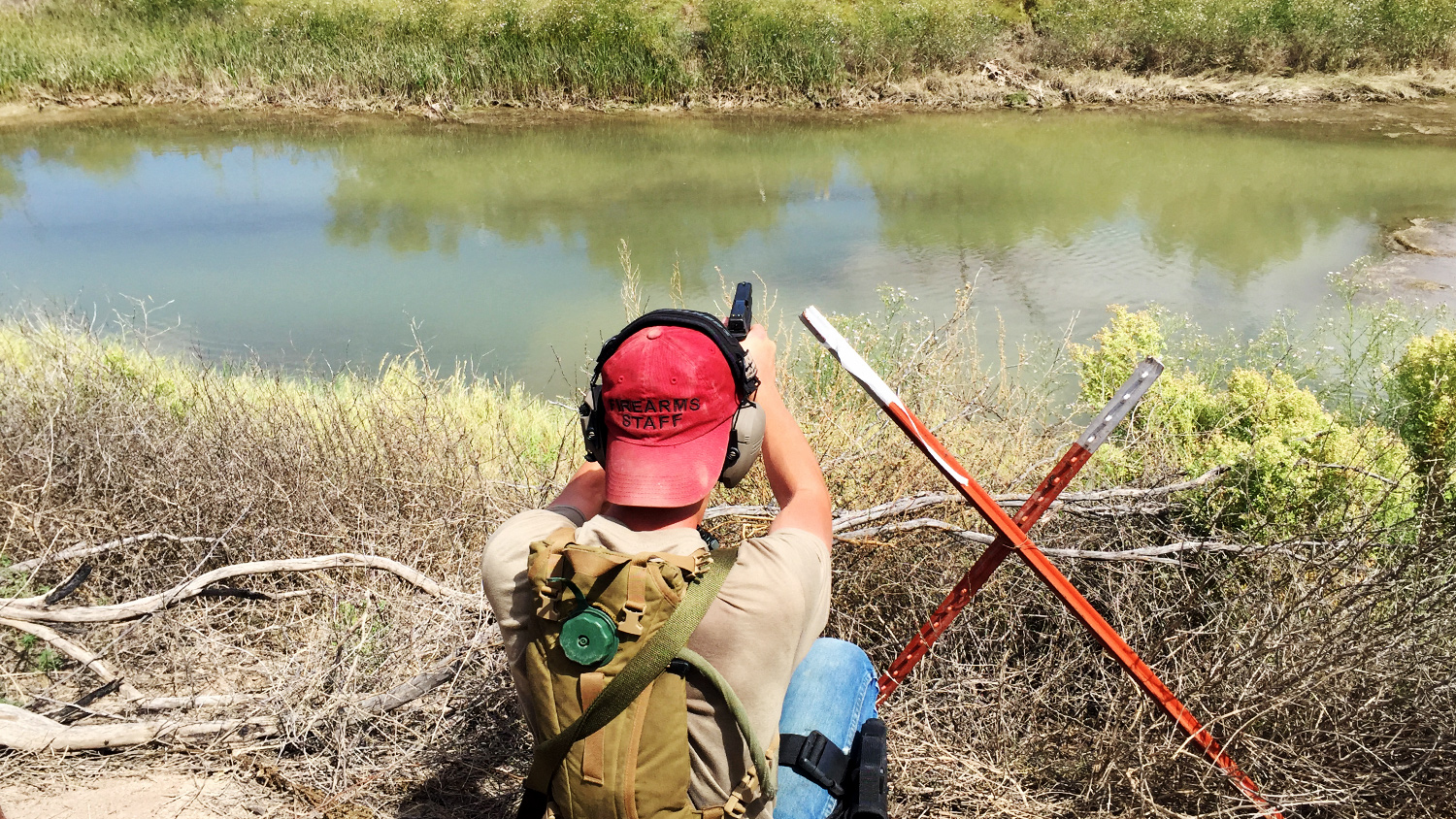 One reason I love this event is its simplicity. Instead of the thick rulebooks governing most shooting sports, this one has a few sentences: No shooting sticks or bipods. No running with a loaded rifle. No arguing with range officers. Keep your pistol holstered unless you're shooting your way through a stage or a rattlesnake. And if you're the kind of person for whom a small mishap is a day-dampener—go somewhere else.

The desert and shooting challenges apply the less congenial rules of fitness and physics, as hundreds of competitors over the years have come to learn. This is the event to do if you're interested in how you, your firearms, and gear hold up to a real test.

This year marked my fifth run at Pecos since 2010. Having spent much of the last year recovering from injuries, I'd planned on a slow finish and was hoping to compensate a bit with the competence built on some products currently on hand—a Savage MSR Recon AR-15, chambered in .223 Wylde and topped with an outstanding optic, the ATACR, a new 1-8x24 mm scope by Nightforce.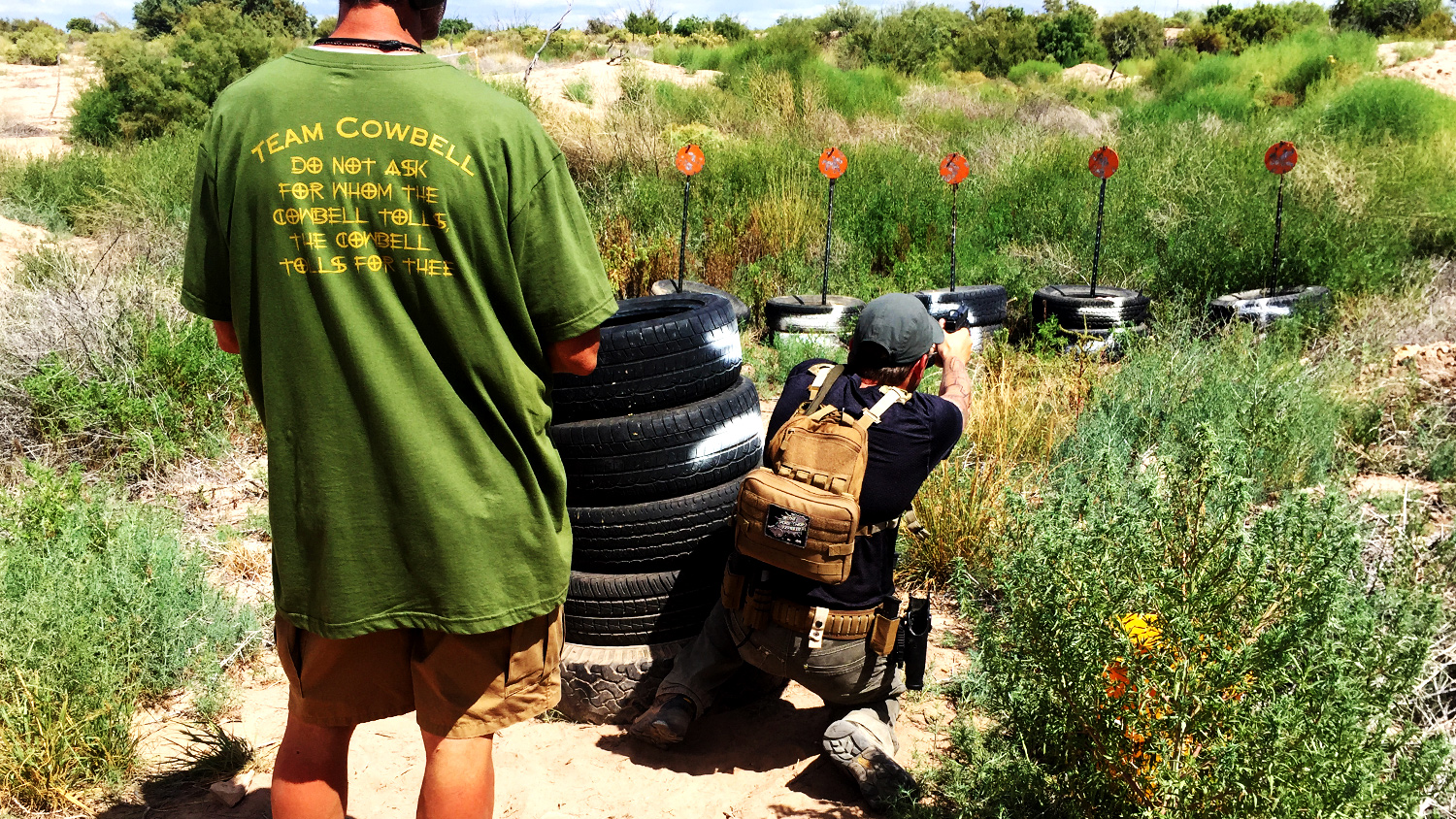 The event has been held at two different ranches since its inception. Unlike the original location, I knew this one wouldn't have distances much beyond 350 yards. My chest rig had three mags filled with economical and reliable Federal American Eagle 55-grain FMJ. I was confident after some good range sessions that the scope was zeroed with this load at 100 yards and knew my holdovers at 300, and, just in case, 400 yards.

A sling that won't chafe and can be quickly adjusted is a necessity for this event. Carrying firearms, a chest rig, and water at a jog for miles isn't the same as practicing on the square range, even for an eight-hour day. The thumb loop on Blackhawk's Multipoint Sling worked well for lengthening the sling to drop into prone or kneeling. It cinches up fast when back on the trail. As the run wore on, I was thankful for its gross-motor operation, as the precious focused energy I had left was being conserved for shooting.

I put the Recon and all the gear to more of a test than anyone intended when I ran right past Station 4. This navigational error wasn't realized until Station 6 was in sight. Turning around meant taking on both river crossings again. I did that, found my way back to Station 4, which entailed firing at a pair of steel targets from behind several barricades. The final barricade was a simple railroad tie, to be hidden behind while firing on the plates from curbside prone—something I was glad to have practiced prior to the match.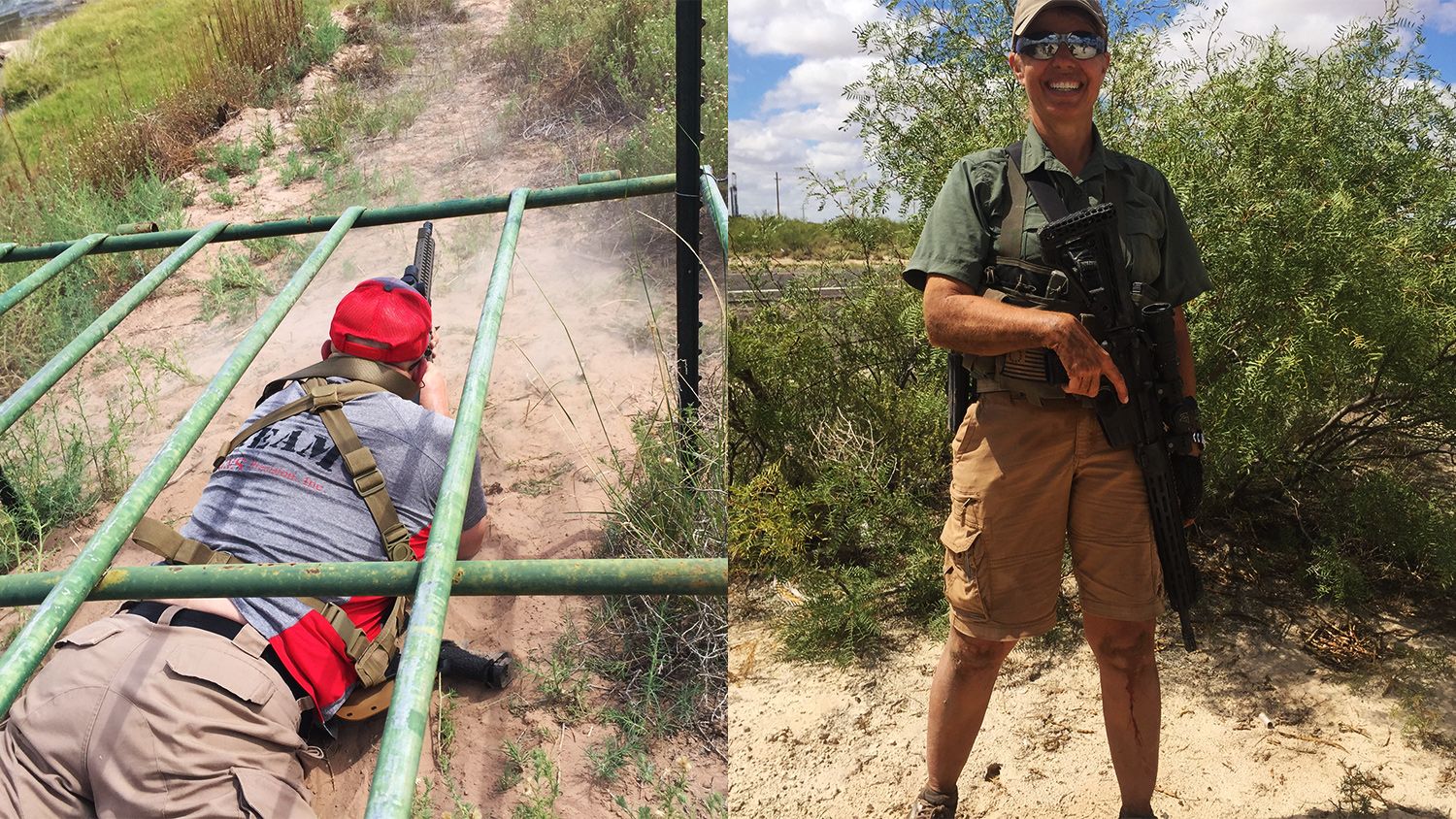 By the time I returned to Station 6, having regained directional bearings, the banks had become super-slick. Bloodied by a catclaw bush and spent, I had to lay the Recon in the mud to maintain traction and pull myself up from the river by the rope secured there. Neither rifle nor scope cared though, and they finished the event with no loss of function or accuracy.

Even with an embarrassing error on my part, it's rewarding to complete the Pecos Run n' Gun in the Sun. Its combination of desert environment and shooting challenges make for a brutal, yet refreshingly bureaucracy-free method by which to judge one's own preparation of gear, body, and mind.