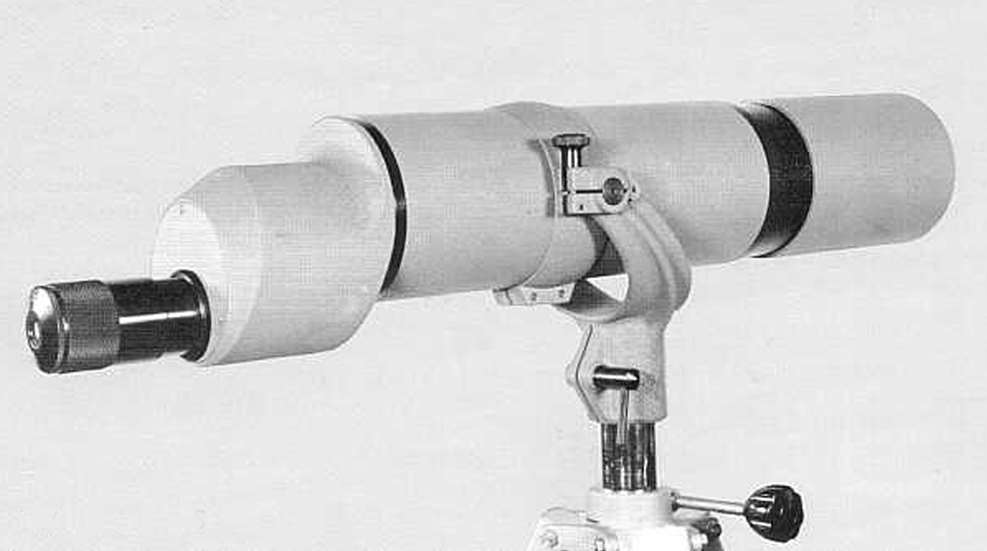 A reader submitted this question about a classic optic from the golden age of team high power rifle competition, the Unertl 100 mm Team Spotting Scope.
Q:  Could you inform me as to the makes and power of the spotting scope used in this picture?
A:  The 100 mm Unertl Spotting Scope was designed to meet the requirements of team coaches to spot shots at long range and reading the mirage in high-power matches. Military high-power rifle teams mainly used these so called "team scopes."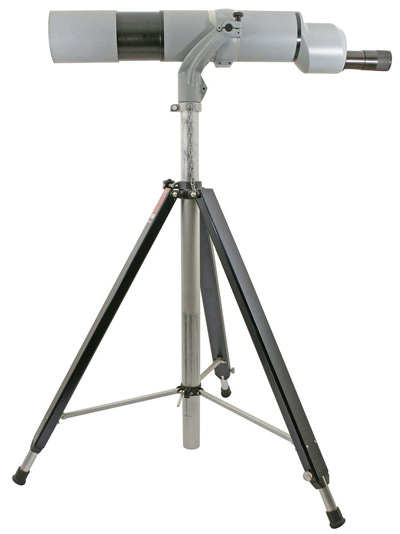 The Unertl Spotting Scope is a high-quality scope, and is mostly made from aluminum alloy with a light gray, wrinkle paint finish. The scope rests in a yoke enabling easy insertion and removal of the telescope from the tripod. The lower portion of the yoke fits the cylindrical column of a large metal tripod. A wooden carrying case houses the telescope, yoke, tripod and extra interchangeable eyepieces.
It has a 100 mm coated prismatic aperture objective. The front end of the scope has a sunshade, which can be extended to around 5 inches when required.
Pulling or pushing the eyepiece in or out can focus the scope with the fine focus being adjusted by rotating the eyepiece. The standard ocular eyepieces are 15x, 24x and 32x.
The scope itself weighs about 13½ pounds and the overall length is 29⅞ inches. Today, smaller, lighter spotting scopes are replacing the Unertl team scopes on the firing line because of its considerable weight when attached to the tripod.
These scopes are no longer being made, however, a used one can occasionally be found for sale in the $3,000 to $5,000 range.
Please submit your questions to [email protected].
---
See more: