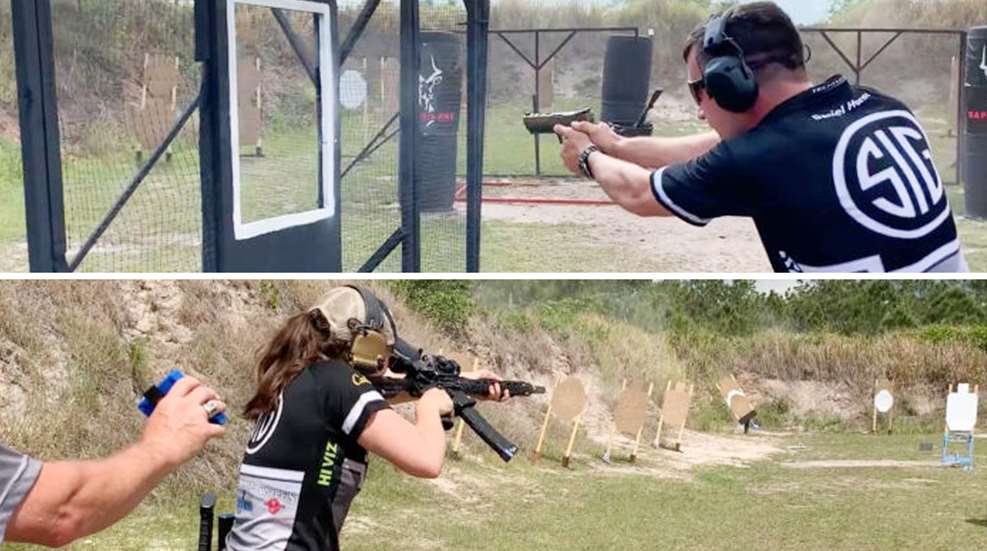 It was just a few months ago that Team SIG set the world speed shooting record in Las Vegas before SHOT Show 2019. Now, Team SIG stole the show at this year's USPSA Multi-Gun Nationals, with Daniel Horner claiming the Tactical Optics division title and Lena Miculek at the top of the leaderboard in the Ladies Open division.

The 2019 USPSA Multi-Gun Nationals, held April 3-7 at the Universal Shooting Academy in Frostproof, FL, had 180 shooters competing across twelve stages. The shooting distances ranged from five to 415 yards.

Daniel Horner is no stranger to the winner's podium at the USPSA Multi-Gun nationals—he's an 11-time champion, competing for many years with the U.S. Army Marksmanship Unit (AMU). His best times this year were at Stages 6, 10 and 12, finishing all three in first place. Notably, his time for Stage 10 was 28.01 seconds. Horner's final score was 1084.8821.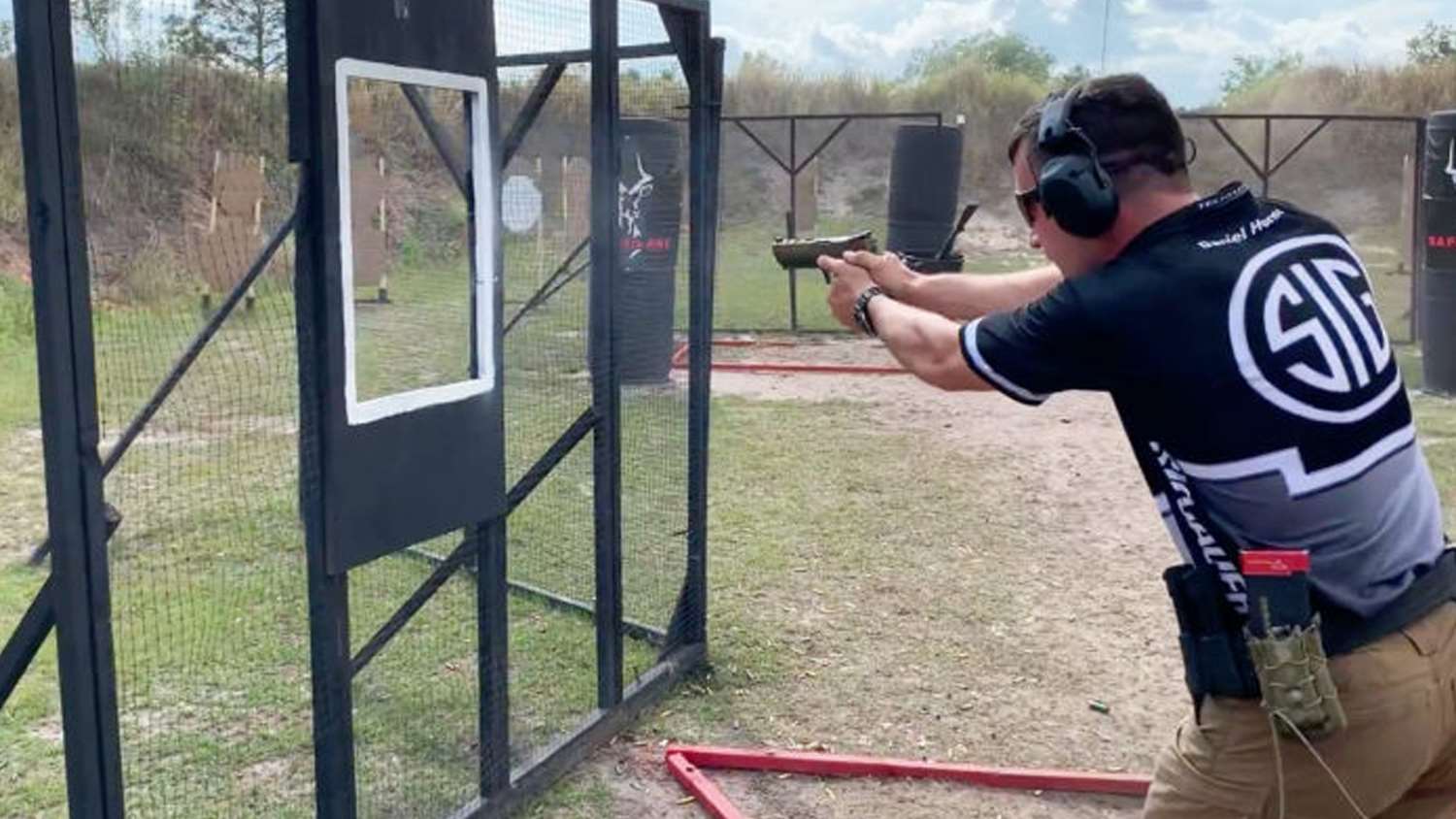 He noted that although he has participated at this match for many years, this was the first time competing for SIG Sauer.

"This win was particularly special to me because it was my first time competing at the USPSA Multi-Gun Nationals as a member of Team SIG," says Horner, adding, "Heading into the three-day competition I had two goals, first to bring home a win for Team SIG, and second to showcase the elite performance of the wide range of SIG Sauer products. I am pleased that I achieved both goals."

Horner won the Tactical Optics Championship with the following gear: SIG Sauer P320X5 pistol, along with the company's Match Elite 9mm pistol competition ammo; for rifle, it was the SIG M400 with the Tango 6 1-6x24mm riflescope shooting SIG Match Elite .223 Rem., FMJ Elite Ball .223 Rem. and Varmint Hunting .223 Rem. long-range ammo. Additionally, he utilized SIG's Kilo 2400 rangefinder to assist him for the long-range portions of the match.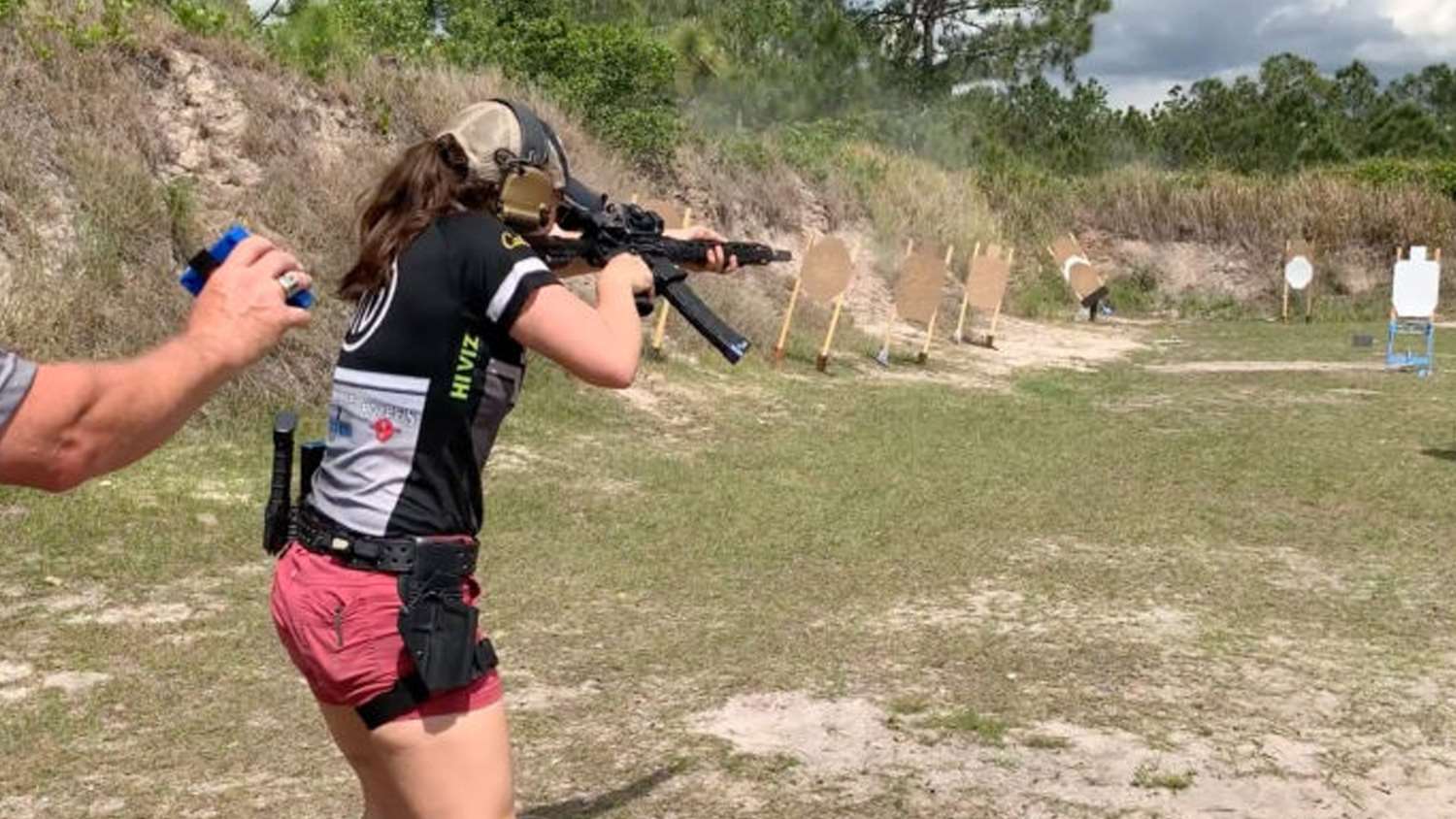 Not to be outdone, Lena Miculek triumphed in the Ladies Open Championship with a final score of 825.2608, which was also good for eighth place overall in Open division. Her best performance was Stage 9, where she earned the third highest stage time with 33.55 seconds.

"For my first competition of the year I couldn't be happier with my results," says Miculek. "Winning the Ladies Open division title at the USPSA Multi-Gun Nationals was one of the goals I [set] for myself this season, and it comes as a result of dedication to my training and the reliability, accuracy, and performance of my SIG Sauer equipment."

Miculek was using the following gear: For pistol the SIG P320X5 with Romeo 1 optic, along with SIG Sauer Match Elite 9mm competition ammo. For the rifle stages, Miculek used the SIG M400 rifle with Romeo 3 optic, and Match Elite .223 Rem., FMJ Elite Ball .223 Rem. and Varmint Hunting .223 Rem. ammunition. Like Horner, for long-range shooting, Miculek was using SIG's Kilo 2400 rangefinder.

Additional reading: 9 Things I Learned From My First USPSA Match.