by
posted on September 4, 2019
Support NRA Shooting Sports USA
DONATE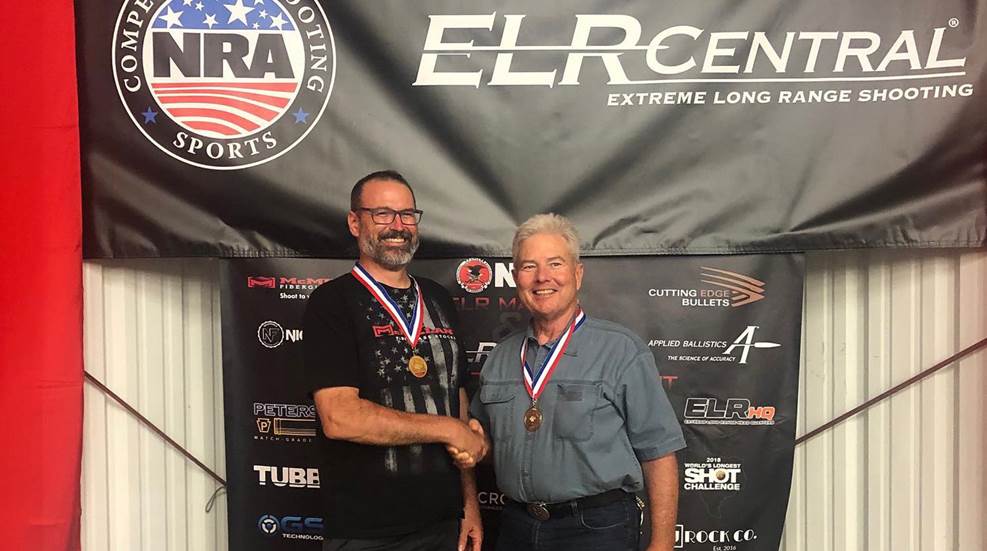 The 2019 NRA Extreme Long-Range Championship was conducted at Indiana's Camp Atterbury from August 21 to 23 during the NRA High Power Rifle Championships. At the match, competitors engaged targets at ranges out to 2,150 yards.
Raymond Gross won the ELR Light class with a score of 88699, which was the highest score posted at the match. The ELR Light class is for shooters using rifles that are .338 cal. and below, which must weigh under 25 pounds. This weight limit includes anything attached to the rifle, such as the scope, bipod, sling, etc.

Gross was quick to praise his teammates. NRA ELR competitors are allowed one coach and one spotter for each shooter.
"[I] won the Light Gun ELR National Championship with the help of my Team McMillan/GPG teammates John Droelle and Daniel Pohlabel," said Gross.
He also gave thanks to Kelly McMillan of McMillan Fiberglass Stocks who was a sponsor and was on-hand at the championship to provide expertise.
Gross was using a 33XC rifle that belonged to fellow ELR shooter Paul Phillips.
"I let Ray shoot my brand new 33XC and he kicked butt with it. He not only won the NRA ELR Light National Championship, but he finished with the highest score of both classes," said Phillips.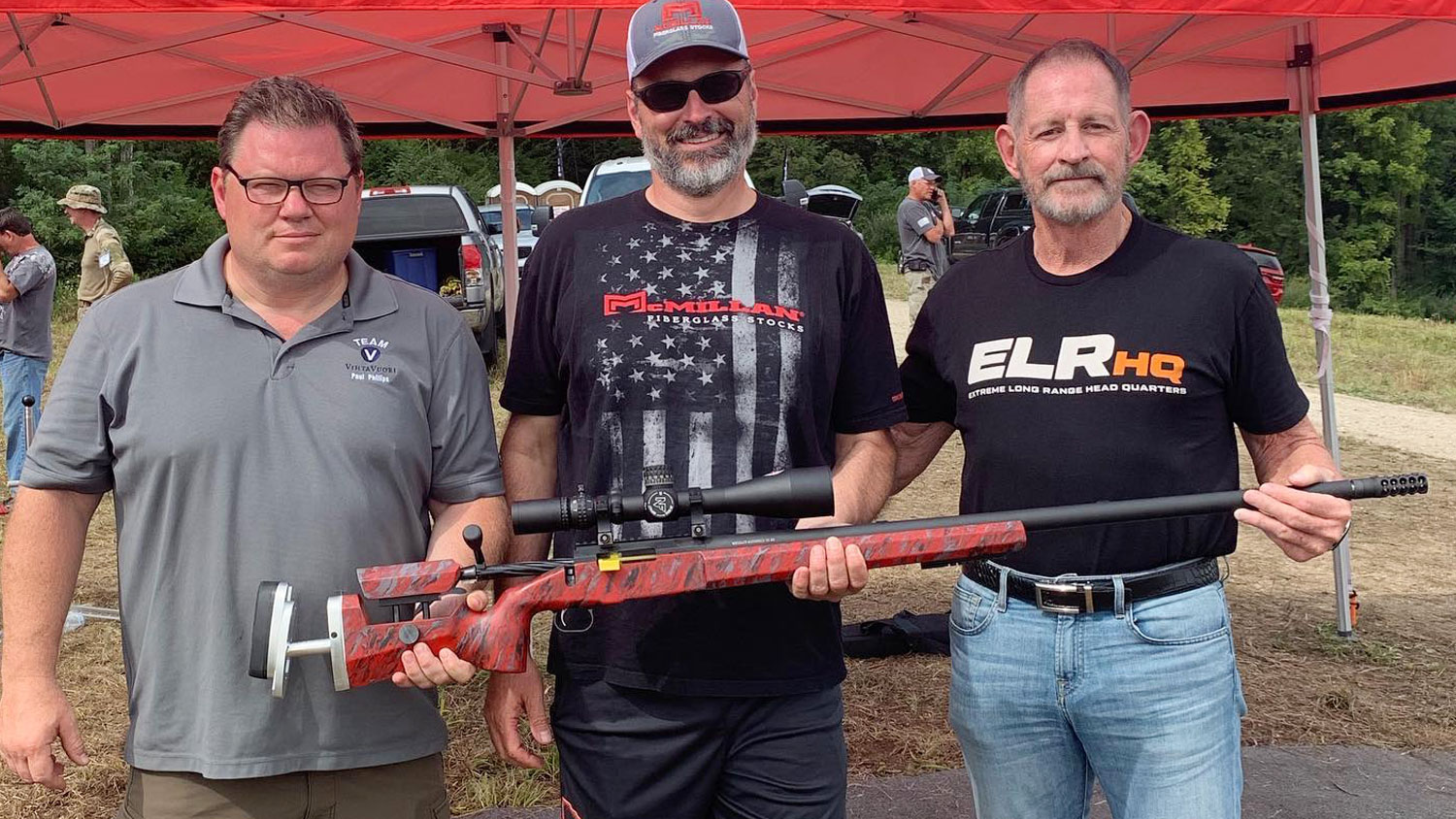 Here are the top 10 ELR Light class shooters and scores for 2019.
Raymond Gross, 88699
Daniel Pohlabel, 72410
Randy Wise, 71148
David Tubb, 70958
John Bentsen, 44878
Rusty Newton, 34853
Brian Wink, 34194
Thomas Myers, 29471
Gregory Kotlinski, 17995
Calvin Lawson, 15562

As for the ELR Heavy class results, high power rifle shooting legend David Tubb won with a score of 88690. In the ELR Heavy class, rifles must be .50 cal. and below and weigh under 50 pounds, including all accessories.
"[I] won the Heavy Gun class at the NRA ELR National Championships with a TUBBGUN in 37XC. I'd like to thank Paul Phillips who spotted for me," said Tubb via his Facebook page.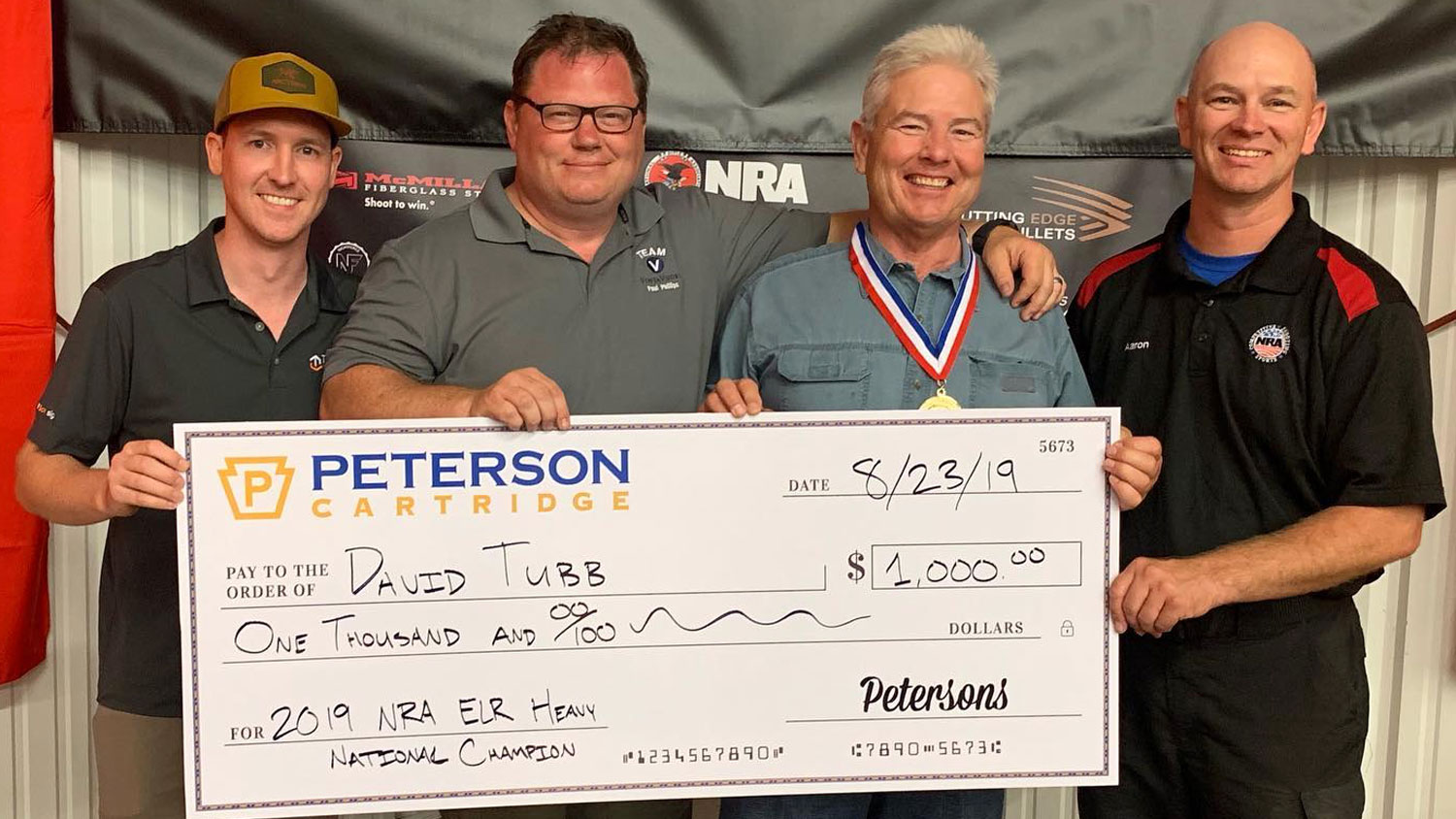 Tubb also finished in fourth place in the ELR Light class competition.
Here are the top 10 ELR Heavy shooters and scores for 2019.
David Tubb, 88690
Stanley Cutsforth, 81529
Edward Faber, 71910
Bryan Litz, 71410
Brian Wink, 65055
Christopher Palka, 59904
Adam Kodra, 59798
Justin Kirk, 57789
Gregory Kotlinski, 57003
Paul Phillips, 50884

You can view the final rankings at this link.
Shooters entered the match only with the knowledge that they would be engaging four targets located at distances ranging from 1,500 to 2,150 yards. The format is five rounds for each of the four targets, which are 36-inch square plates.
To make it easier to spot hits, Match Director Clay Rhoden utilized the Targetvision camera system. Target flashers were also used to identify successful impacts.
And if all this isn't enough, a new extreme long-range world record was set at Camp Atterbury this year. Randy Wise, shooting from a cold bore, went three for three at a 36-inch square white steel plate, setting a new ELR Central world record. Read all about Wise's accomplishment here.
Photos courtesy of Paul Phillips-GPG/Facebook.