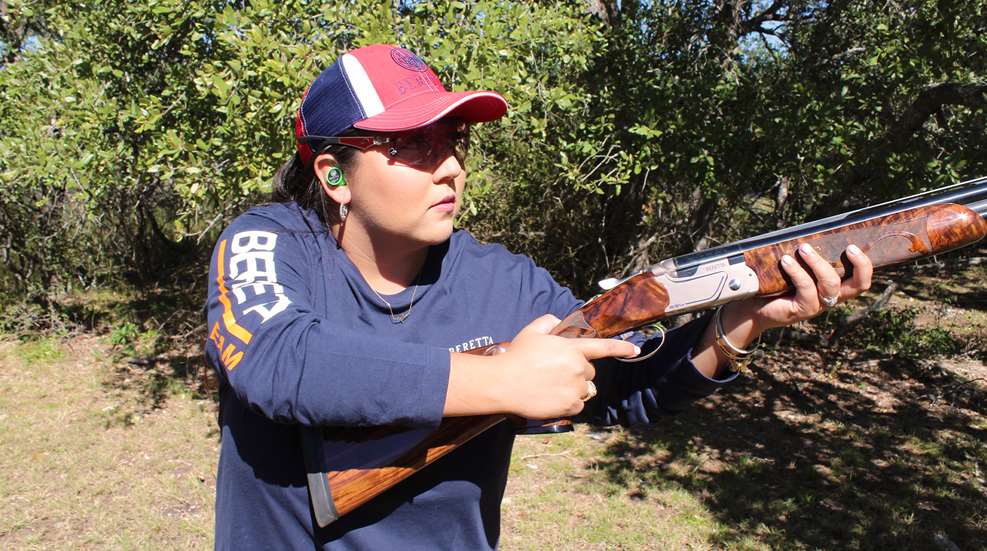 Meagan Harrington logged wins in 2020 at both the North Central and South Central Regionals, then continued the hot streak in 2021 by winning the Northeast Regional and FITASC Trophy at the 2021 U.S. Open.
Meagan flew to Hungary last July for the 2021 World FITASC, where she took the Lady HOA on the world stage, flanked by two former World FITASC winners—third place Beatriz Laparra Cuenca of Spain and runner-up Inna Alexandrova of Russia. "It was such an amazing experience. It was the culmination of years of hard work" she said.
She wrapped up the 2021 shooting season by standing on the topmost step at the NSCA Nationals in San Antonio by winning Lady HOA by two birds (272 of 300) over her closest competitor. It was a dream come true for the young Texan.
Originally from Corpus Christi, Texas, Meagan now resides in Houston, where she's a nursing major at University of Texas Health Science Center. She recently graduated from Texas A&M with a public health degree. She says education has always been first and foremost in her life. She plans to pursue a career as a nurse anesthetist.
Meagan began her shooting career in the 4H shooting program and logged seven 4H Texas State HOA Lady titles. While at Texas A&M she participated in ACUI competition and earned two ACUI Collegiate National Lady Championship wins.
A 32-inch barreled Beretta 694 is Meagan's gun of choice. She used it to win the Northeast Regional shortly after getting it back from Wenig for a custom stock. A month later she took it to Hungary, where the rest is history. Her chokes of choice are Beretta modified and improved modified.
Meagan thinks the visibility with the 694 sets it apart from other guns, saying she can see "through the gun," especially shooting trap type targets on the FITASC field. "I really feel as though I have a competitive edge with the 694. It's a premium gun at a fraction of a premium gun price. I think it's one of the best guns on the market, period." She says adjustable combs are useful for maintaining a good gun fit—especially for women, due to periodic fluctuations in body weight.
Learn more about NSCA.
---
Read more:
2021 NSCA Champion Joseph Fanizzi: 'Hard Work And Dedication' Key To Victory