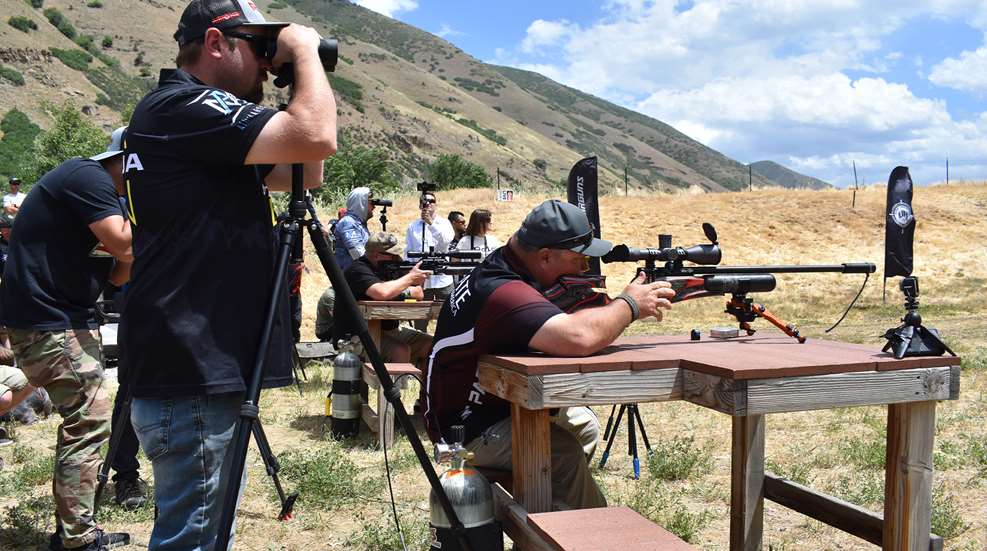 To me, international competition always seemed to be an expensive, largely unattainable and incredibly far away proposition. I thought matches were conducted every few years, such as the Palma World Shoot and the Olympics. Attending the 2022 Rocky Mountain Airgun Challenge taught me that I was wrong.
Justin Jacobson founded Utah Airguns in 2016, a retailer of airguns, accessories, scopes and more, while sharing his passion for airgunning. This is reflected in Utah Airguns' staff—all airgunners armed with firsthand knowledge. For the past few years, Jacobson and his business partner, Austin James, have been running what some call the "world championships of airgunning."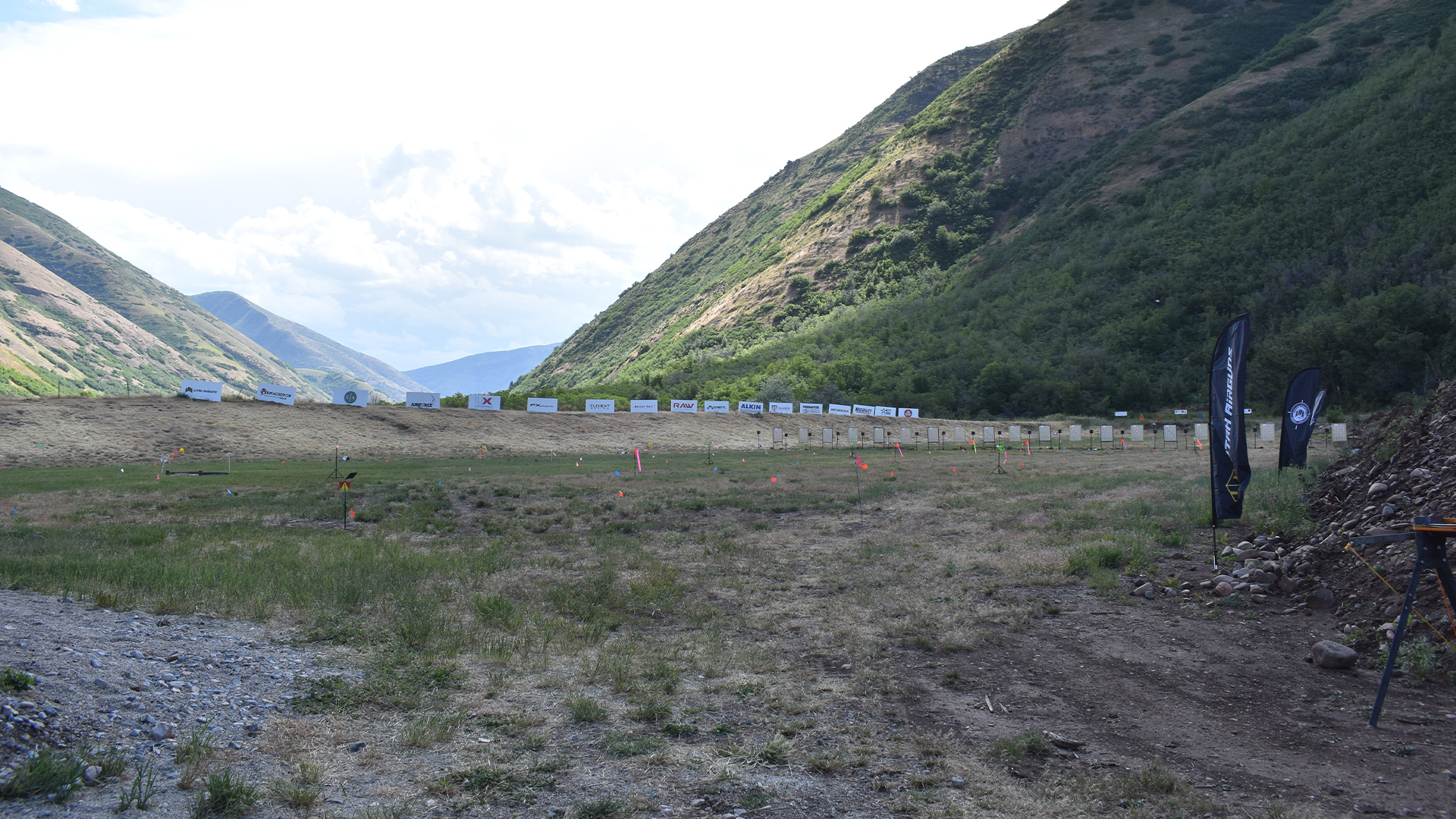 Making its debut in 2018, the Rocky Mountain Airgun Challenge (RMAC) stemmed from Justin's desire to create a unique competition using elements drawn from traditional rifle matches. This year's event, held at Garth Killpack Shooting Range in Springville, Utah, attracted more than 200 competitors from 12 different countries including South Africa, Sweden, Norway, Mexico, Spain and England, plus 300 spectators. Austin James said RMAC is the biggest airgun match in the world.
According to Jacobson, approximately 30 percent of the 2022 competitors came from outside the United States. Held in June every year, the competition begins as soon as registration opens; all spots were claimed in a few hours with a lengthy waiting list. Spectators are encouraged to attend and watch competitors vie for $100,000 in prize money.
When I first heard about RMAC, I was incredulous. Largely unfamiliar with precharged pneumatic airguns, I pictured the break barrel and BB guns that I loathed pumping before my shooting career began. In reality, some PCP gun prices will rival those of centerfire precision rifle rigs, complete with accessories. Customization options abound, and the space is growing. Unlike the largely unchanged high power rifle world that I grew up in, innovation reigns supreme in airguns. From Jacobson, "RMAC has molded how airguns are manufactured today, having different slugs and barrels to mimic rimfire competitions." This sentiment extends to the use of high-end bipods, bags and accessories seen in the precision rifle world, such as ARCA rails.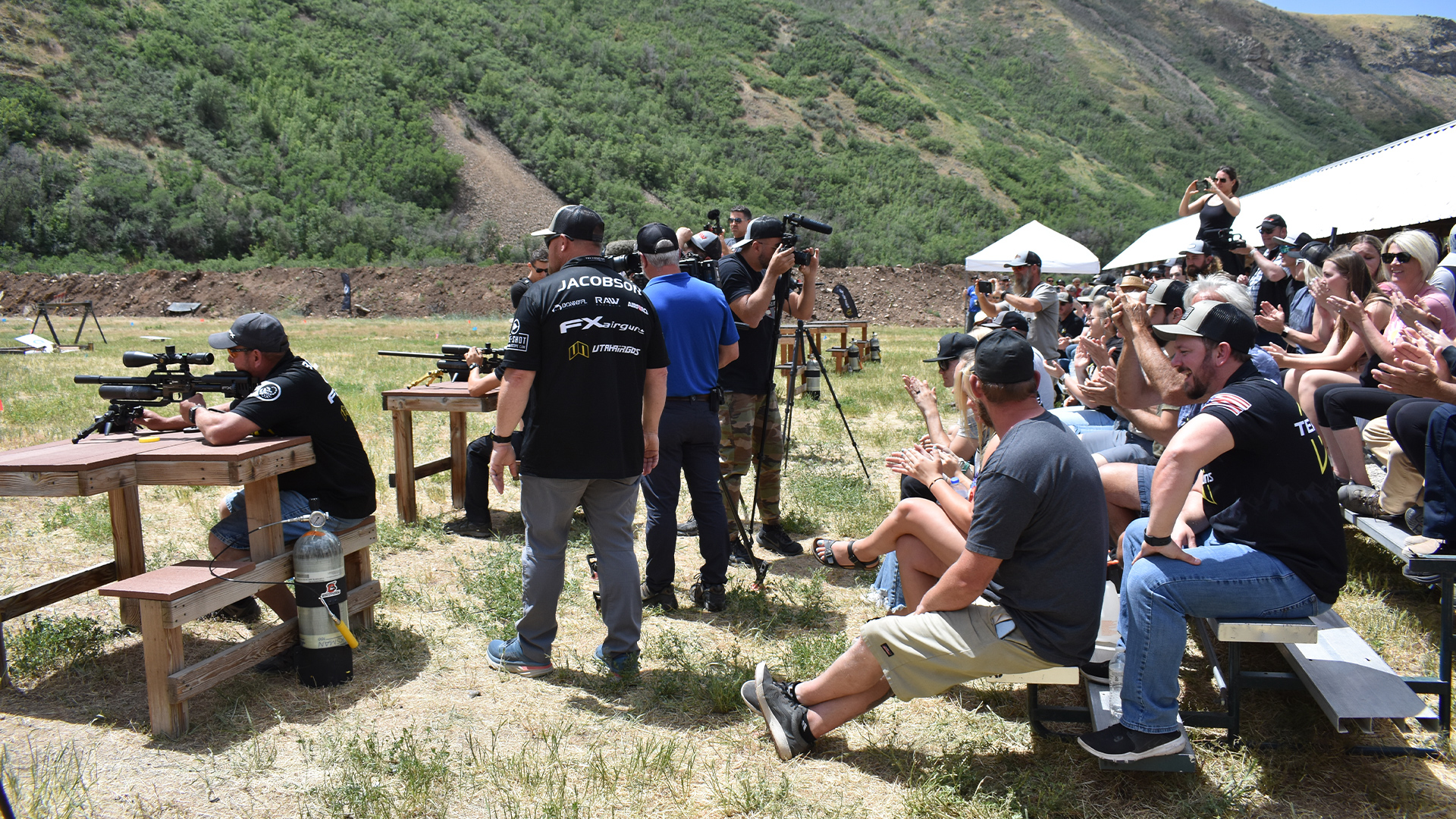 RMAC has four events: 100-yard benchrest, the precision marksman challenge (PMC), speed challenge and the big bore slug gun challenge. Austin James said the speed challenge is the top spectator draw.
Competitors are split in two divisions: pro and sportsman. While the pro division boasted bigger prizes and some different stages, there was no clear divide between participants in either division. Top scores in sportsman rivaled those of the pro shooters. The idea was for new shooters to compete in sportsman, but many entered pro regardless. At registration, each competitor pulled a dog tag marked with bench number and relay out of a bag, adding them to the colorful collection of tags for other events tucked inside a clear plastic name badge. Each benchrest competitor fired two qualifying rounds over two days in hopes of making the final. Shooters had 30 minutes to fire 25 bulls for score with unlimited sighters on five sighter bulls. The maximum score for each bull was 10 with Xs as tiebreakers. The top shooters from each relay advanced to a high-pressure final round with only scores from the final counted.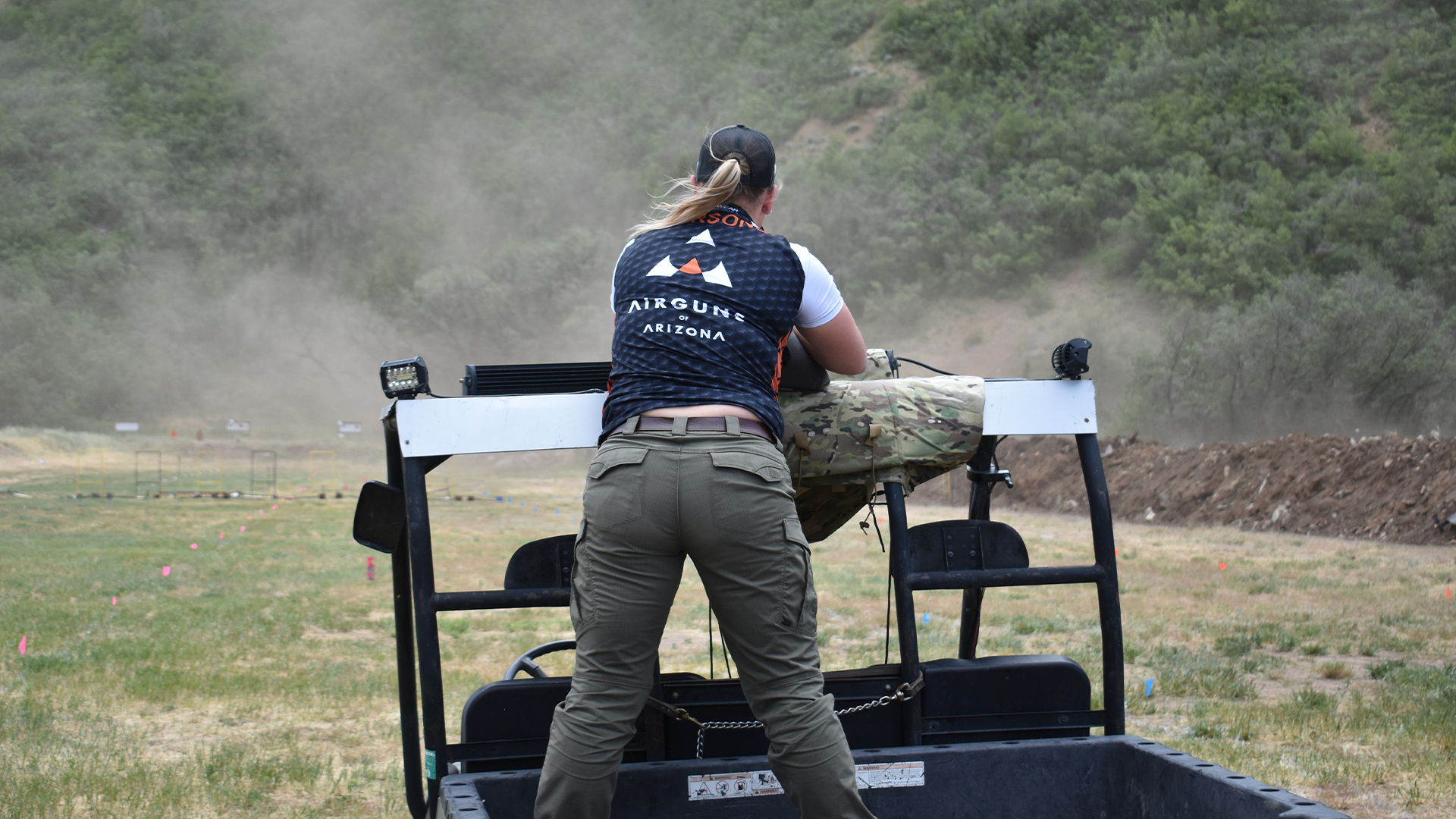 The precision marksman challenge (PMC) resembled NRL22, but with extreme obstacles including an armored personnel carrier (GPV) and a firetruck. Shooters rotated through stages as part of a squad, engaging reactive steel targets from multiple positions. Each stage had a clever name ("Not so Lonesome Dove") and a set of instructions detailing the order, sizes and distances of targets. Most of these stages were released prior to the event, affording competitors the opportunity to practice. Others—such as the GPV stage—were an exciting surprise.
The pro division had 10 stages, while sportsman had six. To prepare, I attended an NRL22X match which I quickly discovered was not especially airgun-friendly. Many of the stages had obstacles that my FX Impact M3 was too bulky to fit through, making completing certain stages impossible. RMAC's PMC stages were quite the opposite, designed with challenging but attainable targets and obstacles ideal for guns with larger bottles. Both slugs and pellets were permitted in this event.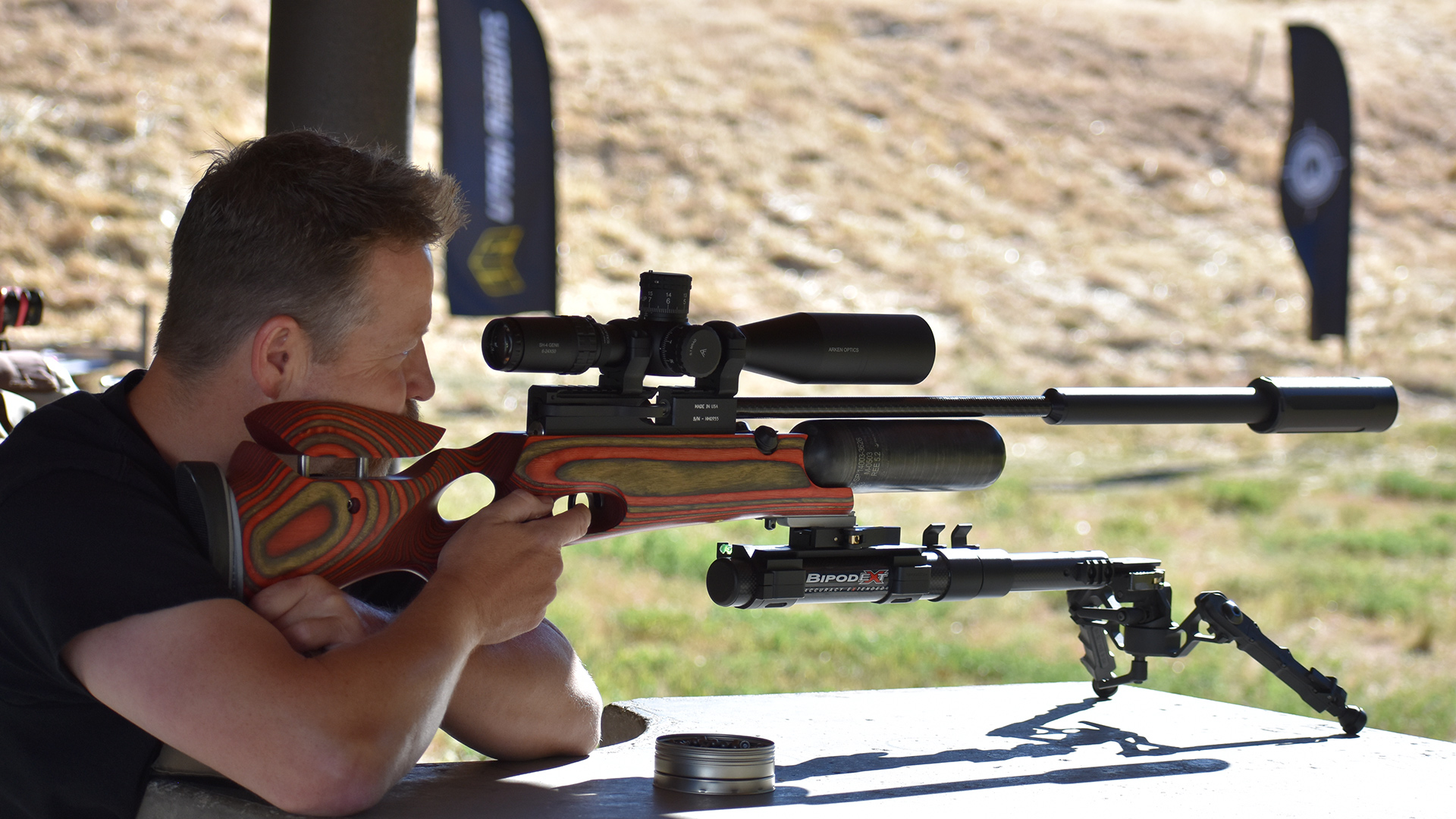 The most anticipated event each year is RMAC's speed challenge finals. Competitors earned spots in this fast-paced event by placing at the top of their assigned squad. Each squad rotates through a series of stages with competitors taking turns in head-to-head shoot-offs. All stages had reactive steel targets with two banks of matching targets in two contrasting colors. Two competitors advance to the line at a time, racing to see who could knock down their targets the fastest. Stages had a par time of 45 seconds, but one of each pair always finished before then. Most stages included a stop plate to settle any disputes. A stage win is worth 10 points, with an extra point awarded for a clean run. Competitors always started with a magazine containing no more than eight pellets, cementing the need for a magazine change on most stages.
My favorite stage at the competition was "Luck of the Draw" in speed challenge. It wasn't my performance, but the stage design that burned into memory. Shooters started from the bench or prone with a magazine inserted. Four targets hung at 50 yards—a diamond, spade, club and heart. Stacked on each bench and shuffled before each shooter was a stack of large, wooden cards, beautifully engraved with the Utah Airguns logo. To begin, each shooter flipped over one card, fired at the corresponding target on their bank, and continued the process until all four cards were exposed. The trick was shooting all four targets once more in the same order the cards were drawn before shooting the 30-yard stop plate, something a few shooters forgot about.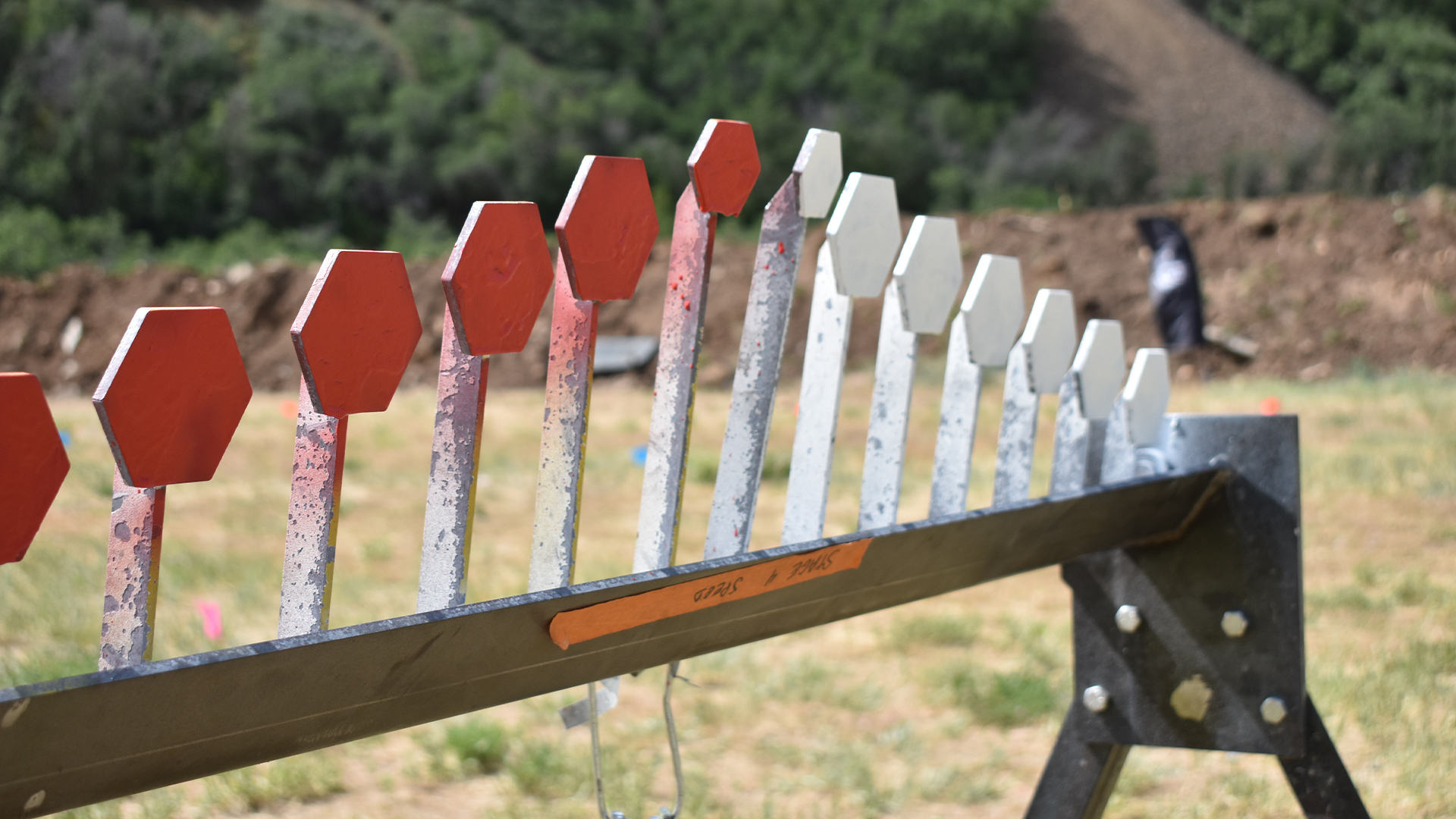 The finals were a sight to behold. Never have I seen so much energy and excitement on one range. A crowd gathered on bleachers placed behind shooters, spilling out behind and up onto the surrounding hill. Rossi Morreale, host of "American Airgunner," narrated the event like a game-show host, providing colorful commentary to the delight of finals competitors Jaiden Tuckett and Alex Hatfield, who turned to one another and laughed. Both Utah Airgun employees, they reportedly spent many hours racing each other on targets at an indoor range. As the final two in the pro speed challenge, the duo would now be doing the same thing, but with a solid crowd behind them and cameras rolling. Each claimed one of the three rounds on the Know Your Limits target, adding to the tension. The crowd stayed surprisingly quiet as targets flew down, waiting for pellets to hit steel. Twenty-year-old Alex Hatfield claimed top honors, earning him $7,500 and an ALKIN compressor.
Some have called the big bore slug gun challenge the most underappreciated event at RMAC. Pushing the limits of modern air rifles, here steel targets are engaged anywhere from 75 to 300 yards. Rifles must have a minimum of 140 foot-pounds of energy, so the guns on the line are much different than those used in the benchrest, PMC and speed competitions. Eight targets in total graced the mountainside, with shooters given 120 seconds for two shots at each target.
MATCH DEBRIEF
I competed in everything except the slug challenge. I am no stranger to rifle competition, but discovered airguns have a learning curve. Mechanics and shooting fundamentals are the same, but the guns aren't as hardy as traditional firearms and maximum accuracy is still being explored.
Though I shot all events with one gun, most people had a different set-up for each event. Looking to the future, I'd prefer the same. Needless to say, that could get expensive and this match is doable with one gun and different tuning and projectiles. I left my gun tuned for both pellets and hybrid slugs, but I would have performed better in PMC with a more traditional slug and different tune.
Competitive shooters generally transition well to airguns. Brian Nelson, 3-Gun champion and USPSA Grand Master, made the speed challenge pro quarter-finals with a borrowed gun during his first day. In addition, Brady and Luke Lawing, both 3-Gun competitors, also performed admirably in this event. As for pro division PMC, precision rifle shooter Boyd Linder topped the leaderboard, also claiming second in the slug challenge.
2022 ROCKY MOUNTAIN AIRGUN CHALLENGE LEADERBOARD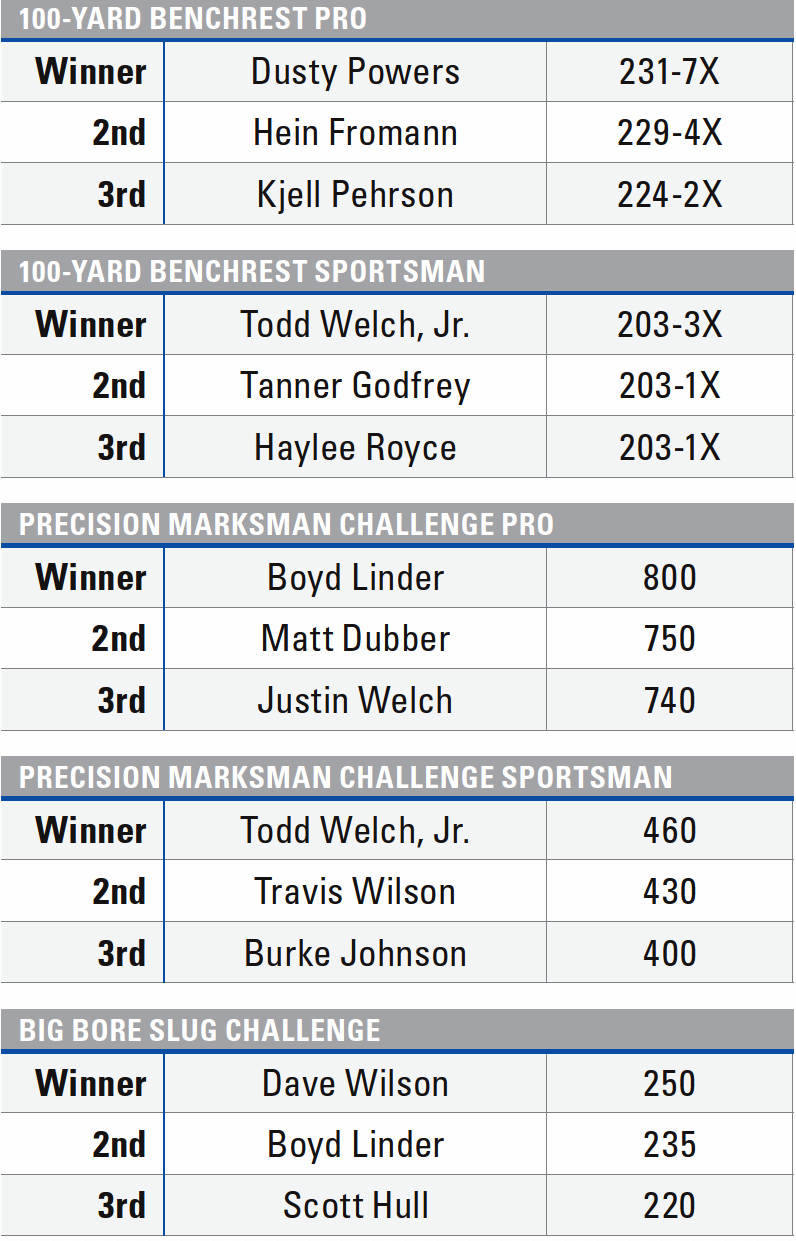 WHY RMAC?
Big sponsorships and big prizes certainly have something to do with it, but every competitor I spoke to attributed much of the draw to the community. All shooting sports have their own community and each is a bit different. What impressed me most about the airgunning space was the willingness of shooters of all levels to lend equipment and help others, even with thousands of dollars on the line. It wasn't just the competitors. One manufacturer even replaced a Range Safety Officer's expensive pair of binoculars lost during the match. Though the pair was hopefully picked up by accident and not stolen, the gesture remains. Both competitors and manufacturers came to RMAC for the fun of the sport and to push the limits of their gear. Though not everyone spoke the same language, they all shared the same passion.
You can view the full results of the match at rockymountainairgunchallenge.com.