Make no mistake, this article is not the perspective of a national or world champion
—
or even a seasoned competitor. It is the perspective of someone who up until this point has only participated in one local USPSA match. Until six weeks ago, I had little to no familiarity with the sport of practical shooting.
The shooting sports vary across multiple disciplines. Each is defined by differences in popularity, equipment, participation, shooting distances, level of commitment, required athleticism, minimum investment and a myriad of other factors. I explored a variety of shooting disciplines over the last few months, discovering that entry-level USPSA participation requires a minimum of investment. Shooting 150 rounds of
factory 9mm ammo
from a
production handgun
at short range seems to me considerably more cost-effective, achievable and practical than shooting big bore rounds from a custom, high-power precision rifle at
1000 yards
.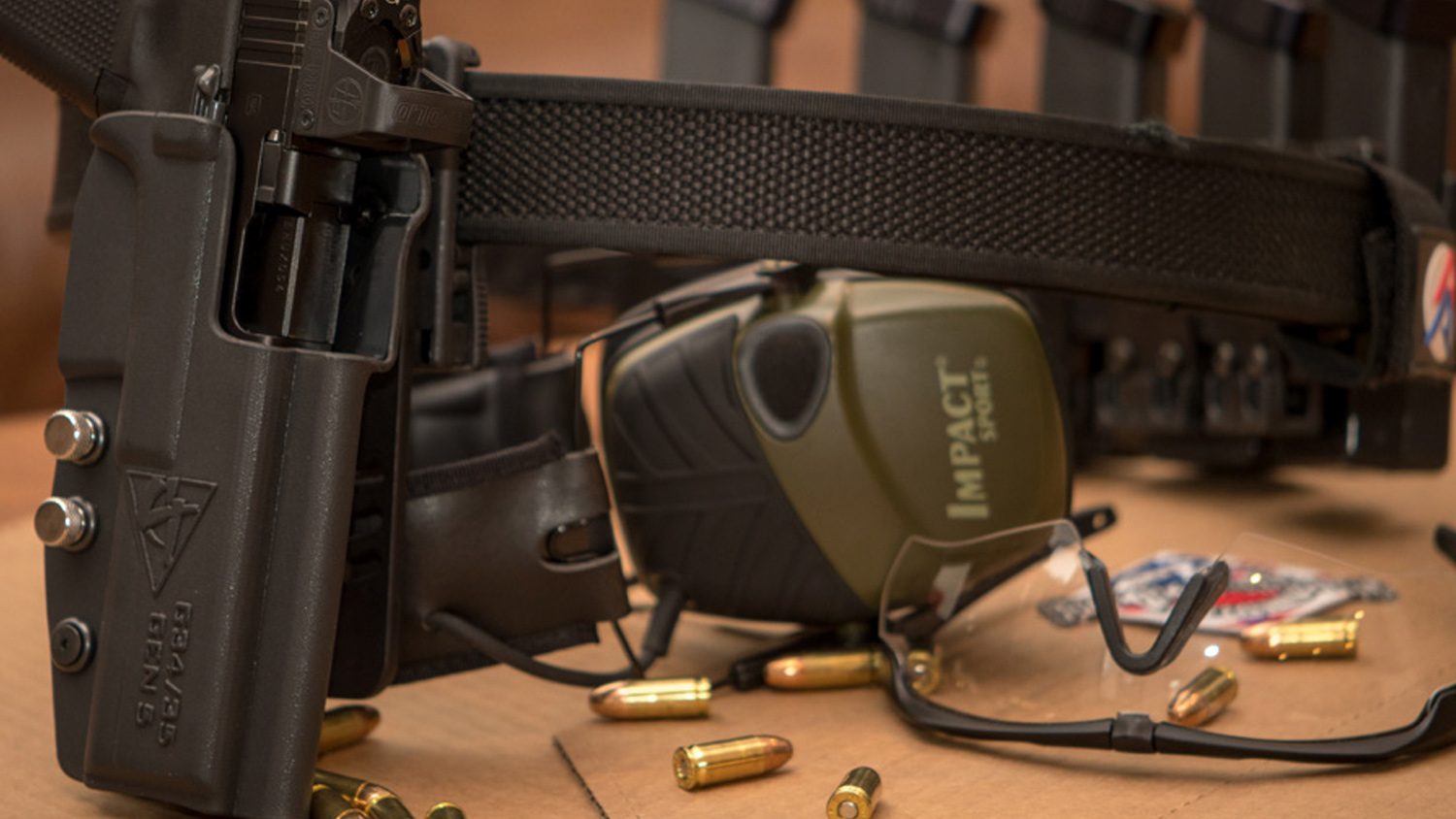 Upon reflecting on the events and my initial beliefs leading up to my first match, I was surprised how incredibly easy it was to get into USPSA practical shooting. I am not suggesting the sport itself is easy. My first experience participating in an actual match was shockingly challenging, compounded by my own nervousness and anxiety. However, the sport is effectively structured to accommodate beginners while providing the rigor required to be considered a serious competitive sport.
Here are nine recommendations for newbies gathered from my experience thus far.
1.  Get the app.

After joining USPSA, download the
mobile app
, which boasts multiple useful resources. From the app I found a local club and was able to register for a match, also providing access to rulebooks and classification diagrams. The classification diagrams were a useful resource for understanding what to expect with stage layout, courses of fire and procedures.
2.  Visit YouTube.
If you want to know what it is like to shoot a USPSA match,
watch a few YouTube videos
. It is fast, exciting, and who does not want to shoot like John Wick? But here is the truth
—
you will not shoot like the people you see on YouTube (at least not your first match). I assumed before attending my local match that most would be shooting very fast and very accurately, exactly like the guys I watched on the online videos. After watching dozens of them, I was convinced that most competitors must have the Grand Master-level shooting skills on display by the people in these videos. Those assumptions made me nervous and hesitant to compete. To my surprise, at my first match I quickly learned that most shooting is not quite YouTube-worthy, although the match I attended had some very good competitors.
[Editor's note:
Watch our six-part pistol video series featuring Brian Zins on the NRA pubs channel. One of the best precision pistol shooters of all time, his advice benefits bullseye and action pistol fans alike.
]
3.  Forget about divisions, power factor, scoring and classifications.
Just grab your handgun and whatever ammo you like to shoot and leave it at that for your first match. When you attend your first match, someone will assist you in registering in the right division (probably production or limited
—
assuming you are participating with a gun you already own). You will compete unclassified for at least your first four matches. The goal is to shoot fast and accurately. During your first match you will do neither
—
at least not very well. This is irrespective of whatever division you decide to shoot. Your gun is only going to perform as well as you do.
I expended more time than required for a first match trying to learn about the divisions, equipment requirements and
scoring methodology
. I was also preoccupied with classifications and how to move up to the next rung in the ladder. After shooting my first match, I learned that none of this matters at the beginning.
4.  Know the fundamentals.
You need to study and learn the fundamentals, which is not the same as mastering the fundamentals. Its not necessary to master all practical shooting fundamentals before shooting your first match. Instead, observe other shooters at your first match. and shoot the stages as they naturally come to you. You will benefit by focusing on these fundamentals beforehand:
Basic marksmanship
Stance
Grip
Trigger control
Draw
Index
Target transitions
Reloading
Nothing else really matters for your first match. You need to be able to safely draw, acquire a target, fire rounds, transition between targets and occasionally reload. You need to safely move with a loaded firearm. If you can do all that safely you are ready for your first match.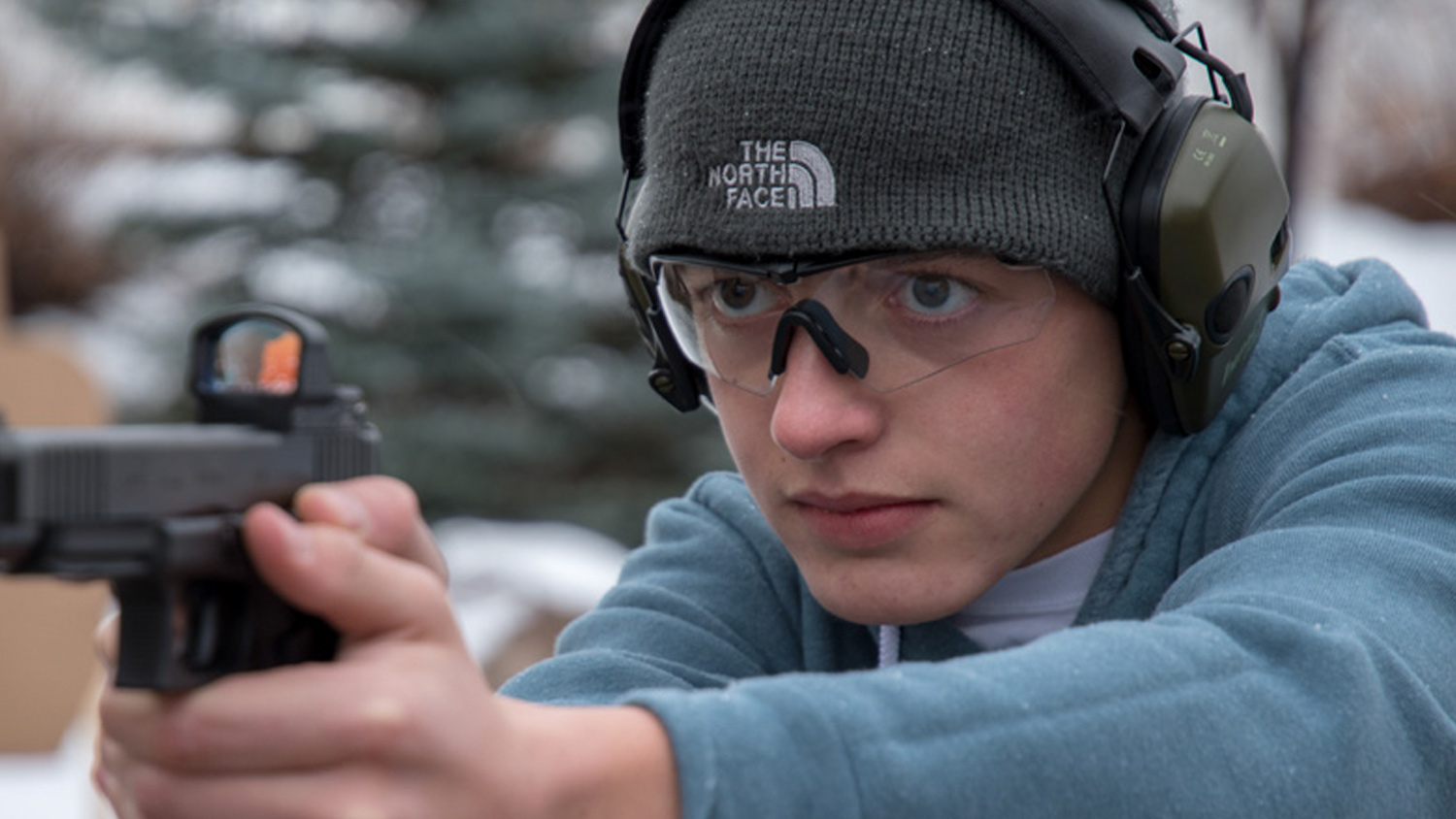 Most of these concepts can be learned at a level acceptable for your first match through simple
dry-fire practice
. My son, who also joined me, had not fired a single live round prior to competing in this first match. He learned all the fundamentals mentioned above after a few weeks of dry-fire practice. By the time of our first match it was clear within seconds of shooting the first stage that we had not mastered any of these skills. But, we were able to safely perform the minimum basic functions, although with arguably awkward techniques and a few bad habits. The more you can do without thinking, I suppose the less you have to worry about on match day. Still, be prepared to forget and struggle the first match. I recall being seriously confused on my very first stage on how to deal with the simple prop. I was told that I just stood motionless for at least several seconds just holding the prop.
5.  Read the rules.
Safety is paramount in all of the competitive shooting sports, and USPSA is no different. The most important safety rule (beyond the
universal rules of firearm safety
) is the
180-degree rule
. As a new competitor, never allow the handgun muzzle to point up-range at any time. I noticed during my first match just how easy it can be to violate this rule. I had to conscientiously work to keep the muzzle pointed in a safe direction. Again, watching other how other competitors do this (either video or in person) is a valuable tool, especially for complicated stages.
6.  Start with basic equipment.
All you need to compete in your first match is eye and ear protection, a handgun, a few magazine pouches, extra magazines and ammunition. Acquire a few extra mags for your existing semi-automatic handgun. I carried five magazine pouches on my belt. (I did not use more than three for any stage.) Factory ammunition worked great for a first match. After your first match you are going to have a starting point of where to go next in terms of equipment. This will be driven primarily by division requirements.
Handgun modifications are going to be of no significant value for your first match. I am convinced the upgraded guide rod, connector kit, springs, magazine base pads and anything else I added to my
Glock G34
did very little to influence the outcome of my first match.
Here are three tips for your first match.7.  Show up early.

Most competitors at my local match showed up just prior to the match start time. With the early morning Idaho cold, I do not blame them. As a newcomer though, there is significant value in learning aspects the sport which comes from showing up early and volunteering with the stage setup. For example, I was able to chat with a few other competitors about gear and gained a valuable first look at the different stages before the official walk-through.
8.  Bring a friend, or better yet bring your family.
I brought my son. Besides building character, self-esteem, discipline, and physical development I want to help my kids develop a wide range of interests and more active habits. In my opinion, shooting stages at a USPSA match is much more thrilling than sitting on the edge of the couch manipulating a 1911 with a video game controller while engaged in a scene from
Call of Duty
(just ask my teenage son).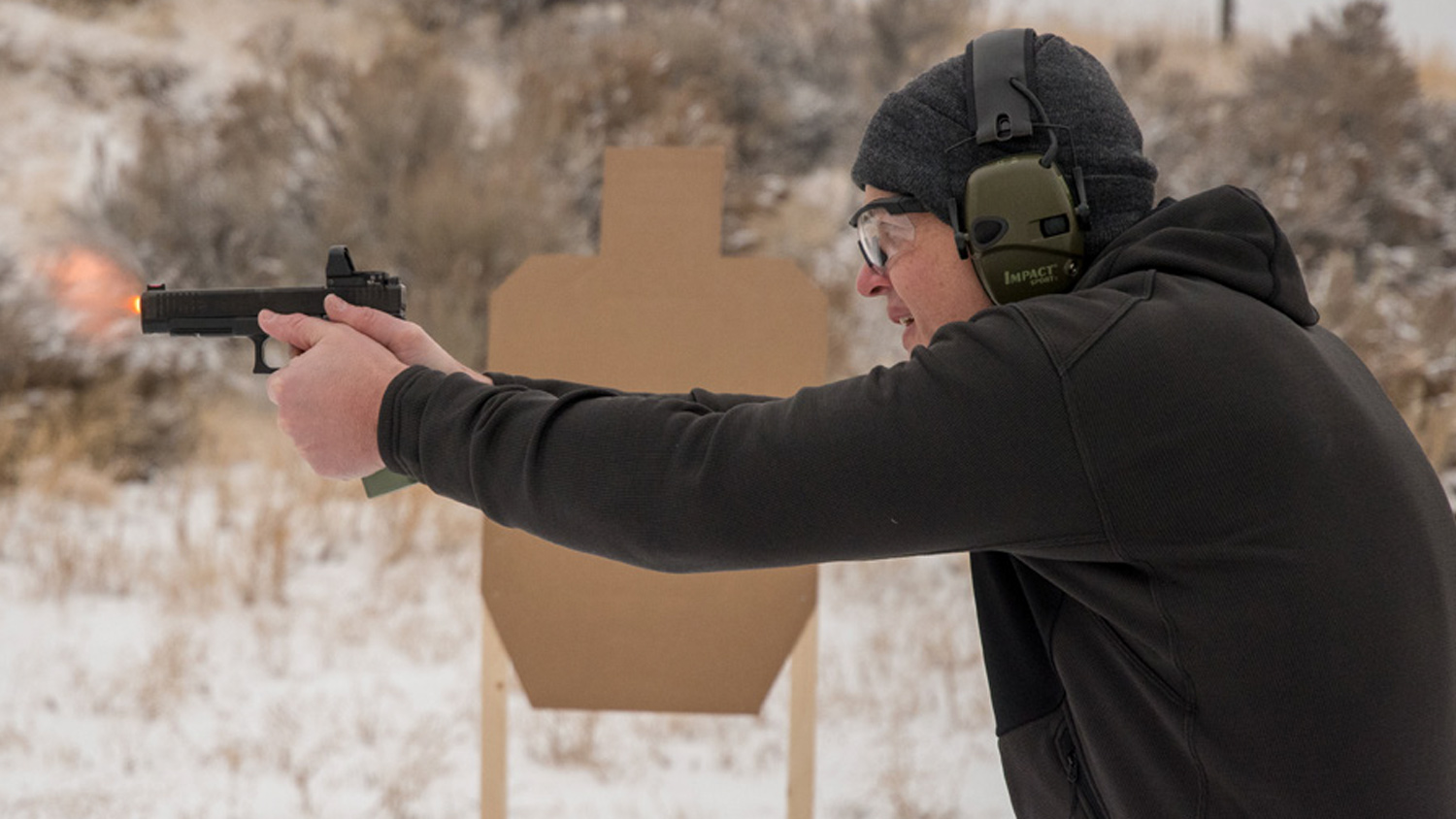 In addition, at a match I can compete alongside my son, even while
performing at different levels
. Competitive shooting can easily be adopted by the entire family. The match was also more enjoyable with the shared experience. Plus, you are also going to want someone to video your new shooting talent and snap a few photos. Finally, it does not take but a single match to recognize that the future of the sport is dependent on attracting and engaging more youth and the younger generation.
9.  Observe and participate.
Attending a USPSA match is not all about just showing up and shooting stages. Even with six stages at a local match, I spent less than three minutes actually shooting during a match that lasted several hours. In addition to observing other competitors, we helped tape targets, reset poppers and record scores. I learned more through active participation and observation in my first match than I did during the entire six weeks prior to the match (I even read a couple of books on practical shooting before the match).
The
United States Practical Shooting Association
is just as the name implies
—
it is practical. It is also dynamic. And it is fun! I have only experienced the surface of what the sport has to offer. I recognize it may be years before I realize my goal to be a Grand Master-class competitor. In the meantime, time to register for my second match. I wish I discovered USPSA years ago!
Article from the January/February 2019 issue of USPSA's FrontSight

 

magazine.
---
More action shooting articles: