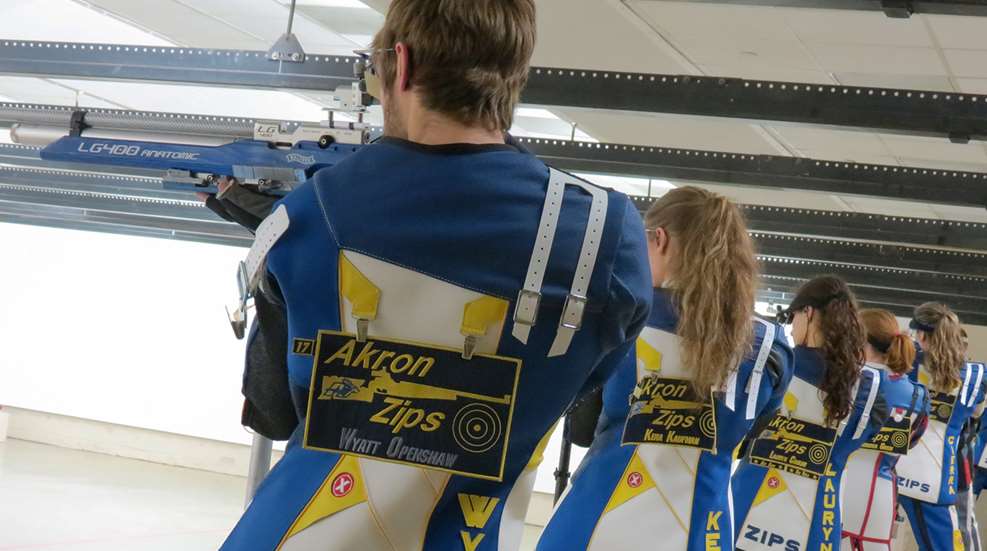 Due to circumstances beyond their control the U.S. Coast Guard Academy had to cancel the collegiate rifle competition with the Akron Zips rifle team scheduled for February 10. Losing the last home match of the season didn't deter the Zips from competing though, after landing at the Virginia Military Institute (VMI). The U.S. Air Force and U.S. Naval Academy rifle teams already scheduled a match for the same day at VMI. In the spirit of true sportsmanship, all three schools graciously welcomed Akron to the weekend festivities. At the end of the day, Akron finished in second place behind Air Force, but ahead of Navy and VMI.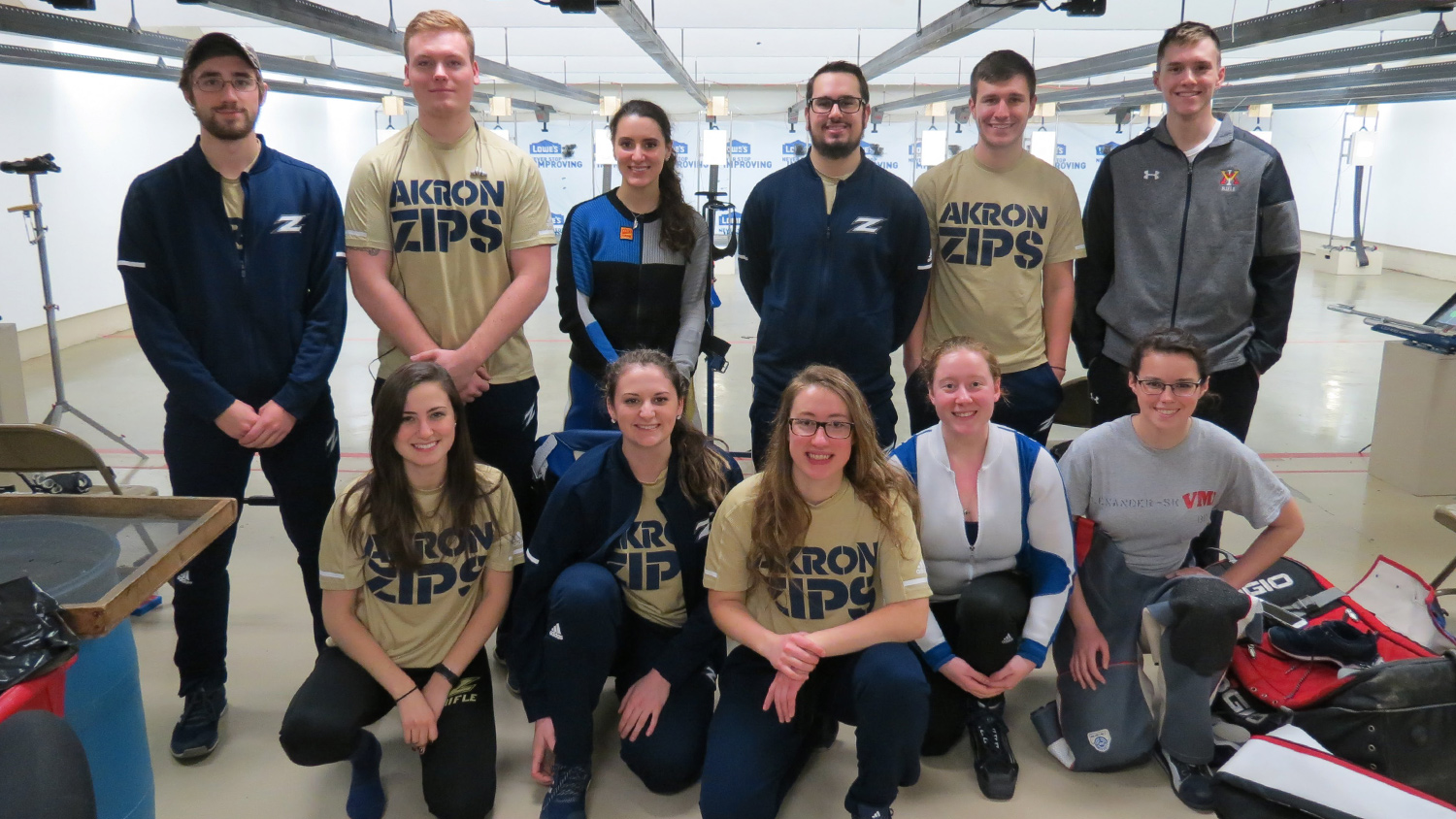 Sophomore Anthony Jackson won the smallbore tie breaker as the Akron leader against his teammate, senior Julia Hatch—both with scores of 575. Continuing the trend of tied scores, sophomore Lauryn Cinadr fired a new personal best score of 570 with a high enough X-count to win the tie against junior Caleb Lloyd. The score gave Akron a slim four point lead over Navy after completion of smallbore.

The scores heated up in air rifle—led by talented Akron freshman Wyatt Openshaw with a 591 score that equaled his season high. Making waves again, Lauryn Cinadr posted an impressive score 589. The team effort in air gun gave the Zips a second place finish overall for the impromptu match.




The NCAA Championship Qualifier will take place at The Ohio State University on Saturday, February 17. Scores from the qualifier will be added to the average of the top three regular season matches to determine who will be going to the NCAA Rifle Championships. Although statistically an invite is not within grasp for Akron—this is the team's last chance to move up the team rankings. Additionally, the Zips have several individuals that have an excellent chance of earning one of the coveted eight participant slots that will be offered to the highest individual qualifiers.