Bob Brownell started as an amateur gunsmith in the 1920s doing customization and repair work for himself, friends and family while working other full-time jobs. By 1938, he was spending more and more time with the craft. Five years later he began advertising guns for sale in The American Rifleman magazine, followed by selling bluing salts and instructions for them in July of 1944.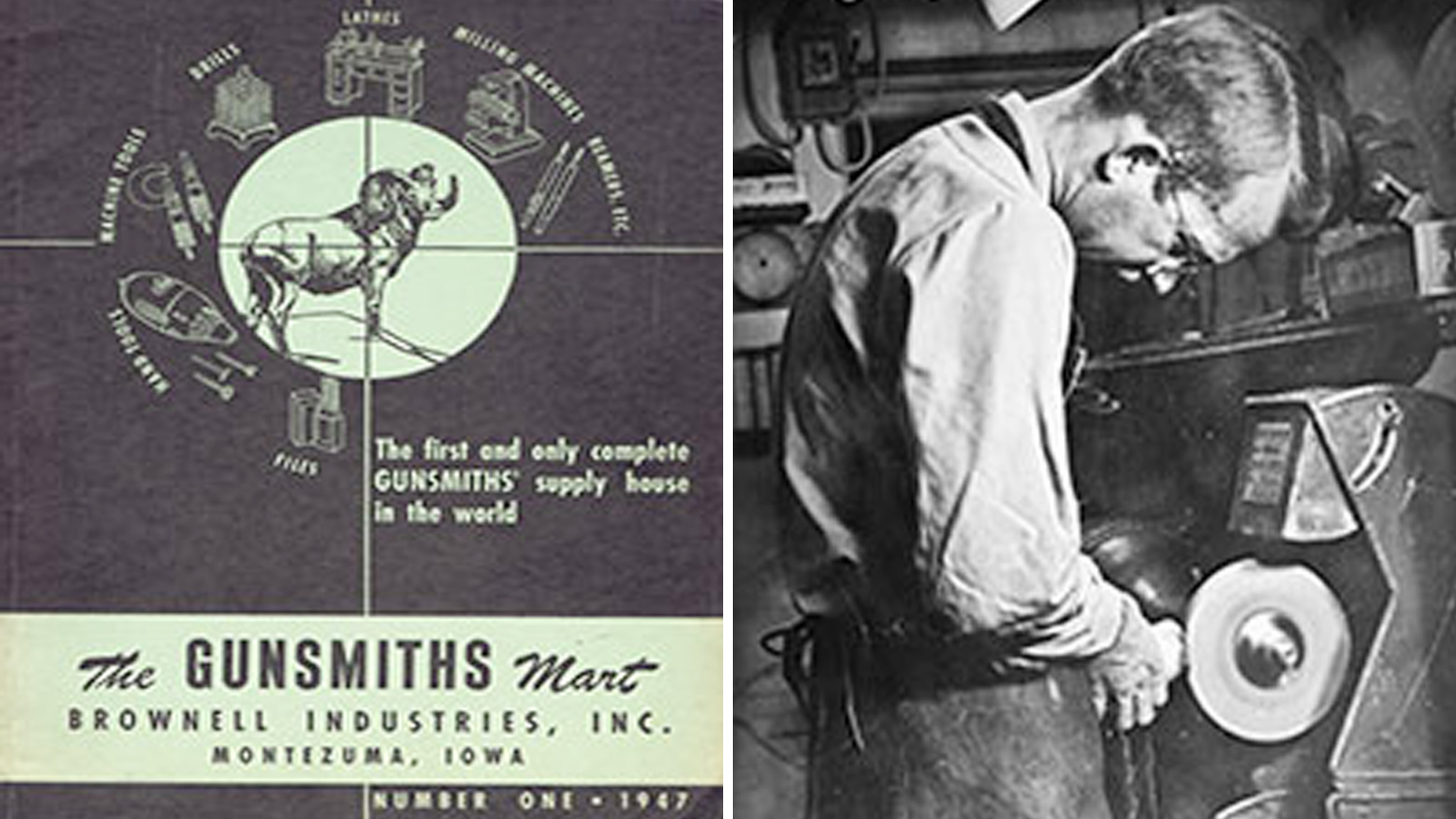 Bob often had a hard time finding the correct supplies he needed for his gunsmithing jobs, and realized that many others were likely having the same trouble. When he found these products, he began buying more than needed and selling the leftovers for profit. Soon thereafter, he closed his gun shop and became a full-time supplier of industry tools in 1951. This was the beginning of Brownells, which currently carries more than 90,000 products for gunsmiths and hobbyists.

Many of the values that Bob started with are still being practiced today. Bob was always willing to share his knowledge with anyone who had a question. Almost every product supplied by Brownells comes with instructions for use. The company also provides a toll-free help line that has educated techs fielding a wide variety of questions. Brownells offers the same money-back guarantee it did when it first started. There are no special authorizations or fees, a customer can just send the product back and receive their money in return.

Although Bob died in 1991, his son and grandson, Frank and Pete, respectively, have taken on the family business, expanding it to include the Brownells website, a veritable treasure-trove of firearms products and useful "how-to" information. In 2007, they purchased Sinclair International to expand into the precision long-range market. In 2013, Brownells opened a new office and warehouse in Grinnell, IA, to help increase their rapidly expanding product line. Additionally, Pete Brownell was elected president of the National Rifle Association of America in 2017, a position in which he served until passing the baton to Lt. Col. Oliver North earlier this year.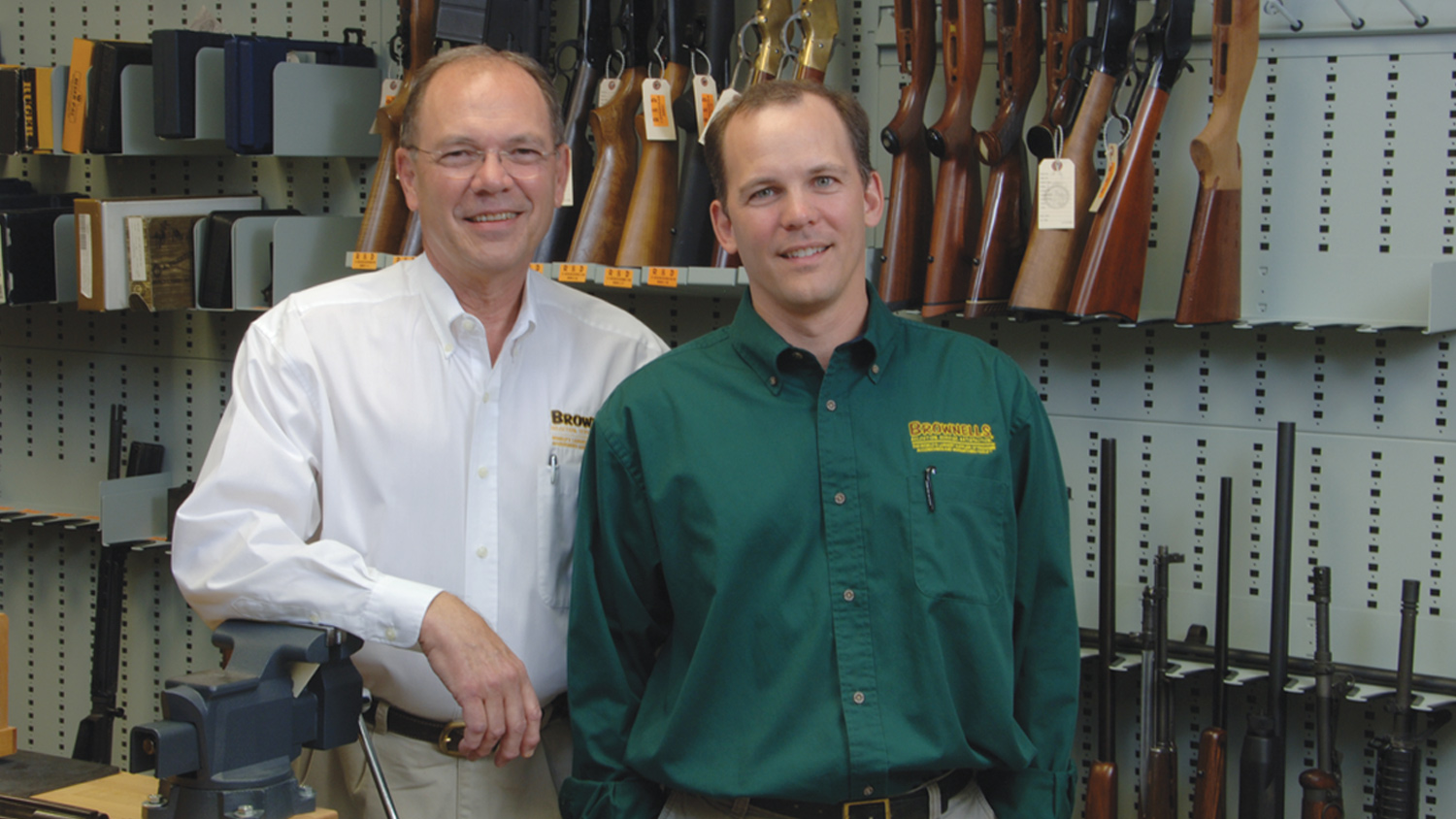 The company added another major product category—ammunition—to their offerings in 2011. The reloading market (also handloaders) is also a big part of Brownells business, with products for case preparation, presses and reloading kits available—among many others. And most recently, the company has introduced a popular "retro" line of firearms, which are in-house reproductions of famous AR-15 and AR-10 rifles from American history. One of these retro rifles, the Brownells BRN-10, was a 2018 American Rifleman Editors' Pick.

Brownells is proud of its community activism in many different aspects of the industry. The company previously won the Citizenship Award from The Shooting Industry Masters due to its work and extensive donations to 4-H programs, NRA youth scholarships, gunsmithing schools, sponsorships to more than 200 shooting matches, and by making their Big Springs Shooting Complex available for NSSF First Shots programs, area law enforcement, Pheasants Forever youth programs and many more. Even with the ever expanding company, the principles Bob started with—selections, service and satisfaction—still guide the company today.

Learn more at Brownells.com.