by
posted on May 29, 2018
Support NRA Shooting Sports USA
DONATE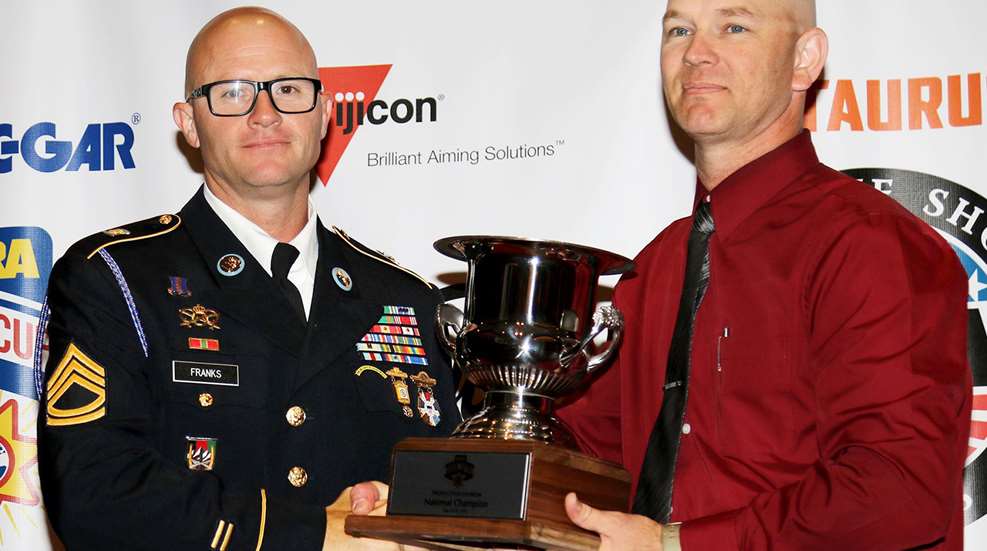 Complementing the success of his teammates at the 2018 NRA Bianchi Cup presented by Colt, SFC Patrick Franks of the U.S. Army Marksmanship Unit's Service Pistol Team concluded the historic 40th Cup with his first Bianchi Production Championship win. Previously, Franks won two consecutive Bianchi Metallic Championships in 2015 and 2016. He's also a past National NRA Precision Pistol Champion.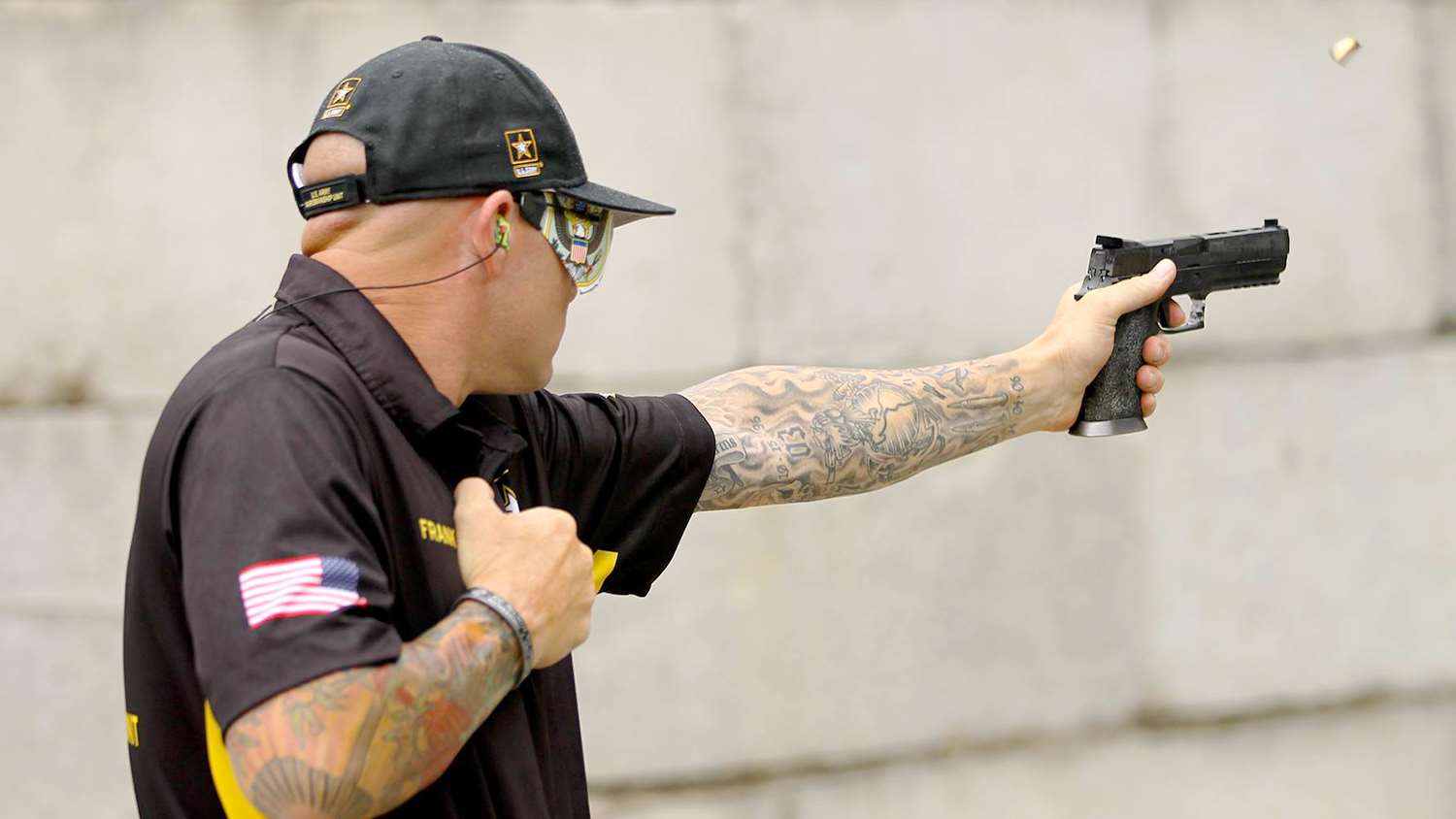 Although he did not break the high Production score of 1912-159X set by Rob Leatham last year, Franks' 2018 score of 1894-136X was enough to pass the seasoned Bianchi competitor for the win. Leatham finished in second place with 1862-129X. Expert Class shooter Seiichi Ishikawa rounded out the top three in Production, taking third place with 1822-109X.

Franks was using a SIG Sauer P320 X-Five 9mm pistol for both the Bianchi Cup and the World Action Pistol Championships.

He also was the high Production shooter for the following events: Barricade (478-33X), Falling Plates (470-47X) and the Practical Event (478-27X). For the Mover, Franks scored 468-29X, where Leatham had 476-25X for the Production high score.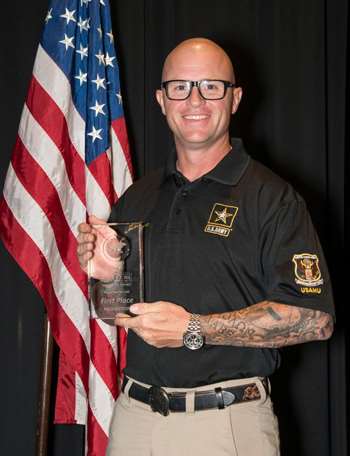 As if all this wasn't enough, Franks is the 2018 NRA World Action Pistol Production Champion. That match was fired immediately before the Bianchi Cup, making the two events held together at the Green Valley Rifle and Pistol Club in Columbia, MO, especially grueling for those that were firing both of them.

There were 169 competitors at the Bianchi Cup this year, shooting in conditions that varied from scorching 90° F heat, to scattered showers and thunderstorms. Thirty-three states and eight countries were represented at the match.

Learn more about the NRA Bianchi Cup at rl-web.nra.org

Photos by Michelle Lunato/U.S. Army Marksmanship Unit