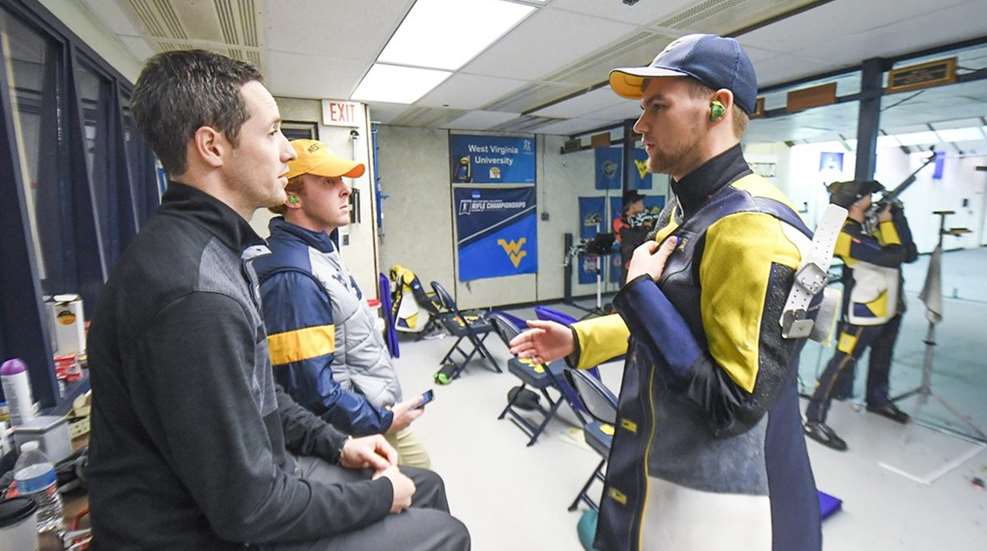 The latest Collegiate Rifle Coaches Association (CRCA) poll has the WVU rifle team back at No. 1 after winning a pair of Great America Rifle Conference (GARC) matches last week. Additionally, reigning NCAA rifle champion TCU moved up from No. 3 to No. 2 after emerging triumphant from a doubleheader.
WVU opened the weekend with a 4719-4672 victory over Akron on Saturday, November 16, subsequently defeating NC State 4710-4666 the next day. Notably against Akron, the WVU squad matched its season-high mark when the team previously faced Nebraska in October. WVU next faces Navy at its historic Annapolis, MD, campus on Saturday, November 23.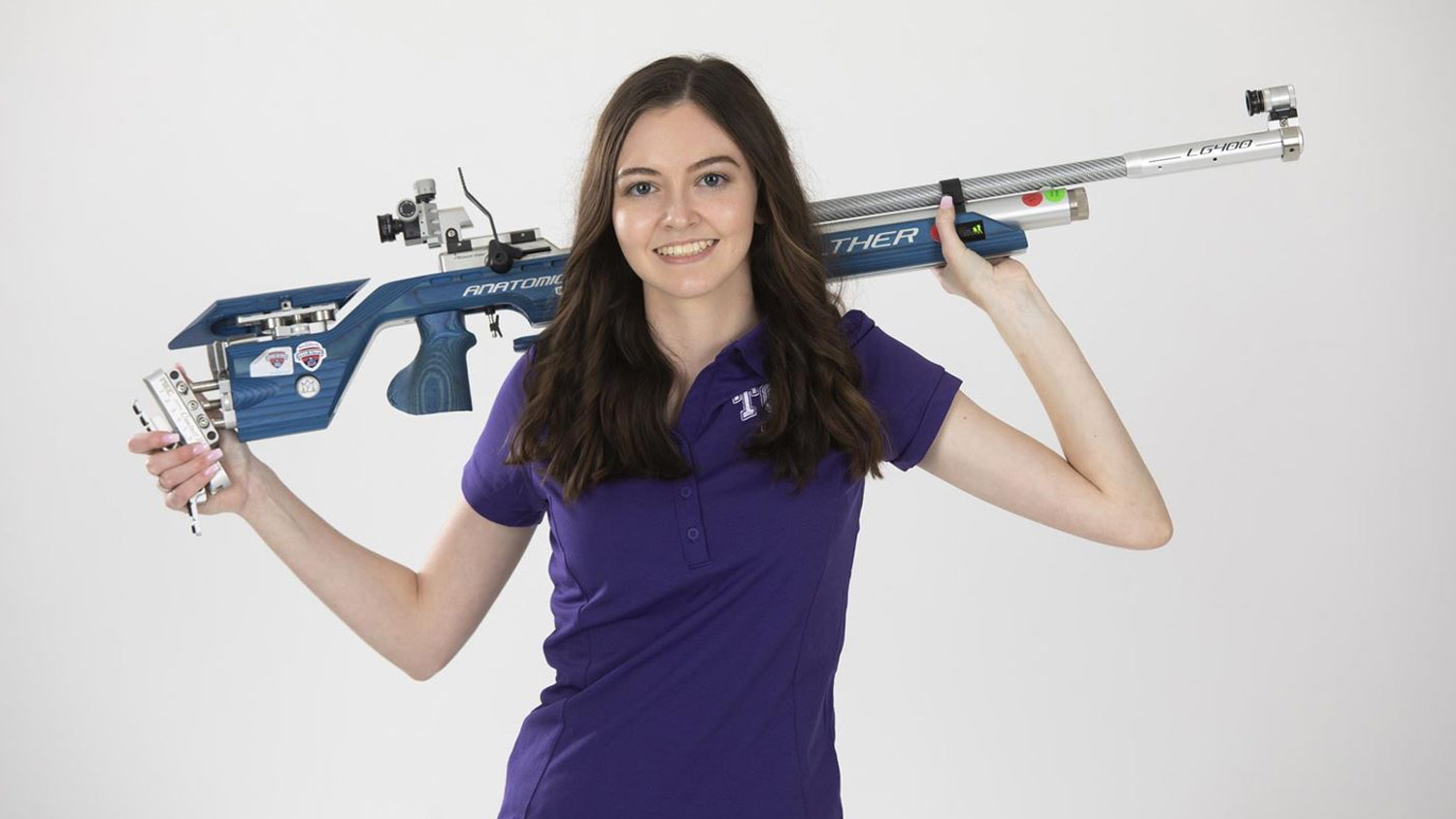 As for TCU, they rose to No. 2 this week with a victory against Nebraska and Memphis. The TCU rifle team produced its second highest score thus far this season with 4718, all while posting the top four individual performances of the match. Next up for TCU is the USA Shooting Winter Air Gun Championships next month, which serves as part one of the U.S. Olympic Trials selection.
Previously ranked No. 1, Kentucky drops to No. 3 this week despite its 4714-4660 victory against Navy on Saturday, November 16. The Kentucky rifle team next faces Alaska and Ole Miss in Columbus, OH, on Friday, January 11.
Here are all the schools in the CRCA top 10. The weekly rankings are based on each team's highest score shot at its most recent match.
No. 1 WVU
No. 2 TCU
No. 3 Kentucky
No. 4 Air Force
No. 5 Akron (T)
No. 5 Ole Miss (T)
No. 7 Memphis
No. 8 Nebraska (T)
No. 8 NC State (T)
No. 10 Alaska-Fairbanks

Lead photo courtesy of WVU Athletics.
---
More collegiate rifle coverage: