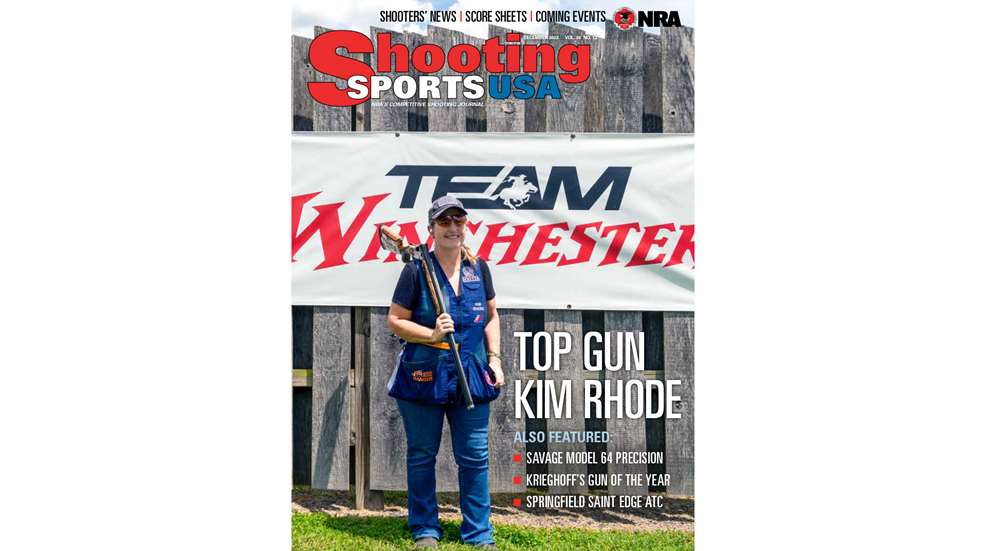 Merry Christmas and Happy Holidays to all of our readers! It's December, and the holiday season is in full swing. (Although, I recall seeing Christmas decorations next to the Halloween ones in Costco by late August.) If you haven't already, check out our Holiday Gift Guide for ideas about last-minute gifts.
Our final cover of the year features six-time Olympic medalist and NRA Director Kim Rhode, whom the International Shooting Sport Federation has accurately described as "the most successful shotgun shooter of all time." Read my interview to find out what's next in store for Rhode, as she vies for a spot on the U.S. Shotgun Team that will head to France for the Paris 2024 Games, which would mark her seventh appearance at the Olympics.
The Savage Arms Model 64 Precision is a rimfire autoloader that's a solid entry-level option for action shooting. In his review for this month's Product Focus, Field Editor Chris Christian found that the Model 64 Precision handled smoothly during a Steel Challenge match. Read his review to learn everything you ever wanted to know about the Savage Arms Model 64 Precision.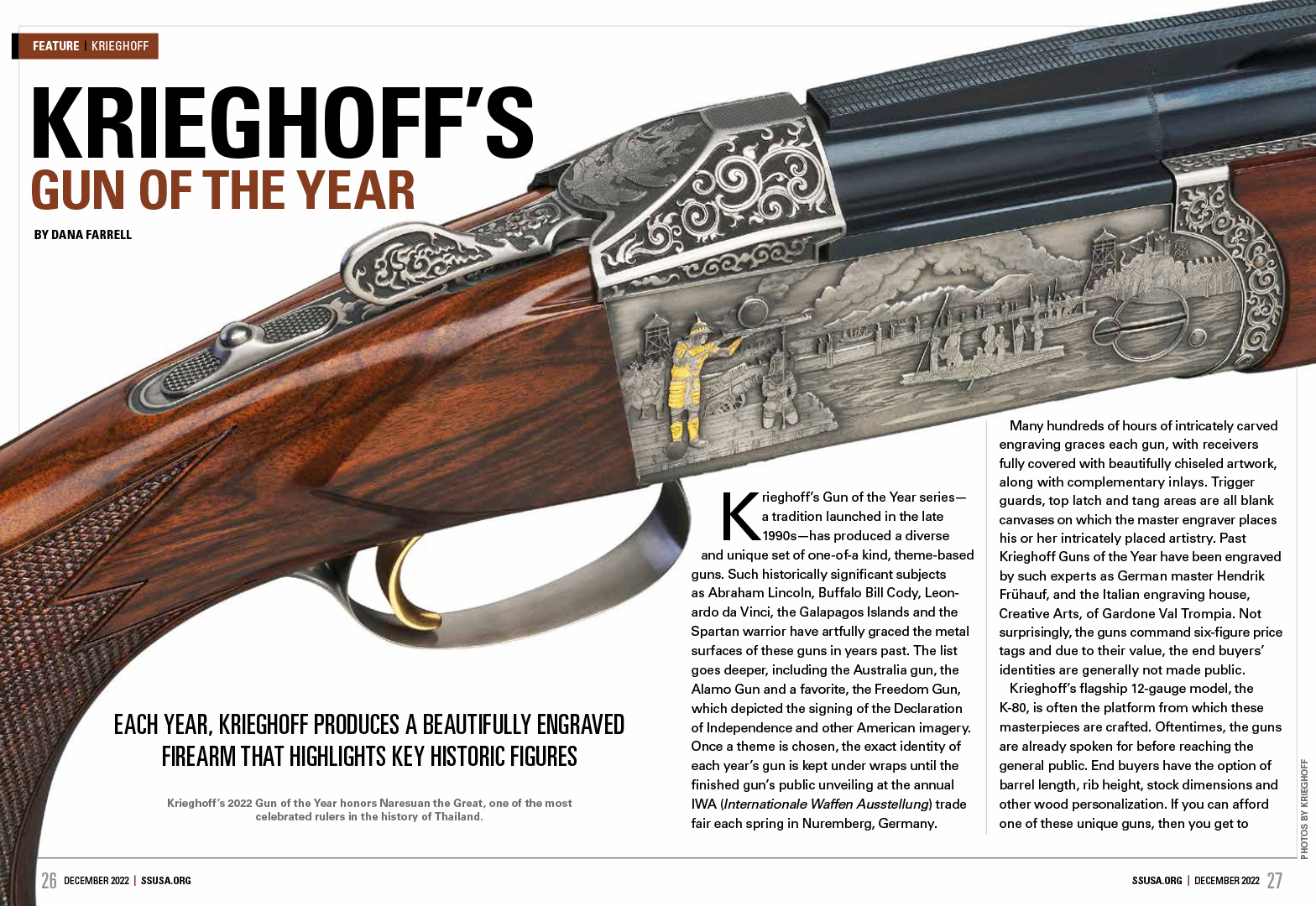 Krieghoff's Gun of the Year is always a beautifully engraved firearm, and this year was no different. This month, author Dana Farrell goes in-depth about the 2022 Krieghoff Gun of the Year, along with the stories behind several previous entries in the series. If you are a fan of exquisitely engraved shotguns, you won't want to miss this article.
Also featured in the December issue is author Serena Juchnowski's review of the Springfield Armory SAINT Edge Accurized Tactical Chassis rifle. Chambered in .223 Wylde and featuring plenty of room for accessories, regarding the SAINT Edge ATC, Juchnowski said it is a "solid gun with a unique design and great potential." Read her review to learn more.
Finally, to close out 2022, we're taking a look at the history of Federal Ammunition and competitive shooters. For many years, the company has backed top shooters in multiple disciplines, some making it all the way to the Olympic Games. That trend continues to this day, with Federal shooters landing podium finishes, such as Tokyo 2020 Olympic gold medalists Vincent Hancock and Amber English, along with top action shooter Casey Reed, who is also a Federal Ammunition engineer (read my interview with him). Be sure to read my recap of the long association between Federal Ammunition and their sponsored shooters garnering top finishes at many different competitions.
John Parker
Editor-in-Chief, Shooting Sports USA
Are you a subscriber?
Not receiving the monthly digital magazine announcement in your inbox? Become a subscriber. Not only is it completely free, it only takes a minute to sign up and it guarantees you'll never miss a single issue of the NRA's competitive shooting journal. Subscribe here.