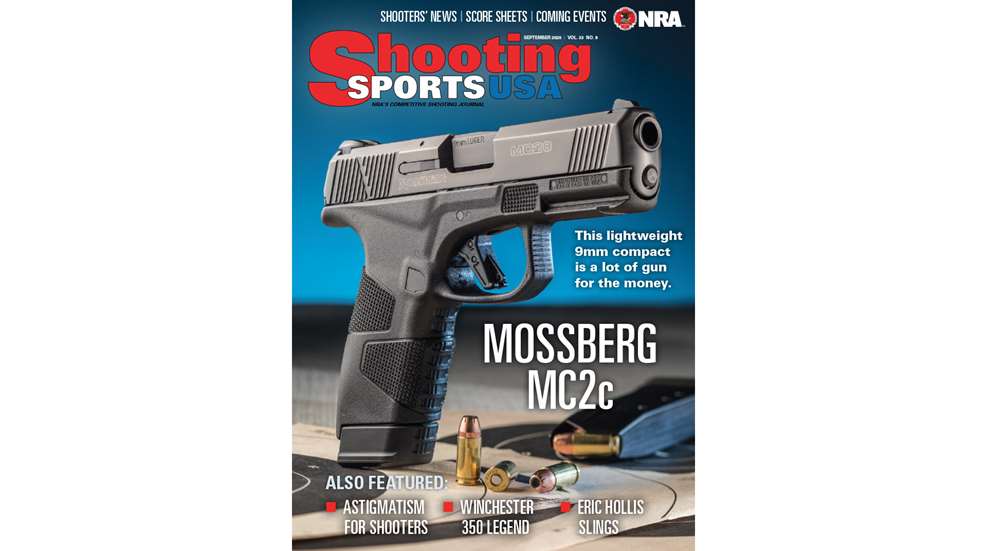 This month's Shooting Sports USA cover feature is on the Mossberg MC2c compact 9mm pistol, which author Dick Jones says "feels like a full-sized gun with plenty of space for the biggest hands." The company's re-entry into the pistol market after a century came with the highly-regarded sub-compact MC1c, and now the MC2c follows suit as a great-value 9mm for the price. Read our breakdown of the Mossberg MC2c.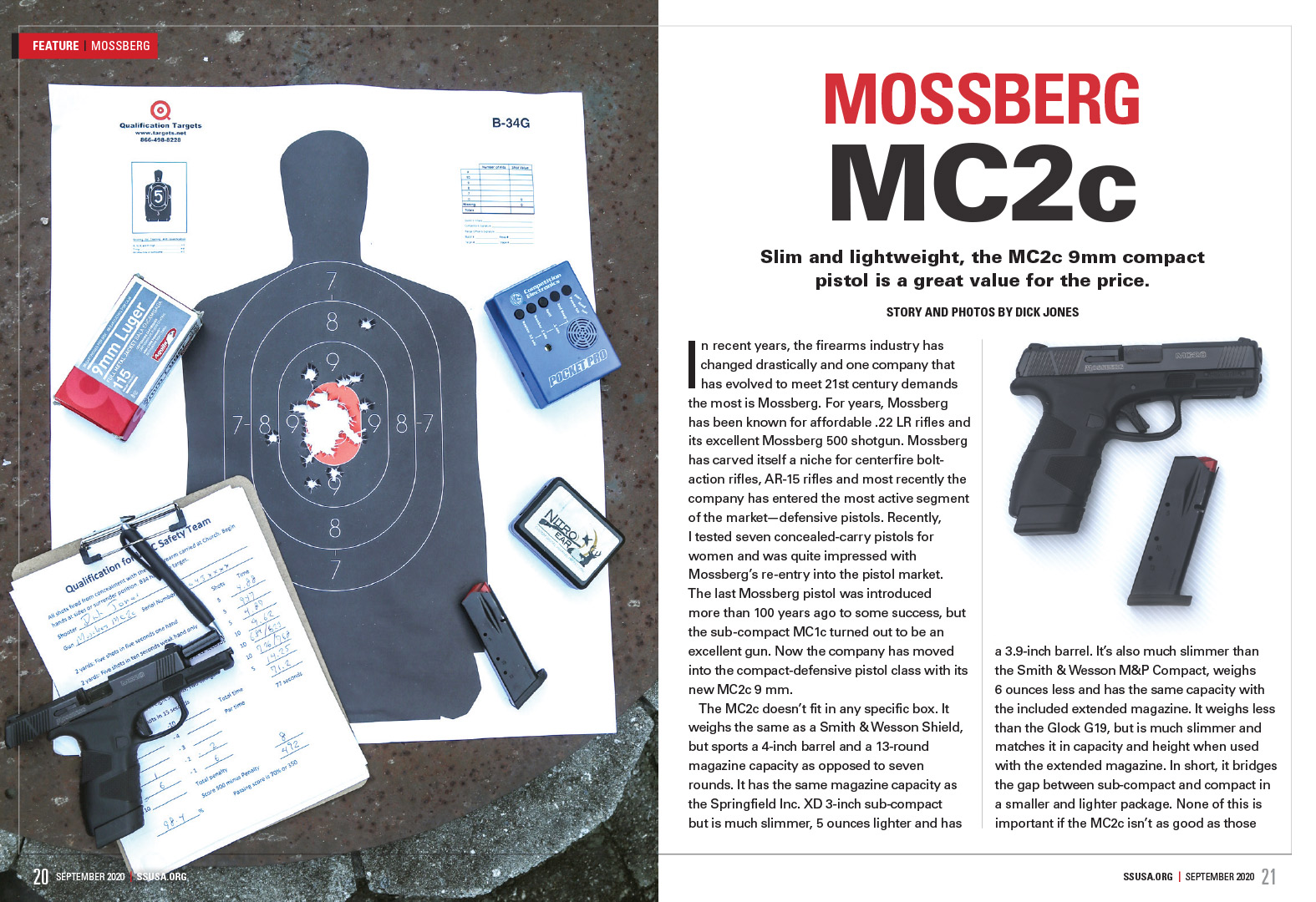 It's no secret that Doug Koenig knows a thing or two about action-shooting ammunition. Now, the 18-time Bianchi Cup Champion has developed his own competition loads under the Koenig Shooting Sports name. Field Editor Chris Christian put the new 9mm ammunition the test in September's Product Focus. Additionally, Field Editor Art Merrill recently reviewed Fix It Sticks' Torque Limiters, a line of torque tools useful for scope mounting. Learn more here.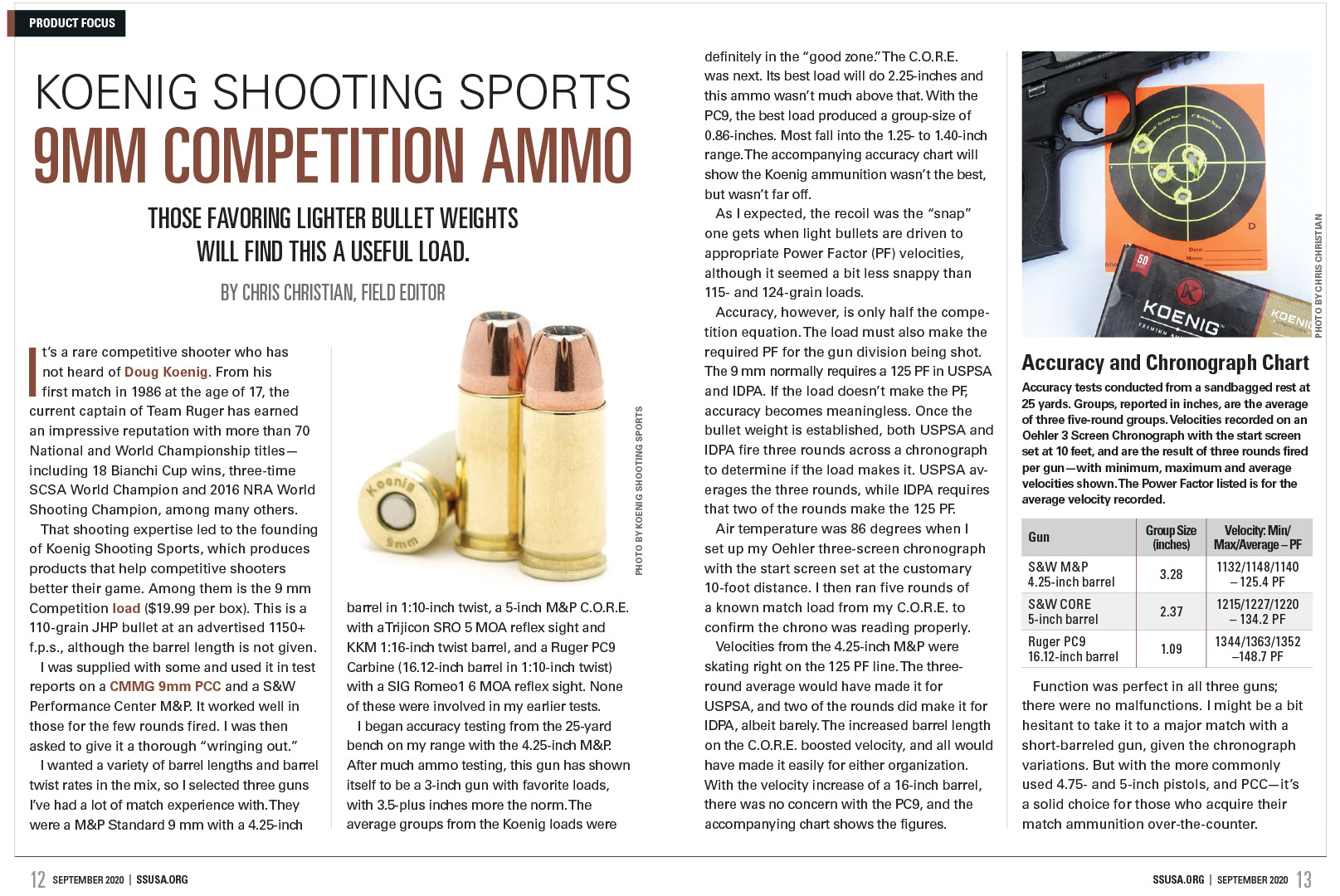 Score Sheets fans can rejoice, as this popular section of the digital magazine has returned after a brief hiatus due to the coronavirus pandemic. Be sure to read our coverage of NRA smallbore rifle regionals held in Rhode Island over the summer.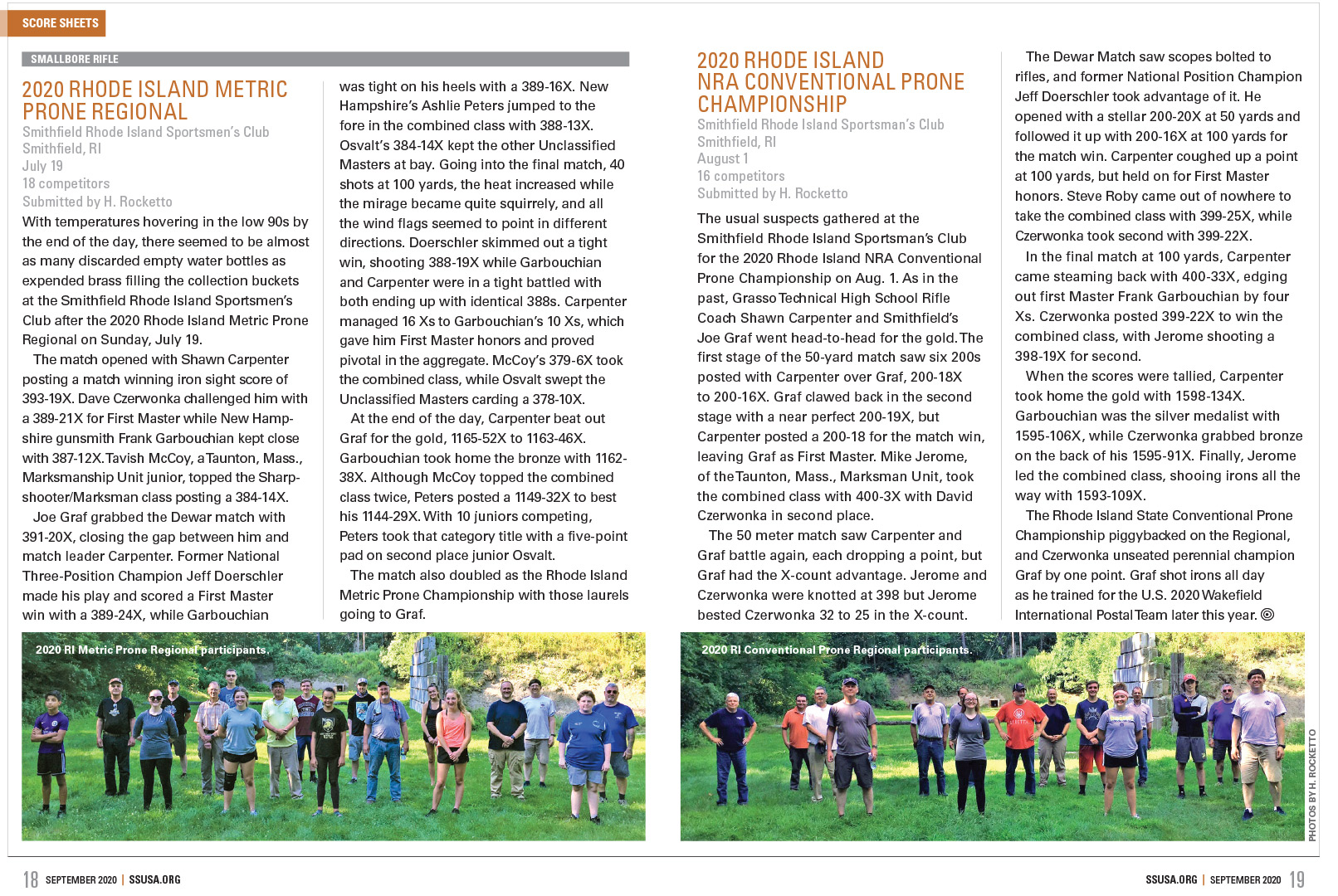 Astigmatism is a common condition that causes blurred vision. Less common is actually understanding what can cause astigmatism, as well as how to correct it. Our favorite optometrist, Dr. Norman Wong, has once again penned an excellent article, this time covering astigmatism, and the steps that competitive shooters afflicted by it must take to improve sight picture— especially with optics. Check it out on page 26 of the digital magazine.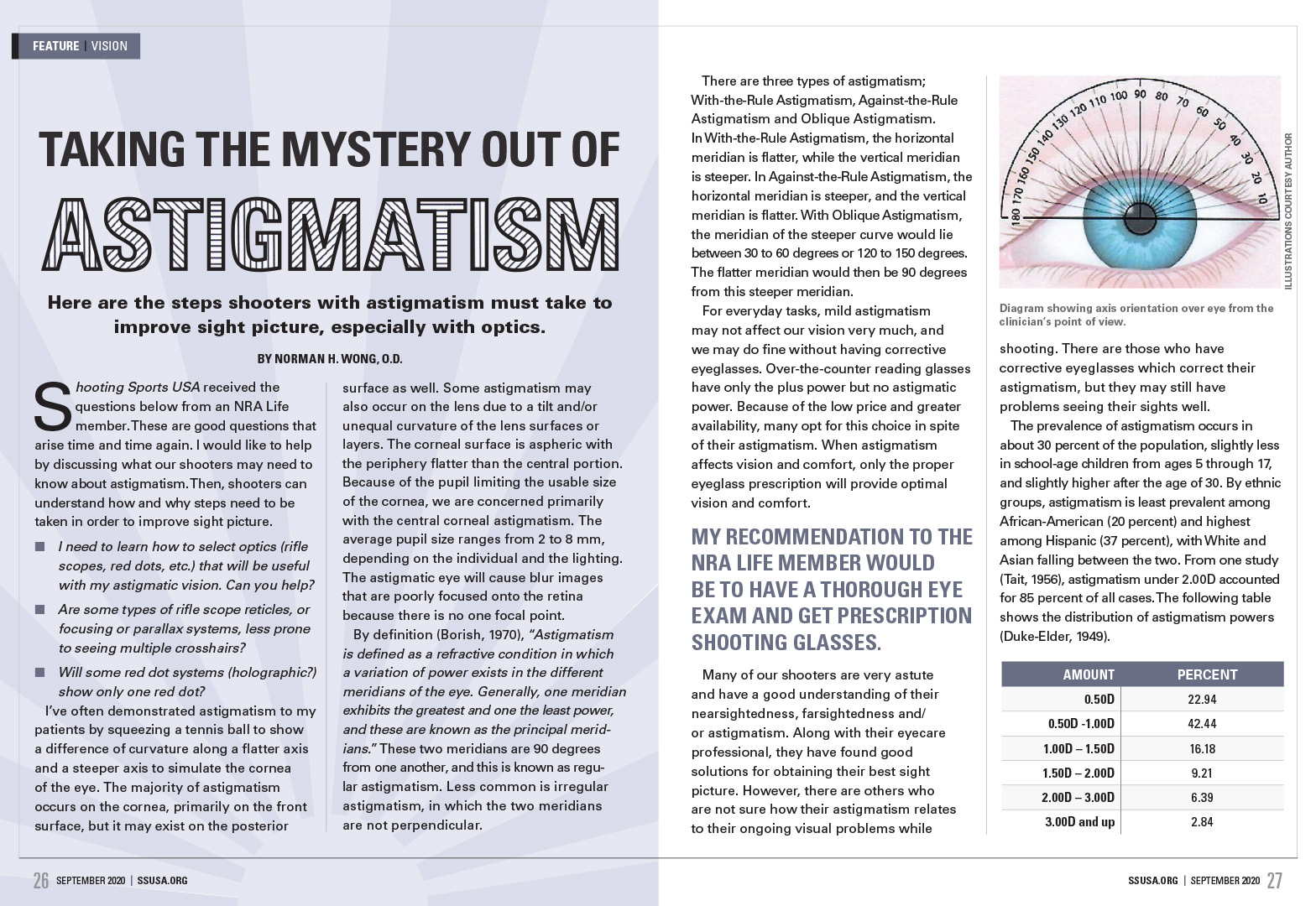 Winchester's straight-walled 350 Legend cartridge has taken the hunting world by storm since its debut last year, and with good reason—it's affordable, powerful and shootable. Now the company has upped the ante by adding a Power Max Bonded option in 350 Legend, using a 160-grain bullet. I had the opportunity to try this new load out last year in Missouri on a whitetail deer hunt. Find out what I learned by reading my article.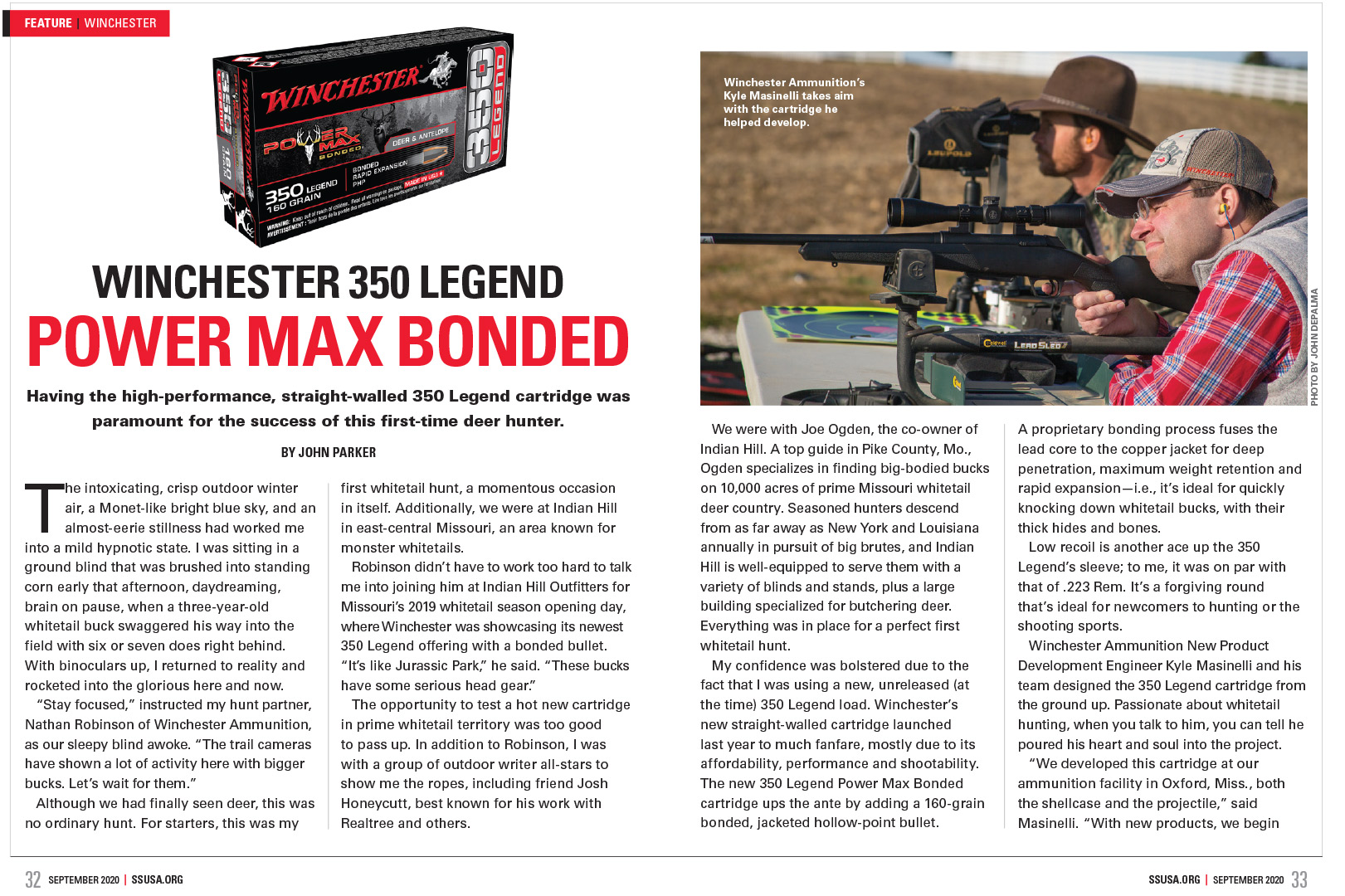 After Eric Hollis, the owner of eponymous company Eric Hollis Slings, graduated culinary school, he embarked on a successful 25-year career as a chef. A chance meeting with master leather sling-maker Les Tam changed his course, however, and led him to pursue a new endeavor. Now, Eric Hollis Slings is the hottest company building high-power rifle competition leather slings in the country. Author Serena Juchnowski brings us the story of how this top-tier chef started this company, which makes slings that high-power rifle shooters are willing to wait months and even years for. Read all about Eric Hollis Slings.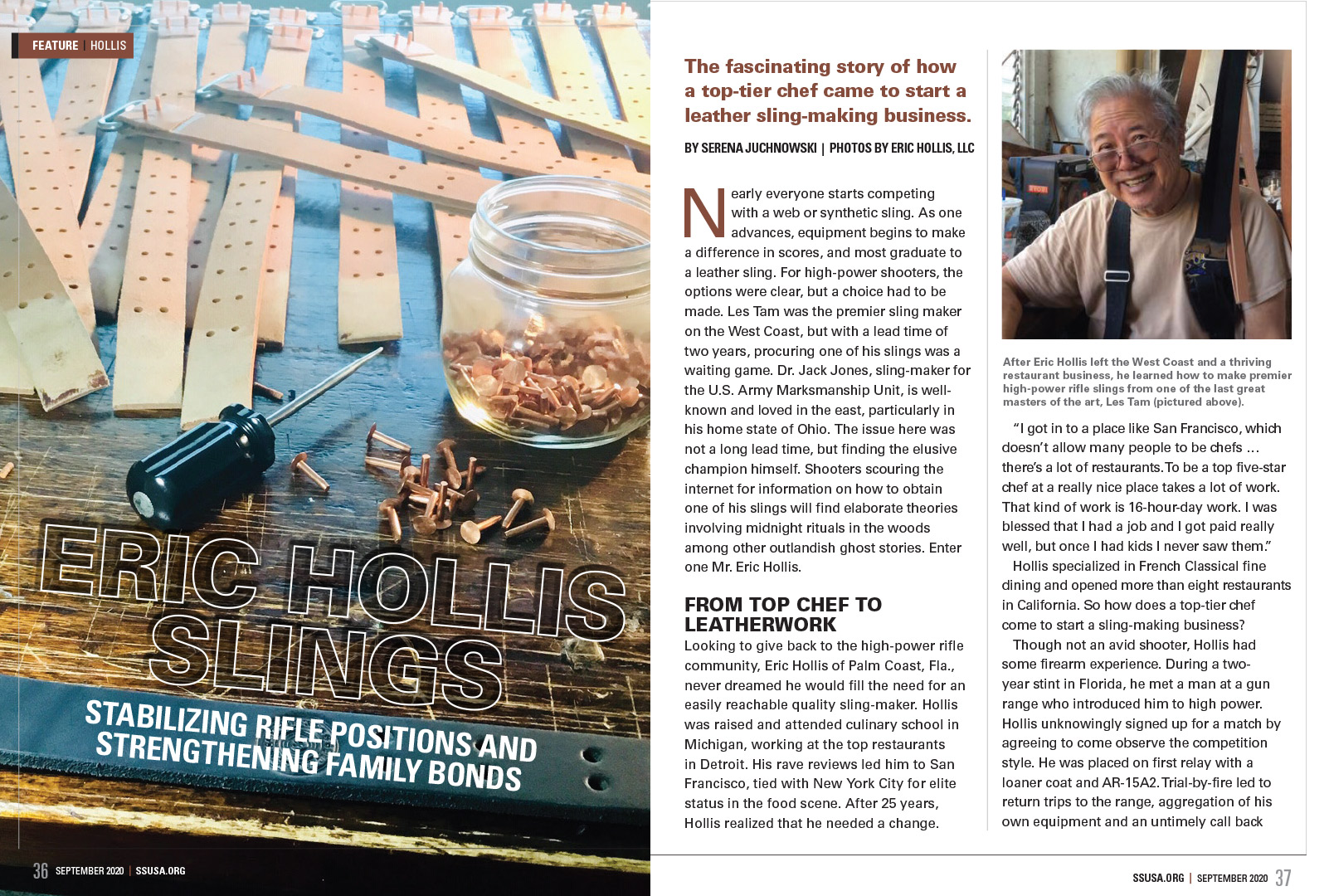 ---
Read more Competitors' Corner articles: