This month's cover feature highlights the Fabarm USA Elos N2 Allsport, a versatile 12-gauge scattergun that boasts two key features separating it from the pack. First, the Allsport has reduced stock dimensions, gearing it toward the growing youth clay shooting crowd. Second, it boasts Fabarm's unique quick-change rib system, allowing you to quickly switch from two that are included: A sporting-like 50/50 rib and a 65/35 one more suitable for trap. One of the largest growing segments over the last 10 years in competitive shooting, the clay target sports offer a thrilling experience, especially with the proliferation of enormous shooting parks like the Cardinal Center and new organizations such as the Scholastic Clay Target Program. With an Allsport, you can have similar target shooting capabilities as two or even three dedicated shotguns with only one gun. Learn more by reading my review in the August 2020 SSUSA digital magazine.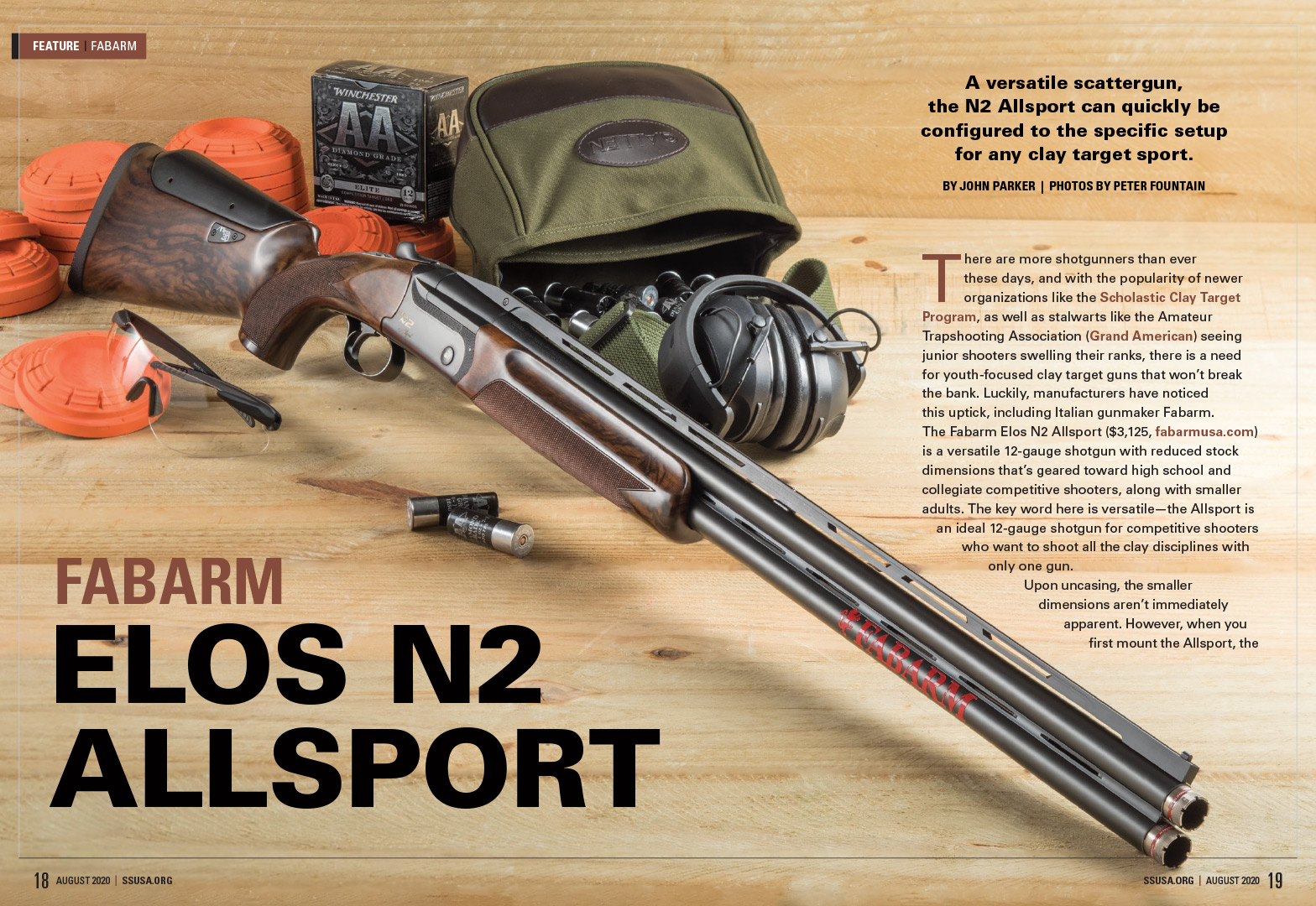 For August's Product Focus, Field Editor Chris Christian reviews the Performance Center's new T/CR22 rimfire rifle. Although there are a few different variants available, his test model included a Hogue-overmolded stock and carbon-fiber wrapped barrel. Another firearm offering a high degree of versatility, Christian says, "These new Performance Center semi-automatic .22 LR rimfire rifles are ready to play a number of games." Read his review here.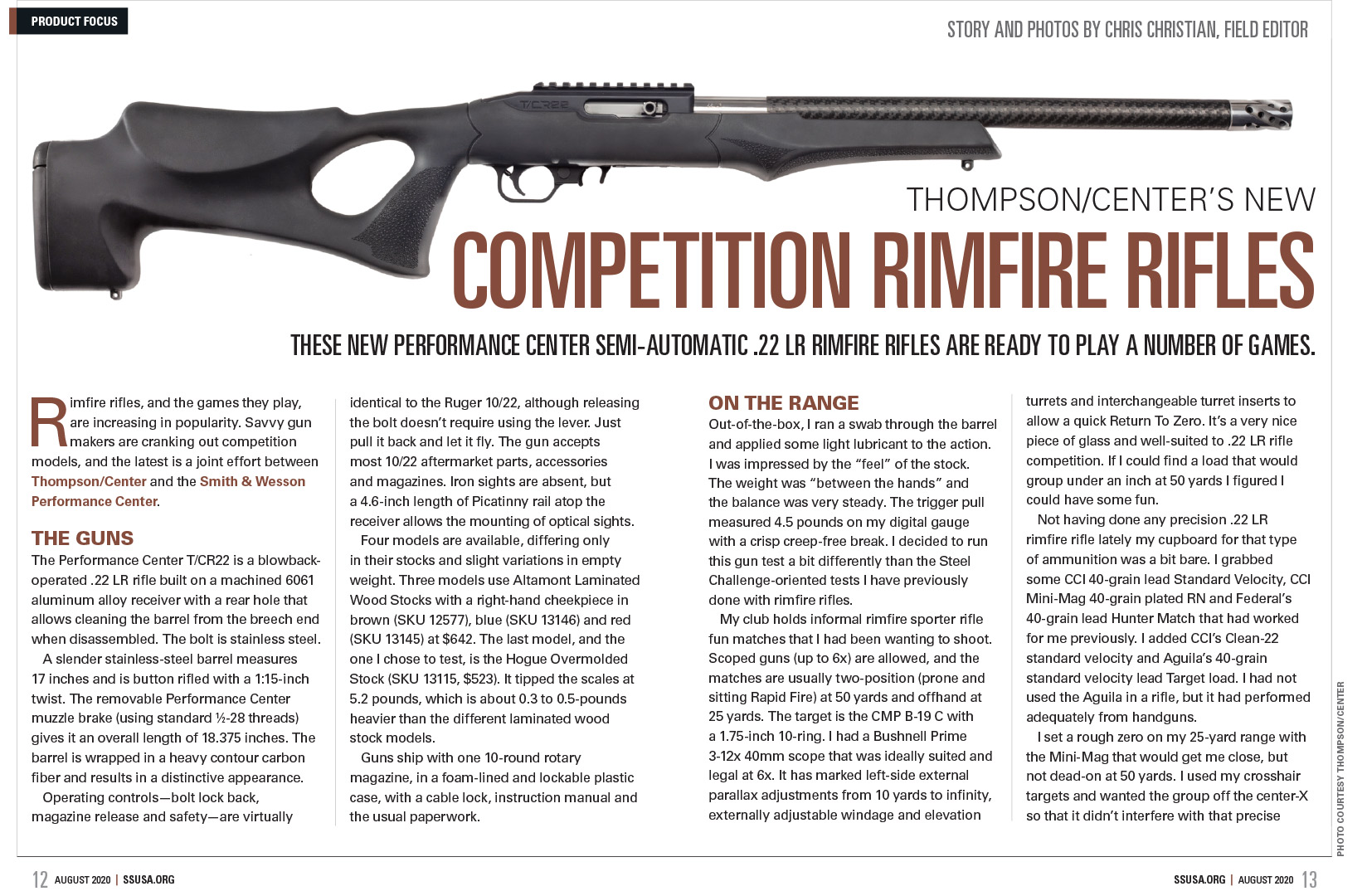 These days if you're an action shooter, owning a decent pistol caliber carbine is pretty much a must, especially if you are interested in USPSA or Steel Challenge. One PCC in particular, Ruger's PC Carbine has enjoyed enormous success since its introduction back in 2018. In his article this month, author Frank Melloni has gathered five of the best aftermarket accessories to this highly regarded PCC that can upgrade a stock model for high-level competition performance. Check out his list.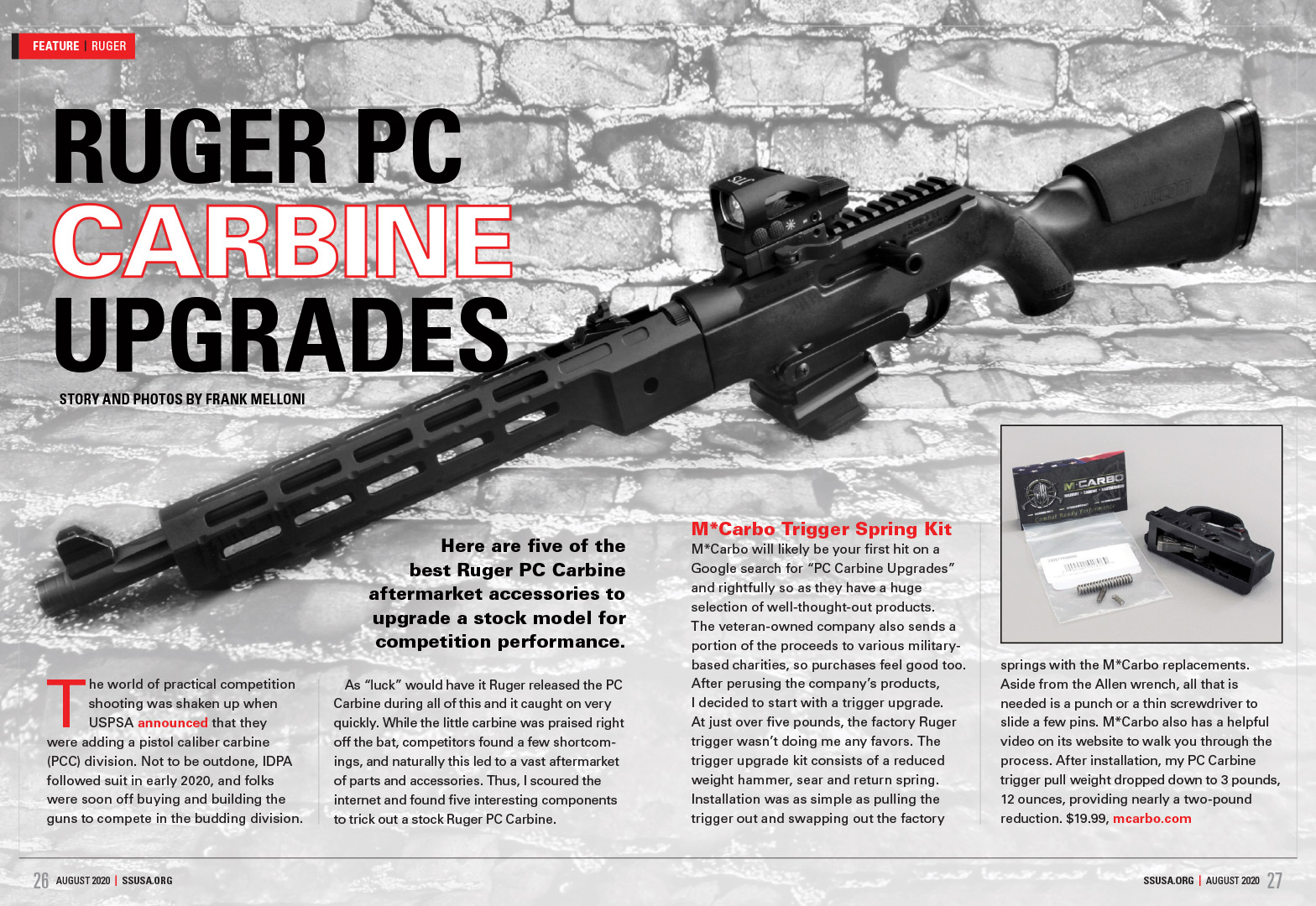 The Yackley family is one of the most successful ever to grace the competitive shooting firing line. Last year at the Bianchi Cup, I had the opportunity to sit down with the Yackleys to learn what makes them tick. The interview was hot off the heels of oldest son Tim's virtuoso performance at the 2018 NRA World Shooting Championship, where at age 20 he became the youngest shooter ever to win the match. Learn more about Tim, as well as the rest of the Yackley family, by reading my article.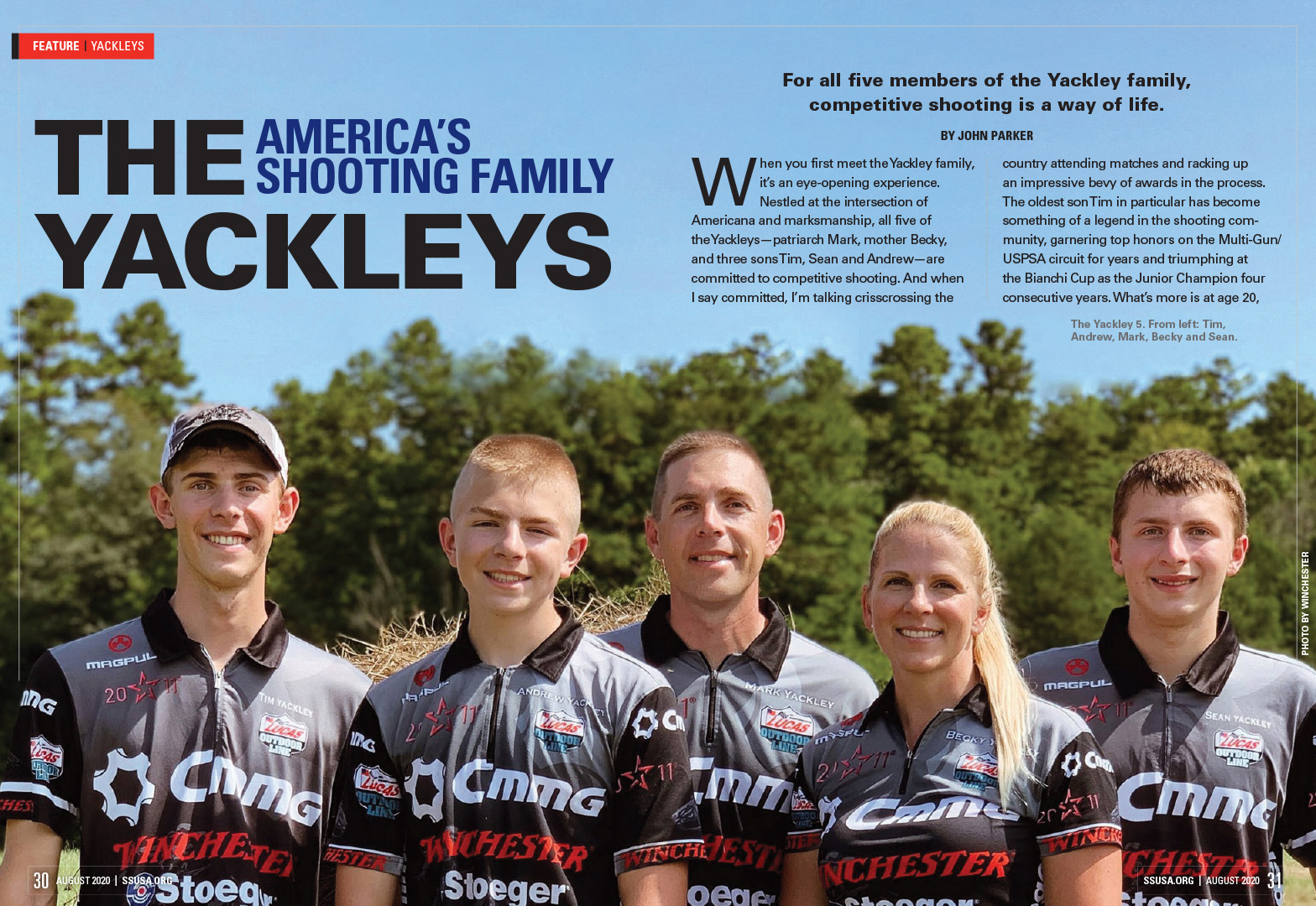 Who isn't attracted to a good deal on an interesting throwback plinker? Field Editor Art Merrill has an excellent article this month on surplus Beretta Cheetah 81s for sale online. The original Beretta "cat gun," the company's Series 81 Cheetah was introduced in 1976, and can be had today for as little as $250. Read Merrill's article here.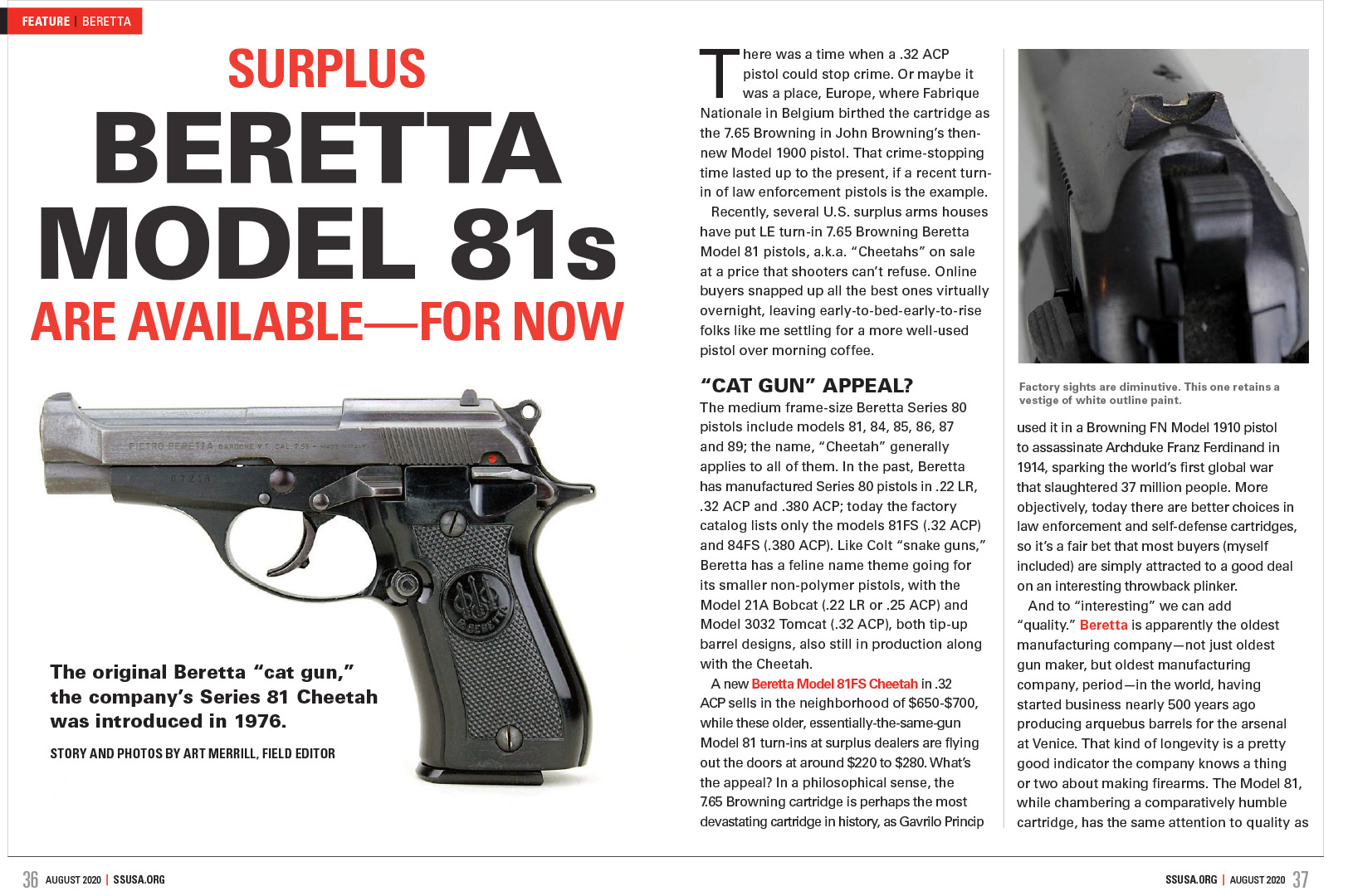 ---
Read more Competitors' Corner articles: