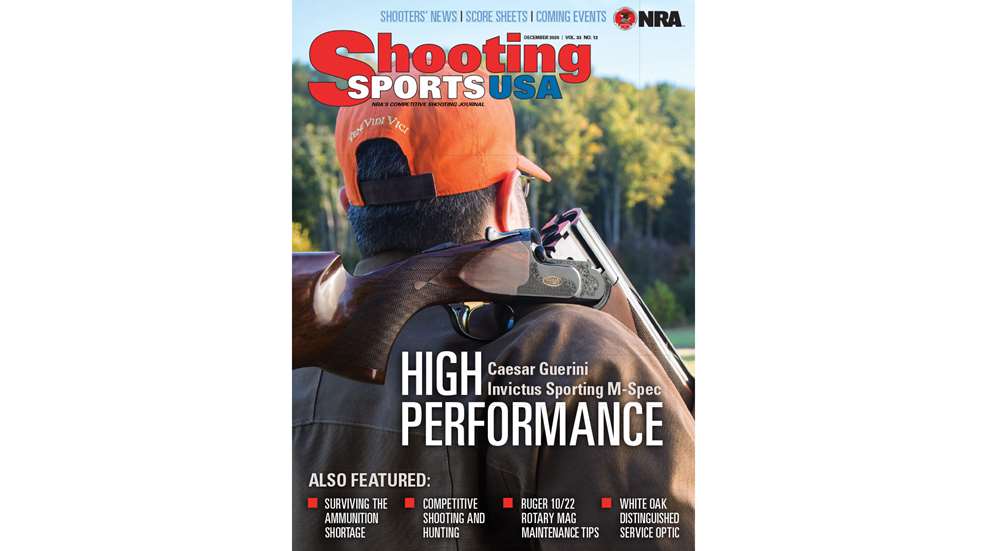 For the final Product Focus of the year, we bring you the Caesar Guerini Invictus I Sporting M-Spec 12-gauge O/U, a smooth-handling shotgun that has fixed-choke barrels and the highly regarded Invictus action. Designed with the robustness to shoot over 1 million rounds, the Invictus action sports an easily replaceable locking lug, trunnions and receiver block. There's nothing quite like a fine Italian-made O/U. Learn more about the M-Spec.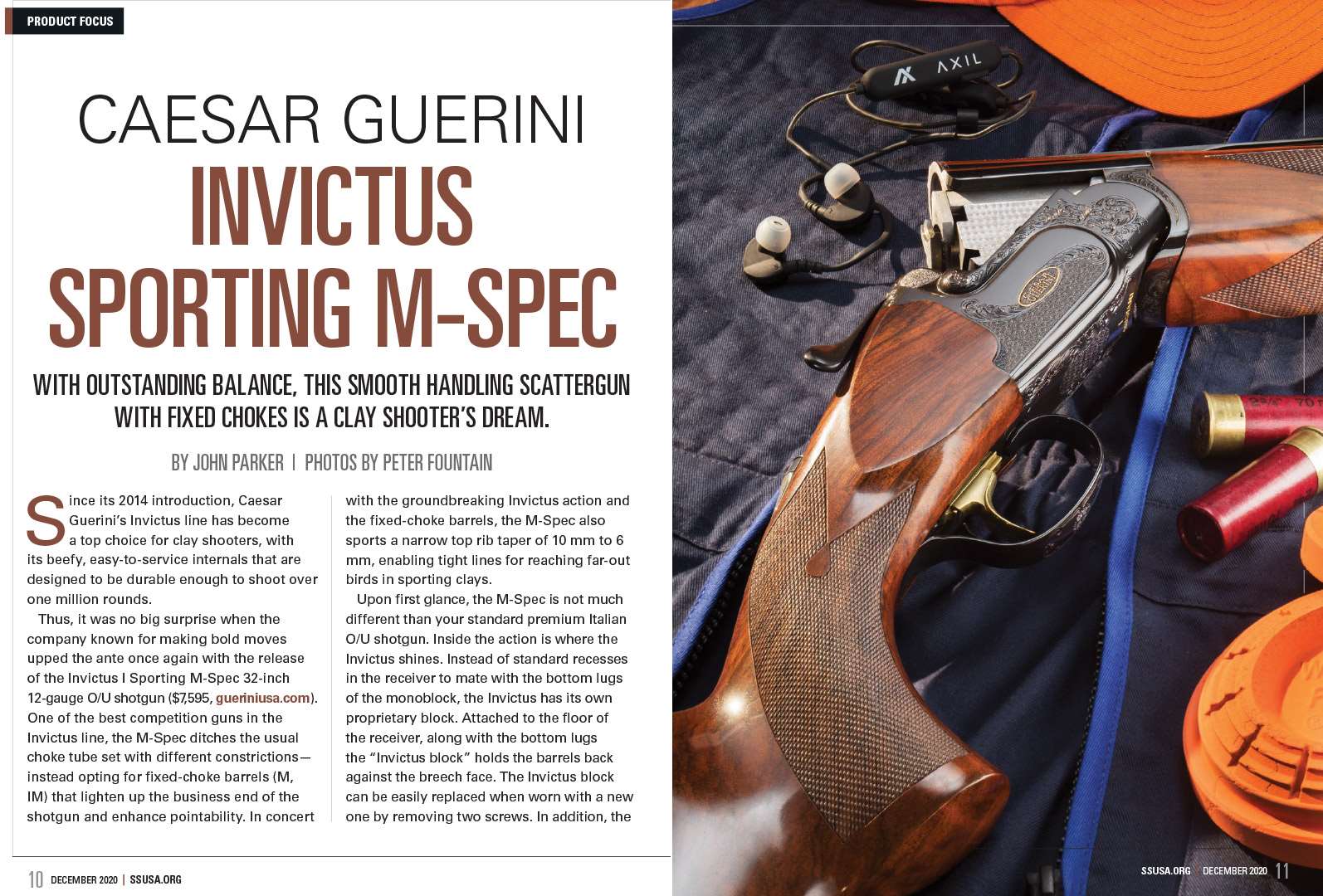 With the current ammunition shortage projected to last well into 2021, competitive shooters have been forced to become creative in regards to their training regimens. Field Editor Chris Christian shares his tips on how to stay in match shape without the need for a large cache of practice ammunition in his article "Surviving the Ammo Shortage." Read it here.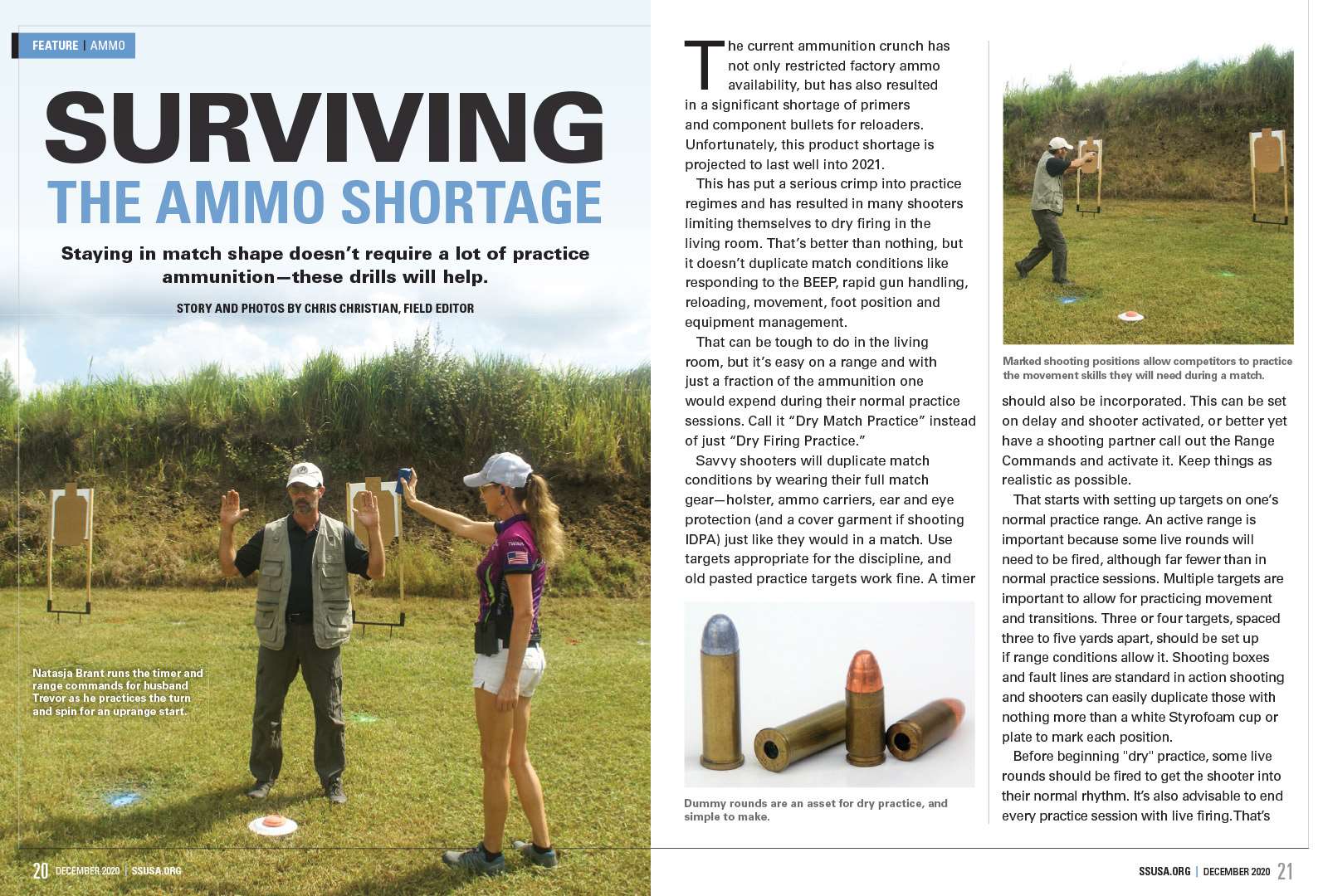 I'm happy to announce the addition of a new writer this month—Josh Honeycutt. He's a highly accomplished hunter, and his first article for the digital magazine is about how competitive shooting can improve your skills in the field. Honeycutt gathered input from two of our favorite pro shooters and hunters, Doug Koenig and Bruce Piatt, and outlined eight reasons why competitive shooting doesn't just give people an edge on the range. Check it out "How Competitive Shooting Makes You a Better Hunter" here.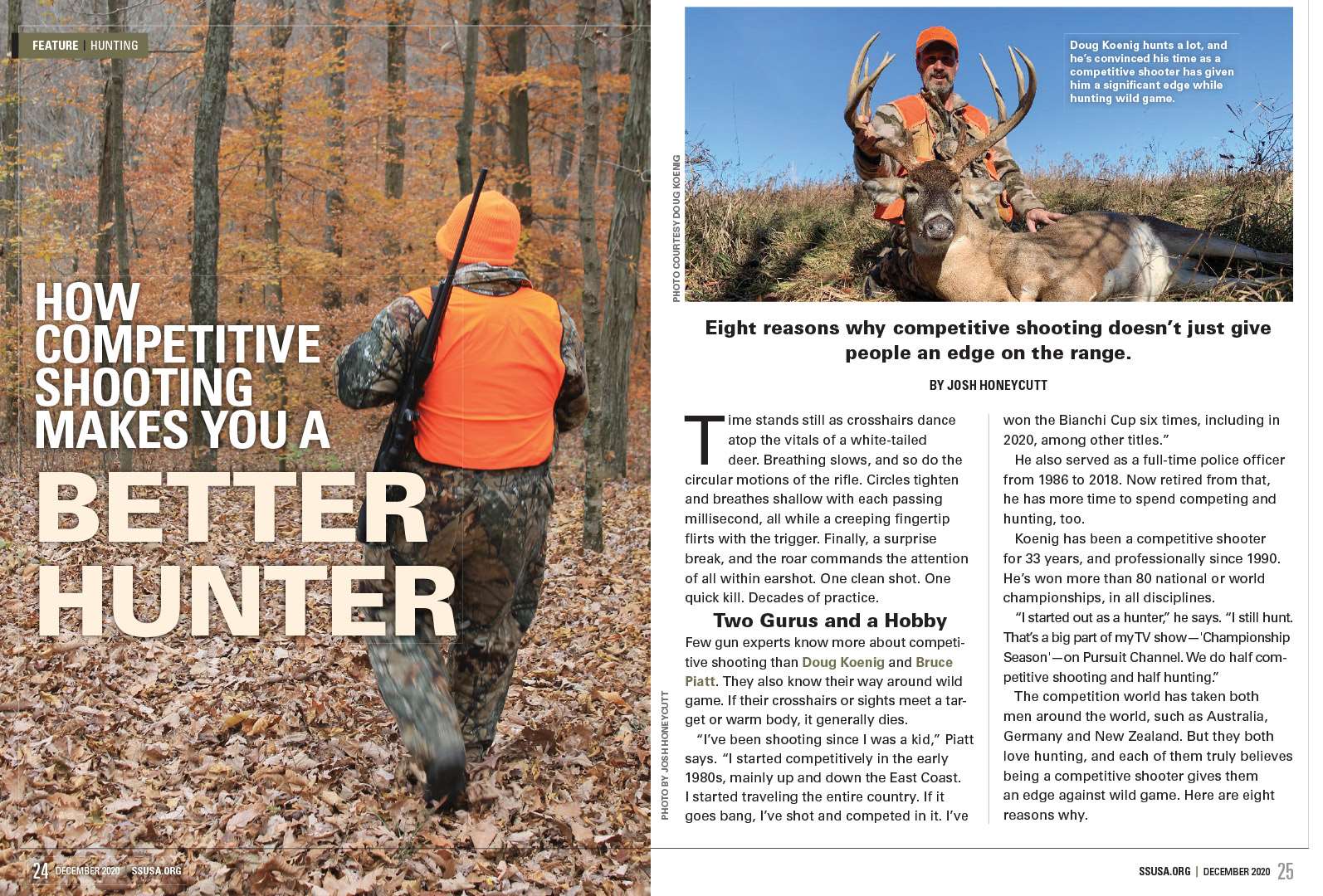 Ruger 10/22 rotary magazine maintenance can be a bothersome chore. Disassembly is easy, but reassembly not so much. But it doesn't have to be that way. Field Editor Art Merrill provides us with a few recommendations on how to avoid problems while cleaning and reassembling your Ruger 10/22 rotary magazines. Ensure trouble-free operation for your 10/22 rimfire rig—read his article.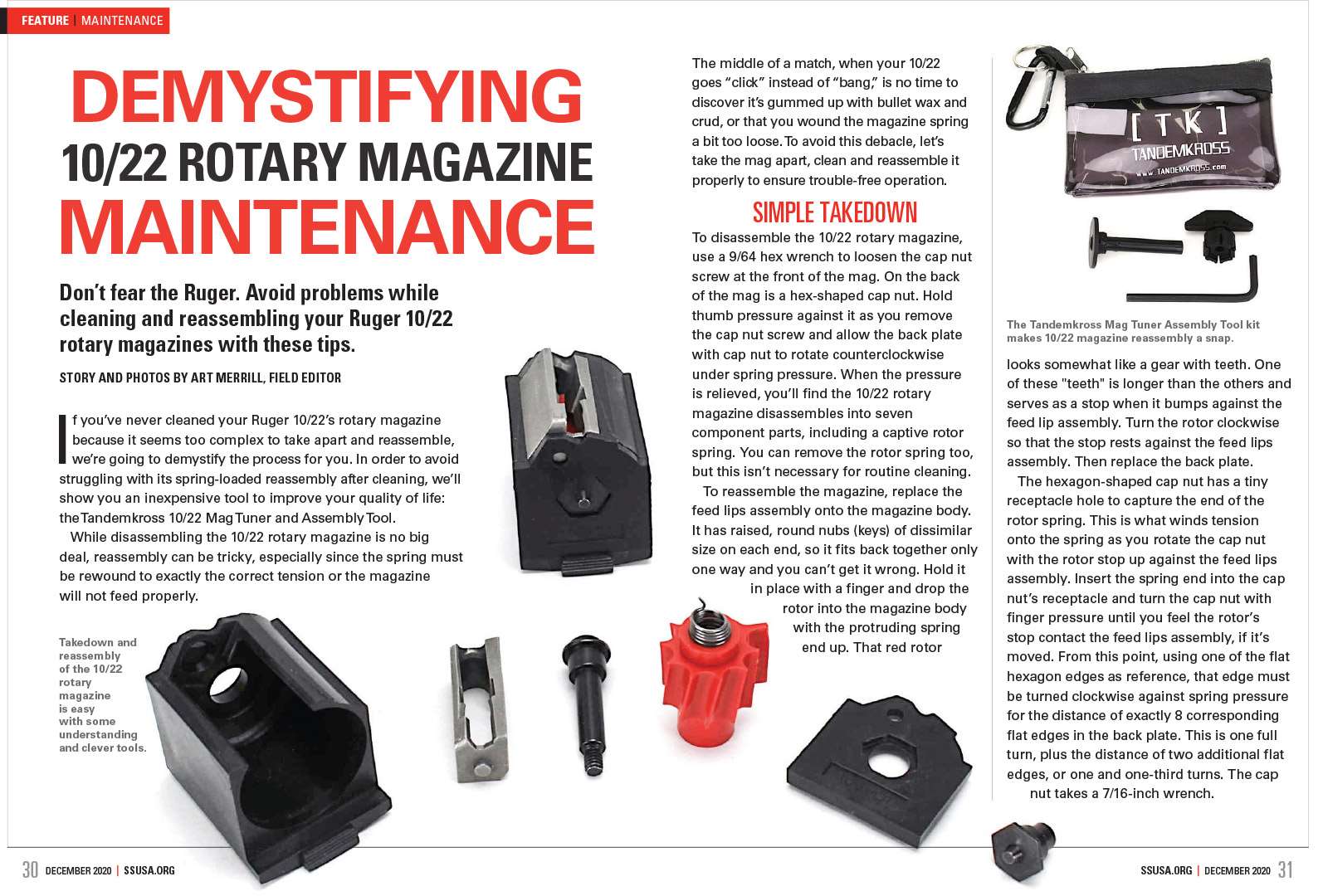 For High Power Rifle shooters, author Serena Juchnowski brings us the scoop on the White Oak Armament Distinguished Service Optic, which after its release in September sold out in mere days. There's a good reason it flew off the shelves so quickly—the result of a two-year effort, this scope was tailored to the niche requirements of service-rifle shooters. Learn more here.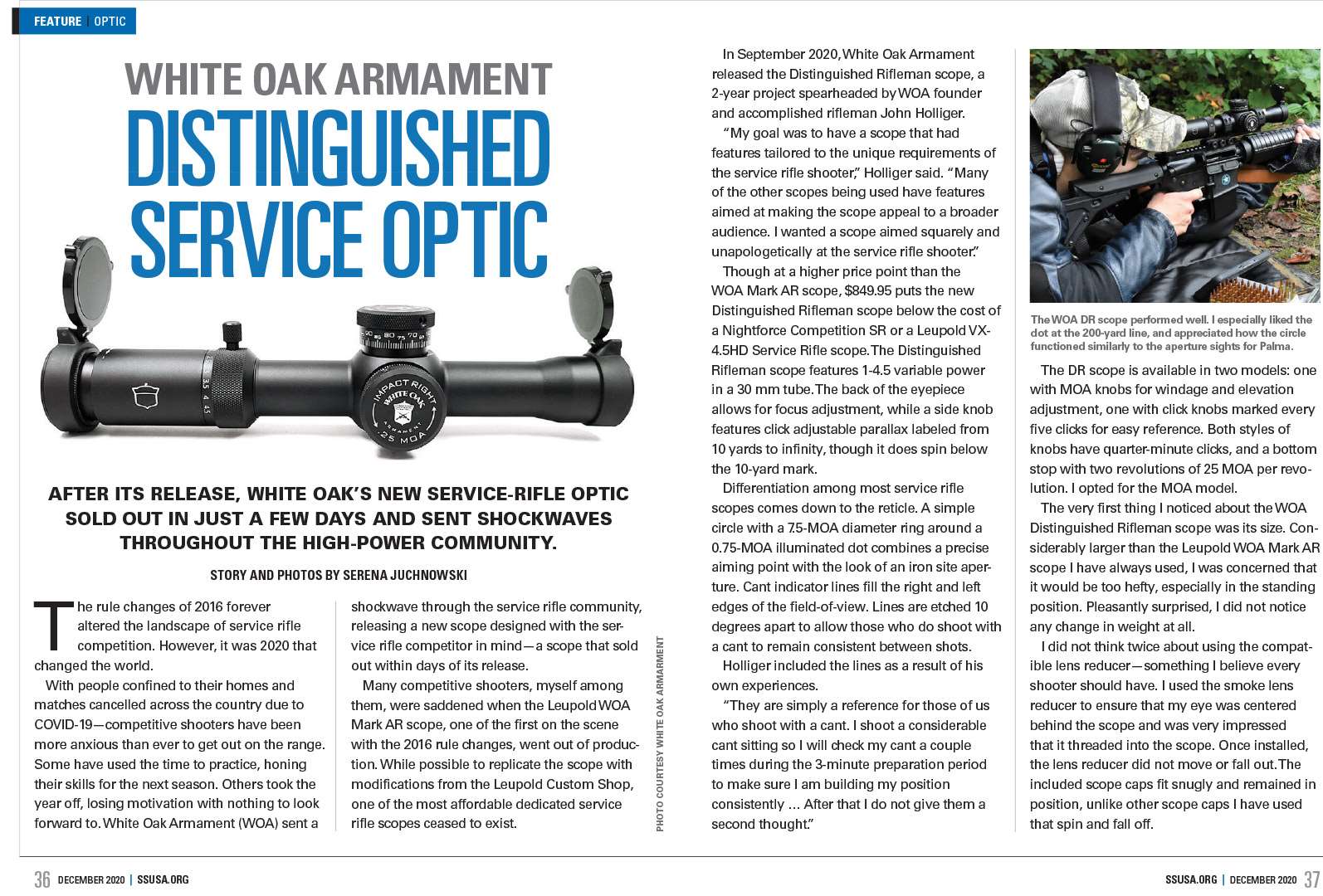 Finally, thank you, dear readers, for being a part of Shooting Sports USA. Whether you're an old friend who's been around for a while or a new reader, we welcome and appreciate you here as part of our community. You give us the gift of readership, and we hope that in return the articles we provide help keep you educated, informed and entertained. I'm very proud of our team, who in the face of a pandemic have come together to continue producing the great content you see every day in the digital magazine and on the website. Looking to 2021, we plan to bring you even more coverage. Stay tuned.
Still looking for a last-minute gift? Be sure to check out our 2020 Holiday Gift Guide. Happy Holidays!
—John Parker
Executive Editor, Shooting Sports USA
---
Read more Competitors' Corner articles: